You suspect that your iPhone has been hacked. Your heart is racing, and you're not sure what to do next.
After all, there's a common notion that iPhones can't be hacked. But now, you may feel like all your personal information is out in the open for anyone to see.
A hacked iPhone can mean identity theft, stolen passwords and credit card numbers, and even loss of your job or relationships.
We looked into the latest processes that you need to do when you think your iPhone is hacked. Hacking has become more sophisticated, and sometimes you may not be aware that you've been hacked. 
If you're concerned your iPhone has been hacked, one immediate measure you can take to prevent your sensitive data from being used maliciously is to use Aura, an all-in-one safety solution for financial fraud, identity theft and more.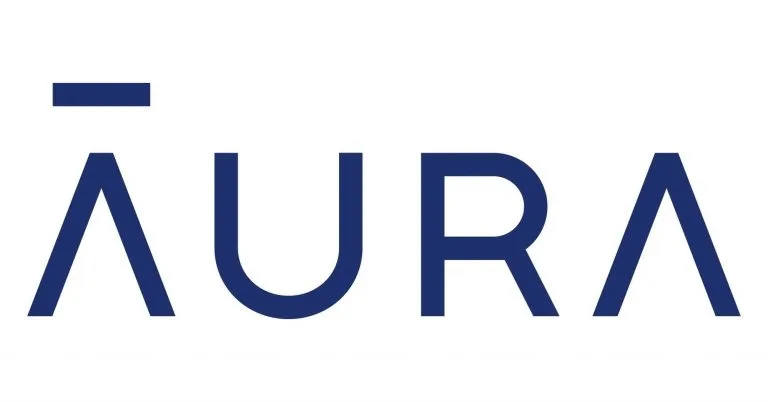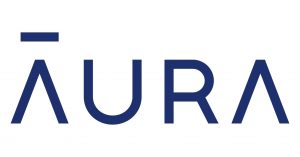 Their rigorous 24/7 customer support team will help you if you've been hacked and cover you up to $1M in identity theft insurance. You'll also be protected in the future with:
Safe online browsing with parental controls, antivirus software and a secure VPN.
Credit card & dark web monitoring so you can immediately secure your data in a breach.
A robust password manager to keep your data safe.
Try Aura for free with no risk today.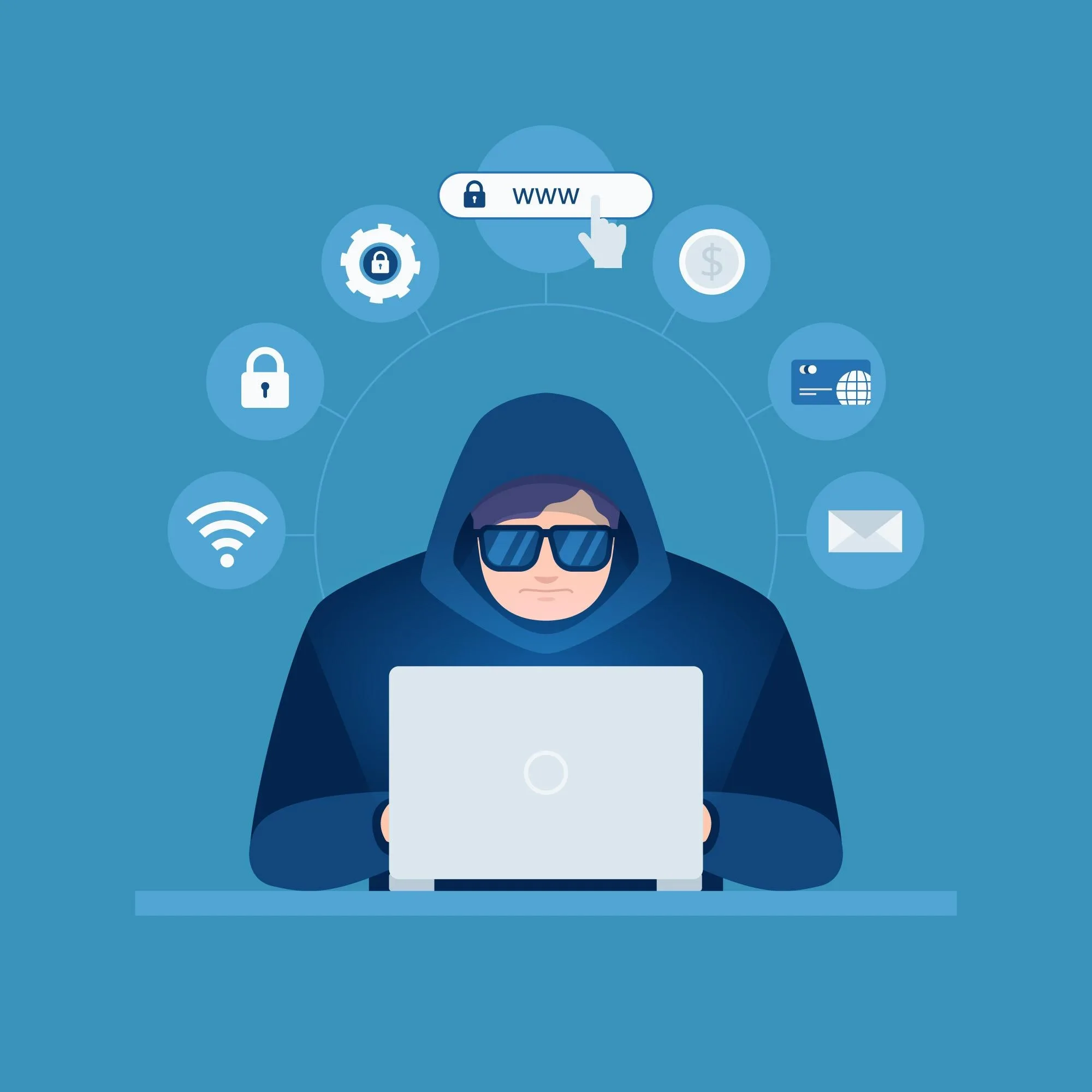 We scoured the news and official sources from Apple, government authorities, tech and cyber security experts, and Apple enthusiasts. We also looked into the experiences of other iPhone users who thought their phones were hacked and what they did to recover and increase their protection.
You might leave your iPhone vulnerable if you even miss one of these steps, so please read without skipping! We'll also share with you a top tip that can keep your iPhone safe 90% of the time.
By following these steps, you can take back control of your iPhone and protect yourself from future hacks.
What to do if your phone has been hacked: 7 steps on how to unhack your iPhone
You're positive that your iPhone has been hacked. All the signs are pointing to this disaster. It's unbelievable because you've never imagined that this could happen to you.
After the initial shock, it's time to take action. What do you do now? How to fix a hacked iPhone?
Follow these steps to secure your device.
Disconnect your iPhone from the internet
If you receive a text, SMS, or any notification saying "Your iPhone Is Hacked" while browsing online, DO NOT CLICK this message or follow any link. This is usually a phishing scam and your iPhone is most likely not hacked.
Ignore this message, close the browser window, and avoid visiting the site again.
If you still feel that your phone is acting weird, then the next thing to do is to disconnect from the internet.

Removing internet access will prevent the hacker from doing any further damage. It will also give you time to secure your accounts installed on your phone.
If you're using Wi-Fi, go to Settings > Wi-Fi and turn off the Wi-Fi connection.
If you're using cellular data, go to Settings > Cellular and turn off Cellular Data.
Secure your Apple ID and change your password
The next thing that you need to do is to secure your Apple ID. This is the account that you use to access all Apple services, such as iCloud, iTunes, and the App Store.
If your Apple ID has been hacked, it means someone has gained access to all your personal information. They could potentially delete all your data, make purchases in your name, or even access sensitive information like your financial records.
To secure your Apple ID, go to the Apple ID Account Page.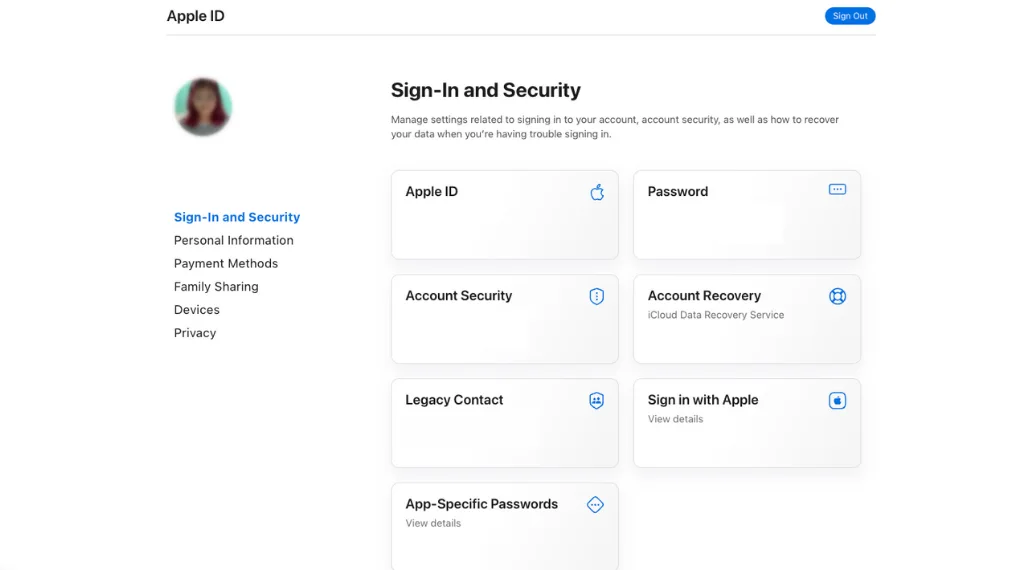 On this page, you'll be able to change your passwords and account information. Follow the detailed instructions from Apple on How to Secure Your Apple ID.
It's advisable to log in from a separate computer. If your iPhone is hacked, you don't really want to change your passwords and access your account from the same phone.
Next, check that your Apple ID is only being used on your devices. How can you see where your Apple ID is being used?
On the same Apple Account ID page, you'll see the list of devices logged in using your Apple ID. For example, your iPad, iPod, or Apple TV will be shown if you use these devices on the same account.
If you find an unfamiliar device, you can remove the device from the list.
Follow the instructions by Apple on how to check your Apple ID device list and remove a device.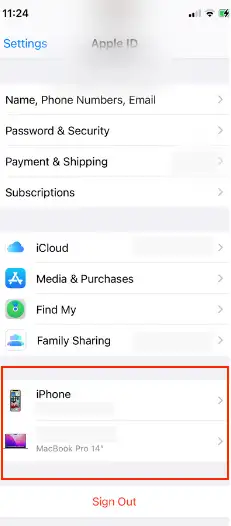 Secure your accounts – banking, emails, social media, etc.
After securing your Apple ID, you need to secure the important accounts that you have on your iPhone.
Some examples of apps hackers usually target are:
email accounts
online banking apps
money transfer apps like PayPal and Venmo
social media apps
online shopping apps
cryptocurrency apps
They also target other apps where you need to connect your credit card or banking info.
Find out if your information is leaked
First, you'll want check if your stolen information is being sold or leaked online. Aura is a popular tool that comes with a Dark Web Scan – this checks hacker forums where your passwords may be sold online and alerts you when it finds something. After that, it will continue to alert you if other crucial info like your SSN, or card details are used by criminals.
If you ever find your information leaked, you can get help from Aura's identity protection experts. They will take charge in restoring your identity. They also protect you from any financial damage, up to $1 million. Aura let's you try this for free, so you can start protecting yourself today.
Change your passwords
Second, if you have any of the apps we mentioned installed on your phone, make sure to change the passwords and security questions immediately. It's advisable to use a different password for each account.
Again, we recommend using a separate computer to log in to your accounts. If you're using the same phone, the hacker might still have access to your device and can easily get your new passwords.
Inform your bank
Next, if you have online banking apps installed on your phone, call your bank to inform them of a potential security breach. They'll be able to place a security alert on your account and monitor any unusual activity.
While this process may seem tedious, it will save you a lot of money and headache in the long run.
Back up important files from your phone
The next step is to gain control of your phone once again. But before you do this, you have to back up important files that you have on your device.
If your iPhone is hacked, we recommend a double backup. This means that you should have a backup in two different locations.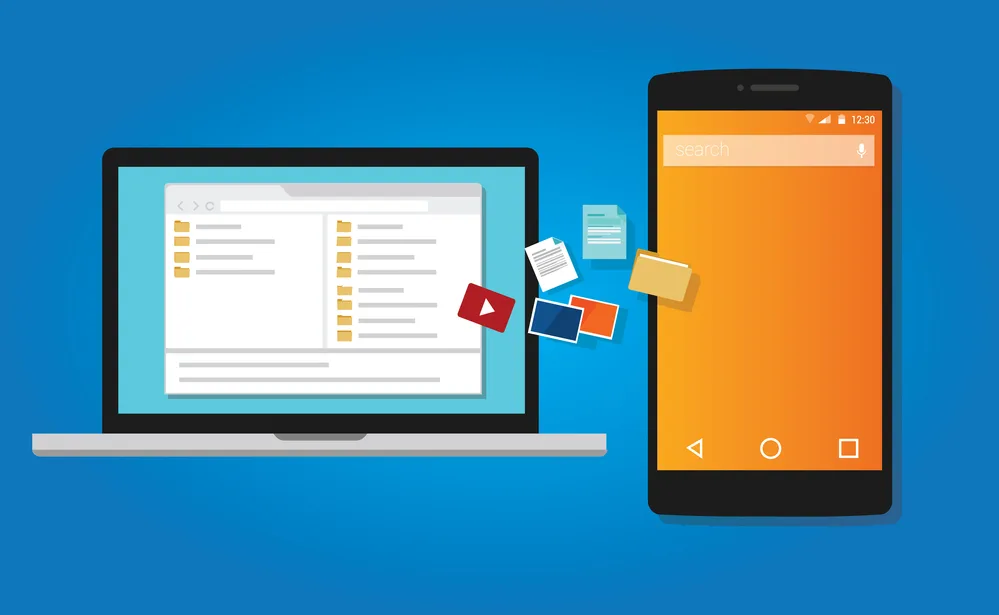 While iCloud is the obvious choice for backing up, it's more secure to back up in an entirely different system. For example, you can use an external hard drive or different cloud storage.
The reason we recommend a separate backup is that you might want to clean up your iCloud as well. This will ensure that the hacker will not have any more access to your phone's files.
You can follow the instructions below on different ways to back up your iPhone:
After the backup process, run a virus scan of the files that you've just downloaded to your computer. This will ensure that your backups are clean and free from any malicious software that could infect your other devices.
Factory reset your iPhone
How do I remove a hacker from my iPhone? This is a question many iPhone owners ask when they've been hacked.
The best way to remove a hacker is to factory reset your phone.
Some iPhone users may think that this is a drastic step. But in cases where hacking has occurred, it's the best way to gain control of your phone again.
A factory reset will delete all the files on your phone. This includes photos, videos, documents, and any other type of file that you have stored on your iPhone.
Before you do this step, make sure that you have already completed Step 4 and have backed up all your important data.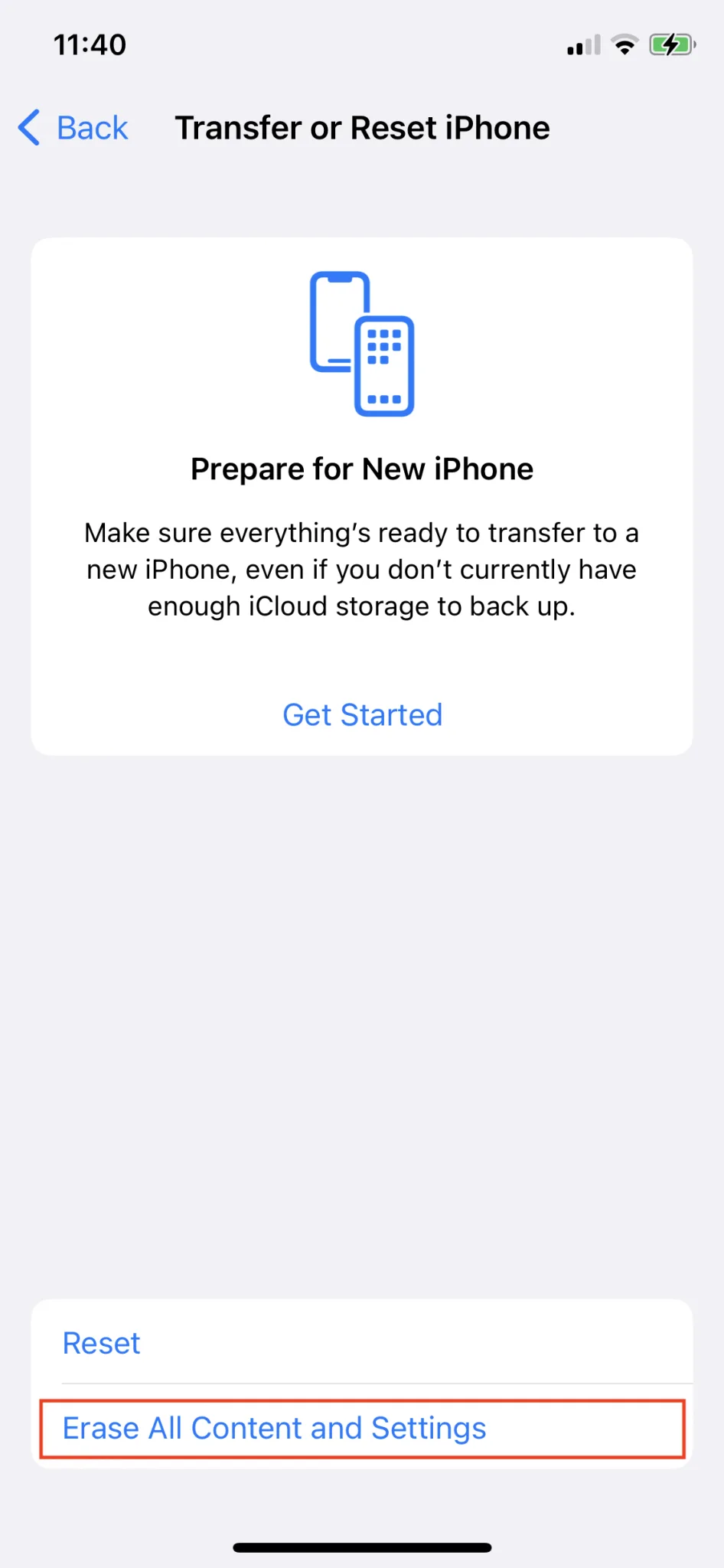 Why do we recommend a factory reset? Does resetting your iPhone get rid of hackers? Can't I just delete apps, browser history, and cookies?
In many cases, an iPhone hack involves malware. Malware is a type of virus that can infect your phone and give the hacker access to your device.
The only way to completely remove malware is by doing a factory reset. This will make it difficult for the hacker to re-enter your device.
To factory reset your phone, follow the instructions from Apple:
Login and only install necessary apps and files on your iPhone
After doing the factory reset, it's time to log in to your device again.
When you're setting up your iPhone, only install the apps and files that are necessary. At this time, we don't recommend installing your backup files as you might not know which of these files have been infected by the malware.
The safest route is manually selecting which apps and files you want to put on your device. The manual process may be time-consuming, but it will ensure no previous spyware or malware will creep back into your phone.
If you can delay installing money-related apps, the better. Only install these apps again once you're sure that your device is free from any malicious software.
Improve the security of Your iPhone
Once you have successfully removed the hacker from your device, it's time to take extra steps to make sure your iPhone is well-protected against future hacks.
Here are some security methods that you can do to protect your device:
Use a strong passcode
Enable Two-Factor Authentication
Keep your software up to date
Use a VPN service when browsing the web
A great digital security tool for iPhones is Aura – it comes with antivirus, VPN and a password manager that keeps your passwords safe. They also constantly search for your personal information being leaked and used, so you'll be alerted of your information being stolen as a result of the hack. Aura let's you try this for free, so there's no harm giving it a go.
Can iPhones be hacked?
Yes, iPhones can be hacked.
One of the main selling points of Apple devices is that they're supposedly secure and difficult to hack. Many iPhone enthusiasts are often in denial that iPhone hacking is possible.
Unfortunately, that's not the case.
The truth is iPhones can be hacked. The process may be difficult, but a determined hacker can still find ways to access your device.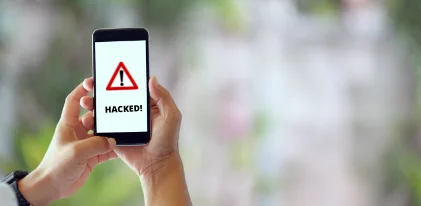 One infamous example of an iPhone hacking happened to Amazon founder Jeff Bezos. In 2019, Bezos' private iPhone photos and text messages were leaked to the media. This incident led Bezos to order an investigation on how his iPhone got hacked.
According to the forensic report, Jeff Bezos' iPhone X was hacked when he received a 4.4-megabyte video on the messaging app WhatsApp.
So, yes, an iPhone can get hacked. If it can happen to the richest man in the world, then it could definitely happen to any one of us.
How to tell if your iPhone has been hacked
Can someone see what I'm doing on my iPhone? How do I know if my iPhone is hacked?
Some signs will tell you if your iPhone has been compromised.
Here are some common symptoms of a hacked iPhone:
Unexpected high data usage
Battery drains quickly
The camera light blinks even if you're not using it
iPhone overheating
Strange text messages and emails are being sent from your device without your knowledge
Apps installed on our phone without your knowledge
You may also notice that your apps keep crashing or freezing. Worse, your device is locked with a passcode that you didn't set.
If you notice these signs, your iPhone may have been hacked. You must act quickly to secure your device and accounts.
How do phones get hacked?
Now that we know that iPhones can get hacked, the next question is, how do these hacks happen?
Here are some common ways how hackers can get into your iPhone:
Using public Wi-Fi networks
Clicking on malicious links, pop-ups, and notifications online
Opening emails and messages from an unknown sender
Scam phone calls and messages offering prizes and free products
Installing pirated apps from untrustworthy sources
Jailbreaking your device
Not having a passcode or using a weak passcode
It's important to be vigilant and always careful, especially when you receive messages, links, and other files from unexpected and suspicious senders.
Ways to prevent your iPhone from being hacked
The best way to protect your iPhone from being hacked is to be proactive about it.
Here are some things that you can do to keep your device safe:
Never use public Wi-Fi networks to access sensitive information
Only download apps from the App Store
Avoid clicking on links, pop-ups, and notifications from unknown sources
Install updates and security patches as soon as they're available
Use a VPN service when browsing the web
Set a strong passcode for your device
Enable Two-Factor Authentication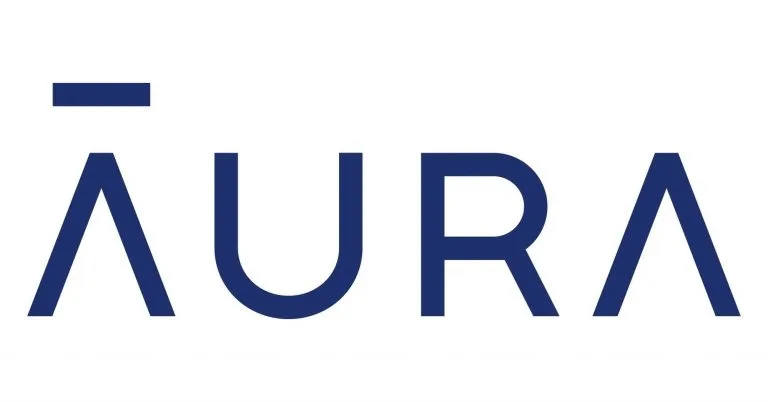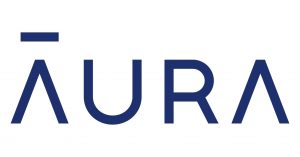 Or, you can rest easy and use your iPhone anxiety-free with the protection of Aura, an all-in-one digital safety service for the whole family including;
24/7 monitoring for credit card, bank account and financial fraud.
Lightning fast threat alerts when your data may be at risk.
Reduced spam and robocalls so you can take control of your privacy.
Their intelligent monitoring software and dedicated security & fraud experts are always available to help, whether you need to navigate bureaus and government institutions to resolve fraud or claim back up to $1,000,000 in lost wages, legal fees and more.
We've tried them all and Aura takes the top spot every time, and you can try too it at no-risk today:
Don't let your guards down. iPhones may generally be safer than Androids, but they can still be hacked if you're not careful.
Conclusion: Protect Your iPhone from Hacking
While there are many ways to protect your iPhone from hacking, one of the simplest is to be proactive about it. Ensure you have a strong password and that your phone is updated with the latest software patches.
If you're really concerned about security, consider using a VPN or other security measures. These tips will help keep your personal data safe and secure.