You're probably familiar with the saying, "out of sight, out of mind." Well, this is especially true when it comes to online security.
It's scary to think about, but you're probably unaware of the dangers lurking when using your phone. From scam artists and hackers to identity thieves and data miners, there are all sorts of threats waiting for you online.
Cybercriminals are always looking for new ways to steal your information. Unfortunately, they're getting smarter every day, and it's easier than ever for them to hack your data.
A VPN, or Virtual Private Network, can help protect you from these threats.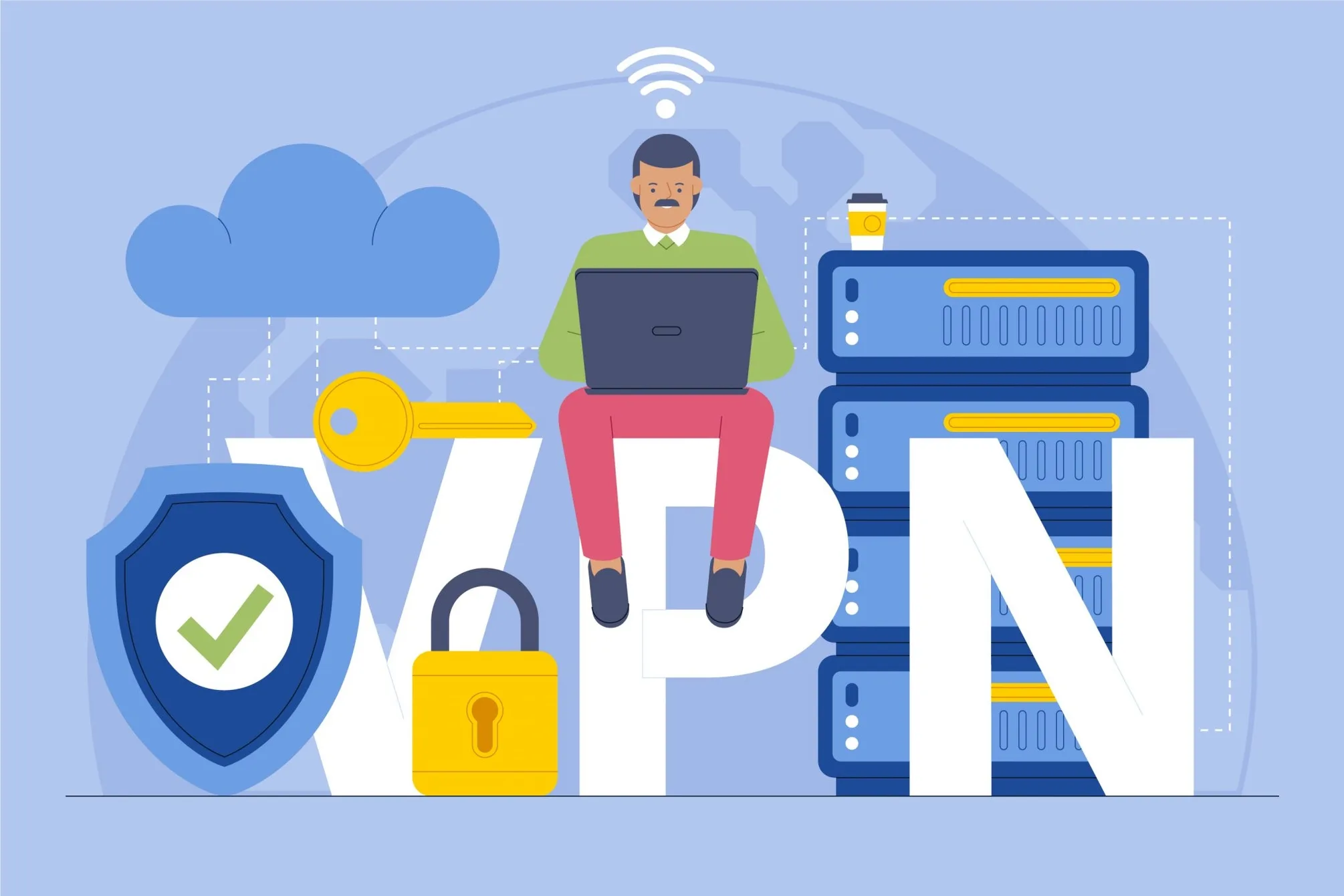 A VPN encrypts your data and routes it through a server in another location, making it difficult for anyone to track or steal your data. You can also use VPNs if you plan to unblock geo-restrictions on streaming sites.
But not all VPNs are created equal. You need a reliable and trustworthy VPN. You need one that will keep your data safe and secure.
We've compiled a list of the best VPNs for Android phones. We've looked into what each one offers and what users are saying about these VPN apps.
We have also included two free VPNs for Android if you're not willing to pay for a premium service. So by the end of this post, you'll know which VPN is the best for your Android device.
Read without skipping so you won't end up with a VPN that's not right for your needs, although it's a good one.
1. NordVPN
NordVPN is a well-known VPN for Android, with millions of downloads on the Google Play Store. NordVPN encrypts your data with AES-256-bit encryption, the leading security standard.
NordVPN also offers a strict no-logs policy, ensuring that your data is never stored or monitored. It has a kill switch feature that will cut off your internet connection if the VPN ever goes down, preventing your data from being exposed. It also features protection when you connect to public Wi-Fi.
One of the top features of NordVPN is its speed. However, connection speed usually varies depending on various factors like location, the server you're connecting to, and more.
However, NordVPN is consistently fast. According to technology editors, NordVPN outshines the competition no matter where you're located or what server you're connected to.
NordVPN's speed is reportedly thanks to the implementation of NordLynx – a new technology built around a cutting-edge VPN protocol called WireGuard.
NordVPN is also user-friendly with its one-tap connect feature. Plus, it's also one of the most affordable VPNs.
Meanwhile, one of the downsides of this service is the complaints of users that it has poor tech support and customer service.
2. ExpressVPN
ExpressVPN is a heavyweight when it comes to unblocking streaming sites. It consistently unblocks Netflix, Hulu, Amazon Prime Video, and more.
That's thanks to its far-reaching server network. ExpressVPN has over 3,000 servers in 94 countries. That means you're sure to find a server that can unblock your favorite streaming site, no matter where you are.
When it comes to security features, ExpressVPN is also a favorite amongst VPN users. It features dynamic IP addresses, making it difficult for anyone to track your online activities.
It also uses AES-256-bit encryption, the leading security standard. And like NordVPN, it has a kill switch and protection when connecting to public Wi-Fi.
However, one downside of ExpressVPN is its high price. It's one of the more expensive VPNs on the market.
But, if you're looking for a VPN that's sure to unblock your favorite streaming sites, it's worth the investment.
3. Surfshark
If you're looking for a VPN for Android that's both fast and affordable, consider Surfshark. It's one of the most affordable VPNs on the market, with a monthly fee of just $2.49 when you sign up for a 2-year plan.
Surfshark's highlight is that you can use this VPN on unlimited devices. If you're someone who has multiple devices, this is a great option. You won't have to worry about some of your devices not being protected. Families who use several devices will also appreciate this feature.
When it comes to security, it features AES-256-bit encryption, kill switch, and a strict no-logs policy. It has a CleanWeb feature that allows you to avoid ads, phishing attempts, and malware.
Surfshark also has a feature that lets you bypass geo-restrictions and government censorship.
One downside of Surfshark, though, is that users claim speed problems when connecting with this VPN. It's not as fast as Nord VPN, for instance. This can be problematic if you mainly use your Android device for gaming, HD streaming, uploading, and downloading large files.
However, Surfshark recently switched to the WireGuard technology, so we can expect a speed improvement.
4. CyberGhost
CyberGhost features all the top security features of other major VPN providers. It offers AES 256-bit encryption, kill switch feature, public Wi-Fi protection, NoSpy server access, and bypassing of geo-restrictions.
But what sets it apart is its low price. CyberGhost is the cheapest paid option on this list, with a monthly fee of just $2.23 when you sign up for a 3-year plan. The current deal even offers 4 months of free service and a 45-day money-back guarantee.
Even though it's cheap, it doesn't skimp on additional features.
CyberGhost has the most number of servers clocking in at 8,100+. This is a big deal because the more servers there are, the less likely you are to experience slow speeds or downtime.
While it may not surpass the speed of NordVPN, its advantage is that its availability in 91 countries makes it great for geo-spoofing and unblocking content from around the world.
CyberGhost also has the best Trustpilot rating on this list, with a score of 4.7. This high score is mainly due to its excellent customer support and stable service.
5. IPVanish
If the main reason you're using VPN is to keep your identity and data private, then IPVanish is a good option for you.
It claims to be the only true Top Tier VPN service provider. This means that IPVanish owns and operates the entire network, including the servers. Because it doesn't outsource any part of its service, it can ensure to deliver premium and safe service.
One of its main features is its strong commitment to user privacy and anonymity. It has more than 40,000 shared IPs that are all anonymous.
This VPN takes pride in its zero-logging policy. This policy means it won't store any of your data or activity logs.
There is also a Scramble feature that makes it harder for anyone to detect and block your VPN usage. This makes it difficult for anyone to track you online.
Additional security features include military-grade AES 256-bit encryption, kill switch feature, and a SOCKS5 web proxy. It will also automatically connect when you log into a public Wi-Fi.
In terms of speed, IPVanish adapted the WireGuard protocol for its latest update. This is expected to improve the speed and performance of the VPN.
The app also has a feature where it automatically suggests the fastest server for you. Otherwise, you can also save your favorite servers for easier access.
Another feature other VPN for Android providers rarely offer is the capability to use it on unlimited devices. This is an amazing deal for people with multiple devices or sharing their subscriptions with family members.
Like other VPN products, there are also downsides to this app.
It doesn't unblock as many streaming services as its competitors. While it may work well in unblocking Netflix US and UK, some users find that it doesn't always work with other streaming sites.
It's one of the more expensive VPNs on this list. While the cheapest plan will cost you only $3.99 per month for the first year, this price will almost double in the second year. If you subscribe, be careful to cancel before it auto-renews to the new price.
Overall, this VPN is more for anonymity than unblocking streaming sites.
ProtonVPN is a Swiss-based VPN company. It's important to mention this because Switzerland has strong data privacy laws. This means that you can rest assured that your data and identity are well-protected with this VPN.
To defend you against advanced attacks, ProtonVPN features Secure Core VPN. Secure Core VPN will route your traffic through multiple servers before leaving their network.
Additionally, it has a built-in kill switch, Ad Blocker, and IPv6 leak protection to ensure that your identity and data are never compromised.
This VPN for Android is also user-friendly. It has a Quick Connect button that automatically connects you to the fastest server available.
One of the best things about this VPN is that it offers a free plan that doesn't have any data cap. Other free VPN services usually limit data usage.
Once you create an account, you can start using the service. It's not a money-back guarantee setup or a free trial setup where you need to pay first and ask for a refund.
Of course, the free plan has some downsides.
You can only connect to 3 server locations compared to the 31 locations available in the paid plan.
Users have reported that the free plan is much slower than the paid plan.
The free plan only supports one device while the paid plan supports 10 devices.
Some of the more advanced features are also not available on the free plan.
Despite these downsides, ProtonVPN is still one of the top responses when people ask, "Which free VPN is best for Android?". This is because it's one of the very few truly free VPNs for Android that you can use without paying any money.
Sadly, it has a low Trustpilot rating because of its subscription policies and customer service. Some users in Asia also complain about its limited service in the region.
The best way to describe TunnelBear is that it's cute, cheap, and easy. The visuals and design of its apps are very cartoonish and user-friendly. It has a simple on and off button with a map showing the available servers.
But don't let the cute graphics fool you; TunnelBear is a solid VPN. It's one of the few VPNs that can unblock Netflix US, BBC iPlayer, and other major streaming services.
To ensure that your data and identity are well-protected, TunnelBear uses military-grade AES-256 bit encryption. In addition, it doesn't keep any logs of user data or activity and has a bypass feature to get around local censorship.
TunnelBear also claims to be the only VPN in the world to publish independent security audits regularly.
TunnelBear has a great free plan that's perfect for those who just want to try out a VPN or need a VPN for light usage. The free plan only gives you 500 MB of data per month.
If you want unlimited data usage, you can upgrade to the paid plan.
Meanwhile, TunnelBear has a low Trustpilot rating. Common complaints include random disconnection, slow speed, and problems with customer service.
Another downside is that the paid plan doesn't have a money-back guarantee. However, you're free to try it first with the free plan to see if it's worth paying for.
Again, this is good for one-off VPN usage. Or if you have devices for your children, it's an easy-to-use free VPN for Android that they can also use.
Do you need an Android VPN?
If you frequently use public Wi-Fi, care about your online privacy, or want to access geo-blocked content, then you should definitely use a VPN on your Android device.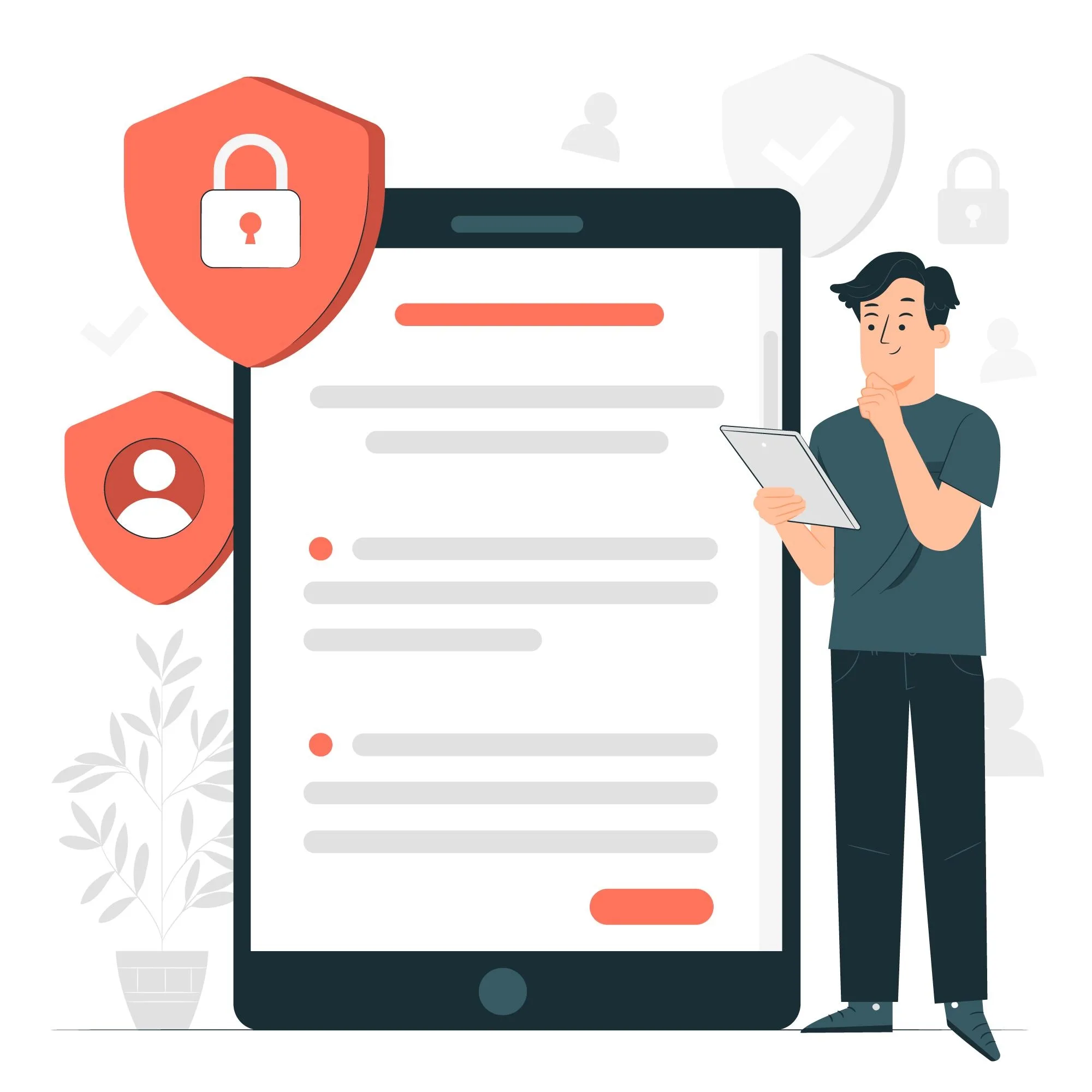 A VPN will encrypt your internet traffic so that no one can snoop on your data. This includes your Internet Service Provider, the government, and cybercriminals.
A VPN is also important if you use banking and shopping apps on your phone. By encrypting your traffic, a VPN can protect your financial information from being intercepted by hackers.
Should you get a free or paid Android VPN?
And how do you choose the best Android VPN App?
When choosing the right VPN for you, you must identify what you need it for. For example, if you just need a VPN for light usage, then you can use a free VPN with good security features.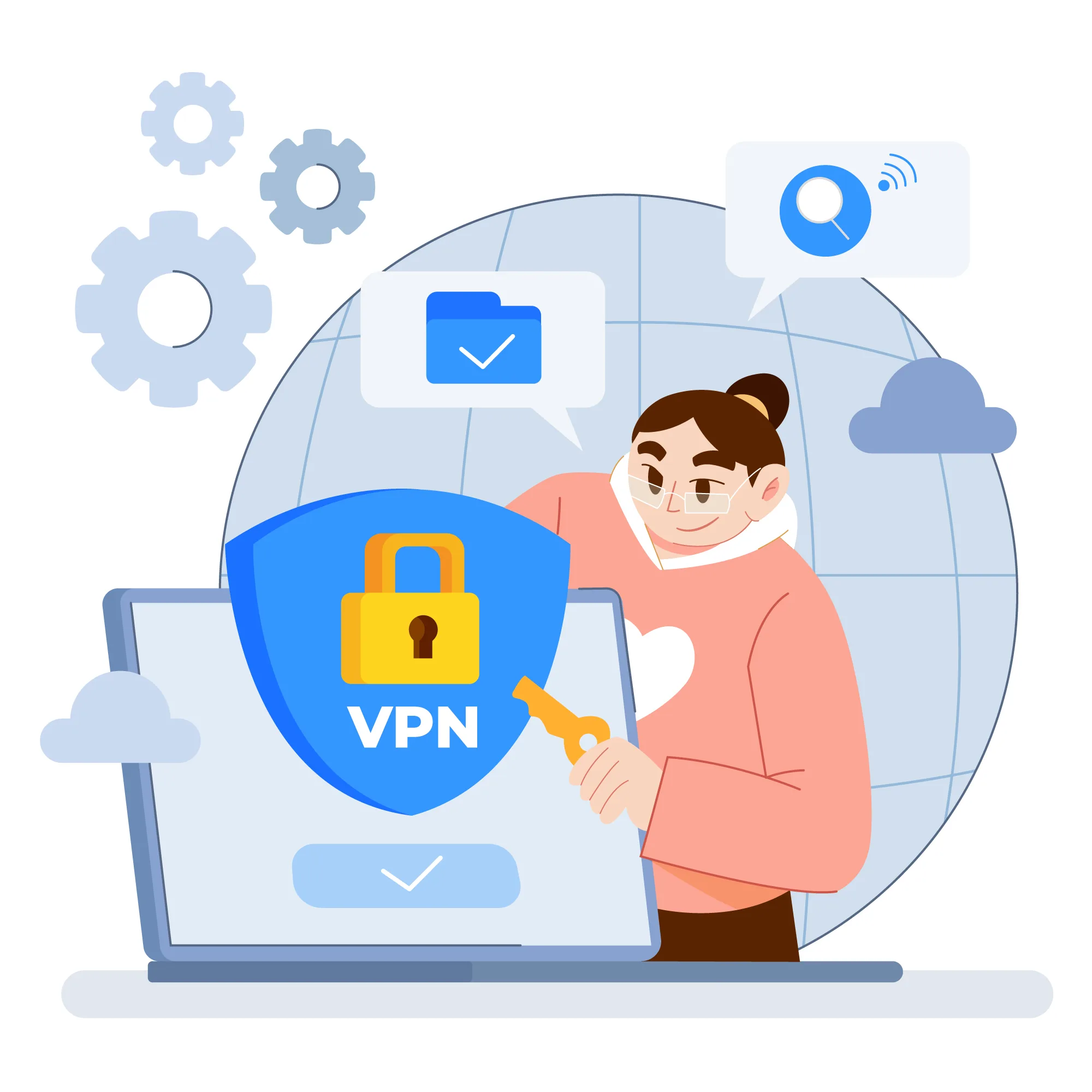 But a paid VPN may be a better option if you need a VPN for more activity-heavy purposes like remote work or online banking. Paid VPNs usually have better security features, more server locations, and faster speeds.
What's the difference between anti-malware software and VPN software?
Anti-malware software protects your device from malicious software (malware), while a VPN encrypts your traffic and protects your privacy.
You can use both anti-malware software and a VPN for extra protection. But if you have to choose one, a VPN is a better option because it will also protect you from other cyber threats, such as data theft and online snooping.
How do you set up an Android VPN?
Installing a VPN on your Android device is easy. Just follow these steps:
Choose a VPN service.
Sign up for an account.
Download and install the VPN app on your Android device.
Open the app and sign in with your account.
Connect to a server location.
Enjoy your protected internet connection!
Is free VPN safe?
There are free VPN services like ProtonVPN and TunnelBear that are safe to use. But free VPNs usually have limited features and slower speeds.
If you want to get the best security and performance, it's better to sign up for a paid VPN service. This will ensure that your data and identity are well-protected, and you'll enjoy faster speeds and more server locations.
Conclusion: Choose the best VPN for Android
So, what is the best VPN for Android? The answer to that question will vary depending on your needs and preferences. However, we want to remind our readers that security should always be a top priority when selecting a VPN service.
With so many options available, it can be difficult to determine which provider is right for you. But with the right information, you can decide which VPN is best for your Android device.