Running a business is definitely not a piece of cake. There are so many things you need to think about and handle on a daily basis and, on top of that, you are always facing certain risks and some losses here and there are bound to happen and there's nothing you can do about it. Yet, you can certainly protect yourself against some of the risks. If you cannot prevent them from happening, then you can at least make sure that they don't do too much damage to your whole business.
In case you can't think of a way to prevent those risks from causing too much damage, I have a suggestion to make. Why not get business insurance? What's that? You aren't quite sure if you actually need business insurance? Well, let me assure you that you most definitely do, since there are quite a lot of reasons why this insurance is absolutely necessary.
Here's an extensive read that might help you understand the importance of business insurance: https://www.thebalancesmb.com/introduction-to-business-insurance-462574
So, if you are trying to decide whether to insure your business or not, I suggest you keep on reading. I'll give you a few reasons why this is a good idea and I'll also help you learn how to choose the right company to provide you with these services. Let's take it one step at a time, though, and start with those reasons.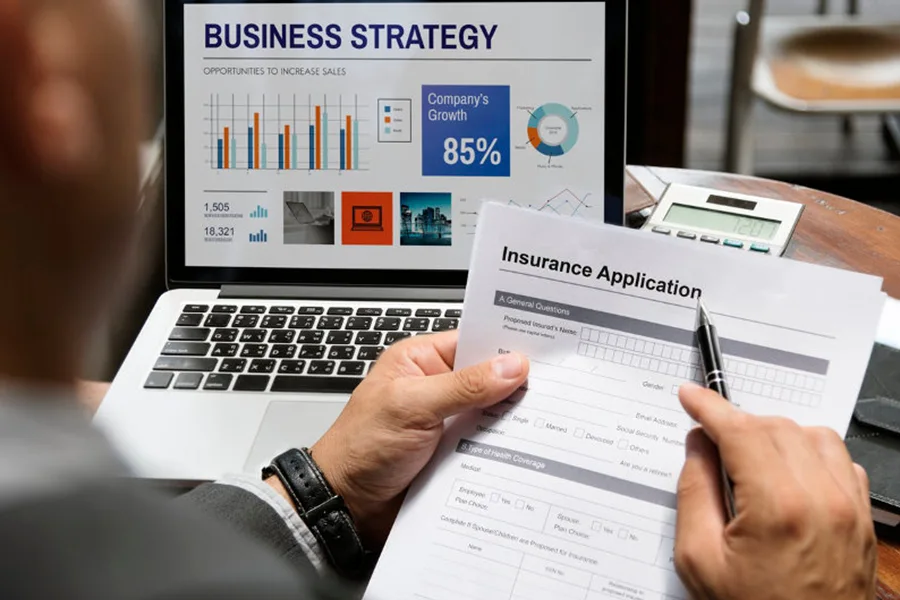 1. Helps Your Business Run Smoothly
You can work extremely hard and still experience some interruptions and losses caused by those interruptions in the way your company operates. These things are simply bound to happen even if you are the busiest bee of them all. The worst part is, there is absolutely nothing you can do about those since they come when you least expect them and usually cannot be prevented.
That being said, though, there is something you can do in order to ensure that those interruptions are, so to speak, easy on your wallet. With a great business insurance plan, you can basically control how your company will be affected when those losses happen and thus ensure that you are not severely hit and that most of the losses are made up for. This way, you will be able to keep operating as usual, regardless of the interruptions and the losses that you might have suffered. If that doesn't sound amazing, then I don't know what does.
2. Provides Security Against Natural Disasters
If there is one thing that you absolutely cannot control, then it's the way nature behaves. Even though nobody likes to think about it, some natural disasters are bound to happen from time to time and while you don't exactly know whether those will ever happen and ever affect your business, the simple truth is that it's much better to be safe than sorry. I suppose you would rather be safe from the disasters as a whole, but since that's not quite possible, you can at least ensure your property, your equipment, and your overall business, so that your losses aren't severe in these situations that cannot be predicted.
3. Gives You Some Peace Of Mind
After realizing what kinds of risks your business is actually faced with on a daily basis, you will probably start worrying sick that something unpredicted and unpleasant might happen. While I can understand your reasons for worrying, I can safely tell you that putting yourself in such an anxious state of mind is definitely not healthy for you. How about you get some peace of mind instead?
By getting your business properly insured, you will definitely be able to get the peace of mind you deserve. Instead of sleeping with one eye open, you'll manage to get some good sleep every single night and thus be completely ready for the tasks of your next day. Everybody deserves to get a good night's sleep and some peace of mind and business insurance can provide you with that.
How To Choose The Right Company

After realizing that this is a service you absolutely want and need, you will probably start searching for the companies that can provide you with them. When searching for a Pembroke business insurance company in Dublin, you will have to think about the exact type of insurance you need and want before making any agreements. Yet, if you find the right professional, they will manage to give you all the explanations you need and thus ensure that you get the very best services.
The professional I am referring to is called an insurance broker. So, my suggestion is for you to get yourself a broker that can do all the research and find you the very best deals available. Of course, there are some things you will need to take into consideration regardless of whether you decide to work with a broker or go solo. There are certain factors that you should always keep in mind when deciding where to get your business insured.
For starters, you should always make sure that you are getting these services from a reputable company that is known for being professional and, so to speak, good to its clients. You can check the reputation by talking to some of their clients, or by searching for the information you need online. If you decide to search online, don't forget to read reviews that might have been written about specific companies, because those are the best way towards figuring out how reputable, or how ill-reputed, a certain candidate is.
In addition to reputation, you should take a careful look at the terms of the actual deal before signing just anything. After all, you don't want to end up disappointed afterward, when you find out that your insurance actually didn't cover something important, while you were under the impression that it did. In order to avoid this, you should be really careful who you do business with and cautious when it comes to signing any agreements. Check the terms first.