If you have a bank account or credit card with Wells Fargo, you might have come across its Enhanced Identity Theft Protection (EITP) program before. It monitors your credit and banking activity for potentially fraudulent cases.
You probably rely on your credit cards and online banking accounts for various purposes, so you could use the extra security. After all, preventing unauthorized transactions right from the get-go minimizes your susceptibility to financial identity theft.
However, you might not know much about credit protection yet. And although Wells Fargo's identity theft protection services sound legit, its recent scandals and complaints could make you skeptical.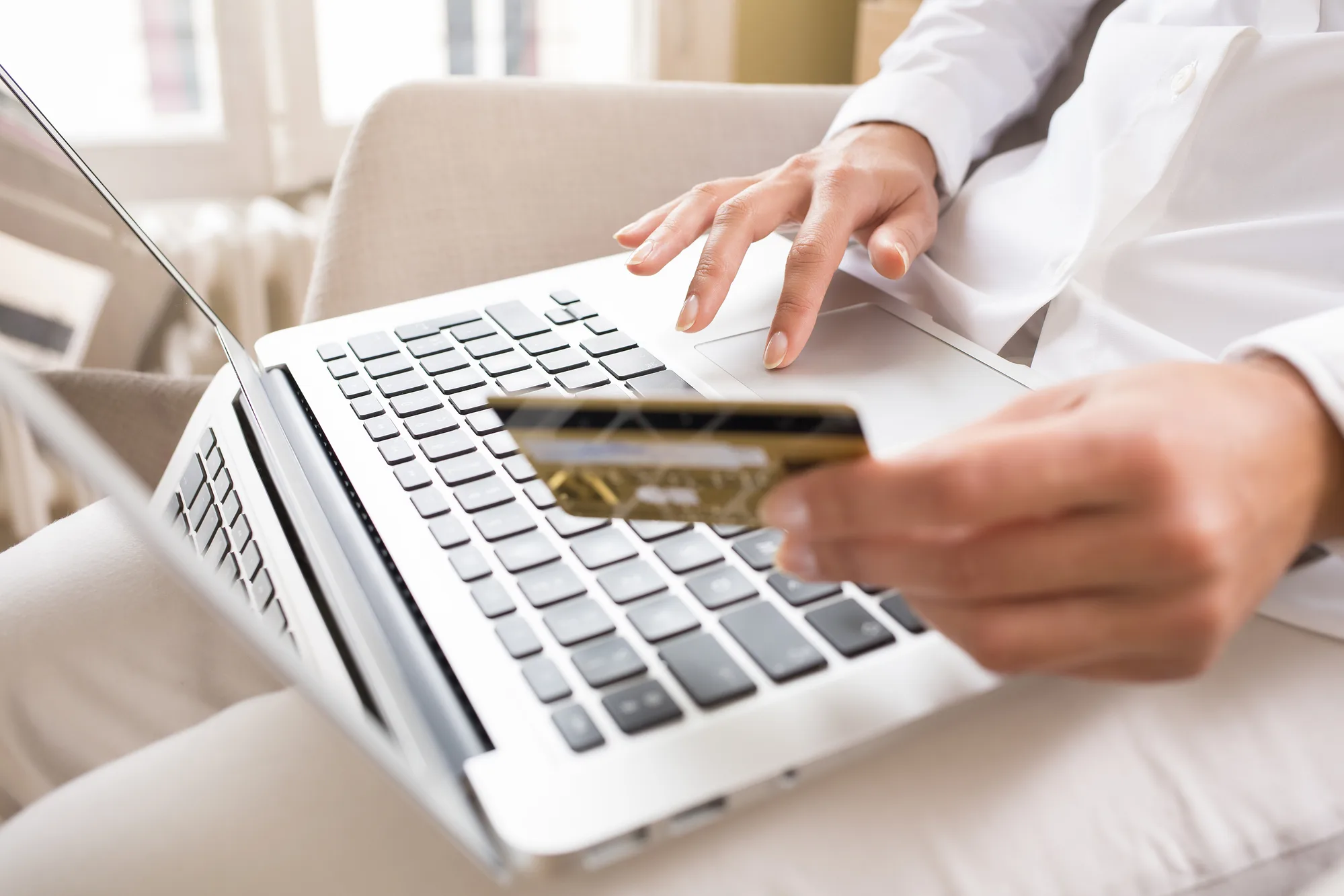 Don't worry if you're still on the fence—we can give you helpful insights. Our team looked into the official resources and independent review websites discussing Wells Fargo's identity theft protection.
By the end of this piece, you'll come to an informed, objective decision. You don't have to go out on a limb and blindly sign up for the service just to learn more about the program.
Please read without skipping! We'll tell you the biggest reason why many clients cancel their EITP subscriptions; otherwise, you'll waste your money on services that don't meet your security needs.
Let's dive into our review of EITP!
The Wells Fargo Identity Theft Protection program
Before deciding whether or not you should sign up for an EITP plan, let's see what it has to offer first.
Enhanced Identity Theft Protection (EITP) is a premium credit monitoring and protection service by Wells Fargo. You'll have to pay a monthly fee for it.
We'll flesh out the plan's details later. However, it generally focuses on preventing identity theft by scanning for red flags in your account like sizable withdrawals, consecutive chargebacks, and unusual purchases.
EITP key features
EITP offers the following credit monitoring and identity theft prevention services:
1. Credit bureau monitoring
EITP regularly monitors your credit reports with the three main credit bureaus, namely: TransUnion, Experian, and Equifax. It typically watches for unusual activities like:
Large Credit Card Purchases: Wells Fargo might have to double-check sizable purchases from merchants that you don't frequent.
Loan Applications: Identity thieves often take out loans using stolen personally identifiable information (PII) and synthetic identities. You won't know about them until your first billing date.
New Bank Account: If a bank account under your name gets used for illicit transactions, you might have to deal with the consequences yourself.
Billing Address Changes: Crooks can change your credit address so that you won't receive any letters or new bills from the bank.
Sadly, we found that EITP doesn't scan identity theft warning signs like criminal records and court orders.
2. Credit score tracking
EITP will give you access to your PLUS score. It comes from Wells Fargo's partner bureau Experian and scores range from 330 to 830.
Most lenders generally prefer FICO credit scores. However, the PLUS score also serves as a good indicator of your creditworthiness, and unusual fluctuations can also suggest identity theft risks.
3. Activity notifications
Wells Fargo will alert you promptly if it notices anything unusual. Online applicants receive notifications via email, while clients who applied over the phone will get their warnings via postal mail.
Email alerts are sent in real-time. We recommend them over postal mail warnings because resolving these cases even a few days late gives hackers time to extract more PII.
4. Identity theft insurance
EITP account holders get $10,000 worth of identity theft insurance. It should cover a portion of your total expenses, from tracking down crooks to recovering your lost PII.
5. Account resolution
Wells Fargo has a customer service center that helps clients resolve various issues. Whether you need to freeze a credit card or look into an unusual transaction, you can call for assistance.
EITP pricing and packages
Unfortunately, Wells Fargo offers only one EITP plan, which costs $15 per month. It automatically charges the fees from your linked credit or debit card, so make sure to fund your accounts; otherwise, your protection will stop.
But don't confuse EITP for other Wells Fargo identity theft protection features. Clients can utilize several free services like reporting fraud transactions or setting up account alerts.
You'll also gain access to them after subscribing to EITP. However, we encourage exploring them for free first to assess how Wells Fargo treats its clients.
Canceling your EITP subscription
We found it convenient that you can cancel your EITP subscription at any time. Other credit protection service providers follow fixed contracts, forcing you to pay their monthly fees longer than needed.
On the contrary, Wells Fargo stops the billing immediately after plan cancellation. You can request for account cancellation at 1-877-364-9343 or the Customer Service Page on the Wells Fargo website.
Online requests are convenient. However, we encourage putting in your requests via call so that a dedicated customer representative can guide you.
Factors to consider before signing up for the Wells Fargo Identity Theft Protection program
Please consider the following factors before you commit to an EITP plan:
Customer support
EITP assists clients with fraud cases. It will help you freeze your accounts, cancel credit card transactions, and ultimately resolve potential identity theft risks.
However, you'll still have to do several tasks yourself. For instance, the system requires you to download the Wells Fargo identity theft repair kit and file an incident report yourself. Only then will the team help you.
Credit monitoring range
EITP focuses on credit monitoring. Please don't expect it to scan your court records, criminal records, or dark web listings for the unauthorized usage of your PII.
Report functionality
EITP reports PLUS credit scores. Although it indicates your creditworthiness to a certain degree, very few lenders and institutions use it. Most prefer the FICO rating system.
Insurance coverage
The EITP plan only comes with $10,000 worth of insurance. Depending on the gravity of the case, it might not be enough to shoulder the fees of collecting your lost PII, tracking down hackers, and restoring your compromised identity.
Also, most credit protection plans offer up to $1 million worth of coverage. Several group plans will even give you upward of $3 million if you sign up with three to five other individuals.
The pros and cons of the Wells Fargo Identity Theft Protection program
After reading the EITP terms and conditions, official resources, and independent reviews, we've compiled the following advantages:
ADVANTAGES
Checks reports from three credit bureaus
Monitors all banking activities
Assists with resolving certain fraud cases
The program definitely has its upsides. But we also found several alarming disadvantages, including:
DISADVANTAGES
Notifications only via email or snail mail
Customer service team doesn't work 24/7
Limited identity theft monitoring services
Only resolves fraud cases involving their banking products
Identity theft insurance caps at $10,000
You can assess these points and come to your own conclusion. As for our assessment, we honestly think the disadvantages outweigh the advantages.
What banking clients say about the Wells Fargo Identity Theft Protection program
We found several complaints about the EITP online. Wells Fargo has good banking products, but its clients don't seem satisfied with its credit monitoring services.
They share how they never got the protection they needed. For instance, although the company monitors your banking activity and resolves banking issues, it does little to restore your compromised PII.
Warning:
Many clients can't overlook the scandals involving Wells Fargo. Its most infamous issue involves a class-action lawsuit filed in 2018 after it approved various unauthorized insurance and financial products for its clients. The company ended up refunding over $500 million.
Admittedly, the company's working hard to earn its clients' trust again. Despite the thousands of complaints, the victims still received their Wells Fargo identity theft protection refund check.
Generally, it still stands as one of the most widely trusted banking institutions in the U.S. It just doesn't excel in credit protection services.
Best alternatives to the Wells Fargo Identity Theft Protection
If the Wells Fargo EITP plan doesn't meet your needs, check out the following credit protection service providers:
Aura offers one of the most comprehensive credit monitoring and protection plans. Its standard package costs $12 per month and comes with identity theft prevention, credit monitoring, VPNs, password managers, and antivirus software programs.

LifeLock offers extensive identity theft monitoring services. For just $7.50 to $19.99 per month, it will scan all criminal records, court orders, parking tickets, and insurance claims under your name.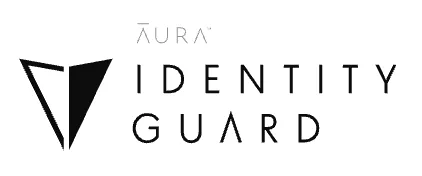 Identity Guard offers the cheapest identity theft insurance. You can get up to $1 million worth of reimbursable funds for just $7.20 per month.
Feel free to explore other credit protection and monitoring services.
Verdict: Is the Wells Fargo Identity Theft Protection program worth it?
Should you sign up for enhanced Wells Fargo protection? Unfortunately, we don't think it will give you the security you need, so please explore other credit monitoring and protection service providers.
Trust us—there are dozens of credit protection companies. And although EITP is a legitimate plan, its features and benefits don't wholly shield you from financial identity theft.
You'll get more for your money with widely known competitors like Aura, Identity Guard, and LifeLock.
Not only do they monitor your credit and banking accounts across multiple institutions, but they'll also guide you through the identity restoration process. You'll even have a dedicated case manager if you fall victim to identity theft.
Of course, you can still sign up for EITP to review it yourself. You'll have to pay the monthly fee upfront, but Wells Fargo also lets you cancel your subscription at any time.
Just make sure to manage your expectations accordingly.