Although the convenience of the digital world is undeniable, we're dealing with a pandemic of sorts—identity theft. ID theft cases in the country are on the rise, and if you frequently use the internet for your daily activities, chances are you're almost always at risk.
If you think you've been complacent about your digital activities, it's not too late. There are ways to protect yourself and your family online, specifically by using identity theft protection services.
You've likely heard about TrustedID theft protection, especially following the 2017 Equifax data breach. However, the free service has now ended.
What happened to it, and what's the best alternative now?
We looked into official TrustedID sources and searched the web for feedback and reviews from real users from independent sites. This helped us identify better alternatives to TrustedID now that it has expired.
In the end, we shared THE most important consideration before you try signing up for an identity theft protection. Don't skip and miss out on critical factors that can help you choose the right ID theft protection plan.
What is TrustedID Premier identity theft protection?
Trusted ID was a global technology, data, and analytics company based in Palo Alto, California. The company started in 2004, and in 2013, major credit bureau Equifax acquired the business.
Prior to its expiry, it offered identity theft protection, credit monitoring, and even management services. It also offered services at a flat rate for individual and family packages, including unique features like credit report locking and fraud notification alerts.
Equifax is known as one of the leading consumer credit agencies in the country. Now, it also posits to be an innovative leader in the identity protection market in the US, and TrustedID became part of their Equifax Personal Solutions, a business unit for direct-to-consumer offers.
Its identity theft protection service, TrustedID, gained popularity after a major data breach in 2017, prompting the company to offer free membership. However, it has since closed the offer, officially ending the free membership by early 2018.
What features did TrustedID offer?
Here are the features users that TrustedID offered:
1. Replacing stolen funds
Identity thieves can be dangerous not just because they can steal your identity but because they can gain access to your bank accounts.
Through tactics like phishing or skimming, they can steal money from you, but most identity theft protection services can only help you lock away your accounts.
TrustedID offered stolen funds replacement benefits under the resolutions processes. This means that TrustedID, under Equifax, claimed to help you recover up to $1 million in funds that fraudsters may have stolen from banking, checking, and credit card funds.
However, the catch is that only the Premier and Family plans offered these features.
2. Identity recovery services
Should fraudsters steal your information, the TrustedID protection plan asserted that you'd work with a dedicated restoration specialist who would've seen you through an end-to-end identity recovery process.
The specialist would have assessed your case, where you'd later have to sign a claims kit. After this, you'd have access to a limited power of attorney, and liaison with creditors, banks, and even the IRS.
The specialist would do the heavy lifting for you, including mediating calls, filing FTC identity theft reports, and other parts of the ID recovery process.
3. Identity theft insurance of up to $1 million
When fraudsters steal our identity, the theft could lead to unwanted expenses you have no authority over. TrustedID Premier promised insurance coverage of up to $1 million for identity recovery.
The policy covered day-to-day expenses associated with identity recovery, including mailing documents, repairing credit records, making calls, and even costs that take up your extra time and energy, including childcare.
4. Family protection
Another aspect consumers look at before investing in ID protection plans is the family protection offer, and TrustedID premier also included this in its roster of features.
The family plan covered two adults and up to four children, automatic fraud alerts, and a dark web scanning feature. This feature would have benefited parents who cannot monitor their children's online activities 24/7.
The plan claimed to scour online black markets and alert you for any traces of your family's personal information online. This also extends to lenders, as it prompts them to double-check your identity before approving loans and other forms of credit.
5. Lock and alert feature
Equifax TrustedID promised users that they're in full control of their personal credit information through the Lock & Alert feature.
Here, users could freely create permission settings for credit reports and enable Credit Report Lock. This feature prevented unauthorized access to your credit report.
What is Equifax Complete Premier?
While Equifax discontinued TrustedID, it now offers its proprietary plans like Equifax Complete Premier and Equifax Complete Family. These products offer identity theft protection and credit monitoring services.
Equifax Complete Premier starts at $19.95 per month and claims to provide users with SSN and 3-bureau VantageScore credit score monitoring, alerts, and identity theft protection.
Here are some features that Equifax Complete Premier offers:
Credit monitoring services
The Equifax Complete Premier plan offers daily credit reports; it alerts you of significant changes that happen to your credit files. It provides three-bureau credit monitoring to detect fraud right away.
You may also check your Equifax and VantageScore credit scores with Equifax Complete Premier.
Identity theft protection services
The Equifax Complete Premier offers numerous features when it comes to identity theft protection. Here are some notable ones from its website:
1. Dark web monitoring
Equifax Complete Premier claims to use WebScan technology to look for your information on the dark web.
It searches for sensitive data like your passport numbers, Social Security Number, email address, bank accounts, medical ID numbers, and credit or debit card numbers to identify fraudulent activities.
2. Up to $1 million in identity theft insurance coverage
The Equifax Complete Premier plan claims to cover up to $1 million for specific costs you may incur due to identity theft. This can be a helpful feature if identity thieves manage to steal your information and use it for unauthorized expenses.
3. Replacement for stolen funds
The plan also covers verified banking and checking funds you may not have recovered from your bank.
4. Fraud alerts
Equifax Complete Premier lets you activate automatic fraud alerts to let creditors know that they need to verify your identity prior to lending money.
5. Identity restoration services
Because the aftermath of identity theft can leave you with lots of work to clear your name and fix your credit, Equifax Complete Premier says it will help you with the process.
The company states that you can access identity restoration specialists that will work to restore your identity.
6. Lost wallet services
Equifax Complete Premier promises to assist you with reissuing and canceling your ID cards when you've lost your wallet.
Pros and cons of Equifax Complete Premier
Investing in Equifax Complete Premier has benefits and drawbacks. Let's look into them below:
Here are the advantages of this identity theft protection product:
It provides Equifax credit lock to prevent some third-party clients from accessing your Equifax credit report.
It claims to provide up to $1 million each in stolen funds replacement and identity theft insurance.
It offers automatic three-bureau fraud alerts.
Users also state that dark web monitoring is a plus in identity theft protection.
Some of Equifax's bad sides include:
A lack of sex offender alerts
No social media screening
Poor customer support
Equifax also generally has a poor reputation among users, as it's best not to overlook the 2017 data breach.
Equifax Complete Premier reviews and complaints
The first thing we noticed upon looking at Equifax reviews is that it has numerous dissatisfied customers. On Trustpilot, for example, it has a customer rating of 1.1 over 5 stars, with many users complaining about its credit monitoring and ID theft protection services.
On Better Business Bureau (BBB), the company has an A+ accreditation, but it has a customer rating of 1.05 over 5 stars. Many customers complain about inaccuracies in credit scores, poor customer service, and getting locked out of their accounts.
What to consider when choosing an identity theft protection company
It's crucial to get identity theft protection services to arm yourself against criminals that may want to use your identity for fraudulent activities. However, you have numerous things to consider when choosing one. Here are some factors you may want to take into account:
Identity theft insurance
Most of the best identity theft protection plans offer identity theft insurance of up to $1 million. This feature is essential because it provides a safety net against financial losses you may experience due to identity theft.
Individual and family plans
Many identity theft protection services offer various plans with different features, and users can choose one that suits their needs.
Some offer plans for individuals, couples, and families. If you have children, you may want to look into identity theft protection plans that also cover your kids' identities.
Three-bureau credit monitoring
This feature is one of the most important factors you'll have to consider when getting identity theft protection.
Equifax, Experian, and TransUnion are the three major credit checking agencies in the US. Generally, basic plans only offer one-bureau credit checking, which may not show evidence of fraud right away.
You may want to look into ID theft protection services that offer three-bureau for a more comprehensive outlook of your credit accounts and better protection against fraud.
Recovery assistance
When fraud occurs, it's much more convenient when the ID theft protection plan has recovery assistance. This feature ensures that you'll get the assistance you need in case you need to clear your name and recover what you've lost.
Other alternatives you may consider
Because TrustedID has now ended, we've also researched potential alternatives you can check out. Here are some suggestions:
Aura
Aura is an identity theft protection plan that sends alerts when criminals may have used your Social Security Number, bank accounts, driver's license, and other personal information for suspicious transactions.
It claims to send out these alerts four times faster than its competitors, making it the "top" choice when it comes to identity theft protection plans.
IdentityForce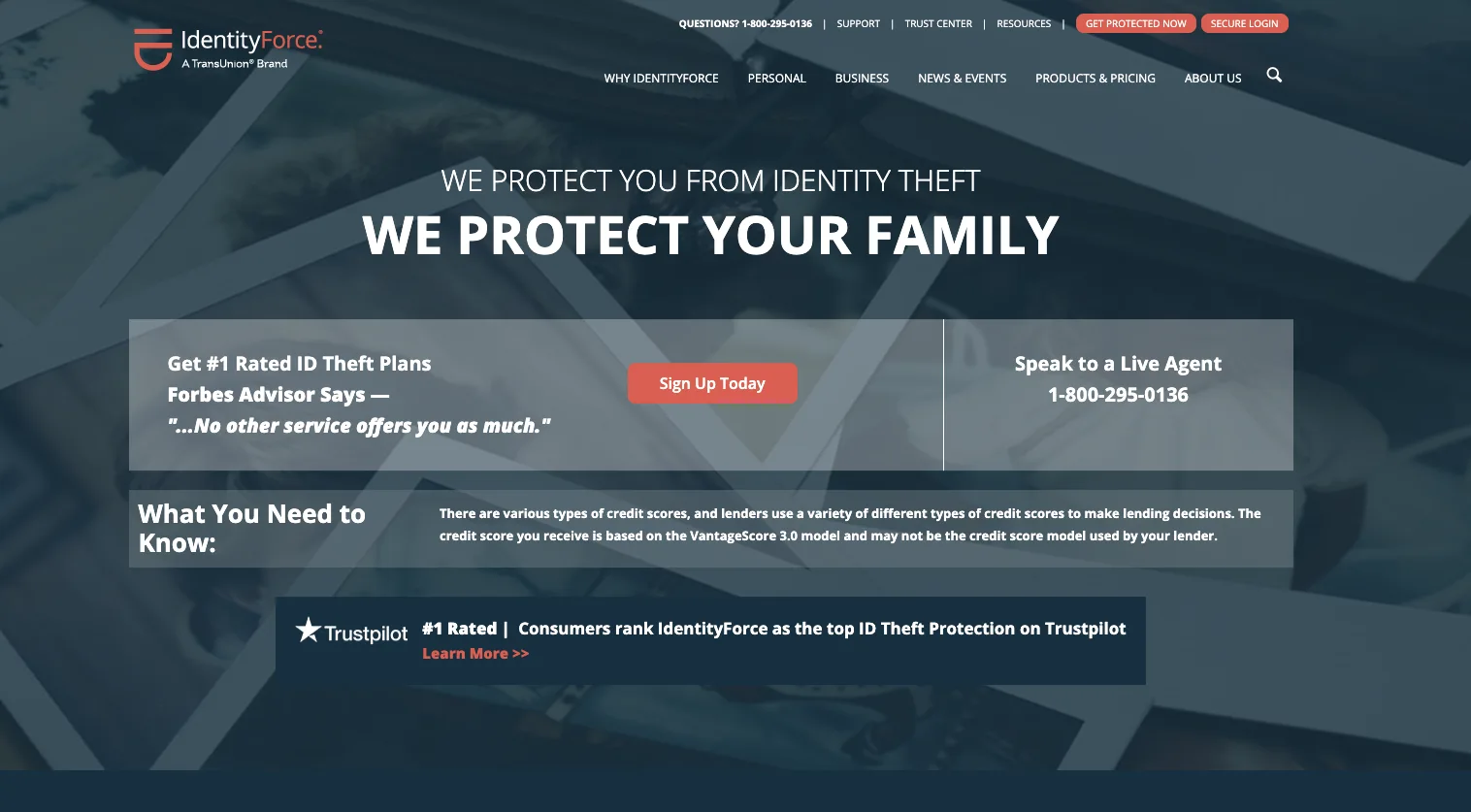 According to its website, IdentityForce has over 40 years of experience in identity protection. It also operates under TransUnion, one of the three major credit reporting services.
It specializes in protecting credit and bank information, along with credit repairing. Apart from this, it also offers $1 million coverage for damages you can incur should identity theft occur. It also offers VPN services, which can further protect your personal information.
IDShield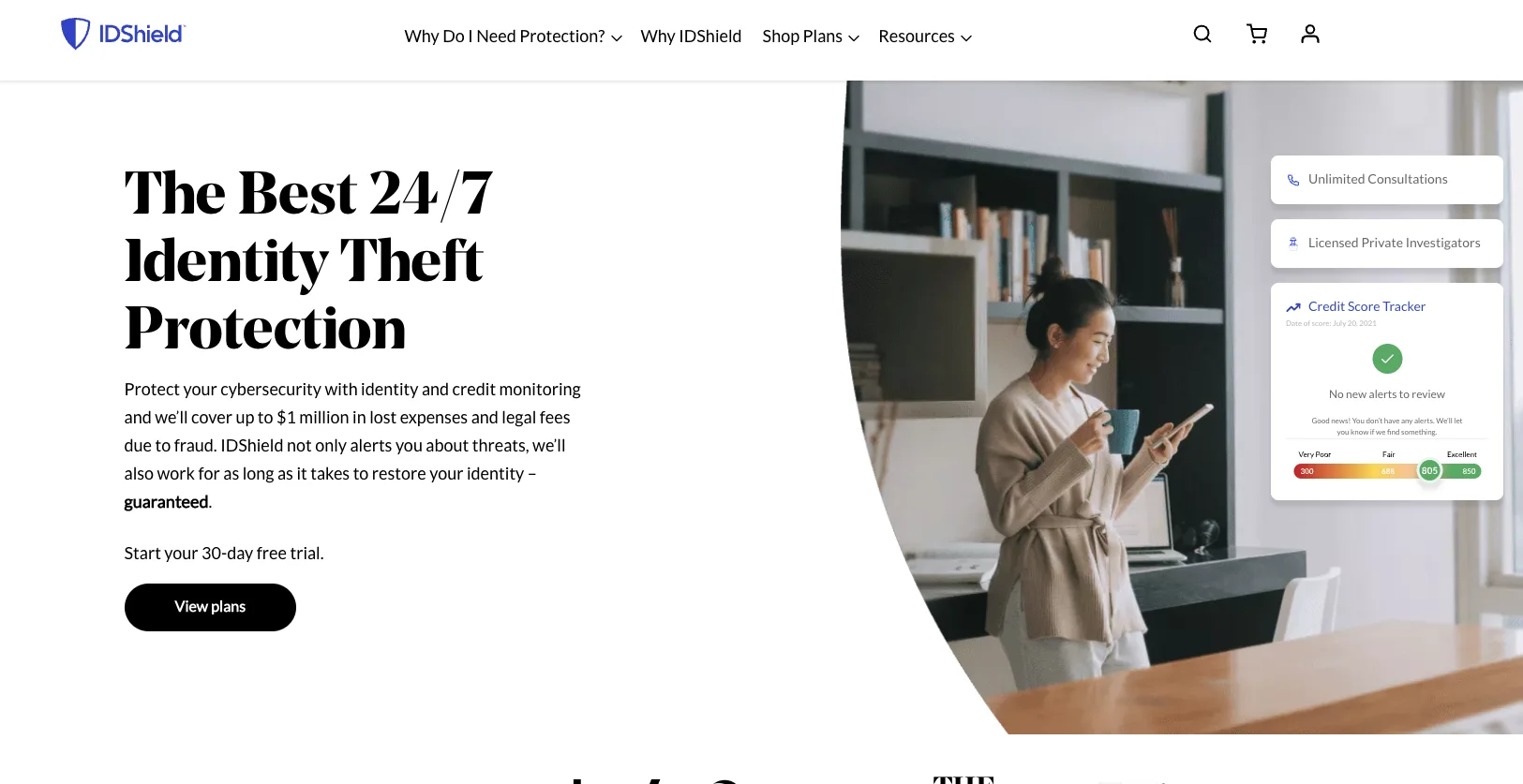 IDShield prides itself on a 24/7 identity theft protection service, with its website linking to a Forbes feature. Its features include a full-service ID restoration, ID and credit monitoring, $1 million insurance coverage, and device protection.
Its main strength lies in its licensed restoration specialists, who the website claims to be always available for customer needs, complaints, and other concerns.
Conclusion: Is Equifax Complete Premier worth it?
Despite our best efforts, most of our research revealed that TrustedID is no longer active, and Equifax now offers Complete Premier and Complete Family Plans in its place.
Equifax Complete Premier seems to offer numerous promising features like dark web screening, three-bureau credit monitoring, and automatic fraud alerts. Still, it's best not to overlook that Equifax has a history of data breaches, so many users warn against using its plans.
Due to reports of poor reputation and customer experience, you may want to consider alternatives to TrustedID and Equifax Complete Premier instead.