Many students and parents depend on student loans to continue their education. But what if someone else took out a student loan in your name?
Did you know there were more than 31,000 reports of student loan identity theft last 2021?
Identity thieves frequently target college students, so protecting your identity is important. If your information is used for fraud loans, it can have long-term consequences on your financial health and life.
We looked at official federal student loan resources and other private loan resources to understand their safety measures against student loan ID theft. We also gathered the best tips from ID theft experts.
In this article, you'll learn the best way to protect yourself against student loan ID theft. Don't miss out on crucial tips to keep your identity safe and find one day that so much damage has been done to your financial record.
What to do if you're the victim of student loan identity theft?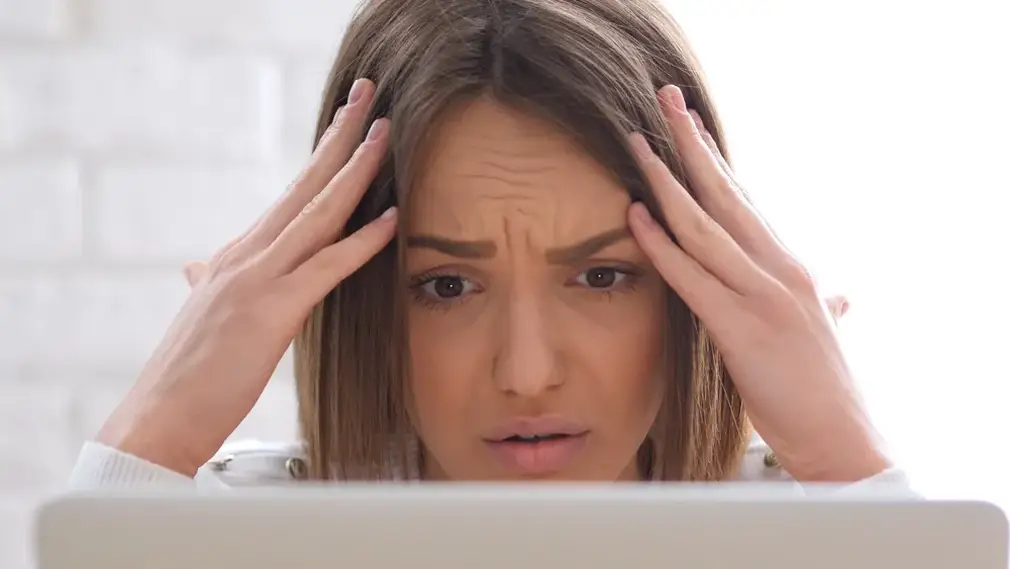 College students are identity theft's common victims, but usually, they don't know what steps to take when they fall victim to scammers.
Here's what you need to do when you become a victim of student loan scams.
1. Place a fraud alert on your credit report
According to the US Department of Education, the first thing you need to do is to contact the three major credit bureaus and place a fraud alert on your credit report to warn credit card companies and credit unions.
So when someone applies for a loan under your name, they will not approve it without doing extra layers of verifications.
Here are the contact numbers of the three credit bureaus:
You can also visit their websites to request an extended fraud victim alert.
2. Review your credit reports
The Fair Credit Reporting Act (FCRA) requires the three bureaus to give consumers one free credit report annually.
Once you place a fraud alert, request your credit reports and inspect them for suspicious activity. Student loan identity theft may negatively affect your credit, leaving you with bad scores even though you didn't apply for personal loans.
3. File an identity theft report
You must file an identity theft report with the Federal Trade Commission (FTC). But what's the importance of this report? Law enforcement officers will ask for it once you file a police report, providing you with a recovery plan.
Simply follow the prompts on the https://www.identitytheft.gov/ to get an identity theft affidavit from the FTC.
4. Contact the school that opened the loan
You should also contact the school involved and inform them about the incident. After explaining what happened, ask them to close the loan and send you a letter verifying the loan termination.
5. Contact the Department of Education
The Department of Education coordinates federal assistance to education, so we recommend contacting them if your loan is federal.
6. File a police report
You should also inform your local police regarding the incident. You can check out the general requirements below:
FTC identity theft report
Valid ID
Proof of address
Proof of the student loan theft
It's crucial to give the most accurate information possible so that they can conduct a thorough investigation.
How to get student loans after becoming a victim of ID theft?
Fortunately, you can still apply for college student loans even after falling victim to student loan scams.
You can contact the US Department of Education to ask for assistance and present the identity theft affidavit from the FTC.
It's also important to show documents proving that someone took out a loan under your name and you didn't benefit from it. You can provide the photocopies of your:
Birth certificate
Driver's license
Passport
Signature
This will help prove your own identity.
Why are college students especially vulnerable to identity theft?
Everyone can become a victim of scams, but here are the reasons why identity thieves target students.
Scammers know that students have a clean credit report that they can exploit. Fraudsters are also aware that college students don't check their credit reports regularly, making them easy targets.
Many educational institutions require students to use their Social Security Number (SSN) when logging in to official school websites. However, this process is risky, as shown by the ransomware attack that affected 5,000 schools.
Most students don't monitor their bank account statements and checking information. It allows scammers to steal small amounts before finally emptying their bank accounts.
College students habitually download files, games, and apps that may contain malware and spyware.
Scammers take advantage of these to commit fraudulent acts against unsuspecting students.
How can someone take out loans with your information?
Criminals can access your information through hacking, phishing, dumpster diving, and other tactics. After that, they can apply for student loans without your consent and knowledge.
Here's the usual scenario:
You need to fill out the Free Application for Federal Student Aid (FAFSA) to take out federal student loans.
The FAFSA requires your personal information, such as:
Full name
SSN
Permanent mailing address
Driver's license number
Once they know the above-mentioned details, they can easily submit the FAFSA and commit student loan identity theft.
How can you find out if you owe student loans?
You can contact your school or check your credit reports. These steps can help monitor whether someone used your identity.
What happens if someone gets a loan using your name?
You can suffer from financial loss and a bad credit score. As a result, it won't be easy to find housing, and your insurance premiums will be more expensive.
Also, your sensitive information is compromised due to hackers' illegal activities. They may even sell your data on the black market.
Fortunately, you can prevent these unfortunate events.
How to protect yourself from student loan ID theft?
Despite the alarming statistics of student loan fraud claims, you can still protect yourself from scammers. You can start by following our tips below.
According to Kirill Sajaev, founder of AUQ.io, the best way to protect yourself against student loan ID theft is to apply for a credit fraud alert. A fraud alert on your credit report will prevent any new credit from being taken out in your name. The fact that you can obtain additional lines of credit while you're on alert is vital to know. Also, lenders must make further efforts to verify your identification before issuing any new credit.
You should also monitor your credit reports regularly. This way, you can discover signs of identity theft.
Keep track of your financial aid offers and student loan balance to become aware of suspicious activities.
Never give personal information to strangers, even to persons claiming to be government employees.
This is a tip for both parents and students: shred old documents with sensitive information and don't just throw them away. Criminals can illegally get your details by digging through trash.
Don't use public Wi-Fi when providing confidential information over the internet. Instead, install a virtual private network (VPN) to protect your online privacy.
Prevent student loan identity theft
You can get college student loans without worrying about identity theft when you monitor your credit reports and protect your information, both online and offline.
But if you become a victim of student loan scams, contact the concerned agencies immediately and place a fraud alert on your credit. It can help lessen the negative impact of identity theft in your life.