Did you receive a tax form saying you received unemployment compensation even though you never filed for one? Did you get a call from your employer asking you why you filed an unemployment claim when you're still working with them? Or perhaps you tried to claim your unemployment benefits only to find out that someone else took it on your behalf? These are signs of unemployment benefits scams. You'll probably be in shock, wondering how this could have happened to you.
How Widespread is Unemployment Benefits Fraud?
States across the country launched an investigation on fraudulent unemployment claims as the COVID-19 pandemic continues to wreak havoc not only in people's health but in all aspects of life. A report from Marketwatch noted that some states, such as Washington, Maine, Oklahoma, and Pennsylvania, doubled down on their efforts to probe questionable unemployment claims.
The Federal Trade Commission said an estimated $26 billion in unemployment insurance benefits may land in the hands of scammers. The problem has become so widespread that the US Department of Labor allocated $100 million to help fight unemployment fraud.
According to the US Secret Service, a Nigerian-based crime ring files fraudulent unemployment claims using stolen personal information. What if you're one of their victims? You're probably wondering, what should I do if someone used my social security number to file for unemployment?
Can Someone Steal My Unemployment Benefits?
Yes. How? Scammers need your personally identifiable information, such as your Social Security number and date of birth to file claims for unemployment benefits. If you receive notices that you filed an application for benefits when you didn't, that's a warning sign that you may have fallen victim to identity theft (someone obtained and used your personal information to commit fraud).
If someone's gotten a hold of your birth certificate, you can quickly set up identity theft protection with Aura. They scan and monitor any time someone uses your personal information and they'll help you recover from any identity theft.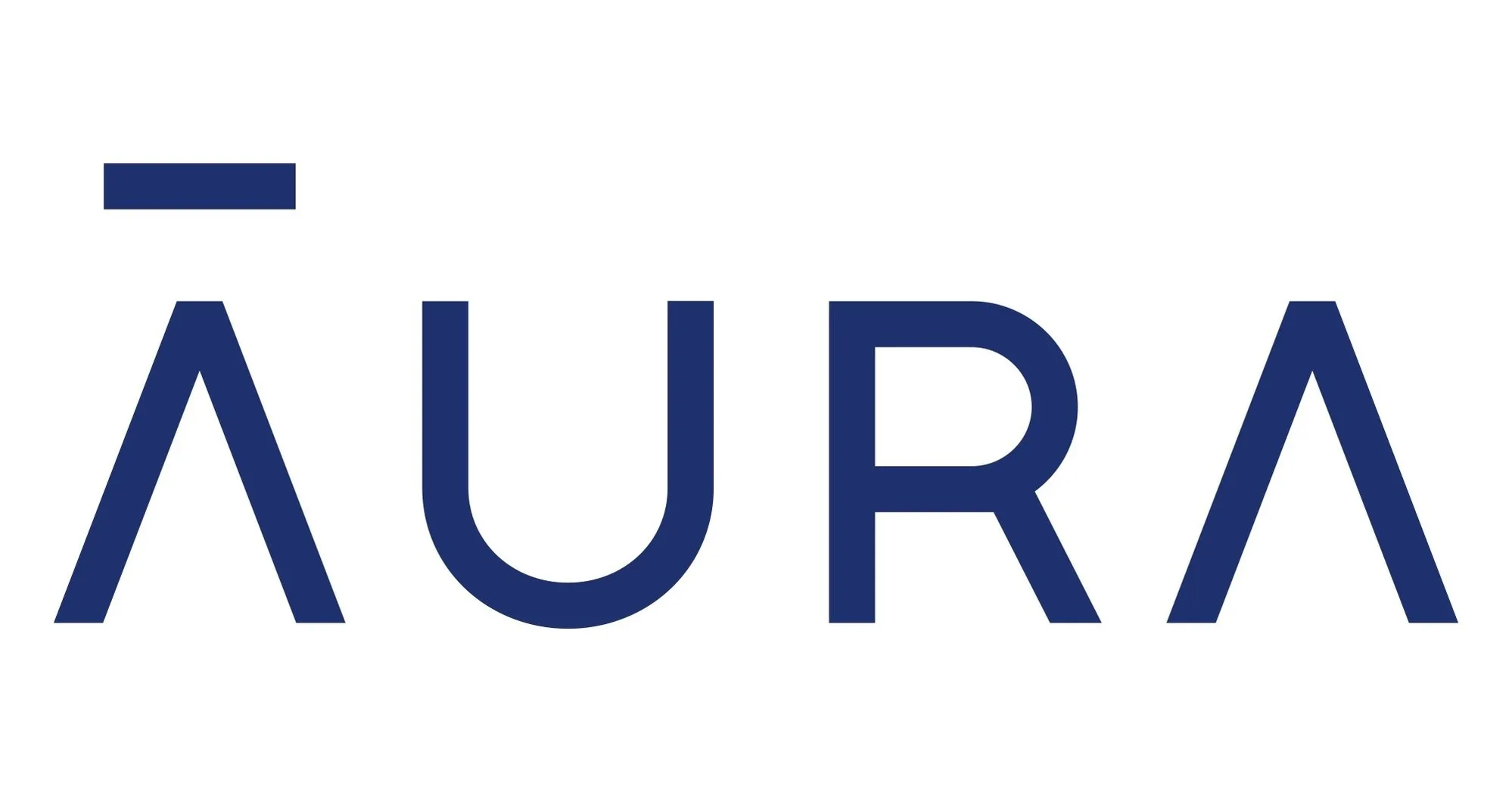 In case you've already given out your birth certificate information, they'll help you:
• Conduct 24/7 SSN Monitoring.
• Protect Yourself with a $1 million insurance coverage
• Get notified if your registered online accounts have been breached.
• Monitor & alert the dark web for people selling your personal information.
• Receive a personal case manager to help you recover from any identity theft problems.
Am I Liable for Any Consequences of the Fraudulent Claim for Unemployment Benefits?
If you're unemployed, you won't be liable for the stolen funds when fraudsters claim your unemployment benefits without your knowledge or consent. You have to report the fraud immediately once you are aware to your state unemployment benefits agency for investigation. Your unemployment benefits will be replenished, but the process may take from weeks to months to complete.
The same goes for employed victims. If you need unemployment benefits in the future, you can still claim them. You have to report the fraud to your employer and state unemployment benefits agency. Likewise, you need to clear your name before you get to claim your benefits when you become unemployed.
How to Check if Someone Filed Unemployment Under My Name?
If you want to know if someone fraudulently filed unemployment insurance under your name, check with your state unemployment benefits agency. Go through the process of filing a claim. You'll be notified if your Social Security number already exists in the system, which could mean that someone already filed a claim on your behalf.
Warning Signs That You May Be a Victim of this Crime:
Your employer notifies you that someone filed an unemployment claim under your name.
Your state unemployment office notifies you of an unemployment claim under your name.
You receive a form1099-G showing unemployment compensation under your name.
You discover an open unemployment benefits claim under your name when you try to apply for one.
You receive unexpected benefits compensation on your preferred method of compensation.
You get phone calls from scammers who pose as employees of your state labor department informing you that they made a mistake in sending your unemployment benefits and are asking you to transfer the funds back to them.
You receive letters or emails informing you of a claim for unemployment insurance benefits under your name.
What to Do if a Scammer Claims Unemployment Benefits Under My Name?
Dealing with stolen unemployment benefits? Below are the steps you need to take to protect your finances. Do all of them as much as you can since you can't be certain what other sensitive information has been compromised.
Report the incident to your employer if you're employed.
Report the fraud to your state unemployment agency. Every state has an online platform and phone number you can contact to file a report. There may be some delays in processing your case due to the rise in the number of cases related to unemployment imposter claims.
Report the fraud to the Federal Trade Commission by going to identitytheft.gov or call 877-ID-THEFT.
Report the fraud to the IRS by filing an Identity Theft Affidavit (IRS Form 14039).
Report the fraud to the three major credit bureaus (Equifax, Experian, and TransUnion) and request for a credit freeze to prevent the unemployment benefits fraud incident from causing damages to your financial health.
Report the fraud at the FBI Internet Crime Complaint Center if the stolen unemployment benefits stemmed from a compromised email or bogus websites.
Who is at Risk of Unemployment Benefits Fraud?
Scammers will exploit all avenues in an attempt to steal personal information so that they can use it for their financial benefit. Anyone can be a victim, but these people are at a higher risk:
Individuals with leaked personal information due to a data breach
Victims of identity theft
Individuals who gave out their personal information to third parties without knowing what it'll be used for
What Can I Do to Protect My Identity?
Several unemployment claims related to identity theft are being investigated by unemployment agencies. If you don't want to be part of the list of fraud victims, you have to take the necessary steps to protect your identity.
Keep your Social Security Number safe.
You can prevent scammers from fraudulently registering a Social Security account under your name by opening one yourself.
Protect your Social Security account by adding another layer of protection. Aside from providing your username and password, which is your first layer of security, you can set up your account to require your phone number or email address before you can log in. Add a third layer of security by adding a security question that you must answer to verify your identity.
Don't bring your Social Security card or any document that contains it unless it is absolutely necessary.
If someone asks you for your Social Security number, be sure to ask why they need it, how it will be used, and what the consequences are in case you refuse.
2. Register for an unemployment benefits account through your state unemployment agency website. This way, you'll be notified in case someone files a claim under your name.
3. Don't open or respond to suspicious or unsolicited texts or emails. Avoid downloading files or any attachments in any email correspondence from a person, group, or company you don't know. Some scammers pose as trustworthy companies as they try to get your personal information.
4. If you receive a call from a potentially legitimate company, ask for the caller's information. Contact the phone number registered at the company's website and verify the call you received earlier. Always remember that no legitimate agency will ask for your Social Security number over the phone.
5. Use different passwords for your financial and personal accounts. Set up strong passwords, which are a mix of letters, numbers, and symbols. This will give scammers a hard time accessing your accounts.
6. Check your credit report regularly. Report any unauthorized transaction or unusual financial activities on your report.
7. Set up a fraud alert on your credit report on all three major credit reporting agencies (Experian, TransUnion, and Equifax).
How to Place a Fraud Alert?
A fraud alert will make it harder for scammers to destroy your financial standing. It notifies credit card companies and other lenders or creditors that your personal information may have been compromised or you may be a victim of identity theft.
When lenders receive the alert, lenders have to verify your identity before processing your credit application. This additional security measure will prevent scammers and identity thieves from taking out loans or opening new accounts under your name.
You only need to place a fraud alert with one of the three major credit reporting agencies since this will automatically trigger alerts at all three bureaus (Experian, TransUnion, and Equifax). However, you have to contact each credit reporting agency if you want to remove the fraud alert.
Conclusion
Whether you're employed or unemployed, finding out that someone used your Social Security number to file for unemployment claims can be a frustrating experience. Aside from enduring the grueling process of reporting the fraud to different agencies, you'll also worry about what other personal information has been compromised and what scammers can do with it.
Take the necessary steps outlined above after discovering the fraudulent activity. You can report it to your employer, the state unemployment agency, the FTC, credit bureaus, and the IRS. Fortunately, you won't be liable for any consequences that may arise because of the stolen unemployment benefits. Your funds will be replenished, but you can only access it once your name has been cleared of any fraud. You have to be vigilant to lessen your risk of falling victim to this crime. Take all available preventive measures to protect your Social Security number and other personally identifiable information.
Have you been a victim of fraudulent unemployment benefits claims? What measures did you take? We'd love to hear your tips in the comments below!