Have you received a suspicious call from Social Security Administration? How can you confirm if it's legitimate or not?
People with Social Security numbers are at risk of receiving call scams. Scammers can be quite persistent. You're bound to receive another call even if you ignored the ones you got before.
Scammers use different mediums to contact potential victims, such as letters, text messages, emails, and even phone calls.
They impersonate employees from Social Security and try to trick you into giving up your personal information.
Fortunately, there are things you can do to spot Social Security call scams and protect your SSN. We've researched the web for the latest news and information about Social Security scam calls.
Learn the top tip to protect yourself against Social Security scams. Don't miss out on crucial red flags and learn how to reduce your risks of falling prey to these tactics.
What are the Social Security scam calls?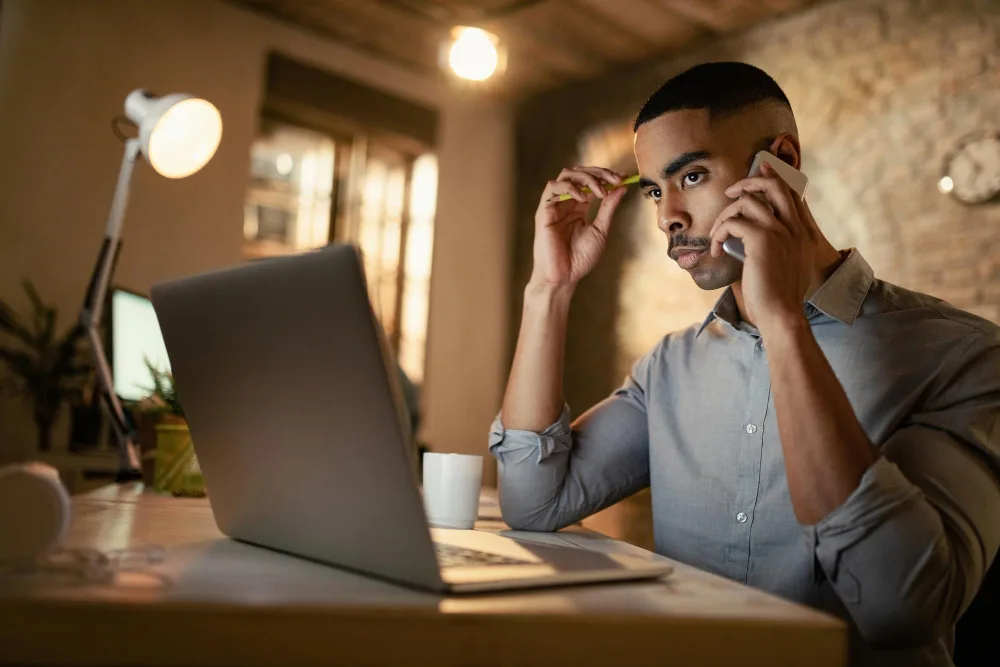 Scammers are clever. They always come up with new ways to convince their victims that they're legitimate.
Here are the red flags you need to watch for to protect yourself from Social Security scam calls.
1. Bogus threatening phone calls
Fake phone calls claiming that they're from the Social Security Administration are among the most common scams today. Scammers ask you for money or try to convince you to give out your Social Security number.
They use spoofing techniques to make the call look genuine so they can trick people into believing that they're the real deal.
They use spoofing techniques, making the Social Security hotline number (1-800-772-1213) appear on their potential victim's Call ID screen. They may also assume the name of a legitimate SSA official to make their claims more believable.
In this type of Social Security scam call, scammers threaten to take legal actions against you for improperly or illegally using your Social Security number. They'll ask you to call a specific number to deal with the problem.
Watch out for this red flag. The Social Security Administration will never call to intimidate you into giving your personal information (e.g., SSN, birth date, name) to avoid legal actions, such as imprisonment.
Aside from phone calls, scammers may send text messages that tell you the same thing. Always remember that Social Security will never send text messages demanding a return call to a phone number other than SSA's official hotline number.
You'll only get text messages from SSA if you opt to receive them.
2. Fake friendly service phone calls
Social security scam calls are not always intimidating. Scammers also make friendly calls claiming that you're entitled to get free services from SSA.
They'll offer you a new Social Security card, a copy of your SSA contributions, or enrolment in a certain SSA program free of charge. In return, you'll have to give your personal details.
3. Offers to increase benefits for payment
Scammers offer their victims an increase in benefits through email, text messages, or mail. Then, they'll ask their recipient to call a toll-free number to activate the offer.
Beware of this type of scam. Although it's true that SSA may increase the benefits of their members, they do so automatically.
SSA won't require its members to do anything on their end to increase their benefits.
4. Asking for your Social Security number
Scammers may either call, text, email, or mail you to ask for your Social Security number. Do not entertain any of these fraudulent correspondences.
If you fall into their trap and get tricked into giving your personal information, they may use your details to commit fraudulent acts, such as identity theft.
5. Unusual forms of payment
Another red flag is if someone asks you to pay to the SSA using unusual methods. Scammers use non-traditional payment methods because they're different to trace.
Don't make any payments through wire transfer, cash, gift card, internet currency, or prepaid card.
Other Social Security scams to avoid
Aside from phone calls, scammers also use these tactics:
Fraudulent emails
Scammers also use phishing emails that contain links or attachments that look like legitimate letters from the SSA. These fake emails may redirect you to a website that looks very similar to the real SSA website.
Their primary objective is to get your personal information, which you should never provide. Keep in mind that the red flags for fake Social Security calls scams also apply to fraudulent emails.
Keep in mind that the agency will never ask for your personal information through email, regardless of whether it has a threatening or friendly tone.
Social Security mail scams
Scammers also use the traditional method, direct mail, which targets older people. They send letters appearing to be from SSA and contain enticing offers or threats to take legal action unless you call an unknown number to fix the issue.
Scammers will use various Social Security scams to get money from you or steal your personal information. Keep yourself updated about the most common and latest fraudulent Social Security tactics.
Familiarize yourself with the red flags so you know how to keep scammers at bay.
How to protect yourself from Social Security scams?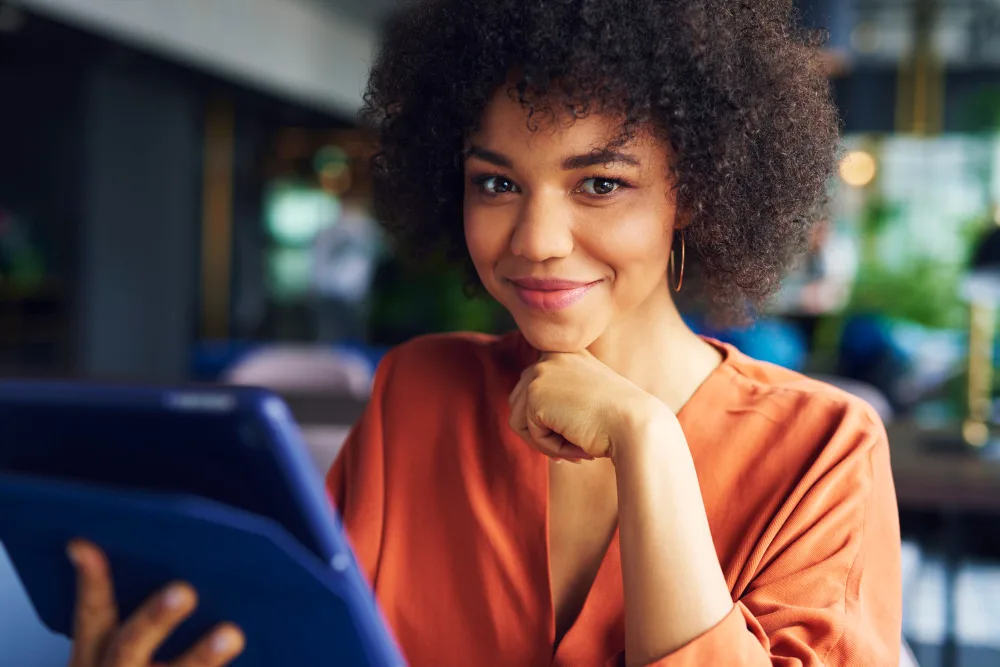 You must remain vigilant. It's the best and most effective way to protect yourself against scammers.
1. Hang up
You should hang up the phone immediately if you receive a call asking for your personal information like your Social Security number. Also, add the number used to make the suspicious call to a blocked-call list to prevent repeated calls.
Unfortunately, scammers may use a different phone number to call you again.
2. Secure your Social Security number
You must properly dispose of any document that contains your Social Security number and other personal details. It's best to use a paper shredder instead of just throwing it away in the trash can.
You should also create a strong password for the account you're using to access your Social Security information online. More importantly, don't share it with anyone else, and change it regularly to reduce the risks of your account getting hacked.
3. Never mention your SSN in public
You shouldn't give your Social Security, bank account, or credit card number to anyone who gets in touch with you or when you do transactions in establishments or government agencies. Someone might overhear as you dictate your SSN and take advantage of it.
4. Set up security measures on your Social Security account
You can add the eServices block so no one can see or change your Social security information online.
Likewise, add the direct deposit fraud prevention block. It won't allow anyone to enroll you in direct deposit, change your existing direct deposit information, or your address through My Social Security.
5. Request a copy of your credit report
You should regularly check your credit report and watch out for unusual charges or irregular detail in your account.
You should report it to the credit bureau if you notice any irregularities. It's also best that you don't return texts, emails, or calls to unknown entities.
Scammers can do a lot of things using your Social Security number. You may end up facing financial troubles when they use your personal information to engage in fraudulent activities.
What should you do if you receive a Social Security call scam?
Scammers target anyone who has a Social Security number. They use sophisticated and believable tactics to dupe you into giving out your personal information.
Here's what you should do if you become a victim of Social security scams:
Call the Office of the Inspector General hotline (OIC) at 1-800-269-0271. You can also fill out the SSA Scan Reporting Form and submit a report to the Office of the Inspector General's website.
Call the Federal Trade Commission's hotline toll-free number at 1-877-IDTHEFT (1-877-438-4338). You may also submit a report online.
When reporting a Social Security scam, you need to include the following information:
The information, such as the name, address, telephone number, date of birth, and social security number, of the alleged suspect or victim.
A complete description of the Social Security scam.
How, when, and where the fraud took place.
The OIG and the FTC will review our report and take the appropriate action.
It's important to know how to proceed if you become a victim of fraud. It'll help you stop scammers from wreaking havoc on your financial life.
Conclusion
Always be alert and keep updated about the latest Social Security scams. Knowing the red flags of fraudulent Social Security scams can help reduce your risks of falling victim to such illegal activities.
You must be careful and protect your Social Security number and other personal information.