Do you own Samsung devices?
You might have trouble remembering passwords, but you know you must create strong passwords that aren't easy to guess.
Did you know that Samsung Password Manager is a built-in tool in the latest Samsung smartphones that can store passwords?
At the end of this article, you can set up Samsung Pass and learn how to use it optimally for your protection.
We've looked into official Samsung sources and checked independent sites like Reddit to assess feedback and reviews from real users. We've also tried the app to gain firsthand insights into how it works.
You can find the most crucial feature that Samsung Pass has or should have to help you decide whether it's right for you. Read until the end and avoid missing out on critical factors that can help you choose the proper identity theft protection.
What is Samsung Password Manager?
We'll show you Samsung Password Manager (also known as Samsung Pass') features to help you decide whether it's for you or not.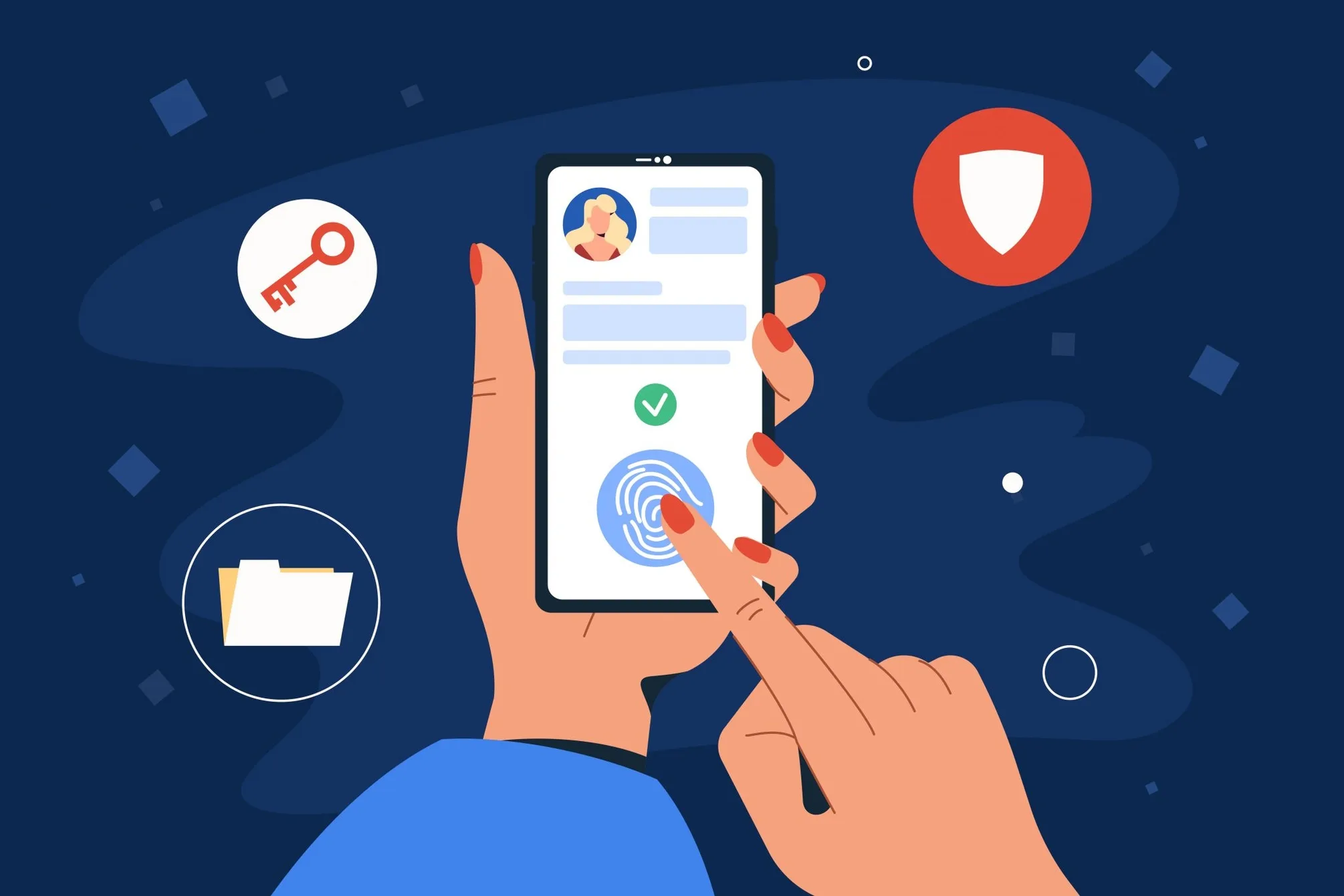 Built-in
It's a free built-in password management service for the latest Galaxy smartphones and tablets, specifically those running Android 7.0 (Nougat) and up.
Since it's built-in on the device, you don't need to download the app.
You only need to log in, which we will discuss later.
Convenient log-in
It allows you to save your passwords and biometric information, including fingerprint and face recognition, to log in to apps and websites.
You can also find all your information in one place. It allows easy access to your username and passcodes across different apps and sites.
Compatible with some apps and websites
We discovered that it works only with apps that allow the Android autofill framework. Some users find it inconvenient, but real users also swear by the security of the Samsung password keeper.
Also, Samsung Pass has limited supported apps. It isn't compatible with popular browsers like Google Chrome and Firefox. You must use the Samsung Internet app to log in via Samsung Pass.
According to several users and independent review sites, this is the most crucial feature that Samsung Pass should have.
With cyber crime on the rise, it's important to be protected no matter what devices and software you're using. Aura is an all-in-one security service that does this and more for all your devices.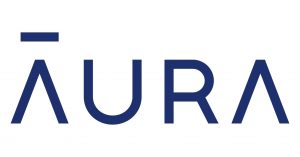 You'll be protected by:
A military grade VPN, robust antivirus software and a secure password manager.
24/7 monitoring and alerts for your social security number and other data.
The ability to freeze your credit card in one click to prevent any further financial losses.
Shop, bank and browse online more securely with Aura as your ultimate 'set and forget' peace of mind.
Is Samsung Pass safe?
Here's another feature of the Samsung Pass that needs elaboration. According to Samsung and independent review sites, Samsung Pass is indeed secure.
But where are the passwords stored in Android? It's in the Trust Zone, which is the safest place in your Galaxy gadget.
But what's this so-called Trust Zone? First, we will talk about Samsung Knox, a multi-layer security platform built into Samsung devices. It includes software and hardware isolation for your confidential data.
Then we'll delve into the connection between Samsung Knox and Trust Zone.
Knox uses the Trust Zone to protect your devices from scammers and hackers. It has three components:
TIMA Keystore stores your passwords and encrypts them, so you can log in without actually typing them.
Real-time Kernel Protection (RKP) prevents hackers from injecting malicious codes into your devices. With the RKP, there's a lesser chance that fraudsters can get your information.
The Enhanced Key ensures that your device is protected by secure hardware, so it will be difficult for hackers to compromise your data.
These three components help in safeguarding your data from prying eyes. Samsung Pass can minimize the risk of identity theft through its security layers.
You can hide your bank and credit card account details, usernames, and passwords on shopping sites and other sensitive data.
How to use Samsung Pass?
Here's how to log in on the Samsung Password Manager:
Go to Settings, choose Biometrics and Security, then click Samsung Pass.
Click "Agree," log in using your Samsung account credentials, then tap "OK."
Choose Fingerprints or Irises before clicking "Continue."
Follow the prompts to finish setting up.
You can start using Samsung Pass by opening the Samsung Internet. After logging into a website, Samsung Pass will ask if you want to save your username and password.
Click "Remember" so you only need to scan your biometrics the next time you visit the site.
You can also autofill credentials with Samsung Pass.
Go to Settings, click General Management, then choose "Passwords and autofill."
Click "Autofill with Samsung Pass."
Make sure to select "Autofill with Samsung Pass."
But if you don't want to use it anymore, here's how to delete Samsung Pass data:
Go to Settings, choose Biometrics and Security, then click Samsung Pass.
Choose the three vertical dots icon (More Settings), then tap Settings.
Select "See all devices using Samsung Pass," then click Remove.
A pop-up will appear, asking you to delete Samsung Pass data. Tap "Remove."
Click "OK" when the process is done.
Take note that you can't delete the app itself since it's in the system.
Samsung Pass pros and cons
The Samsung password keeper provides a secure way to sign in to your accounts, but it still has advantages and disadvantages.
PROS
Secure way of storing passwords
Free and built-in
Easy to set up
Convenient login using Samsung Internet
CONS
No password generator
Only available in the latest Galaxy gadgets
Usable only with apps that allow autofill feature
Not compatible with popular browsers
It offers a safe way of storing your login credentials in the Trust Zone, which we discussed earlier.
However, you may find it inconvenient because it doesn't have browser support. You can only use it with the Samsung Internet.
Also, it doesn't support all apps—only those that allow an autofill framework. As a result, you still need to type your username and password, defeating the purpose of Samsung Pass.
Lastly, it doesn't include a password generator, so the Samsung Pass doesn't help you create strong passwords. The software only enables you to log in conveniently, but it doesn't make a stronger password profile.
What do Galaxy users say about Samsung Pass?
Most users swear by its security and convenience because they regularly use Samsung Internet.
However, users who use popular browsers say that the autofill feature offers an inconvenient way to log in.
They also complained about the lack of cross-platform availability. For example, Samsung laptops and televisions lack this feature since it's only available for the latest Galaxy phones. Even other Galaxy models aren't equipped with the Samsung Pass app.
What are alternative password manager apps for Android?
If you want to look into other password manager apps, here are our top picks:
1. LastPass
LastPass uses 256-bit AES encryption and multiple two-factor authentication options. It also offers cross-platform availability, so you can use it on your laptops, computers, and mobile gadgets.
Unlike Samsung Pass, this app is compatible with well-known browsers and has a password generator. However, its price starts at $3 to $4 per month.
2. Bitwarden
Bitwarden uses the same encryptions as LastPass. It also offers the same features—password generator, compatibility with apps and websites, and cross-platform availability.
But unlike LastPass, Bitwarden is a zero-knowledge password manager. It means even company staff can't access your account. It offers extreme security, but you may find it difficult to recover your Bitwarden account if you forget your credentials.
It also has the same starting price as LastPass.
3. Dashlane
Dashlane has a slightly higher monthly subscription at $3.99. You may get a free subscription, but the app only allows you to store 50 passwords on one device.
The paid app includes a virtual private network (VPN) and password generator. It also works in almost all operating systems for convenience.
Passwords aren't the only thing you need to protect online. Aura not only includes a password manager for you, but helps all your data stay secure.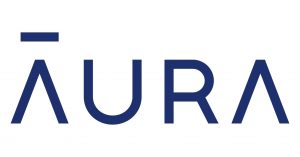 With Aura you won't have to worry about
Whether or not someone has actually stolen your identity because you'll get instant alerts so you can stop it before it's too late.
What to do if identity theft & financial fraud occurs, because your dedicated account manager will walk you through the entire process.
Losing money as a result, as you're covered up to $1M in eligible damages and fees.
Stay safe everywhere you go with Aura at your side.
Should you use Samsung Pass?
We recommend using Samsung Pass if you regularly use Samsung Internet. It provides a safe way to store passwords and log in using your biometrics. Plus, it's free and built-in to your Galaxy gadgets.
However, if you're a constant user of popular browsers, you might not like Samsung Pass's limited compatibility. You can choose among LastPass, Bitwarden, and Dashlane if you don't mind paying for premium password managers.