Do you often donate to charities and causes? You've probably tried GoFundMe at least once.
But what if you've encountered suspicious campaigns?
GoFundMe is a popular platform for raising money. It's a great way to get help from friends, family, and even strangers. But, like any other platform, there are people out there who'll try to scam you.
When you donate, you'll want to make sure they're used the right way.
We feel you! So, we looked at official GoFundMe sources to understand its process of identifying fake campaigns and the measures it has in place. We also checked the latest news and cases of fake GoFundMe campaigns so we can stay updated on scammers' increasingly creative tactics.
Don't fall victim to those fraudulent GoFundMe campaigns. Keep reading until the very end to find out the most crucial sign to watch out for so you can identify fake GoFundMe campaigns from the real ones. 
It's fantastic that you're a charitable person. Unfortunately, many scammers have taken advantage of that to steal your money and personal details. Once they have your identity, it opens the door to worse crimes.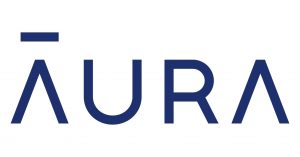 You can avoid this by using an identity theft protection service such as Aura. Aura provides you with:
Peace of mind knowing that your data is monitored 24/7 and you'll know immediately when something might be going wrong.
Up to $1M identity theft insurance to cover any financial losses and legal fees.
A dedicated security expert to help you around the clock in the event of identity theft .
No matter where your data is, you'll always have a safety net with Aura.
How can you report GoFundMe fraud?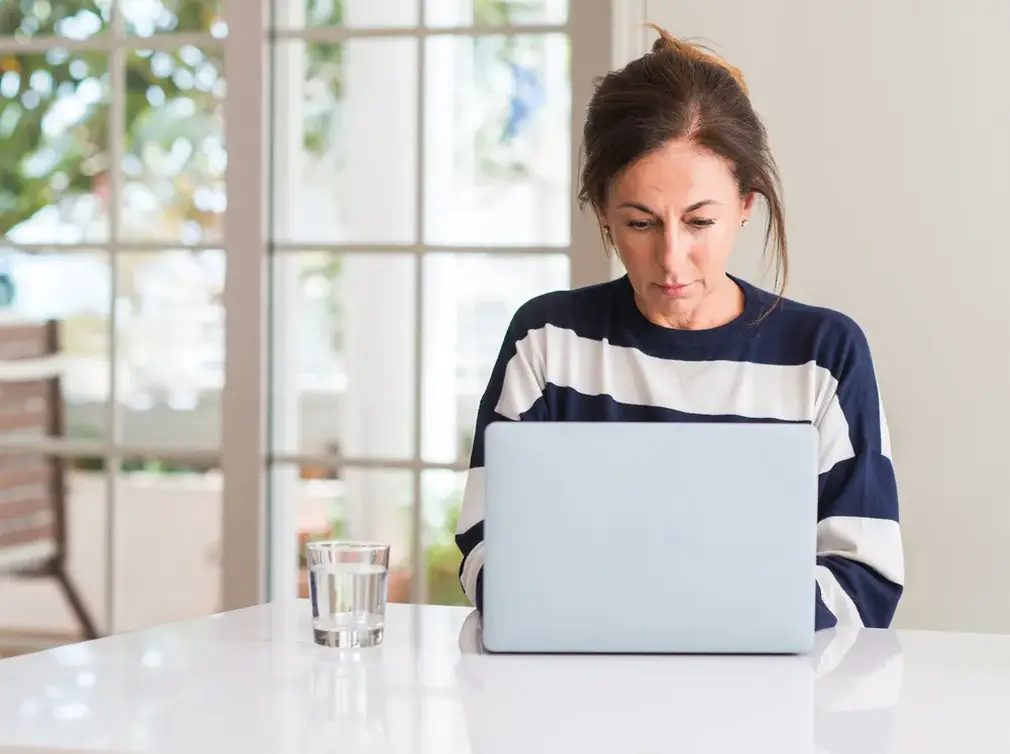 If you think that you're a victim of GoFundMe fraud, you can report it both to GoFundMe directly or to the authorities. Let's go through the steps you need to take for each method.
Reporting directly to GoFundMe
Below are the steps you should take if you want to report fraud to GoFundMe.
1. Review GoFundMe's Terms of Service
According to the GoFundMe website, they'll only remove fundraisers who violate their Terms of Service or who have a proven misuse of funds. They note that they won't take action on issues of personal disputes like custody or disagreements.
If you believe that you were a victim of GoFundMe fraud, you must review the platform's Terms of Service so you can see if they've actually violated any of the policies in it.
Keep in mind that some activities may seem suspicious to you, but GoFundMe doesn't actually consider them fraudulent. Examples of such cases are also outlined on the platform's website.
2. Gather your information
Once you've reviewed the Terms of Service and you're sure that you have a case, you need to start gathering your information. This includes anything that will help support your claim. This might be things like screenshots, chat logs, or emails.
You can also go beyond the campaign page on the GoFundMe website itself. If the person who created the campaign has a social media presence, see if you can find any information there that might help your case.
3. Submit a report to GoFundMe
Once you have all of your information gathered, you can submit a report to GoFundMe. You can do this by filling out either the donor claim form, the beneficiary claim form, or the report a fundraiser form on the website.
In general, these forms will ask you to provide:
Your name, email address, and phone number
The name of the campaign organizer and the URL to the fundraiser
A description of what happened
Any relevant links, screenshots, or photos
GoFundMe will then review your report and take appropriate action. This might include removing the campaign, refunding donations, or contacting law enforcement.
Reporting to law enforcement
If you want to take legal action against the person who scammed you, you need to report it to the authorities as well.
1. File a police report
Start by filing a police report in the jurisdiction where the crime took place. You can do this at your local police station.
When you file the report, be sure to include as much information as possible. This includes the name of the campaign, the URL, how much money was donated, and any other relevant information. The more information you can give them, the better.
2. Work with the investigator
After you file the report, an investigator will most likely be assigned to your case. They'll then reach out to GoFundMe and request information about the campaign.
GoFundMe will cooperate with law enforcement and provide them with any relevant information. This might include the name, email address, and physical address of the campaign organizer.
Keep in mind that it can take some time for the authorities to complete the investigation. But, if you have evidence that a crime was committed, it's important to report it so the person responsible can be held accountable.
3. Report the fraud to other relevant government agencies or offices
You can also report GoFundMe fraud to the Federal Trade Commission (FTC). The FTC is a government agency that protects consumers from fraudulent and deceptive business practices.
To file a complaint with the FTC, you can either do it online or call their hotline at 1-877-FTC-HELP. When you file the complaint, be sure to include as much information as possible.
The FTC will then investigate your complaint and take appropriate action. This might include taking legal action against the person who scammed you or filing a suit against GoFundMe.
In some cases, the FTC might also issue refunds to people who were scammed. But, this is usually only done if there are a large number of complaints about a specific campaign.
Depending on your case, you may also approach the Federal Bureau of Investigation's (FBI) Internet Crime Complaint Center, the US Department of Justice's National Center for Disaster Fraud, or the office of your state's attorney general to work with them on resolving issues of fraud.
How do you spot fraudulent GoFundMe campaigns?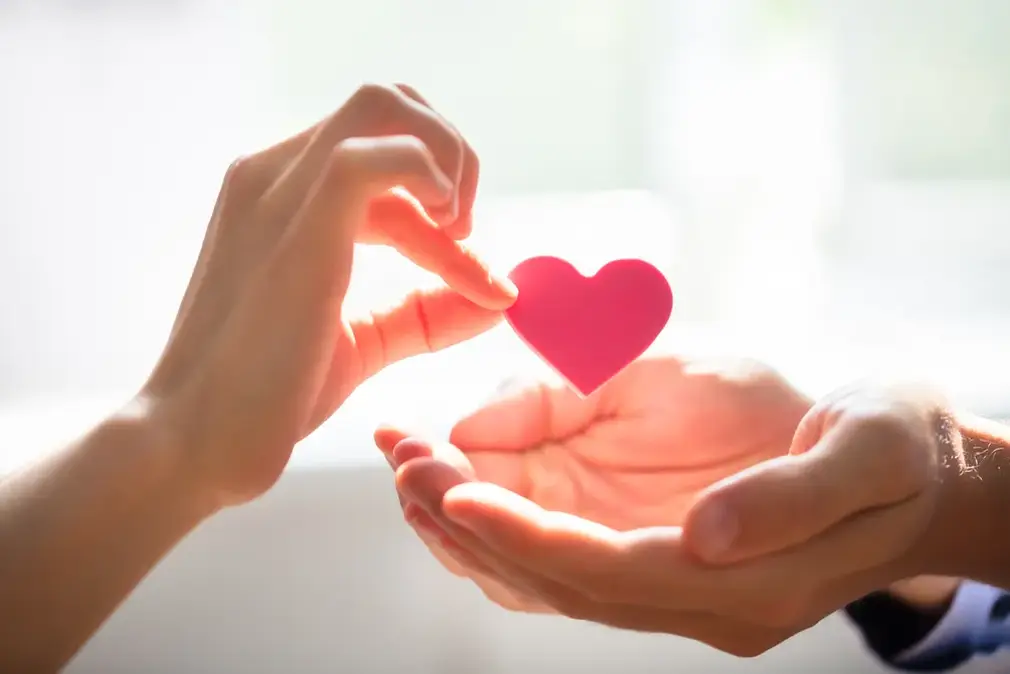 The key to avoiding scams is being informed about them. There are a few key things you can do to spot a fraudulent GoFundMe campaign.
1. Take a close look at the campaign organizer's profile page
Start by checking for a blue checkmark next to the campaign organizer's name that indicates that GoFundMe has verified their account.
This means that the organizer has undergone GoFundMe's verification process which includes verifying their identity and connecting their campaign to a Facebook profile. If the organizer isn't verified, that doesn't necessarily mean the campaign is fraudulent, but it's something to be aware of.
Alternatively, you can also review the information on the organizer's profile page. If there's little information about the organizer or the campaign itself, it may be cause for concern.
2. Read through the campaign description
See if it contains any red flags. For example, if the campaign description is vague or contains grammatical errors, that could be a sign that the campaign is not legitimate.
Be wary also of campaigns that make unrealistic promises or claims. Be suspicious as well of those that are asking for a lot of money without providing much information about how they'll use it.
A campaign that promises to cure cancer with a new miracle drug, for example, is likely to be fraudulent.
3. Check if the campaign has been verified by GoFundMe
Campaigns that GoFundMe has verified have a green checkmark next to them. If the campaign you're looking at doesn't have a green checkmark, be wary.
4. Check if the campaign has been verified by a third party
This verification process is voluntary for the organizers. If they went through the trouble of going through it, however, then it can give you some peace of mind knowing that someone else has vetted the campaign and found it to be legitimate.
Finally, and perhaps most importantly, don't be afraid to contact the campaign organizer directly with any questions or concerns you may have. This is one of the most crucial steps in identifying legitimate fundraising campaigns.
If the organizers are unwilling or unable to provide answers, it could be an indication that the campaign isn't legitimate.
Again, if you spot any of these red flags, it's best to avoid donating to the campaign. There are many legitimate campaigns on GoFundMe, so there's no need to take chances with your hard-earned money.
Which is better: crowdfunding campaigns or traditional charities?
When it comes to charitable giving, there are a variety of options to choose from. Two of the most popular methods are donating to crowdfunding campaigns and traditional charities.
Both are perfectly legal. However, they each have their advantages and disadvantages that are important for you to weigh before you make a decision.
Giving through crowdfunding
The advantages of giving through crowdfunding include:
Advantages
You can see how your money is being used. With crowdfunding, you can usually see exactly how the campaign organizer is spending the money. This transparency can help ensure that your money is going to a good cause.
You can choose which campaigns to give to. With crowdfunding, you can pick and choose which campaigns you want to support. This allows you to make sure that your donation aligns with your personal values.
The disadvantages of giving through crowdfunding include:
Disadvantages
There's no guarantee that the campaign will be successful. When you give to a crowdfunding campaign, there's no guarantee that the campaign will reach its goal. This means that your donation may not go as far as you'd like it to.
Your donation may not be tax-deductible. Unlike traditional charities, crowdfunding campaign donations aren't always tax-deductible. Be sure to check with the campaign organizer before donating to see if it qualifies for a tax deduction.
Giving through charities
The advantages of giving through charities include:
Advantages
Your donation is usually tax-deductible. This can help you save money come tax time.
Your donation will go to a good cause. When you give to a charity, you can be confident that your money is going to a worthy cause. Charities are required to use donations responsibly, so you can be sure that your money is being put to good use.
The disadvantages of giving through charities include:
Disadvantages
Your donation may not be used the way you want it to be. With traditional charities, you may not have much say in how your donation is used. The charity may use your donation for administrative costs or other purposes rather than the specific cause you intended to support.
It can be difficult to track how your donation is being used. With traditional charities, it can be difficult to track how your donation is being used. This lack of transparency can make it hard to ensure that your money is going to a good cause.
The best method of giving depends on your personal preferences. Just make sure you weigh the pros and cons before you decide to donate your hard-earned money.
Conclusion
GoFundMe is a great platform for supporting causes that you truly believe in. However, criminals nowadays have found ways to exploit efforts like these for their own selfish gains.
Knowing the typical characteristics of fraudulent GoFundMe campaigns, and more importantly, understanding what you need to do to stop them from victimizing other people is crucial to making sure that you can use your hard-earned money to support causes that you believe in.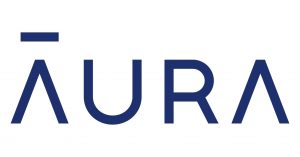 You can support causes without worry when you're protected by Aura! They do all the heavy lifting to make sure you're as safe from identity theft and financial fraud as possible, including:
24/7 monitoring of your social security number, credit cards, bank accounts, transactions, contact details etc.
Helping you recover from any fraud issues with a personal account manager and insurance cover up to $1M.
Protecting your data privacy with a military grade VPN, antivirus software and password manager .
It's better to be safe than sorry, so be proactive about your safety now.