Like everyone in our modern hyper-connected world, you probably spend most of your day on the internet.
You can do everything online. Whether you need to work, study, or relax, there's a digital product to help you accomplish your goal.
But connectivity also has its disadvantages. Skilled cybercriminals can navigate the surface, deep, and dark webs to steal personally identifiable information (PII).
Most people don't have secure cyber hygiene. If you think you've been complacent with your internet usage before, try searching your name online—you'll likely find your full name and home address.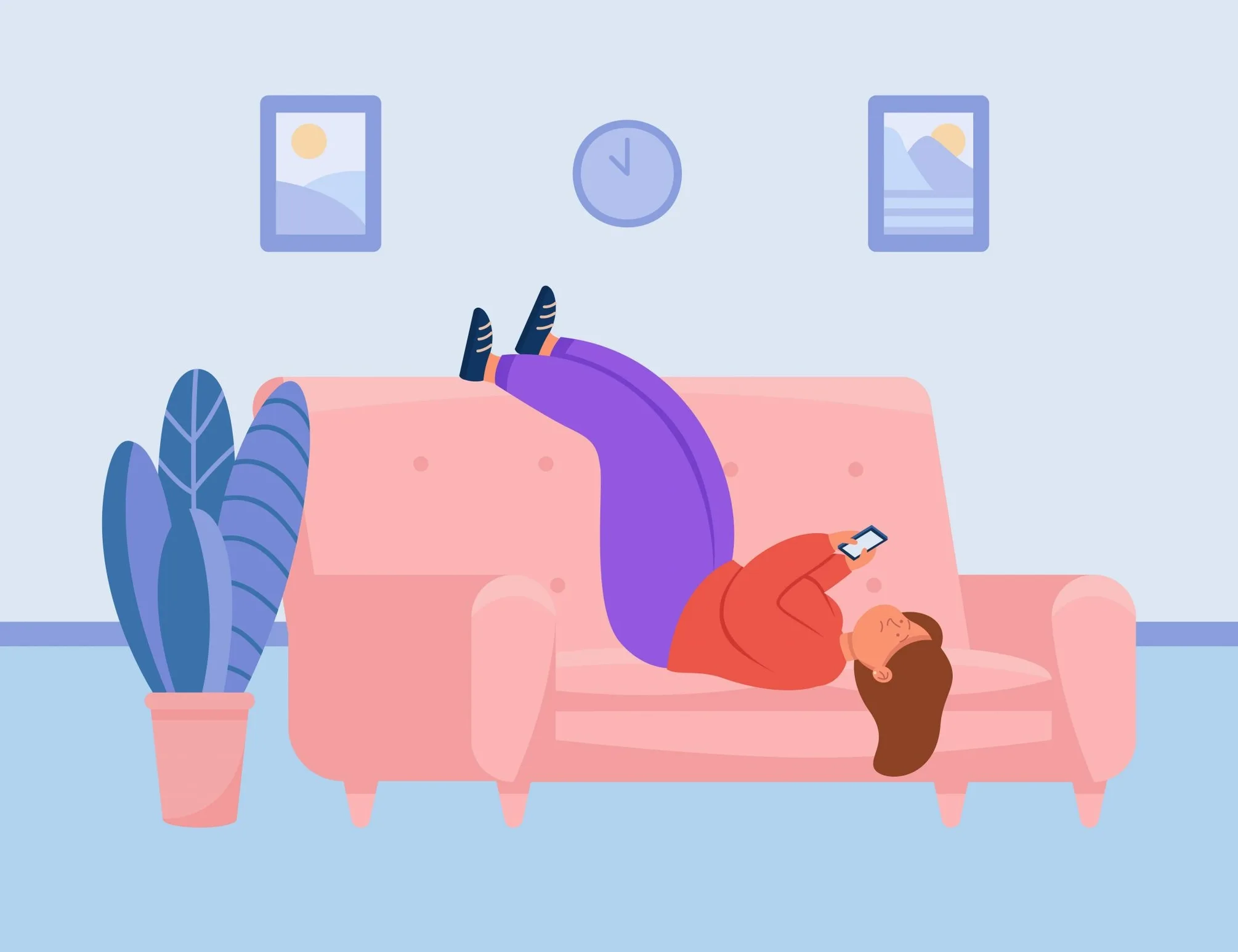 Of course, you can't eliminate your online presence entirely. So, let's start with realistic, achievable goals like learning how to remove your home address from the internet.
Did you know identity theft happens every 10 seconds? The next best thing to removing your presence online is make sure you know exactly what's happening with your data.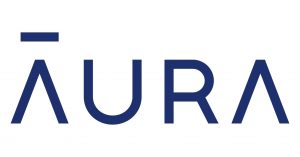 Aura helps eliminate the 'what ifs' and notifies you immediately when suspicious activity is detected involving your SSN, credit cards, bank accounts, personal details and more. They:
Help you recover from identity theft & financial fraud, covering you up to $1M in eligible fees and losses.
Provide you with the security of a failsafe password manager, VPN, antivirus software and more.
Reduce scams and robocalls by contacting brokers to remove your number from their database .
Sign up free today and give yourself peace of mind!
Yes, it's public information. However, criminals can use it to perform various crimes, from stalking to identity theft.
We know it feels distressing that anyone can look up your home address, but don't worry—this guide will help you.
Like you, we find it unsettling to have our PII displayed online. So our team reviewed official digital safety resources and legit experiences on the effective ways to take down all digital traces of your address.
Please read without skipping because we'll tell you the most damaging misconception about personal information removals on Google. Otherwise, your false sense of security will put you at further risk.
Let's dive into how to remove your address from the internet!
A step-by-step guide on how to remove your address from the internet
Contrary to popular belief, you can delete your home address from the internet yourself.
Although online privacy tools can help you do the job faster, you don't necessarily have to subscribe to these services. Just be prepared to scan dozens, if not hundreds, of websites.
Edit your social media profiles
Before anything else, let's start with social media websites. Your online profiles contain several public and private PII, including your location.
You probably even disclosed your full home address when you first made your profile, especially if you weren't aware of digital privacy yet.
Fortunately, these sections are easy to fix. Head over to your profile settings and edit the information you have on your About Me and Biography pages.
Most platforms have a Hide My Address feature. However, we recommend deleting your address altogether, or else it will remain on the site's database.
Also, turn off the location settings on your account. Most social media platforms like Facebook and Instagram automatically pin your location whenever you post a status update.
We think this feature endangers you more than a publicly available address. It lets anyone, even criminals, find your exact location just by going to your profile.
Step 2: Search your name and home address on Google
After clearing your social media profiles, it's time to search the different parts of the surface web. It includes all web pages indexed on search engines (i.e., Google).
To start your search, look up your name and address. Take note of all the search results leading to directories and listings disclosing your personal information.
You can refine your search by using quotation marks. Google will give you results containing exact keyword matches if you use them around your search terms, not variations.
Let's say your name is John Jonathan. Instead of searching your name as it is, type "John Jonathan" in the Google search bar.
Afterward, reach out to the web admins of each website. Most platforms nowadays accommodate removal requests if you ask nicely.
However, expect several to ignore your messages. Unfortunately, you might have to partner with a legal expert just to get these types of webmasters to cooperate.
Step 3: Research the most widely known data broker sites
Now that you've reached out to most indexed websites mentioning your personal information, it's time to move on to the deep web. It consists of web pages that aren't indexed by search engines, like:
Company private databases
Premium website content
Personal emails and chats
Scientific and academic research papers
Medical records
Most parts of the deep web are private. Although you can't access the private company databases, you have control over data broker sites peddling consumer information.
Some widely known platforms include:
BeenVerified
FastPeopleSearch
Intelius
Radaris
Spokeo
USPhoneBook
There are hundreds of similar platforms. To jumpstart your research, we encourage referring to the master list of data broker sites that Consumer Reports made in 2020.
Each website has its reason for gathering contact information. As for data broker sites, they typically help business owners generate leads, skip-trace homeowners, and verify online identities.
The law doesn't prohibit data brokerage. However, you have the right to opt-out of these sites and ask them to remove your PII.
Step 4: Reach out to data broker sites individually
Again, most data broker websites have an Opt-Out page. They should take down your PII after confirming your identity, which ironically requires you to provide even more information.
However, if the webmaster doesn't acknowledge your request, reach out to a legal professional. You can ask them to serve a cease and desist letter.
Of course, we hope the site accepts your removal request right from the get-go so that you won't have to pay for legal services.
Step 5: Monitor the dark web (Optional)
It's finally time to take on the dark web. Unlike the surface and deep webs, you can only access these pages using specialized software programs, which typically erase your digital footprint.
It allows users to surf anonymously. Although anonymity bolsters cybersecurity, many cybercriminals also abuse it to perform illicit activities.
For instance, the dark is notorious for its black market. You might have heard rumors about how you can get anything here, from stolen Netflix passwords to contract killers.
Sadly, these stories are true. If a cybercriminal has your PII, they can sell it on the dark web for other criminals to misuse.
Despite the fact that the dark web serves as a hotbed for online crimes, it's legal. The law prohibits illicit activities, whether online or offline, but you can access the dark web yourself.
However, exploring the dark web has its risks. Considering the criminals lurking in these areas of cyberspace, you'll at least come across several malware and spyware attacks.
To avoid these risks, opt for dark web monitoring services instead. Premium apps like CrowdStrike Falcon x Recon and LifeLock scan the dark web for various PII—including your home address.
You'll get a notification for every web page they spot. They'll also help you take down the information, which you'd find helpful since the dark web consists of anonymous users.
Why your address shows up online
Apart from knowing how to remove your address from the internet, you also need to understand why it shows up in the first place. Otherwise, sites will keep showing your PII.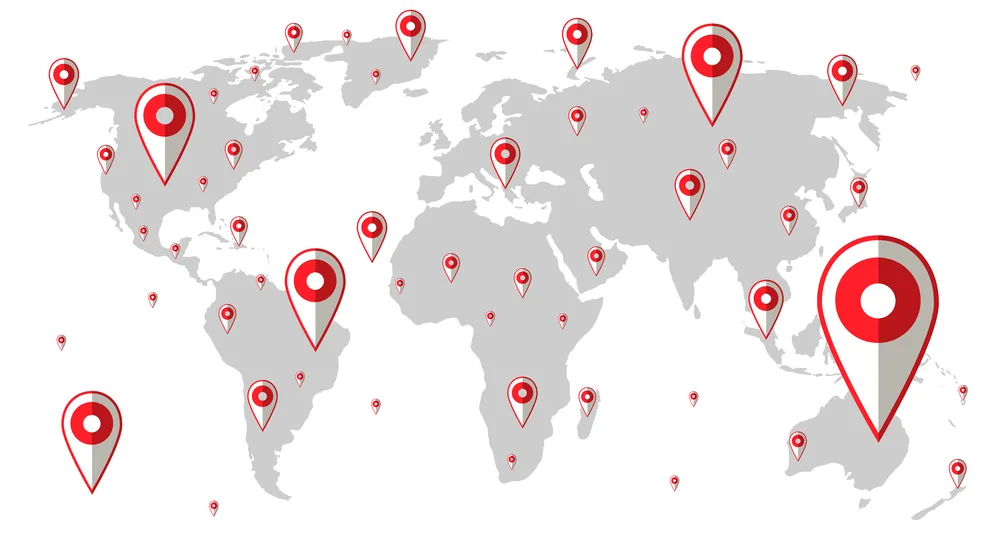 Search engines like Google generally gather this information from the following platforms:
Public Records: Online government records contain the public PII of its state's constituents. As a resident, you have the right to censor your information if you believe criminals can use it against you.
Marketplace Listings: Your old marketplace listings likely contain your home address and contact number. Most eCommerce platforms leave posts live indefinitely, so make sure you take yours down after transactions.
Social Media Platforms: Again, edit the personal information you disclose on social media. Even if your friends and followers don't see private PII, websites can store them in their databases.
Data Broker Sites: They use web crawlers to gather personal information from various sites. Unfortunately, you can't escape them. However, the law requires data broker sites to accommodate formal PII removal requests.
Business Profiles: Check your business websites. Your profile on Google My Business, Facebook Marketplace, or any similar platform might be showing your home address without you knowing.
Unless you always use a VPN, you likely leave public PII in your digital footprints.
Want a military grade VPN to protect your screen time? Good news, it comes included with Aura's digital security & identity protection service!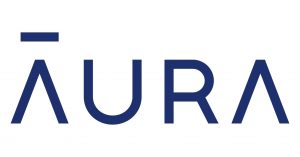 When Aura is protecting your data, you'll:
Be able to browse, shop and do what you love online without fear of your identity being stolen.
Know immediately when your data is part of a breach, or when your credit cards have fraudulent activity and more.
Take action to reclaim your identity and finances without fear or confusion when your dedicated security expert guides you forward .
As an all-in-one security service, we've found Aura to be unbeatable.
Risks of online public records
Government agencies post various public records online for transparency and accountability. Unfortunately, the practice also has several risks.
Identity thieves will have more access to public and private PII
People would disclose less personal information
Only well-off, educated individuals can utilize government resources
Shaming and discrimination from unpleasant public information
The Privacy Rights Clearinghouse (PRC) made an in-depth analysis of the advantages and disadvantages of public records.
Getting Google to delete your address
Try searching your name online. You'll likely spot random pieces of information about you, such as your school, hometown, relationship status, career history, and home address, among other public PII.
Google stands as the most sophisticated, widely used search engine today. It gathers information from millions to billions of different indexed web pages on the surface web.
Of course, there are things you'd want to show off to the world (i,e., blogs, viral posts, videos, work achievements). However, you also might prefer to keep some information off of Google.
Fortunately, Google accepts requests to remove search results exposing personal information that criminals can use for fraud, identity theft, or harassment. Some content that might qualify for removals includes your:
Personal contact info (home address, phone number)
Signed documents
Login credentials
Bank account and credit card numbers
Non-consensual explicit images or fake pornography
You can check out Google Search Help resources for the full list of personal information that Google might remove.
Warning:
Once Google approves your removal request, the reported links will no longer appear on Google Search. However, they'll still exist on the internet. To take down the web pages themselves, you must coordinate with their respective web admins.
Tools to secure your online identity
If you think you might have been complacent about sharing your information online several years back and you can't trace your steps back, you can ease your worries by increasing your online security instead. This way, you can prevent someone who tries to use your personal information in fraudulent activities.
To maximize your digital security, use the following tools and services:
1Password: If you need a straightforward, functional password manager, try 1Password. It lets you store and secure multiple login credentials under a single master password, although you can categorize them into different vaults. The cheapest plan starts at $2.99 a month.

Aura: Very few options compare to Aura when it comes to credit monitoring and identity theft protection. It scans credit reports, criminal records, court orders, and dark web listings for unauthorized mentions of your private and restricted PII. The cheapest plan starts at $12 per month and comes with $1 million worth of identity theft insurance.
NordVPN: Browse the internet anonymously with NordVPN. It redirects your IP address through an encrypted proxy server, thus minimizing your online presence. The cheapest plan costs $3.29.
Feel free to explore other password managers, identity theft monitoring apps, and VPN service providers.
Minimizing the risk of identity theft online
Overall, prevention is better than cure when it comes to identity fraud. Remember: exposing public information like your home address can still lead to identity theft, especially if crooks know your private and restricted PII.
You should regulate your online information. We understand that you can't erase your digital footprint altogether, but at least minimize it.
You can start with small changes like editing the About Me sections of your social media accounts. You don't need to share your relationship status, relatives, and hometown.
And once you're ready to browse more privately, consider investing in tools like VPNs, identity theft monitoring services, and password managers. By this point, you'd have a more secure online presence than millions of netizens.