Worried about your safety and security when using a VPN?
People are increasingly using VPNs to protect their privacy and security, but it can be hard to tell the good ones from the bad ones.
A lot of scams out there can compromise your data, especially if you do a lot of your activities online. If you're not careful, you could end up losing your personal information or even getting scammed by a fake VPN.
But don't worry – we have some tips for how to protect yourself against these scams.
We've put together a list of the 9 most common VPN scams to watch out for. We've done the research so we can walk you through how they work and how to avoid them. We've also gathered tips from experts on how to stay safe.
Keep on reading because we'll reveal how you can spot a $5 million scam in minutes, according to an expert!
We want to help you protect yourself from these scams and stay safe online. With our tips, you can rest easy knowing that your information is protected when you connect to a VPN.
The worst VPN scams to avoid
You might be asking: Can VPN be a scam? Unfortunately, the answer is yes.
Many scammers out there are looking to take advantage of people who want to protect their online privacy and security.
These scammers will set up fake VPNs and sell them to unsuspecting people. The alarming thing is that they're getting more and more sophisticated.
You might think that you're being careful by using a VPN, but if you're not aware of the scams out there, you could still get taken advantage of.
In the United States, 60% of internet users reportedly use VPN. However, 57% of the respondents also said they experienced a cyber attack despite using a VPN.
One of the reasons for this could be that people are still falling for VPN scams. Even if you're using a VPN, if the provider itself is a scam, your data is still at risk.
Here are 9 of the most common VPN scams to watch out for:
1. Free trial VPN scam
What to look out for: Free trial offer but in exchange, you have to input your payment information.
One of the most effective ways to attract subscribers is to offer a free trial. Anybody would want to try a free service before committing to it, right? Unfortunately, some VPN providers use this as an opportunity to scam people.
Many VPN apps will try to lure you with free trial offers so that you input your credit card details before you realize it's a scam. Some VPNs will even sign you up for a free trial without your knowledge.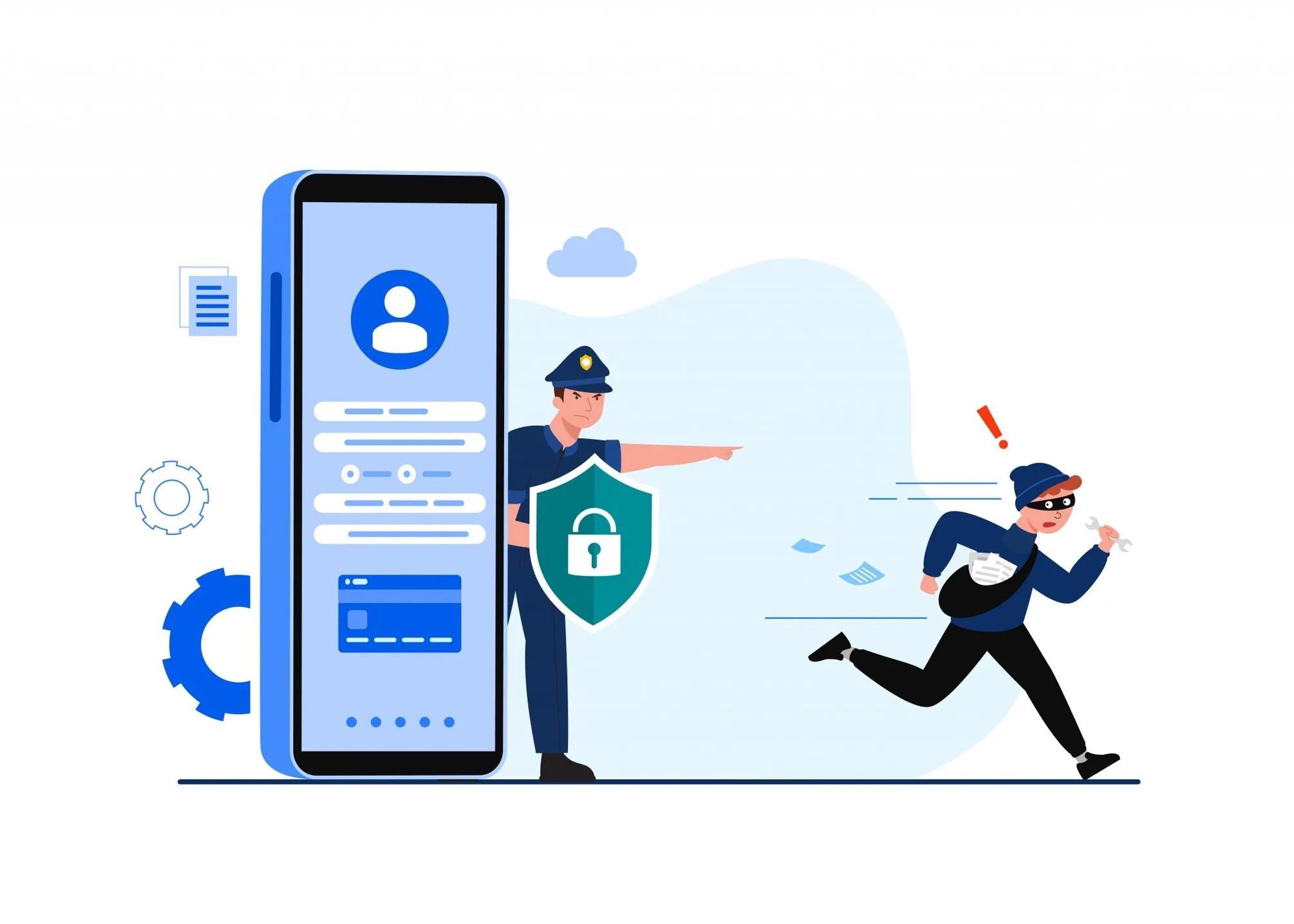 They might say that you won't be charged until the end of the trial period, but that's not always the case. There are VPN scams that will take your money from Day 1.
Some companies might start charging you after the free trial period is over, but you'll find that it's impossible to cancel the subscription.
Before you can cancel your subscription, you'll have to go through a long and complicated process. And even then, you might not be able to get your money back.
2. Free forever VPN scam
What to look out for: The promise of not paying for anything for the lifetime of the service. 
A "free forever" VPN sounds too good to be true, and that's because it usually is. In this scam, a VPN service will offer a free VPN service that will entice people to sign up.
Some free VPNs will even offer incredible features like access to hundreds of servers or unlimited data. These are features that you usually have to pay for with other VPNs.
But here's the thing: nothing is truly free. So how do these "free" services make money?
Well, some of them are actually data-harvesting schemes. These types of scams are designed to get your personal information so they can sell it to third parties.
Always remember that every service is a business. VPN providers need to make money to be sustainable. They need to recover their costs somehow and most of them do this by selling your data.
Even if you're not paying for the service, your data still has value. And if a VPN is selling your data, they're not really giving you a free service.
3. Bogus VPN scam
What to look out for: The VPN doesn't work as promised or it's simply a fake app. 
At first glance, bogus VPN providers look like the real deal. They might have a similar website, app interface, and they might even offer the same features as legitimate VPNs.
When you're in a hurry or you're not familiar with VPNs, it's easy to mistake a bogus VPN service for the real thing. You might download the VPN app because you like what the screenshots look like or they're free to use.
But after downloading and using the app, you'll notice that something's not quite right. The fake app might not work at all or it might only work for a short period before it stops working.
These fake VPN apps are usually created by cybercriminals to infect your device with malware.
So not only will you not be able to protect your data, but you'll also be at risk of having your personal information stolen.
4. 5-star reviews VPN scam
What to look out for: An unknown app with mostly 5-star reviews
When you're looking for a new VPN, one of the first things you probably check is the app's rating. A high rating usually indicates that the app is good and people are satisfied with it.
But sometimes, these ratings can be faked. Some VPN providers will create fake accounts to leave 5-star reviews for their apps.
In other cases, they might even pay people to leave positive reviews. These 5-star reviews can be convincing, but don't be fooled.
In many cases, the 5-star reviews are left by people who have never even used the app. So always be skeptical of an app with mostly 5-star reviews, especially if it's an unknown VPN provider.
5. Adware VPN scam
What to look out for: The VPN app is displaying too many ads or it's injecting ads into websites. 
In-app advertising is a common way for app developers to make money. If you download a free app, expect that there will be ads.
But some VPN providers take it too far. They'll display too many ads or they'll inject ads into the websites you're visiting. This can be extremely annoying and it's a huge turn-off for users.
What's worse, these types of ads can be malicious. Some of them might contain malware and might even be tracking your data.
Remember that the reason you're using a VPN in the first place is to protect data. If a VPN app (or any app for that matter) is displaying too many ads to the point of interfering with your online experience, it's a red flag.
6. Data mining VPN scam
What to look out for: The VPN is asking for too much personal information on sign-up. 
Does a VPN app steal your information? If you're unlucky and you sign-up for a data mining VPN, then yes, it's possible.
These types of scams are designed to collect as much personal information from you as possible.
How does this happen?
Signing up for a VPN service should not be complicated. It should be an easy process where you create an account with a valid email address.
If you're paying for a service, you'll need to provide your payment information. Some companies will take the extra step to verify that the information is valid by sending an email to the email address you provided.
These are all pretty standard procedures. But some VPN providers will ask for too much information. They might require you to provide your full name, home address, and even a verification using your phone number.
In some cases, they might even require you to connect your email or social media accounts in exchange for access to the VPN.
These are warning signs that the VPN provider is not interested in protecting your privacy. Instead, they're more interested in collecting your data.
7. Budget VPN scam
What to look out for: A too-good-to-be-true price for a premium VPN service. 
If you've been warned that free VPNs could be dangerous, you might decide that you're going to pay for a VPN service to be safe.
While looking for the best VPN for Android or iPhone, you come across an unbelievable deal. A super cheap VPN that offers everything you need.
You're thinking, "I'd be stupid not to get this!". But beware, this could be a budget VPN scam.
Budget VPNs are becoming more and more common. They're marketed as a low-cost alternative to the premium VPN providers.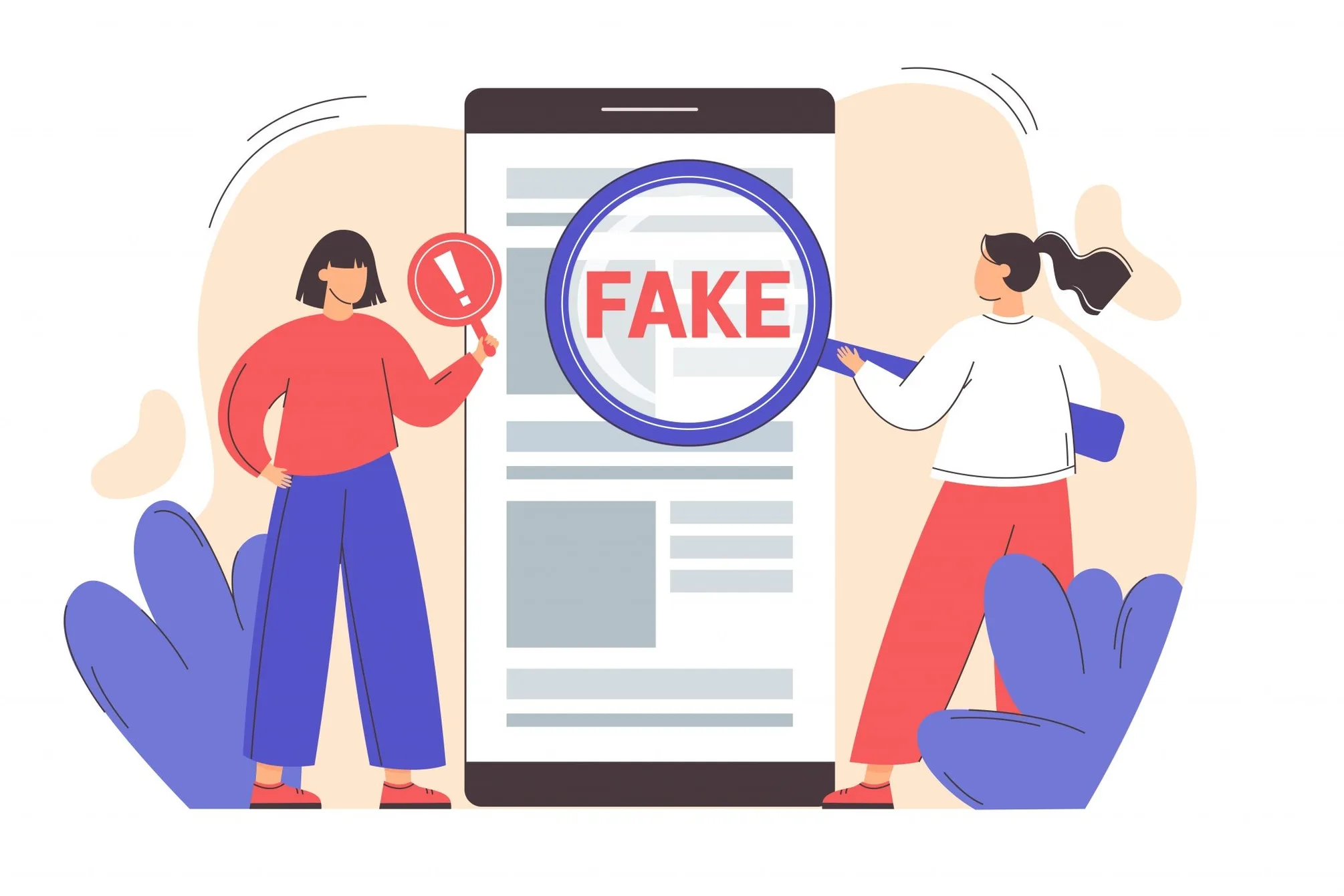 But once you sign up and start using the VPN, you'll find that it's barely functional.
Either the VPN is not working at all or the speed is incredibly slow. Sometimes, the servers are even down.
When you contact customer support, they might not even respond to you. And if they do, they might give you the runaround.
Another variation of this scam is when the VPN you signed up for hides that the promo rate is only valid for a short period.
In this scenario, you'll pay the low rate for only the first few months, then you'll have to pay an inflated price for the rest of the year.
8. Lifetime Subscription VPN Scam
What to look out for: The provider will ask you to pay one flat fee in exchange for "lifetime" access to their service. 
This scam is similar to the budget VPN scam but with a twist. In this case, the provider will offer you a "lifetime" subscription for a one-time payment.
This fee is often a bit more pricey but because it's a lifetime subscription, it still seems cheaper than other premium providers.
You'll get tempted to pay for the fee especially if you don't like recurring payments.
So what's fishy about these lifetime subscription deals?
A lot of times, new app developers use this as a marketing tool to attract users. They'll offer a lifetime subscription at a low price to get people to sign up.
But then, once they have enough users, they'll either raise the price or discontinue the service altogether.
And because it's a lifetime subscription, you can't cancel or get a refund. You've already paid for something that might stop working or worse, might disappear with no warning.
9. High-End VPN Scam
What to look out for: A very expensive price that's not backed by features or reputation.
If there's a budget VPN scam, there's also the opposite: a high-end VPN scam.
In this case, a VPN provider will try to lure you in with an expensive service. They might say that their premium service is the best on the market and offer a long list of features.
They'll also promise things like 24/7 customer support and a money-back guarantee. Some might get attracted by guarantees of fast speed and privacy.
The target of these types of VPN scams are users who have had a terrible experience with a free VPN or a budget VPN. They're willing to pay more for a premium service.
But what these scammers do is they overhype their service and inflate the price. The features they promise are either not available or not as good as they claim.
The customer support is either non-existent or unhelpful. You might also find that the speed is incredibly slow.
This kind of scam is very difficult to spot immediately. Oftentimes, the VPN's website, app interface, and sign-up process will look very professional.
It's only when you start using the VPN that you'll realize that it's not as good as they say it is.
One example of this high-end VPN scam was exposed by app critic Kosta Eleftheriou. In one of his tweets, Eleftheriou showed red flags in a top-grossing VPN app called Xgate VPN.
The app charges $12 a week for its premium service or $624 a year! Compared to the top VPN providers that charge an average of $3 to $10 a month, this figure is definitely inflated.
The unfortunate thing is that many people fell for the scam. It became a top-grossing app on the App Store and believe it or not, it had estimated revenue of $1.4 million from October 2020 to April 2021 – giving it a run rate of $5 million a year!
How to avoid VPN scams and VPN scam apps to avoid
Now that we've discussed some of the common VPN scams, it's time to learn how to avoid them.
How do you spot the signs of a VPN scam? How do you avoid falling victim to a $5 million a year VPN scam in just minutes?
Carefully read reviews
In his tweet exposing Xgate VPN, Eleftheriou showed the inconsistencies in the app's reviews.
He noted that many of the 5-star reviews appeared on the same day the app became available.
Some reviews had 4 or 5-star ratings but when you read them, they were negative. The names of the reviewers also sounded like they were computer-generated.
Publishing fake reviews is a tactic that many scammers use to make their app or service look more popular and reputable than it actually is.
So the first step in avoiding a VPN scam is to carefully read reviews. Don't just focus on the positive reviews but take time to check what the negative comments are.
Taking a few minutes to read through reviews can save you from being scammed by VPN apps!
If the VPN app does not have any negative reviews at all, that could also be a red flag. No product or service can have only positive reviews.
Check for promises that sound too good to be true
When you're looking for a VPN provider, take note of any promises that sound too good to be true. Unbelievable price, unlimited data, and free service for life are all red flags that you should watch out for.
Any decent VPN provider will be upfront about their service and what they can offer. They won't try to lure you in with empty promises that are not sustainable for any business.
Research the company or app developer
When you come across a new VPN app or service, especially a free VPN, take time to research it. Don't just rely on the reviews on the Apple App Store or Google Play Store.
You should check out the company's website. A reputable VPN provider will have a professional-looking website with clear information about their features, plans, and prices. The company's contact information should also be easy to find.
The website should also have a working customer support chat or email. Take note of how responsive they are in answering your inquiry.
If you're planning to pay for a VPN service, it's worth going the extra step. Read tech magazines, blogs, Reddit, and other online forums to see if there are any complaints or red flags about the app or service.
If the company behind the app is non-existent, then you should avoid putting your money into it.
Compare prices and features
When you're looking for a VPN provider, compare the prices and features of at least 3 different providers. This will give you an idea of what's a reasonable price for the service you're looking for.
You should also check if the features they're promising are available and working. Many VPN providers will offer a free trial so you can test out the app and see if it meets your needs.
Again, be mindful before signing up for free trials. You don't want to accidentally sign up for a paid subscription you can't get rid of when all you wanted was to try out the app.
Read the terms of service and privacy policy
Before you sign up for any VPN service, make sure that you've read and understood the terms of service and privacy policy.
You should know what data the app will collect, how it will be used, and who will have access to it. The privacy policy should also be clear about what happens to your data when you cancel the service.
Conclusion: Safeguard your data with the right VPN
There's no doubt that a VPN can offer many benefits, from online privacy to unblocking geo-restricted content. But as with any technology, there are also risks involved.
Fortunately, by being aware of the most common VPN scams and taking some precautions, you can safeguard your data and avoid becoming a victim.