How many hours do you spend on the internet? If you do various activities online, chances are you've shared a lot of information too, whether on social media or through emails and other platforms.
However, did you realize that your information may not be safe online?
You might have heard of horror stories of people who had their information compromised and experienced identity theft. It can happen to anyone.
So if you think you've been complacent about how you share and handle your personal information over the internet, and you want to feel less worried and ensure your privacy now, this article's for you.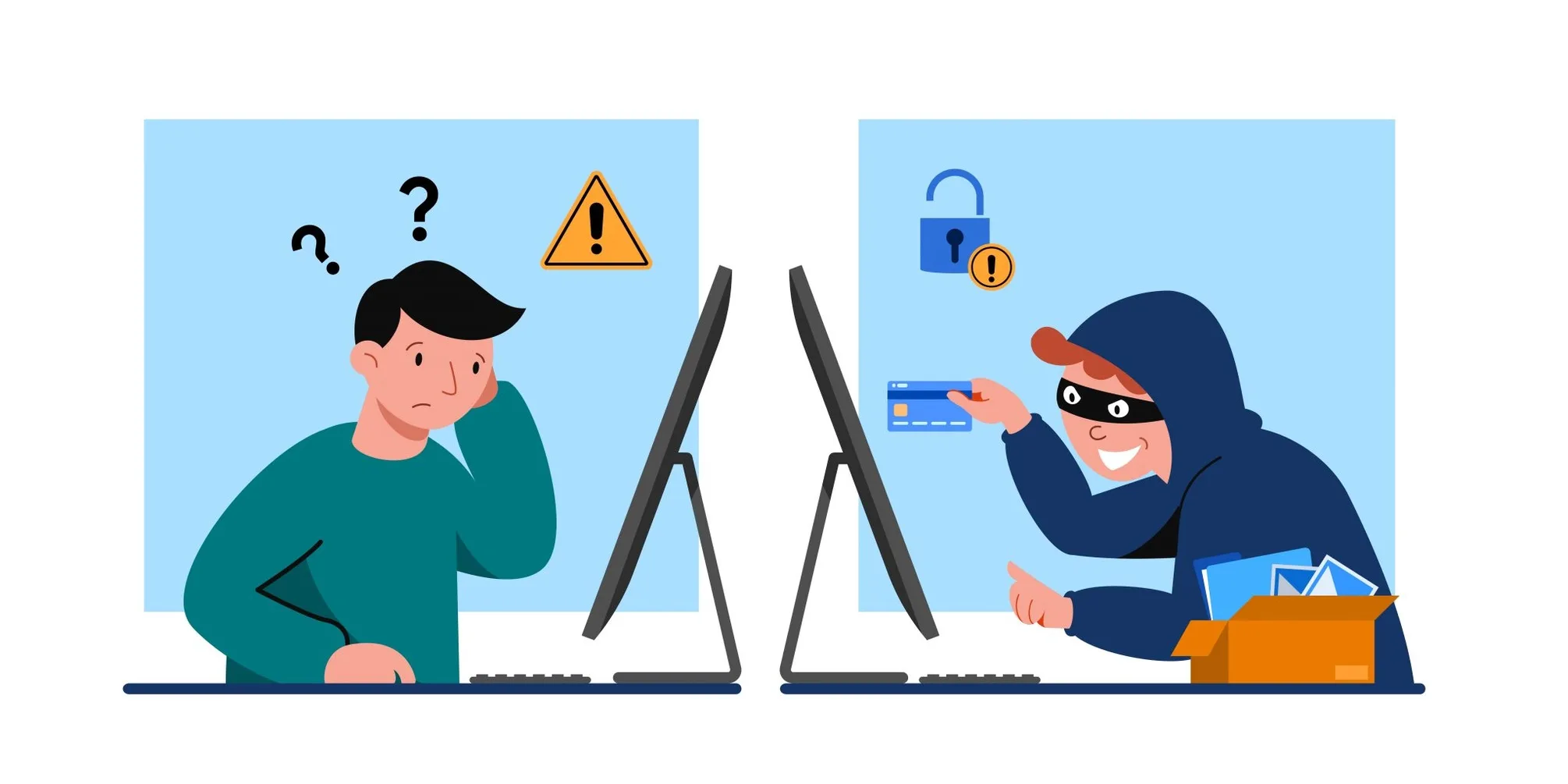 The internet can be a dangerous place, but there are certain measures to protect your privacy.
We've done deep research into this topic, searched the web for reputable sources on internet safety, and asked security experts for tips to keep yourself safe online.
Don't skip any crucial methods and compromise your online privacy. Any personal information that could fall into the wrong hands could lead to serious consequences like scams and fraud.
So read until the end and learn the best tip that could keep your privacy safe 99% of the time.
19 ways to protect your online privacy
We compiled practical tips on keeping your privacy safe from prying eyes.
1. Use strong and different passwords
Laura Helke, the founder of Women Resources e-information (WREI), says that using strong passwords is one way to protect your privacy on the internet.
They should be at least 12 characters with:
Upper and lower case letters
Numbers
Symbols
They can help ensure digital security because hackers will have difficulty accessing your accounts.
Avoid incorporating birthdates, anniversaries, and plate numbers into your passwords because this can make your online information vulnerable.
You can also enable two-factor authentication. Every time you log in, the website or app will send a code or link to your phone or email. This allows you to monitor if someone's trying to sign in on your devices.
2. Limit sharing of personal information online
Sharing about ourselves on social media can be fun and satisfying for various reasons. Unfortunately, sharing everything on social media can compromise your online security.
It's important not to share your address, phone number, current location, birthday, and other personal details because scammers can use this to commit identity theft.
Facebook even deleted 1.6 billion fake accounts just in the first quarter of 2022. That number may seem a lot, but it's less than the 1.7 billion dummy accounts recorded in 2021.
The statistics show that creating a fake account is fairly easy, so we recommend sharing only necessary information.
3. Check social media privacy settings
Aside from restricting the data you post online, there are other tips on how you can protect your information when using social media.
Most social networking sites set your default privacy settings as "Public." It means anyone can see the pictures, posts, and tweets you share. However, it can compromise your data because fraudsters can see everything you post online.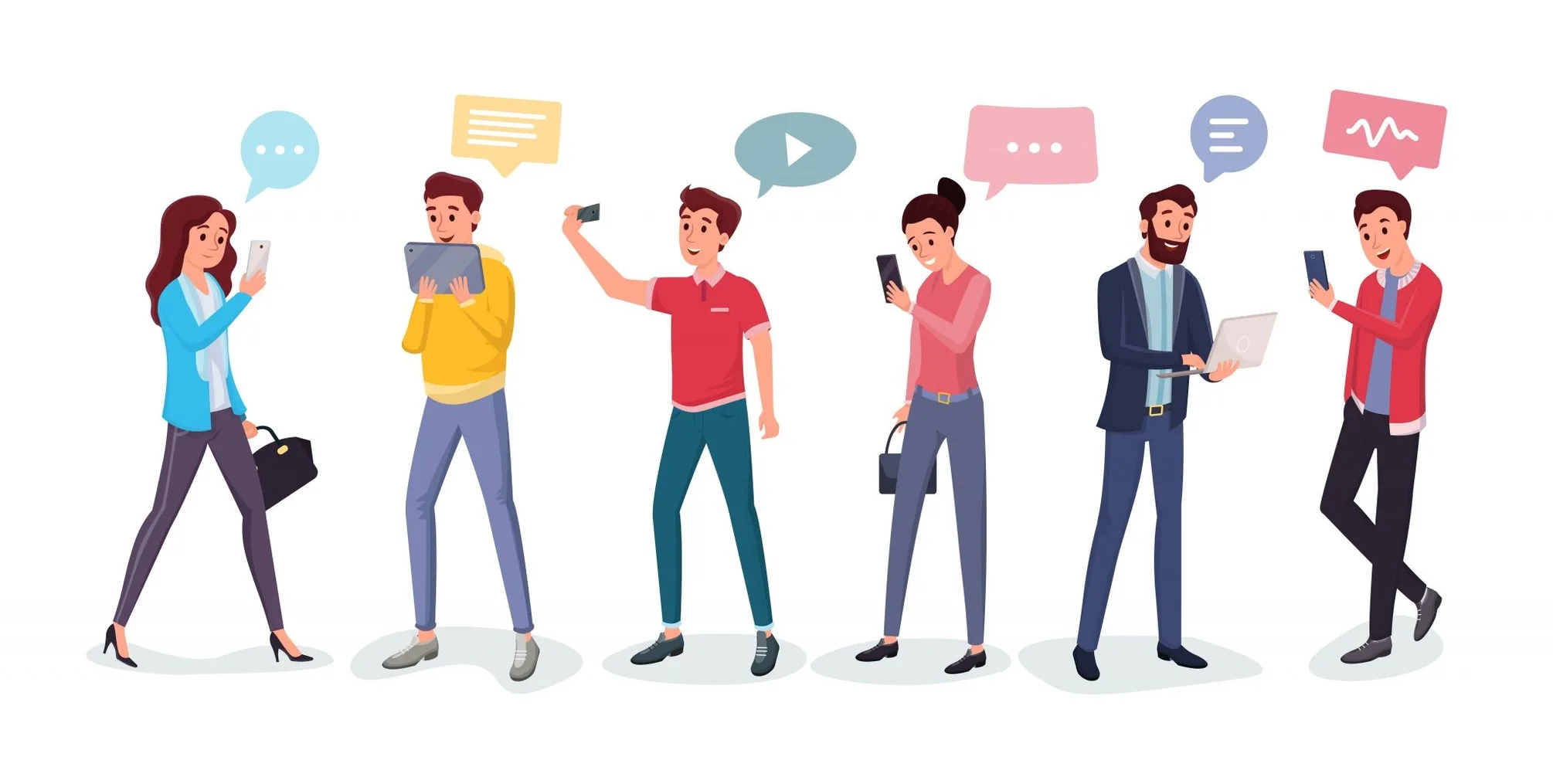 They can access your past and current locations and home address, allowing them to create a profile under your name or get essential information to hack your account.
So how can you manage your privacy on social media?
After creating your account, set your privacy settings to "Private" or "Friends only."
4. Unfriend people you don't know personally
In the early days of Facebook, people were eager to accept friend requests, even from strangers. But now's the time to review your friend list and unfriend those you don't know personally.
When you post something on Facebook, all of your friends can see it unless you customize your privacy settings. As a result, even a stranger can know your mother's name, current location, or favorite book.
What if one of the security questions in retrieving any of your accounts was about your favorite book or your mom's maiden name?
There's a higher chance that hackers can access your online accounts if you let a stranger see your social media posts.
5. Revoke unnecessary access to third-party apps
Have you ever played a Facebook game, and it asked for your permission to access your profile?
If yes, we recommend revoking these third-party app connections. Here's how to do it:
Click "Settings & privacy," then tap "Settings."
Select "Apps and Websites."
Go to "Apps, websites, and games" under Preferences, then tap "Turn off."
You can also unlink third-party apps from your Google account:
Go to a Google app, such as Google Home, Google Assistant, or YouTube.
Under Settings, choose Connected accounts, Linked accounts, or Apps.
Click the third-party account you want to unlink.
Tap "Remove" or "Unlink."
6. Update your mobile gadgets, PC, and laptop
You can secure your device data by keeping your operating system (OS) up to date. You may think it's alright for your devices to run on outdated OS versions, but it may compromise your data.
These updates include security upgrades that prevent unauthorized persons from accessing your information.
Every day, hackers devise new plans to compromise your online privacy. That's why these software companies release updated versions of their products.
Once you see prompts asking you to update your gadgets, computer, or laptop, click it immediately. This way, you can do your part in securing your devices.
7. Lock your mobile devices
Like your cabinets and home safe, you also need to lock your mobile devices to safeguard your information in case you lose your gadgets.
This way, you can remotely sign out of your accounts while the hacker thinks of ways to unlock your device. If your phone has no lock, identity thieves can access your emails, inbox, and social media accounts through your lost gadget.
Fortunately, there are several ways to lock your smartphone, laptop, and tablet. You can use a pattern, set a numerical password, use a fingerprint lock, or a face recognition lock.
8. Use incognito mode when browsing
You can also maintain online privacy and security by browsing privately in incognito mode.
When you search the web in this mode, your browser will not store any browsing history, site data, and cookies. Also, the details you entered in the forms will not be saved on your device.
We recommend shopping in incognito mode to ensure your browser will not keep your browsing details.
However, your internet service provider (ISP) can still access your browsing activity, so it's also important to install a VPN, which we will discuss later.
9. Avoid clicking pop-ups or virus warnings
Have you seen pop-ups claiming that you won the latest phone or laptop? Sometimes, they also say that viruses have attacked your device.
If you received these pop-ups, don't click them because you'll be redirected to a suspicious page. Scammers may also ask for your name, address, phone number, and other details so you can claim the so-called prize.
However, it's a scam to trick you into entering your information. The malicious page may also include a download link containing spyware or malware.
Generally, you can disable these notifications by turning off the "Permissions" or "Notifications."
10. Never open suspicious links and attachments
You should avoid opening malicious and unexpected attachments from strangers. We compiled the signs of suspicious attachments:
Unsolicited email
Several recipients
Vague subject line
Poor spelling or grammar
Most emails also show a sense of urgency. For example, they require recipients to open the file within 24 hours.
These files may execute malware, spyware, adware, and virus to damage or steal your data.
But if you received this kind of attachment from someone pretending to be affiliated with a reputable business, you can contact the company to report the incident. We also recommend blocking the sender.
11. Clean up your spam folder
It's better to unsubscribe from unwanted newsletters to strengthen your online security. Hackers send emails, often disguised as an email campaign from a known company, to trick you into giving your bank details.
These messages also contain attachments that we discussed in the prior section. It's best to delete these emails to protect yourself from malware, ransomware, or phishing.
Here's how to clean your spam folder:
Go to your mail inbox, then click "Spam" from the categories.
Select all messages, then tap "Delete" or the trash can icon.
Go to "Trash" to delete the spam emails permanently.
12. Use different email addresses for work and personal matters
Did you know it's bad practice to use your work email for personal matters? Here's why:
Since your work email is posted on your company's website, it's easier for fraudsters to send you malicious attachments.
You can receive more phishing emails and malware because anyone can discover your work email address.
It's challenging to spot dangerous messages from strangers because you can get hundreds of messages daily in your work email address.
It's best if you have a separate email address for personal use. This way, you can monitor and review the messages you receive.
13. Always use HTTPS website
What should you know about website privacy?
When making transactions involving your bank details or confidential information, ensure that the URL in your address bar starts with HTTPS.
But first, what is HTTPS? It stands for Hypertext Transfer Protocol Secure, an internet communication protocol that protects data between your device and the website.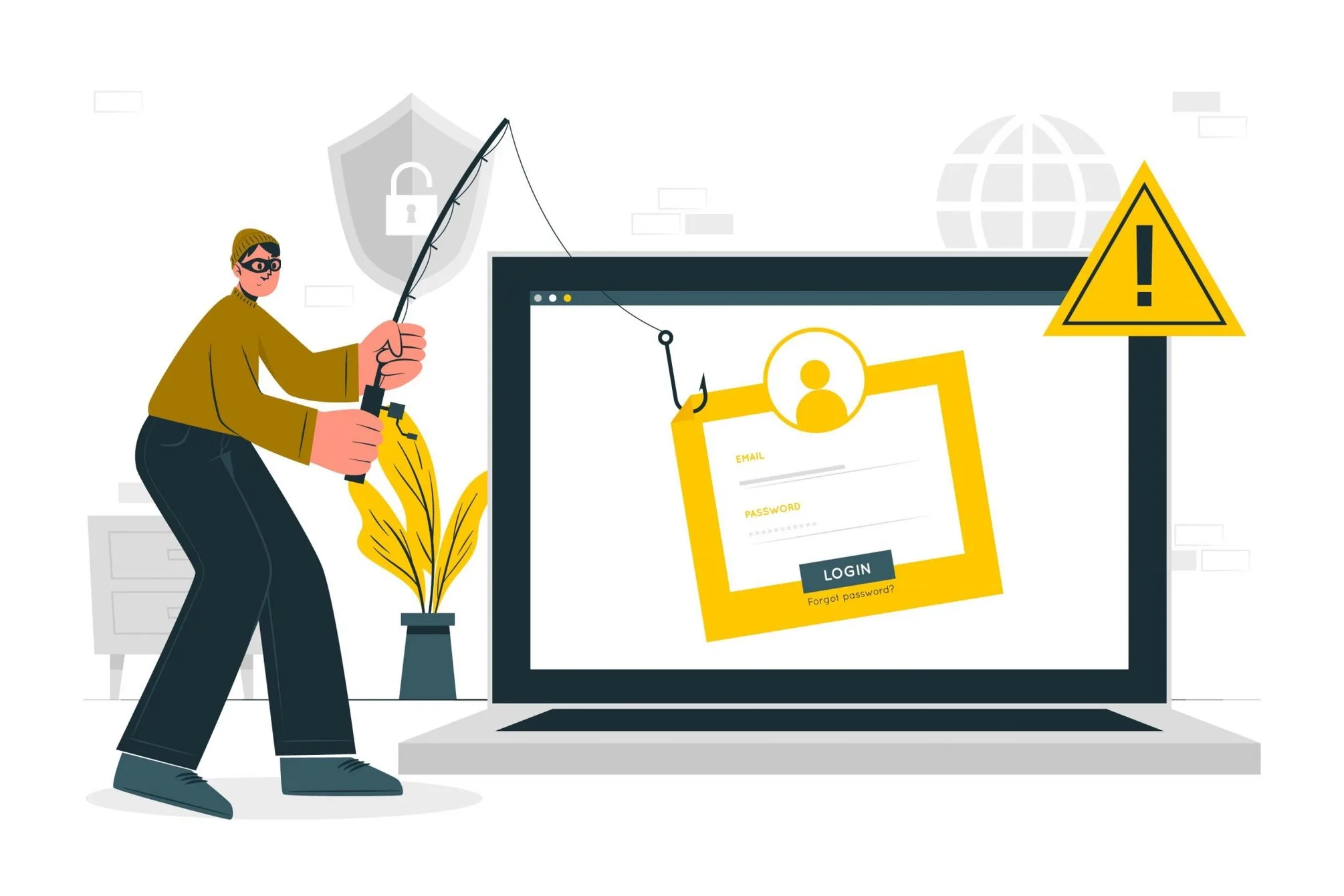 It's more secure than HTTP because it encrypts your transactions using the Secure Sockets Layer (SSL). Avoid visiting sites with HTTP because it can compromise your data. HTTP lacks the encryption needed to conceal your information.
Imagine this scenario if you shop at an HTTP website: hackers can access your credit card details due to the absence of a security layer. As a result, they can make unauthorized purchases using your card.
Also, according to Daivat Dholakia, Vice President of Operations for Essenvia, if you're unsure of a website's security, then it's best not to share any personal information on that site.
14. Delete browser cookies
Your web browser stores cookies usually containing your username and password from a certain site. They promise to improve your browsing experience, but they also pose a security threat.
Hackers can hijack cookies and access your browser sessions. If this incident happens, they can steal personal information, such as name, email address, and phone number.
And when fraudsters know your phone number, they can get your Social Security Number (SSN), Individual Taxpayer Identification Number (ITIN), and credit card details.
You can also install recommended tools for online privacy.
15. Install reliable anti-virus software
Anti-virus software helps prevent, detect, and remove malware from your devices. It can eliminate:
Viruses
Computer worms
Spyware
Botnets
Rootkits and more
It can help prevent identity theft by defending your gadgets from unauthorized access. As we've mentioned earlier, malicious attachments contain spyware that can hack your information.
Anti-virus software warns you when it detects viruses in your system. You can also set it up to automatically remove dangerous files from your device.
So what should be included in your paid antivirus software?
The software should have a real-time scanning feature to inspect everything you download on your device.
It should recognize polymorphous attacks or malware that evolve and alter properties to avoid detection.
The provider must update the software regularly because hackers constantly develop ways to compromise your data.
It should offer a backup feature to ensure the safety of your documents in case of hacking or accidental deletion.
You can try the following anti-virus software:
16. Download an ad blocker
An ad blocker removes your browser's pop-ups, banner ads, and other advertisements. Aside from the convenience it provides, it can also prevent malicious phishing links in some ads.
However, you should be careful in using an ad blocker because some of them may compromise your information.
Make sure that you only install an ad blocker from a reputable company. We also recommend reading their privacy policy before using it.
Some VPN services also block ads:
17. Store login credentials in a password manager
A password manager keeps your login credentials in an encrypted database, so you can have a higher level of defense against identity thieves. You can access your usernames and passcodes using a master password.
The app manager allows you to scan your biometrics to sign in automatically. You don't need to manually type your login credentials.
Here's what to look for in a password manager:
It should have a password generator to help you create long, unique passcodes.
Go for an app that offers cross-platform availability to access your login credentials on all your devices.
It should protect your passwords from third parties. A password manager should offer zero-knowledge encryption, which means you're the only person who can access your credentials.
Look for apps that security researchers have tested. It will ensure the platform's effectiveness in safeguarding your information.
We compiled the top three password managers you can try:
18. Browse using private search engines
We've mentioned earlier that some websites can track your online transactions. But did you know you can use private search engines for privacy protection?
When you use these search engines, websites won't learn about your:
Past and current location
Internet service provider
Network settings
Hardware
It helps prevent identity thieves from stealing your information. But what should you look for in a private browser?
It should maintain your privacy and avoid tracking any data.
The browser must not be affiliated with popular browsers because it may also access your search history.
It must have an easy-to-use interface to compete with popular browsers.
The browser should deliver relevant search results.
You may still see some advertisements, but you may notice that those are private ads and not targeted to you.
These private search engines don't provide your preferences to advertisers. That's why you won't be bombarded with banners of the latest products you searched for.
According to users and security experts, here's the list of the top three private browsers:
19. Use a virtual private network (VPN)
According to Kara Dehoy, the Chief Marketing Officer of Startups Anonymous, installing a VPN is the best tip to keep your privacy safe 99% of the time.
A VPN encrypts the connection between your device and the internet. It reroutes your data, so hackers will have difficulty tracking your online activities. A VPN conceals your IP address to hide activity from your ISP and other prying eyes.
It keeps identity thieves and scammers from seeing your online activities. When you use VPN, they can't access your latest purchase, credit card details, home address, telephone number, and other sensitive data.
Using a VPN is essential, especially when you're connected to a public WiFi.
So what should you look for in a VPN?
Choose a paid VPN because a free one will likely sell your data or show ads while browsing the web.
You must opt for a reputable VPN provider rather than a company with several bad reviews.
Look for a VPN with cross-platform availability, so you can protect all of your devices, including your smartphone, laptop, and TV.
Go for a VPN with a clear privacy policy. If you think it's vague, you may contact them to clarify some security issues.
According to users and experts, here's the list of top three VPNs:
How secure is your information online?
First, what's this online privacy that we're talking about? It pertains to the privacy protection you have while browsing the internet.
Online privacy covers all online transactions, including financial and personally identifiable information (PII). Your PII includes:
Full name
SSN
Email address
Bank account number
But how can these hackers access your PII? Here's an example: when you shop online, the website asks for your full name, credit card details, billing address, and email address. Scammers can hijack the site and steal your information.
It's crucial to protect your online privacy because when criminals discover your PII, they can steal your identity and commit these kinds of fraud:
Loan fraud
Credit card fraud
Unemployment fraud
Criminal identity theft
In Summary
It may seem overwhelming, but there are several ways to protect your privacy on the internet.
You can create strong passwords and keep them in a password manager. It's also helpful to limit sharing of personal information on social media and manage your privacy settings.
But the best tip we discovered is to install a VPN. It conceals almost all of your online identity, including your IP address. A VPN also hides the information you share with different websites, including bank account and credit card details, home address, and phone number.
Concealing these personal details saves you from identity theft and other dangerous incidents.