Although you avoid disclosing restricted personally identifiable information (PII), you worry that you might have been complacent about your cyber hygiene recently.
Maybe you accidentally visited a shady site. Or perhaps a voice phishing crook tricked you into divulging information about yourself.
We know how devastating it feels to have your PII compromised. And since identity theft is a faceless crime, the situation might seem hopeless.
But don't panic. Even if you have no leads on the perpetrator's whereabouts, you can still minimize the potential risks of identity theft.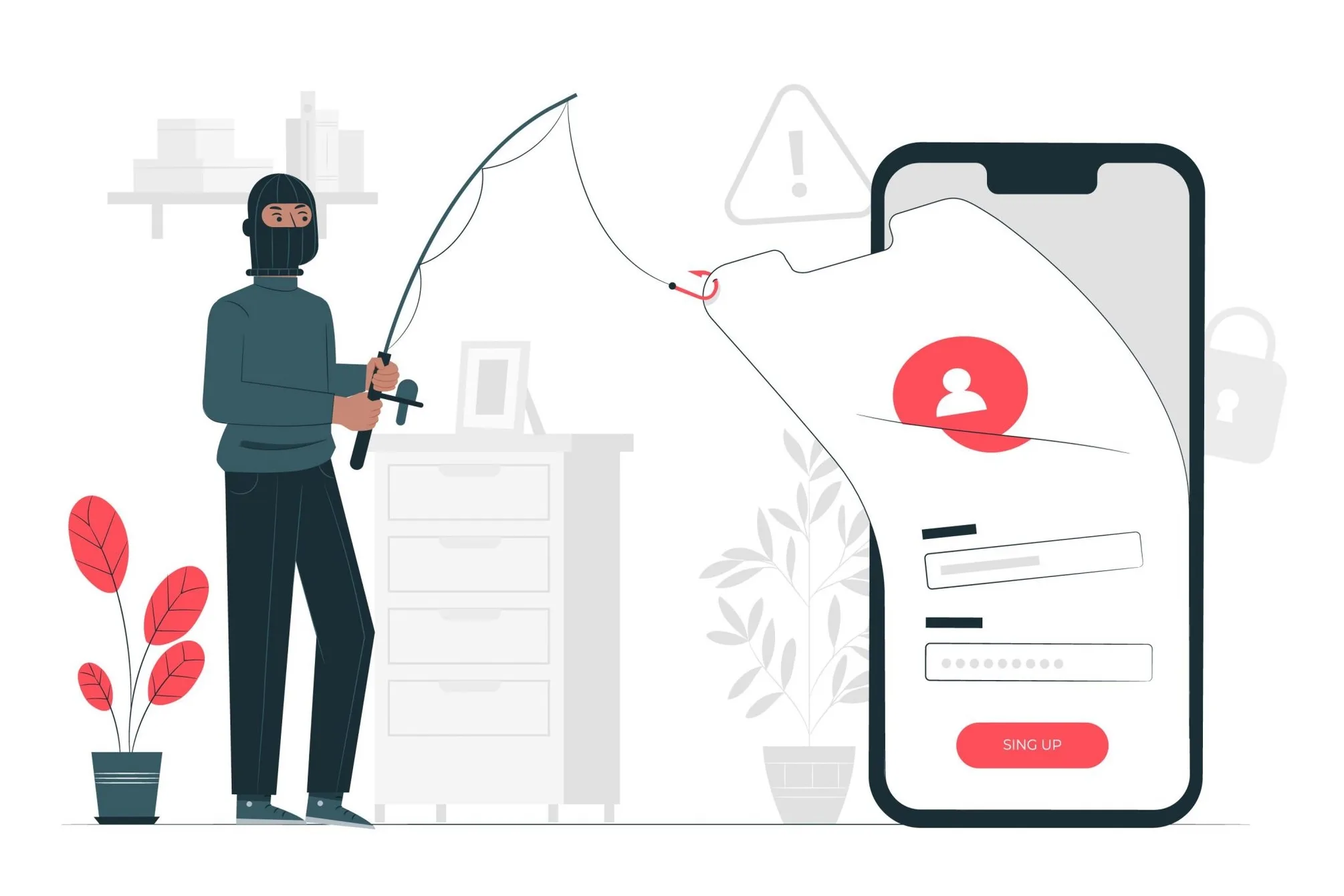 The law also requires government and commercial institutions to help fraud victims. Apart from filing reports, the Federal Trade Commission (FTC) shares that you can place fraud alerts on your credit report and social security number (SSN).
Also, if you didn't already know, you can place alerts yourself for free. Our team looked into the credit bureaus' and FTC's official resources discussing credit fraud alerts to give you a comprehensive guide.
By the end of this article, you'll know exactly how to place a fraud alert.
Please read without skipping. We'll share the most dangerous misconception about identity theft prevention—which often stops victims from properly securing their accounts. In the worst case, you might still be at risk of fraud without you realizing it.
Let's dive into the guide!
Step-by-step process on how to place a fraud alert on your credit report and SSN
While researching identity theft protection, you'll come across credit protection companies that'll offer to place fraud alerts for you.
Admittedly, credit monitoring services have their advantages. However, you don't necessarily need them to set up fraud alerts on your credit report and SSN.
Setting up credit fraud alerts
Placing a fraud alert on your credit report warns lenders and financial institutions that you might be a victim of identity theft. They'll have to verify all applications under your name extensively.
If a lender notices anything unusual involving your PII, they'll report their findings to the credit bureau for further review. The FTC encourages victims to set up fraud alerts immediately.
Contact one of the three credit bureaus
Call credit bureaus the moment you notice any sign of identity theft. Doing so minimizes the risk of fraudulent credit cards or loans under your name getting approved.
You only need to contact one of the three main credit bureaus. By law, bureaus must inform each other of new fraud alert requests immediately.
Double-check with the credit bureaus
Call the other credit bureaus after five to seven business days. They should have also processed your credit fraud alert request by this point.
If not, file another report. It might seem excessive, but you can't risk letting criminals abuse your credit line.
Monitor your credit reports
The three credit bureaus will give you two free credit reports per year. Although most identity theft victims request their reports every six months, don't shy from asking for more.
Requesting additional reports cost around $14. However, it's a significantly small price so that you can closely monitor all transactions and applications under your name.
In line with the pandemic, we found that the three credit bureaus are providing free weekly credit reports until December 31, 2022, via AnnualCreditReport.com. You can also get up to six free reports from Equifax until 2026.
File an extended fraud alert if necessary
If you notice any more unusual transactions involving your PII, use your FTC and police report to qualify for an extended fraud alert. It spans seven years.
Just like the initial fraud alert, placing an extended one should cost nothing and come with two free credit reports per annum. Also, credit bureaus must update your credit alerts.
Pro Tip:
Financial institutions should stop making unsolicited sales calls once you place an extended fraud alert. If you continue receiving them, you might be talking to criminals.
SSN Tracker Alerts
We want to emphasize that credit fraud alerts are different from SSN tracker alerts. Setting one up doesn't automatically enforce the other.
SSN alerts inform the Social Security Administration (SSA) that someone might have access to your SSN.
You likely won't get a new number right off the bat. However, the institution can provide you with the necessary paperwork to support your FTC and police reports.
Gather as much information as you can
Your report will proceed much faster if you have proof of identity theft. The local law enforcement authorities might even support your case if you know the perpetrator's name, address, or location.
But don't stress over gathering evidence. The SSA can still use other pieces of information about how and when your PII was compromised.
Prepare the paperwork
The SSA can help you better if you provide it with the necessary evidence. Secure a copy of your FTC and police report, plus any screenshots or recordings that prove you were manipulated by a criminal.
We encourage preparing these before calling the SSA. Otherwise, you'll waste your time going back and forth with the agency, thus giving the identity thief more chances to attack.
Report the fraud to the SSA
Finally, report the incident to the SSA. Call +1 (800) 269-0271 or visit the SSA website to submit a report.
Moving forward, stay wary of calls pretending to be the SSA. If you have doubts about the person on the other end of the line, hang up and reach out to the SSA yourself.
Different types of fraud alert
Credit bureaus have three variations of fraud alerts:
Initial Fraud Alerts: Before 2018, an initial fraud alert only spanned 90 days. However, the Fair Credit Reporting Act extended its timeframe to one year. You can place a fraud alert without an FTC report.
Extended Fraud Alerts: Once you have an FTC and police report, you'll qualify for an extended fraud alert. It spans seven years.
Active Duty Alerts: Military personnel on active duty can place free one-year fraud alerts, regardless of whether their PII has been compromised or not.
The FTC and credit bureaus will guide you on the type of fraud alert that suits your report. However, note that all these services are free.
Reasons you might need a fraud alert
Contrary to popular belief, you don't need irrefutable proof of identity theft to place a fraud alert on your credit report. The FTC shares that you can file one if you:
Recently exposed your private or restricted PII
Got a call from someone pretending to be the SSA, IRS, or bank
Received parking tickets for a vehicle you don't own
Are getting charged for credit cards and loans you never applied for
When in doubt, call the FTC at (202) 326-3300. It's in charge of resolving identity theft cases, so its agents are equipped and trained to guide victims.
The disadvantages of getting fraud alerts
Based on the identity theft stories we read, some of the most notable downsides of filing fraud alerts include:
Some shady, small-time lenders ignore fraud alerts
By law, financial institutions can still approve applications
You'll also have trouble using your credit line
Most credit card transactions might take longer
Please don't take these points as signs to skip fraud alerts. Just familiarize yourself with them so that you can make informed, objective decisions on stopping identity theft.
Differentiating between a fraud alert and a credit freeze
Both fraud alerts and credit freeze requests prevent identity theft. However, they don't share the same function, and you definitely won't get a credit freeze just for setting up fraud alerts and vice versa.
As we mentioned above, fraud alerts notify financial institutions of your compromised PII. In turn, they'll extensively review all new applications under your name, but no law requires them to reject transactions altogether.
Identity thieves can fall through the cracks if they know restricted PII like SSNs. You'll need a credit freeze on top of your fraud alert to shut down all transactions completely.
It prohibits credit bureaus from releasing your credit reports. As a result, identity thieves can no longer use your PII for any banking product since lenders always require credit background checks.
Should you get a credit freeze or fraud alert? If possible, get both. As an identity theft victim, you have the right to these free services for as long as you deem necessary.
Warning:
Some victims avoid getting a credit freeze because they think it's a hassle. Although it prevents you from accessing your credit reports, you can freeze and unfreeze your credit any time you want.
No, it won't take weeks to lift your credit freeze. Credit bureaus can unfreeze your credit reports in just one business day if you call ​​them through their hotlines or go to the Annual Credit Report website. Also, lifting fees only cost around $3 to $15.
Removing fraud alerts from your credit reports
Initial credit alerts expire after a year, while extended alerts last seven years. If you need to temporarily or permanently remove alerts on your credit report before then, you'll have to contact each credit bureau.
Experian and TransUnion have streamlined fraud alert centers that let you alert setup and removal requests. Just prepare your government-issued ID and proof of billing.
As for Equifax, you'll have to call (800) 525-6285 yourself. Either way, all three credit bureaus can lift your alert within one to five business days.
Protecting yourself from financial identity theft
Again, we don't discourage you from signing up for credit protection services. Just understand that you can set up fraud alerts and monitor your credit reports yourself, so look for additional features.
Also, note that fraud alerts only make up a small portion of identity theft protection. Apart from credit bureaus and the SSA, you also might have to call the Internal Revenue Service (IRS), the local Department of Motor Vehicles (DMV) office, plus your card-issuing banks.
Overall, you must limit what criminals can do with your PII. Your personal information has already been compromised, so your best option at this point is to reach out to agencies and institutions equipped to support you.