Did you know that there are approximately 221.64 million Netflix subscribers in the first quarter of 2022? Due to Netflix's popularity, its user base has become a good target for cybercriminals.
So if you've been getting Netflix spam emails or heard friends or family who encounter Netflix phishing email scams, this article's for you.
It's important to protect your information because one leaked sensitive information can lead to various crimes, including identity theft.
We looked deeper into the Netflix phishing email scams and searched for the latest scam emails people should know about. We scoured the recent news and looked at discussions on forums like Reddit.
Read until the end to find the best way to protect yourself against subscription scams. Don't skip any of the crucial methods and compromise the safety of your information.
Have you clicked on any odd Netflix emails or suspicious links lately? Your data might be compromised. With just a few details about you, criminals can steal your identity and wreak havoc on your finances.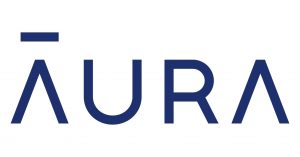 Check now with Aura, our #1 rated identity theft protection solution. They will:
Scan, monitor and alert you for any malicious activity regarding your SSN, bank accounts, credit cards and more.
Check whether any new accounts have been opened in your name, or whether your details are being used for criminal activities.
Provide you with a one click credit card freeze so you can easily stop further financial fraud .
Plus, they'll cover you up to $1M in identity theft insurance and help you to regain any losses you might incur.
How and where to report Netflix phishing email scams?
First, you need to know how Netflix scam emails work.
Several Netflix subscribers and non-subscribers receive emails about failed payments. We also found out that scammers employ Netflix phishing attacks through text messages to target more people.
The emails usually have a header: "Please update your payment details." Fraudsters will also address you as a "customer" and not with your first name. It will be followed with a message stating that Netflix is having trouble with your current billing information.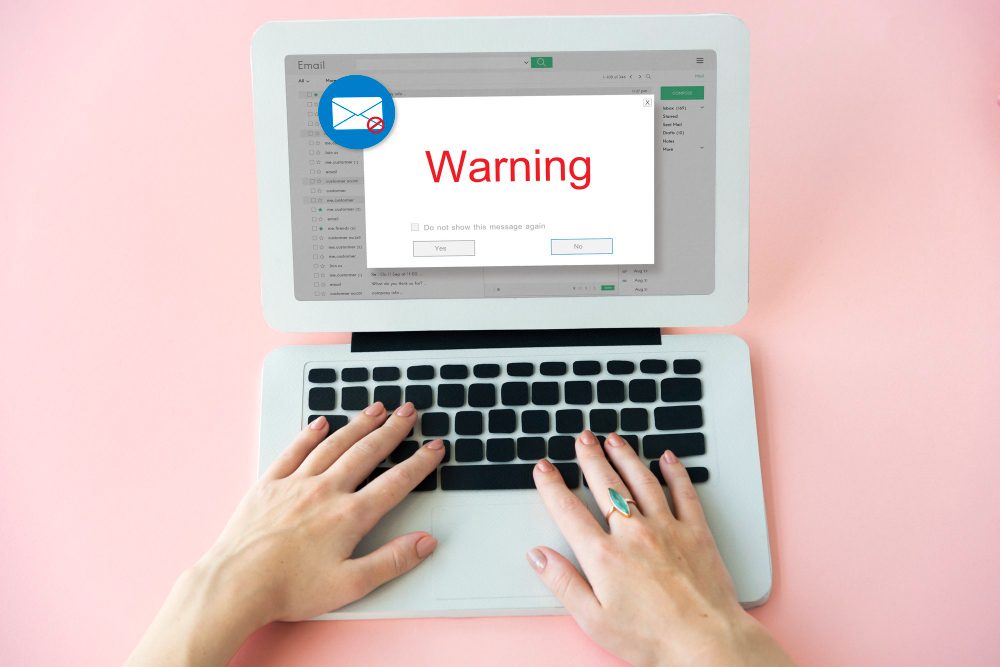 Aside from failed payments, scammers may instill fear by saying that your account is suspended. This way, they can trick you into clicking a link so you can confirm your identity and recent account activity.
Scammers who impersonate the Netflix support team may even claim that your security is their top priority. Through this statement, they can appeal to your emotion and lure you into trusting them.
However, these messages don't come from Netflix. The company won't ask for personal and financial information through email.
What to do if a scammer sends you a phishing email?
Did you receive a fraud email that asks for your email, password, phone number, or payment method? Here's how to report someone for phishing.
Don't open the attachments or go to the links included in the email.
Send the email to

[email protected]

.
Delete the email and block the sender.
But what if your email is rejected when you forward it? According to Netflix, it means they've already received a copy of the phishing message. You only need to delete the email.
Since you probably won't notice immediate effects after forwarding the message, you might wonder, "Does reporting phishing emails do anything?"
The Federal Trade Commission (FTC) and the UK National Cyber Security Center (NCSC) have similar answers.
According to the FTC, reporting phishers helps fight scammers. Moreover, the NCSC claims that reporting reduces the number of phishing emails you receive and makes you a more difficult target for scammers.
Reporting phishers only takes less than a minute, so we recommend forwarding bogus emails to legitimate companies like Netflix.
What are the common Netflix phishing scams?
There has been an influx of Netflix phishing scams, and here are the most typical ones.
Suspended account – Some phishing emails may claim that your account has been suspended to lure you into verifying account details.
Billing information update – You may be asked to update billing information to continue watching on Netflix. However, it's only a tactic to know your credit card information.
Free subscription – Scammers may also offer one-year free subscription scams to get your personal information, like username and password.
Refresh data – Phishing emails also urge you to "refresh data" so you can watch videos again. But in reality, your account works fine.
Aside from emails, hackers may also employ text scams to target more victims. You'll receive a link that scammers use to collect information from subscribers.
What are the warning signs of a Netflix fraud email?
Recognizing the warning signs is one of the key steps to stopping Netflix scam emails.
Whenever you get an email regarding your subscription, check the domain name. An example of a bogus sender is support@netlfix[dot]com. As you may notice, the word Netflix is not spelled correctly.
You may also notice that some scammers will use a seemingly official email address, but the message will actually come from a complicated email address, like [email protected][dot]com.
Most scammers don't proofread their emails for spelling and grammar errors. That's why you may notice that fake emails often include poorly-written messages.
You should also be wary of emails that contain suspicious links and attachments. These may infect your device that scammers will use to steal money and identity.
Most phishing emails show a sense of urgency to immediately tempt you into providing sensitive information. Fraudsters will say that you need to update your billing information now, or else you won't be able to recover your account.
The most obvious warning sign of a Netflix phishing attack is a request for your financial information and password. The company has clarified that it will never ask for such details.
Take note of these red flags to protect yourself from phishers.
How to protect yourself against Netflix scam emails?
Nobody wants the stress of dealing with phishers, especially when they become successful in compromising your accounts.
To prevent this, we compiled tips on how to protect yourself against Netflix phishing emails.
Don't click a suspicious link or open an attachment immediately. This is perhaps the best way to protect yourself against Netflix subscription scams.
Double check if the sender's email address is legitimate.
Contact Netflix should you encounter problems with your account or payment details.
Don't provide personal and financial information through text or email.
Report phishing emails so you can be a more difficult target for scammers.
Be aware of the latest Netflix phishing scams.
Can you get hacked from opening an email?
Generally, your device won't be infected when you open an email. However, the problem arises when hackers use script viruses and malware.
Aside from being aware of the common techniques discussed above, the Cybersecurity & Infrastructure Agency (CISA) suggests that you view suspicious emails in plain text to avoid virus infection.
You can also be proactive about your cyber safety with solutions such as Aura. Instead of worrying about whether you've fallen for a scam or accidentally given out your details to the wrong person, Aura will let you know for sure.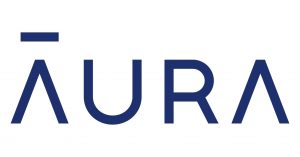 In the event of identity theft they will:
Give you a dedicated security expert to work with you around the clock and ensure no further damage is caused, as well as recover your identity.
Cover you up to $1M for any eligible fees and losses.
Protect you going forward with a military grade VPN, antivirus software and password manager .
Keep yourself safe no matter what happens with Aura.
Avoid becoming a victim of Netflix scam emails
Scammers may have several tactics to deceive Netflix subscribers, but you can still avoid them.
We recommend being aware of their latest schemes, refraining from clicking suspicious links and attachments, and reporting phishing emails to Netflix.
Protecting your information can help prevent other crimes like identity theft and fraud from happening.