While browsing the internet, you suddenly get a pop-up saying Microsoft or Windows detected a virus on your computer.
The pop-up itself seems unusual, so you decide to ignore it. However, more pop-ups suddenly appear, and your browser starts lagging, so you can't move your cursor anymore.
Confused, you wonder whether to call the indicated hotline.
Stop! We've seen Microsoft pop-up scams dozens of times before, and we can guarantee that the warnings on your screen are fake.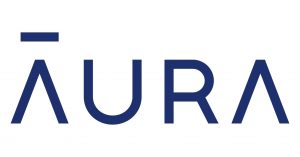 Have you accidentally clicked on a Microsoft scam warning? Take action immediately with Aura to ensure your details are kept safe. As a top expert in identity theft protection and financial fraud, Aura will:
Constantly scan the web for any signs of your SSN, credit cards, bank accounts and other details being used fraudulently.
Be by your side around the clock to help you recover your identity in the worst case scenario.
Cover any eligible financial losses and legal fees up to $1M.
Aura is committed to your data safety, so try it free today to stay protected no matter what happens.
Pop-up scams are becoming realistic nowadays, so we reviewed official Microsoft Support resources and reputable tech sites to give you helpful insights into tech support scams.
By the end of this article, you'll know how to spot, prevent, and address fake Windows support scams and pop-ups.
Please read without skipping. We'll debunk the misconception that Microsoft pop-up scams can't harm you if you don't engage with them. Take action right away, or else you'll keep seeing these pop-ups.
Let's dive in!
Everything you should know about Microsoft pop-up scams
Did you see a pop-up saying your Windows device is compromised? Before anything else, we want to emphasize that you shouldn't contact the number indicated, regardless of whether it's local or not.
Microsoft pop-up scams are random browser pop-ups saying your Windows device or Microsoft product has encountered an urgent issue. Don't worry—the threats indicated in the pop-up aren't real.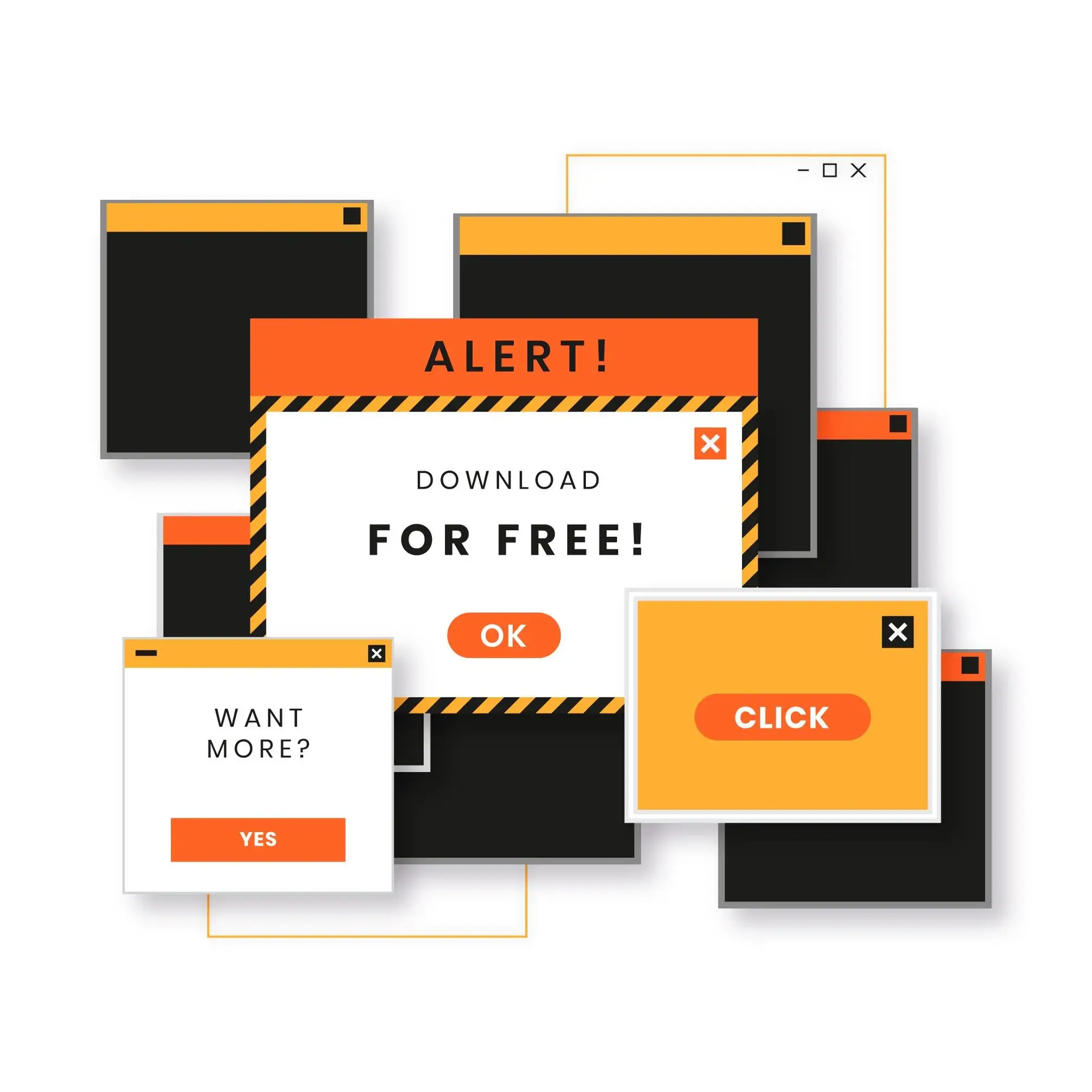 However, in most cases, they'll instruct you to call a hotline. And once you do, they'll use every trick in the book to extract your data, login credentials, personal information, and credit card details.
They usually appear on shady, insecure websites. You'd do well to stop visiting these pages altogether, even if you don't engage with the pop-up scams.
How do you spot a Microsoft pop-up scam?
Microsoft pop-up scams have been around for decades now, so you might wonder why people still fall for them. The answer is simple: crooks continuously improve their tactics.
You mustn't underestimate them. Unknown to many, the people behind tech support scams aren't individual crooks but rather entire call centers.
Think of them as your regular call center. But instead of calling sales leads, they target innocent people and scare them with made-up complications like compromised devices, virus infections, and malfunctioning products.
Fortunately, you can outsmart scammers once you understand their tricks. Generally, stay away from any Microsoft Support warning or virus threat with the following:
Fake hotline number
Microsoft's customer service hotline is +1-800-642-7676. We strongly recommend verifying warnings or pop-ups instructing you to call anything else.
You can search the number on Google. If it doesn't appear on Microsoft's official website, it's likely a fake Microsoft tech support number.
Live customer support
Microsoft rarely provides live customer support right from the get-go. In most cases, you'll go through several rounds of automated messages before even talking to a real agent.
The lack of support is inconvenient, and it should be resolved soon. However, you can at least use it to gauge whether the person on the other end of the line really works at Microsoft.
Ambiguous virus threats
Most Windows Support scams use the same threats. They'll either say that Microsoft blocked your computer, device, or IP address and that you should call them immediately.
You'll never receive vague warnings. A legitimate security notification will contain an in-depth explanation of the issue you encountered.
Upfront charges
Microsoft technicians won't charge you for customer support. In most cases, you'll only need to pay extra for repairs, replacements, or subscription renewals.
Unclickable pop-up ad
As a general rule, avoid warnings in the form of pop-up ads. Microsoft sends alerts straight to your device via push notifications, not spammy pop-up ads or emails.
Why do tech support scam artists send fake pop-ups?
Identity theft victims often overlook data privacy because they can't imagine why anyone would impersonate them.
Unsurprisingly, the same idea applies to Microsoft scams. Victims don't think twice about calling fake Microsoft tech support numbers because they easily trust people.
Remember that criminals exist. And they won't hesitate to take advantage of your trust and manipulate you with made-up issues.
To shield yourself from scammers, you must think like them. Understanding their motives gives you first-hand insights into these scam operations, thus knowing when and where to place your trust.
In all likelihood, the crooks running Microsoft scam operations want to:
Gain remote access to your device
Almost every tech support scam nowadays involves remote access tools. Crooks will trick you into downloading programs like AnyDesk, giving them control over your device.
Remote access programs have varying features. However, most options will at least share your screen with supposedly authorized third parties.
See your login credentials
Tech support scammers will ask you to input your login credentials while your device runs a remote access tool.
Windows Support scam artists typically target Microsoft accounts. However, you can expect them to coax you into divulging the passwords of your other accounts (i.e., social media, mobile wallet, government app, email).
Extract your personal information
Tech support scammers will likely ask you to pay for something. After creating fake issues, they'll scare you into thinking you need their premium services and ask for your credit card details.
Not only will you lose money, but you'll also compromise your card information. Scammers often run their victims' cards dry, which you won't notice until the bank calls.
Steal your money
Will crooks leave you alone if you don't have a credit card? Unfortunately, no. Although tech support scammers primarily target credit cards, they also have alternative ways to steal money.
For instance, they can use gift cards. They'll ask you to buy a gift card at your local big-box store, then ask you for its unique reference ID.
Smart ways to remove fake Microsoft Support pop-ups
Do Windows support scams keep popping up in your browser? Although there's no clear-cut solution to eliminate them, you can prevent frequent pop-up ads by:
Blocking pop-up ads by default. Turn on your browser's ad blocker and block pop-ups by default. Inspect any website or page that requires you to turn off these features—or better yet, avoid them altogether.
Avoiding shady, insecure websites. Stay away from the sites showing you pop-up ads. These websites likely sell their visitors' data, so you'd do well to reject all cookies from them.
Deleting unusual apps and extensions. See if you find any unusual apps or programs on your device, especially ones you didn't install. They're likely infected with malware.
Using VPN servers. If you really need to browse insecure websites, at least use a VPN service. It encapsulates your traffic for anonymity and encrypts your server requests.
You can use these tactics to prevent other forms of pop-up ad scams.
What to do if you fall for a Microsoft pop-up scam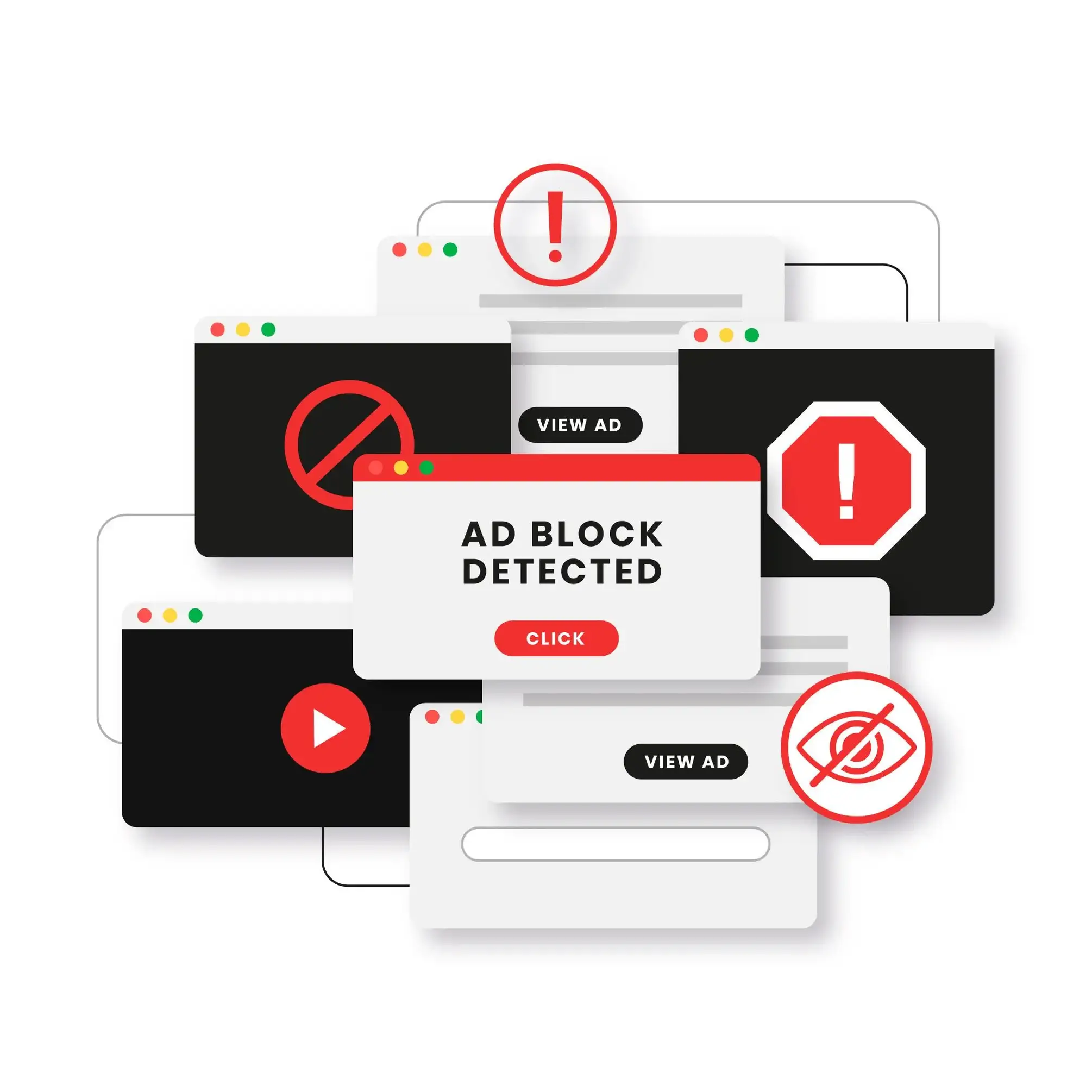 Did you call the hotline indicated in the pop-up warning? Before anything else, you'd need to calm down and assess the damages objectively.
Panicking will only impede your judgment. It's great that you realized you were talking to a scammer, but you must act swiftly, or else they'll misuse the information you disclosed.
Follow these tips if you fall for a ​​Microsoft pop-up scam:
1. Scan your computer
There's a common misconception that ignoring Microsoft pop-up scams will already keep you out of harm's way. Unfortunately, you're not yet safe.
Microsoft support scams, or any pop-up ad for that matter, only appear if you visit shady websites, open phishing links, or download malware-infected files. The existence of pop-up ads already indicates insecurity.
Important:
Even if you don't call the so-called support hotline on pop-ups, tech support scam artists will continue targeting you. Once they get your contact information, they might even reach out to you personally.
To prevent similar pop-ups from reappearing, run a complete malware scan. Watch out for any weird apps, files, or browser extensions that you never actually downloaded and installed.
2. Report the incident to Microsoft
Whether or not you engaged with the pop-up ad, report the incident to Microsoft. Provide as many details and evidence as possible to help the company find the perpetrators more swiftly. Otherwise, these crooks will continue scamming people.
3. Call your bank
You must reach out to your bank if they now have your banking details. It's best to change your debit card PINs, update your app login credentials, and cancel your credit cards.
You can also place a fraud alert on your credit report. Doing so alerts financial institutions that your data has been compromised, and they must inspect transactions under your name more extensively.
4. File an FTC identity theft report
Depending on how much information you divulged, you might have to file an identity theft report with the Federal Trade Commission (FTC). They provide ID theft victims with a step-by-step data recovery plan.
You can go to the Identity Theft support platform for various FTC-approved resources. If you want to talk to a representative, call +1-877-438-4338.
Do you need help recovering your data? Whether you've accidentally clicked on a Microsoft scam or another suspicious link, Aura has your back.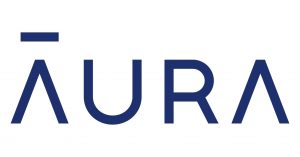 Aura will help you navigate the process of reclaiming your identity as well as provide you with $1M insurance cover. They will also:
Monitor your social security number, credit cards, bank accounts and other sensitive data and alert you if any fraudulent activity is detected
Provide you with a secure VPN, antivirus software and password manager so you have more control over your privacy
Ask brokers to remove your contact details from their system so you receive less spam and robocalls.
The world is only becoming more digital. Don't get left behind on keeping your data safe.
Using Microsoft products safely
Don't feel embarrassed if you get fooled by a Microsoft pop-up scam. Tech support scam artists nowadays use sophisticated technologies designed to bypass the average consumer's security defenses. They trick millions of Americans every year.
But now that you've familiarized yourself with fake Windows support scams, you'll have the upper hand against crooks. At the very least, you won't fall for phishing links and pop-up ads anymore.
Overall, avoid any unsolicited "warning" from Microsoft. More than a hundred million people use Microsoft products, so the company definitely has no time to monitor each user's device.
Microsoft will never reach out to you first. If you need customer or tech support, you'll have to call its hotline at +1-800-642-7676.
We also encourage reading more about tech support scam stories. You can learn from the mistakes of others; otherwise, you might get roped into the same devious, fraudulent tactics.