No, it's not safe. Emails aren't safe unless you've already set in place precautionary measures, such as using an encrypted email service to reduce your risks of getting hacked. When you send an email, it travels across the internet and through different servers. You have no idea or control over who can access your email and its content after you send it and before it reaches the inbox of the recipient. It's the reason it's not recommended to send any confidential information, including your birth certificate, via email.
Your birth certificate is the most important document that can prove your identity. You can easily become a victim of identity fraud if this vital piece of information falls in the wrong hands. If, for some reason, you have to send your birth certificate, consider other safer methods than email, such as file sharing service, express courier, or in-person delivery of the document. This applies not only to sending birth certificates but also to other sensitive information, such as your Social Security number, credit card information, and so on.
If you suspect your personal information has been compromised, you can set up identity theft protection with Aura.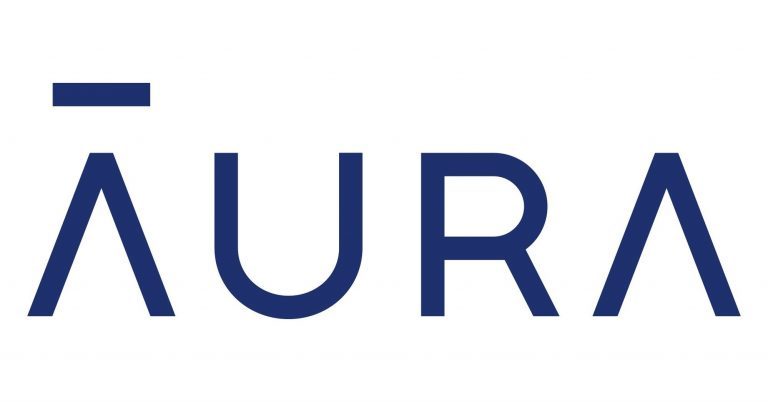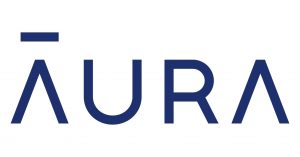 They'll be able to help you:
Conduct 24/7 SSN monitoring
Get notified if your registered online accounts have been breached.
Monitor & alert the dark web for people selling your personal information.
Receive a personal case manager to help you recover from any identity theft problems.
Can identity be stolen from a birth certificate?
Yes. A birth certificate can be used to obtain other vital legal documents, such as passports or driver licenses. A birth certificate doesn't have a biometric identifier or picture identification, which makes it easier for criminals to assume your identity once they get their hands on this specific document.
Hackers may send you an email containing a virus that can capture your passwords and other confidential information. There are many ways to hijack your identity aside from email. Thieves may contact you via phone and pose as a representative of a well-known agency, company, or organization. They can also steal your birth certificate in person after finding out that you're not keeping it in a safe place.
Earlier in 2020, ShinyHunters made the headlines when it offered 386 million stolen records on the dark web. The stolen data records of real people included their names, email, phone numbers, home addresses, date of birth, and credit card numbers. In 2019, 750,000 US birth certification applications were exposed, not because of a data breach, but due to a misconfigured cloud server. But this doesn't mean cloud repositories or file sharing facilities are not safe. You need to know how to set them up correctly to avoid accidental data leaks.
What can someone do with my birth certificate?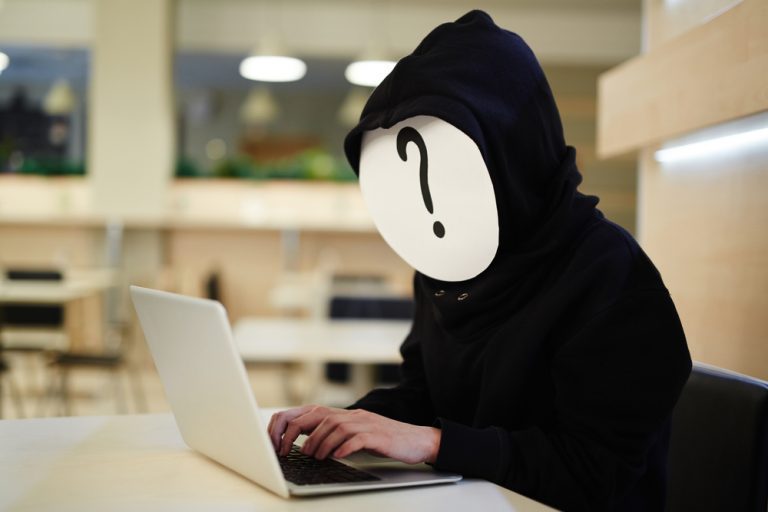 If you lose your birth certificate, you'll be at risk of identity theft. Shady individuals can use your birth certificate to get identification cards, such as driver's license and passports. They can also use it to apply for government benefits or insurance benefits or use it as proof of citizenship. You have to set in place additional measures to protect yourself against identity fraud and credit theft if your birth certificate was stolen. More on this in the section below.
What are the key ways to reduce risks?
People rely heavily on the internet these days for many things, and scammers are always finding ways to exploit their vulnerabilities. You've probably heard warnings about taking special care of your personal and financial information following the major data breaches that have happened over the years involving various well-known firms.
Identity theft is a hot topic, and it's something that you shouldn't take lightly. Always remember that thieves will take advantage of any information they can get for their gain. One of the many ways they get the personal and financial information of their unsuspecting victims is through email.
If you have to share your birth certificate with anyone, there are a few things you need to keep in mind:
You have to request a copy of your birth certificate directly from government agencies or legitimate online services, such as Vital Records or US Birth Certificates.
Choose an express courier, such as FedEx, when sending your birth certificate. If there's no need to send the original copy, it's better to send a certified copy, which you can get from Vital Records or US Birth Certificates. You can also visit the Vital Records office in the state where you were born and submit a request for a certified copy of your birth certificate.
If you need to send your birth certificate via email, make sure you're using a secure service, such as CTemplar, Protonmail, or Tutanota.
Keep your birth certificate stored in a secure location.
How can I send documents securely via email?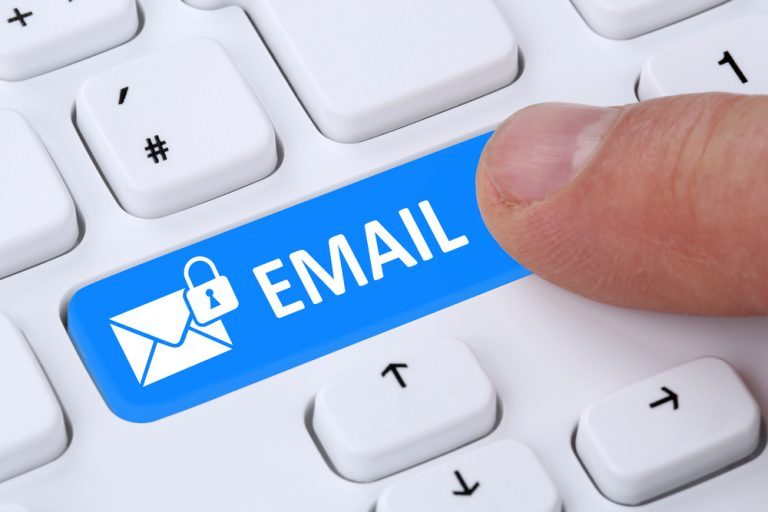 You're probably thinking sending your birth certificate as an email attachment is safe enough. Unfortunately, it's not. Never forget that hackers may hack your personal or work email. Imagine their delight once they discover that you're sending confidential personal information via email without any regard for security.
You can send sensitive information securely through email in several ways. Keep your messages private through encryption. It's a process that involves encrypting (converting to a code so that it can't be accessed by unauthorized users) your email message before it leaves your device and until the intended recipient gets it. You will create a password to protect the email, and you need to give it to the recipient to decrypt it.
Encrypted email service
Use an encrypted email service when sending confidential information, such as your birth certificate. A few good examples are CTemplar, Protonmail, and Tutanota. These services work by disguising the content of your emails so that they can't be read by others except your intended recipients.
If you use this option, you need to make sure that the recipient of your email uses the same standard of encryption. It means you can send emails using CTemplar if the recipient uses a similar service, such as Protonmail. But, this won't work if you're using CTemplar and your recipient is using the basic and unsecured Gmail.
Encrypt the attachment
If you don't want to use an encrypted email service, you can encrypt the attachment by using 7-zip or WinZip. This program will encrypt email attachments. The recipient can only open it by entering the password you created. Never send the password along with the zip file. Give the password to the recipient through other means like a phone call.
Protect the file itself
You also have the option to password-protect the file. Give the password to your recipient securely so that they know how to open the file. You can password protect PDF files, Excel workbooks, MS Word documents, and PowerPoint presentations.
What are the alternatives to sending your birth certificate via email?
If you're looking for other ways aside from email to send your birth certificate, here are some options you may want to consider.
Firefox Send – A private file sharing service that offers end-to-end encryption when sending confidential information. Its features include sharing large files (up to 2.5TB), download links with expiration, and password-protected files.
Dropbox – Get a free 2GB cloud storage and use it to share files across the web. You can set files as read-only or give certain people editing privileges.
Google Drive – Share files online securely. You'll get a free 15 GB of cloud storage. You can also go for the paid service for bigger cloud storage. Google Drive lets you upload files and folders and share their links to trusted individuals. You can set permissions as to who can view or edit the uploaded files.
What you should do about a stolen birth certificate?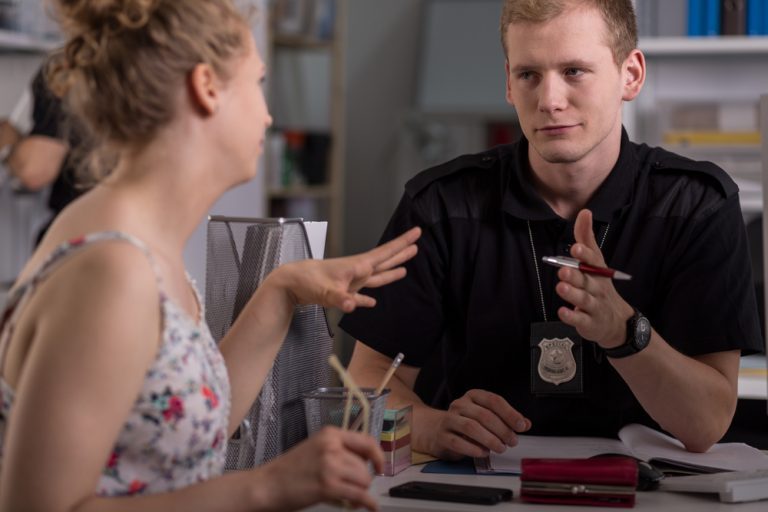 Whether your birth certificate was lost, misplaced, or stolen, you should file a report right away.
Always remember that thieves can steal your identity once they get their hands on your birth certificate. You must report your birth certificate as stolen so that you'll have it in the record that you're no longer in possession of the legal document. You can use it as proof that you lost your birth certificate in case you find out that someone tried to steal your identity.
Can you replace a lost birth certificate?
Yes, you can request a replacement for your lost birth certificate. You can order a replacement online or submit a request in-person at your local Vital Records office. The online service is available 24/7, and it also offers rush delivery options. You'll get instructions on how to request new copies and the fees you need to pay.
The new certified copy of your birth certificate comes with a stamp or emboss, which proves that it's a true copy of the original legal document. It can take two to four weeks before you receive the replacement, depending on the state you're in. Keep in mind that you'll have to pay for the birth certificate replacement. The fees vary in each state, ranging from $8 to $34.
When you request for a replacement of your stolen birth certificate, you have to provide the following information:
Full name
Sex
Parents' names
Birthdate
Birthplace
Reason for the request for a new copy
Phone number
Conclusion
You'll be at risk of identity theft if any piece of your identification, such as your birth certificate, gets stolen. It's your choice whether to send it via email or not, but you need to know the risks. When you send any legal document or confidential information via email, you don't have a 100% guarantee that it won't fall in the wrong hands. You need to take extra measures to make sure that you don't fall victim to identity fraud. If possible, send your birth certificate in person instead of via email. If you believe your birth certificate was stolen, you should report it to the proper authorities right away.