When it comes to convenience, nothing's quite as powerful as the internet. We only need to tap, click, and submit our transactions, even when we use checks for payments. However, we can also posit that convenience is directly proportional to risk.
With the rising cases of scams and ID theft, is it truly safe to use checks for payments in the digital world?
You've likely heard about EZShield from other users, mainly since they offer ID theft products. But, users are also talking about its check fraud detection plans.
You may be wondering if investing in such a product is worth it, but there are potential ways to use EZShield optimally, especially if your end goal is total protection from check fraud.
To help you get started, we examined the official EZshield sources and scoured the web for legit and genuine reviews and feedback from actual users. 
Need comprehensive protection right now? We've personally vetted Aura and believe it's a great all-round option to keep you and your loved ones safe from both financial fraud and identity theft.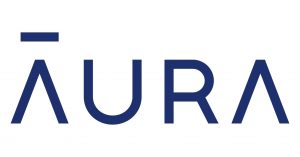 You'll be:
Immediately alerted when suspicious activity is detected regarding your social security number, credit cards, bank accounts and more.
Assigned a dedicated security expert to help you recover your identity and claim up to $1M if the worst should happen.
Protected by a secure VPN, password manager and antivirus software.
As a single service, it covers all your bases! Stay safe today with Aura.
We also recognize that a single mistake can leave your information vulnerable to theft, so we've gathered the best tip to help you protect yourself against check fraud. Check out what we've discovered for you below:
What is EZShield?
According to their website, EZShield offers a complete fraud protection solution, designed with comprehensive features that minimize one's risk of fraud and identity theft. In turn, you can also enjoy maximum financial data security, especially if you use checks.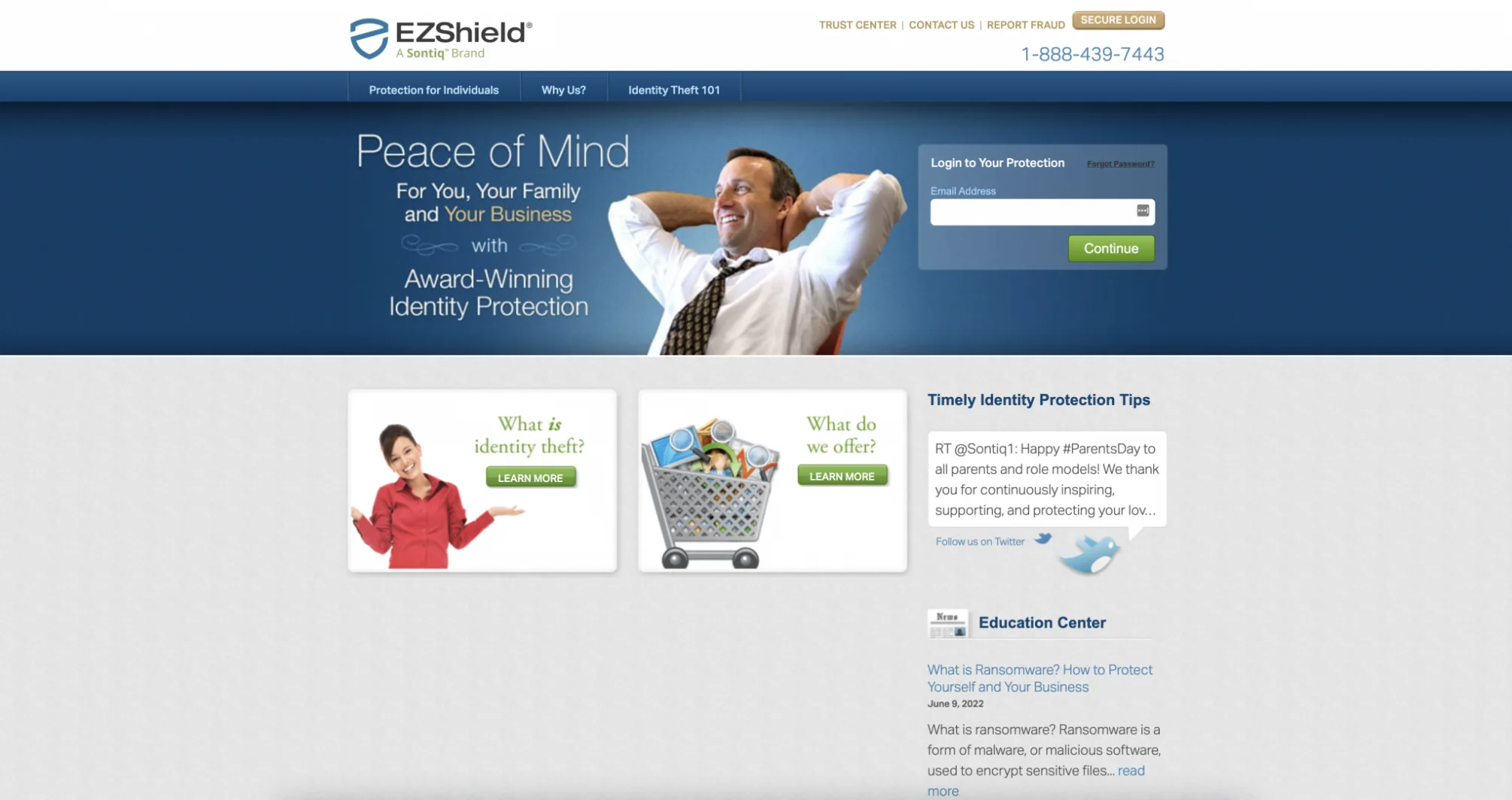 The company also claims to be the Best Overall Identity Protection Services Leader for two years now. It claims to put its customers first—to protect their name, identity, and assets safely and conveniently.
How long has EZShield been around?
If you're wondering about its reputation and credibility, we found out that EZShield has been around since 2001. It claims to have a clean track record of identity protection, servicing some 30 million customers since then.
EZShield's promise to its customers
Apart from showcasing its track record online, EZShield also emphasizes its brand promise.
Should a customer fall victim to identity theft, for instance, it promises to restore their identity until the company corrects everything or until EZShield reasonably determines that any further efforts can prove unsuccessful.
It also promises to add more layers of protection after identity theft, which it believes can help keep a customer safe from future harm.
Does EZShield offer check protection?
Yes, EZShield offers check protection on top of identity theft products. It provides the Check Fraud Protection Program, which advances funds within 72 hours. Funding goes as high as $25,000 for all checks, regardless of the number of checks caught up in the scam.
It also promises a speedy advancement of funds, which it claims will help your respective financial institution have more time to investigate without the added emotional burden and financial strain of losing money.
It also offers fraud and identity theft protection experts willing to help customers like you better understand digital footprint literacy, fraud prevention, and other latest trends in the industry.
How much does EZShield cost?
You can opt-in for EZShield check protection when you order checks. You may receive this service complimentary from your financial institution or for a small fee that your bank or credit union determines, so the price can vary.
The nominal cost is added to your checks when you purchase through a direct-to-consumer check printer.
Who is EZshield best for?
From what we've gathered, EZShield is best for check users. The EZ Shield Plus plan offers check fraud protection coverage of up to $25,000, including crimes like forged signatures and check alterations.
EZShield claims to advance funds within 72 hours, reducing the stress and burden of losing your money.
EZshield's check protection features
You'll want peace of mind when transacting online, but what EZShield's check protection features can you enjoy? We checked out each of them for you, and here are some of the most notable ones:
Protection against forged signatures
Most check users fall victim to forged signatures, and EZShield recognizes this. As partners with most banking institutions across the country, EZShield helps you recover any debits made into your checking account.
Preventing unauthorized check alterations
Apart from forged signatures, checks are also vulnerable to unauthorized alterations. Your check's information can easily be changed, including the following:
Payee name
Check amount
Date
If you fall victim to this, EZShield will cover your lost money.
Preventing forged endorsements
Apart from forged signatures and tampered papers, EZShield also claims to cover any checks used by someone other than the designated payee under a false endorsement.
However, this doesn't apply to a check with a legitimate endorsement and only those secondarily and falsely endorsed.
Other EZShield identity theft protection services
While EZShield offers check fraud protection, it specializes mainly in identity theft protection. Here's a quick rundown of what it has to offer:
Dark web screening
Dark web screening pertains to the process of consistently scanning for credit and non-credit information that could potentially contain your information for illegal selling.
Credit information pertains to your credit card and bank account numbers, while non-credit pertains to your name, Social Security number, and other personal information. If your information ends up being flagged, you'll receive a notification via email.
Daily credit monitoring
Identity thieves can do a lot with stolen information, including loan applications and incurring debt. If your credit files suddenly change with any credit bureau monitoring, EZShield claims to notify you immediately.
EZShield pros and cons
When it comes to your online safety, it's important to dig deeper into understanding the product. For EZShield, we've identified the following pros and cons:
PROS
Offers an online identity vault for personal information, documents, and images encryption under the ID Restoration Pro plan
Access to upgrade options for family and child monitoring, dark web monitoring, $1 million identity theft insurance coverage, keylogging security, and even credit report copies
24/7 customer support and resolutions specialist
CONS
No antivirus or antimalware for device support and protection
$1 million insurance coverage is only for users with premium plans
EZShield user reviews and complaints
One possible drawback to choosing EZShield is that there aren't many EZShield Check Protection reviews online—even on sites like Trustpilot, Reddit, or BBB.
EZShield's parent company, Sontiq, also doesn't have BBB certification. However, it has a user rating of 1.06 over 5 stars, which seems far from ideal.
Many users complain of billing errors, loss of access to their accounts, and inaccurate reports. However, some users still liked the service, stating that dealing with the company's agents went smoothly.
Users also discuss the benefits of using EZ Shield vs. LifeLock, with the latter being more popular and comprehensive. However, another identity theft protection service, IdentityForce, also partnered with EZShield to provide better protection.
Check fraud protection: Why you need it
You may be wondering, "Is EZShield check fraud protection really necessary?"
Check fraud occurs when someone attempts to use checks to get money from you illegally. Although it may not be as popular as other forms of identity theft, it's still something to watch out for. In 2018, check fraud amounted to a whopping $15.1 billion.
Criminals may make a bad check, forge one under your name, or create one that's fully fake. They may also use chemicals to remove some details, which is also known as "check washing."
Mobile-based check fraud is also rising, with 72% of online banking frauds involving fake checks and deposit captures.
With these data, we can safely say that personal check protection and constant vigilance are necessary.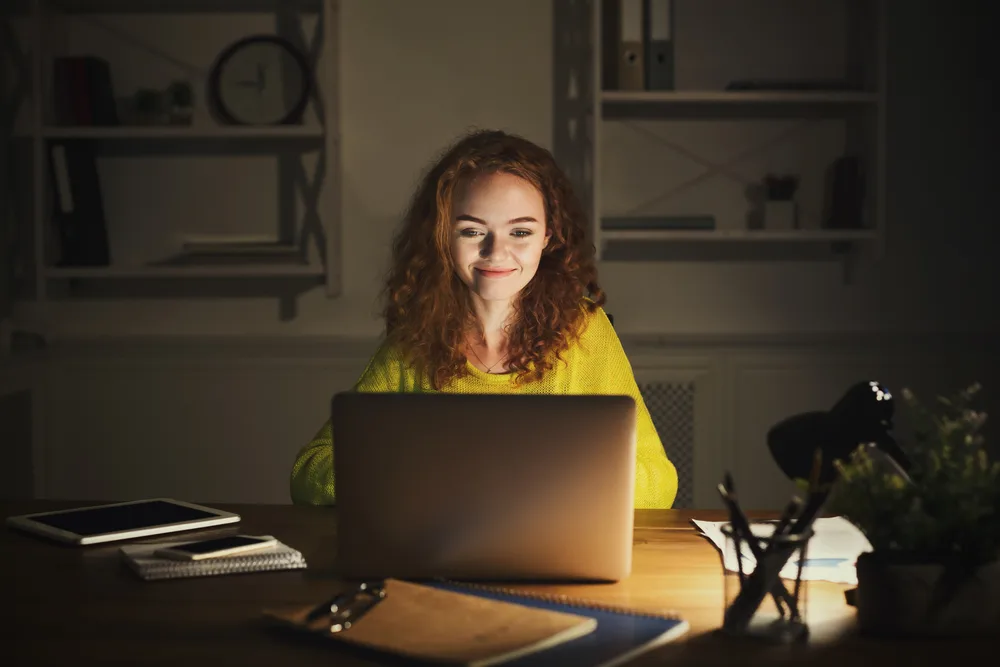 How to protect yourself against check fraud
Because of the prevalence of check fraud, it's crucial to protect yourself against it. You need to stay vigilant to avoid falling victim to these scams. With this, here are some of the best tips to help you out:
Don't leave your checkbooks in public places, as they'll be prone to theft. Keep a close eye on them and store them in your bag immediately after using them.
Store your checkbooks in a secure area, such as a safe. Don't keep them in your car because thieves might break into your vehicle.
Keep your account number and routing numbers safe, as thieves may use them to craft and print a fake check.
Check your bank account regularly to monitor any fraudulent transactions. It's also best if you opt to receive text alerts for checks.
Never write your Social Security Number on your checks because fraudsters can do a lot with this number.
To fully protect yourself against other types of fraud, it's also worth getting identity theft protection on top of EZShield.
Identity theft is one of the most common crimes in America today. Criminals use your basic information to commit crimes, steal money and more, often without you noticing.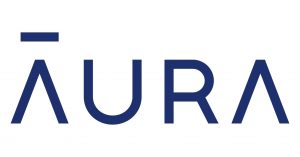 This can make it difficult to apply to jobs, obtain loans, housing etc, so it's important to make sure your data is fully protected! That's what Aura is here for.
They'll conduct 24/7 monitoring on your SSN and other private data and alert you immediately if there's been a potential breach.
All your devices will be covered by their secure password manager, VPN and antivirus software.
You'll even enjoy reduced spam and robocalls! .
Aura has your back. See for yourself here:
How can you tell if it's a fake check?
Fake checks usually have telltale signs, these are some things you need to watch out for:
Routing numbers are absent or fewer than nine digits
Smooth, slippery, and unusually light paper
The bank logo is faded or absent
No check number
The magnetic ink character recognition (MICR) line at the bottom of the check is shiny
Conclusion: Is EZshield worth it?
Considering that check fraud is a rising problem in the United States, it pays to invest in a little more control over your finances. However, is EZShield worth it? Many users think it's not.
EZShield sounds promising in terms of their website descriptions and brand promising, but our research has led us to dead ends—little to no reviews and a rating of 1.06 over 5 stars for poor service. You may be better off practicing our best tip: constant vigilance.