Many aspects of our lives revolve around good financial standing, especially when applying for loans, purchasing properties, opening bank accounts, etc.
You'll naturally want an outstanding credit score, but some factors may hinder you from getting it. While unpaid loans or credit card bills are usual culprits, an incorrect entry can impact your credit report too.
Incorrect entries may come from criminals who use your credit information for fraud. They steal your information, apply for loans, or purchase luxury items under your name.
Thankfully, you have many ways to prevent not just identity theft but your credit status. Credit monitoring services can help, but is it worth it to pay for them?
We looked at various online sources about credit monitoring, online privacy and safety, and identity theft. We also sifted through online forums for feedback from users of credit monitoring services and whether those helped them.
Don't miss the top factor to consider when deciding if you need a credit monitoring service. We also gathered crucial tips that help you avoid credit monitoring services that aren't a good fit—and potentially put you at risk.
Should you get free or paid credit monitoring services?
Before anything else, it's important to understand what credit monitoring is. It's essentially a service designed to track your credit report and, in some cases, multiple credit reports.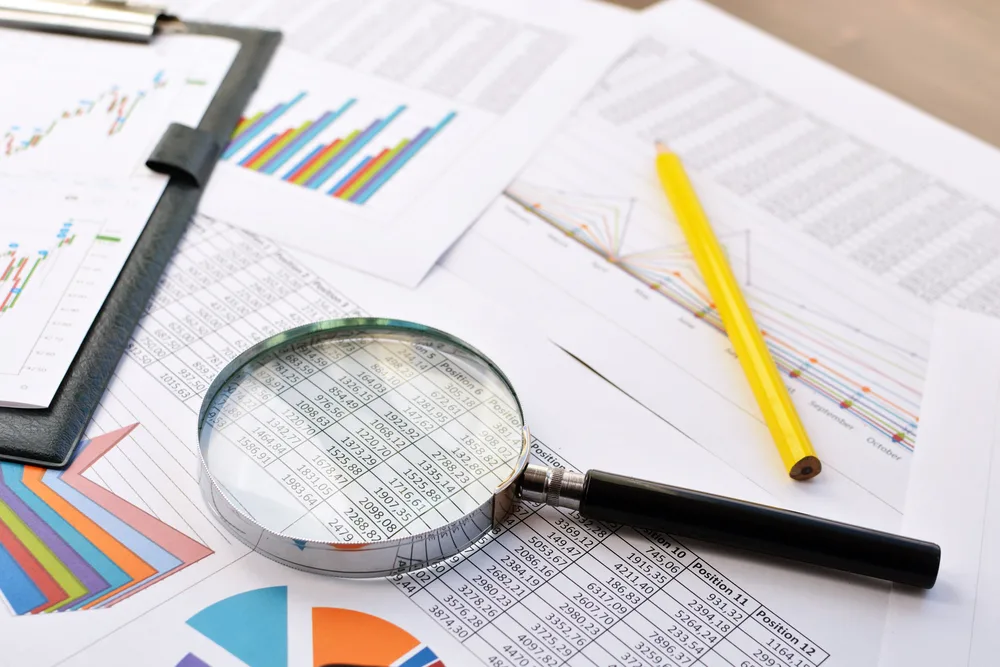 It'll notify you of any changes that can occur, but depending on the service type, you can get alerts for even the slightest adjustments.
Is credit monitoring expensive? As with most services, pricing and features vary depending on your needs. Some credit monitoring companies offer free services but with only limited features.
Paid credit monitoring comes with a full-scale service, including internet monitoring and data collection of your credit card, bank accounts, and social security number.
Is it wise to invest in paid monitoring services?
Paid credit monitoring services offer better coverage than free credit monitoring. However, they come at a price and, in many cases, don't always mean the best services.
Most paid monitoring services usually offer unlimited access to your credit score, but this doesn't mean they track all your scores across the three major credit bureaus. Keep in mind that certain credit card companies can do this for free.
Important:
If you want to invest in a credit monitoring service, you'll want to look for one that has 3-bureau credit monitoring and alerts you of any changes in your credit activity. This feature is one of the most vital aspects to look for in credit monitoring.
Paid credit monitoring services can typically detect unusual activities, such as:
New bank account
Large purchases, such as cars and appliances
Loan applications 
These alerts help because identity thieves use various techniques online. Once they obtain your personal information, they can easily open accounts, purchase goods, and even apply for loans under your name.
Paid credit monitoring services should also alert credit bureaus of suspicious changes and any honest mistakes.
Credit monitoring and ID theft protection: What's the difference?
Credit monitoring differs from identity theft protection in many ways. For one, credit monitoring is only one aspect of identity protection—and only caters to monitoring matters surrounding your credit reports.
Here, you can only receive notifications or see changes to your credit report, but you'll have no power to minimize the damages of fraud and other criminal activities.
Does credit monitoring prevent identity theft?
Not necessarily—it only shows one sign of identity theft. You may have to invest in identity theft protection services to safeguard your identity.
Identity theft protection services can monitor your online information in multiple ways. It can search through websites, social media platforms, and other nooks of the internet for signs that your personal information is in danger.
These can happen in real-time, unlike credit monitoring services that only alert you after fraudsters may have already used your information.
What are the benefits of credit monitoring?
Credit monitoring can help users keep tabs on their credit reports, which may include the following:
Missed payments
Credit card balances
Newly opened accounts
Hard inquiries
Remember that all of these can affect your credit standing, and it can be challenging to keep track of them on your own.
Thanks to credit monitoring updates, you can be quick on your feet and respond appropriately, thereby ensuring you build a healthy credit history. Furthermore, your credit history can also indicate potential identity theft.
How often should you get credit monitoring? The Consumer Financial Protection Bureau (CFPB) advises consumers to monitor their credit at least once a year to check for discrepancies and avoid fraud.
What credit monitoring can't stop: Understanding limitations
In simplest terms, credit monitoring allows access to your credit score status when necessary. However, having such a service by your side doesn't mean you can enjoy overnight cures for your credit situation, nor can it protect you from identity theft.
To help you gauge credit monitoring services limitations, here's a quick list of what not to expect from it:
It can't stop phishing emails.
It won't prevent someone from applying for loans using your name.
It can't keep your data safe from attacks and data breaches.
It can't report fraud instances to the authorities.
It can't fix grammatical errors, numerical mistakes, and other errors for you.
It won't fix your credit score for you.
Is it possible to monitor your own credit?
Yes, it's possible to monitor your own credit without the help of services. However, it can be extremely demanding of time, attention, and effort.
Monitoring your credit score on your own won't be as effective as relying on credit monitoring services, especially since you won't have access to your credit reports at all times.
You'll only be able to check your scores periodically once a year for all three reports, or perhaps one report for every quarter.
You also have to read the reports on your own, meticulously reviewing them alongside previous reports. The process can be exhaustive, and you'll likely miss some red flags.
How much do credit monitoring services typically cost?
Credit monitoring service costs depend on the coverage and type of service you want to invest in.
Most services come in two types—basic and premium. Basic services are practically free to use, while premium counterparts can cost anywhere from $8.99 to $39.95 per month.
Best paid credit monitoring services
If you're looking for paid credit monitoring services, here are some of our recommendations:
IdentityForce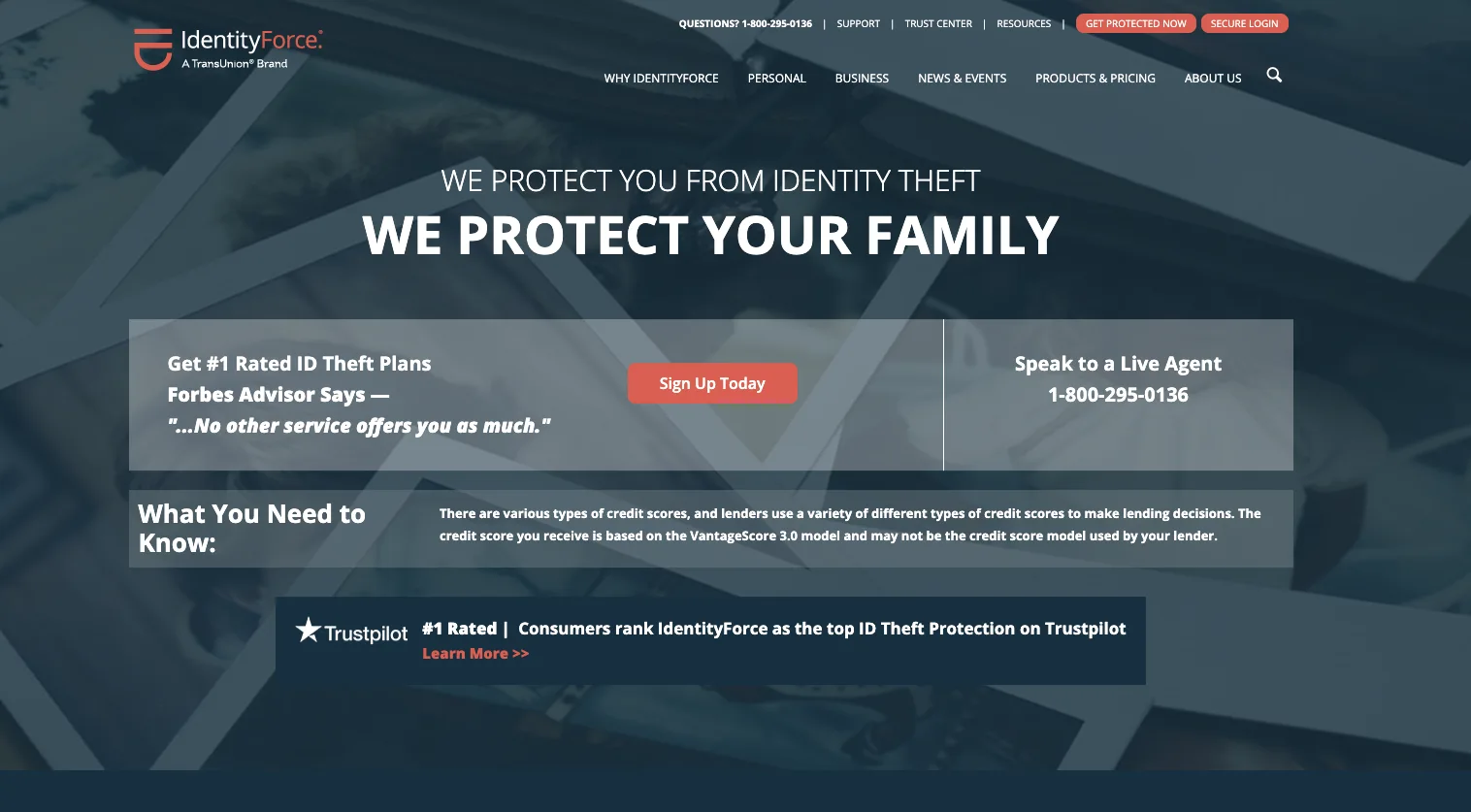 Based on its website, IdentityForce offers extensive security features designed to monitor your information online. This identity theft protection service also offers credit monitoring.
It covers social media platforms like Twitter, Facebook, and Instagram, as well as the dark web and even court records. Here, it looks for inappropriate or suspicious activities done under your personal information,
IdentityForce has an excellent customer rating of 4.5/5 on Trustpilot, and users enjoy receiving alerts for potential fraud on credit cards, investment accounts, bank accounts, social security numbers, etc.
CompleteID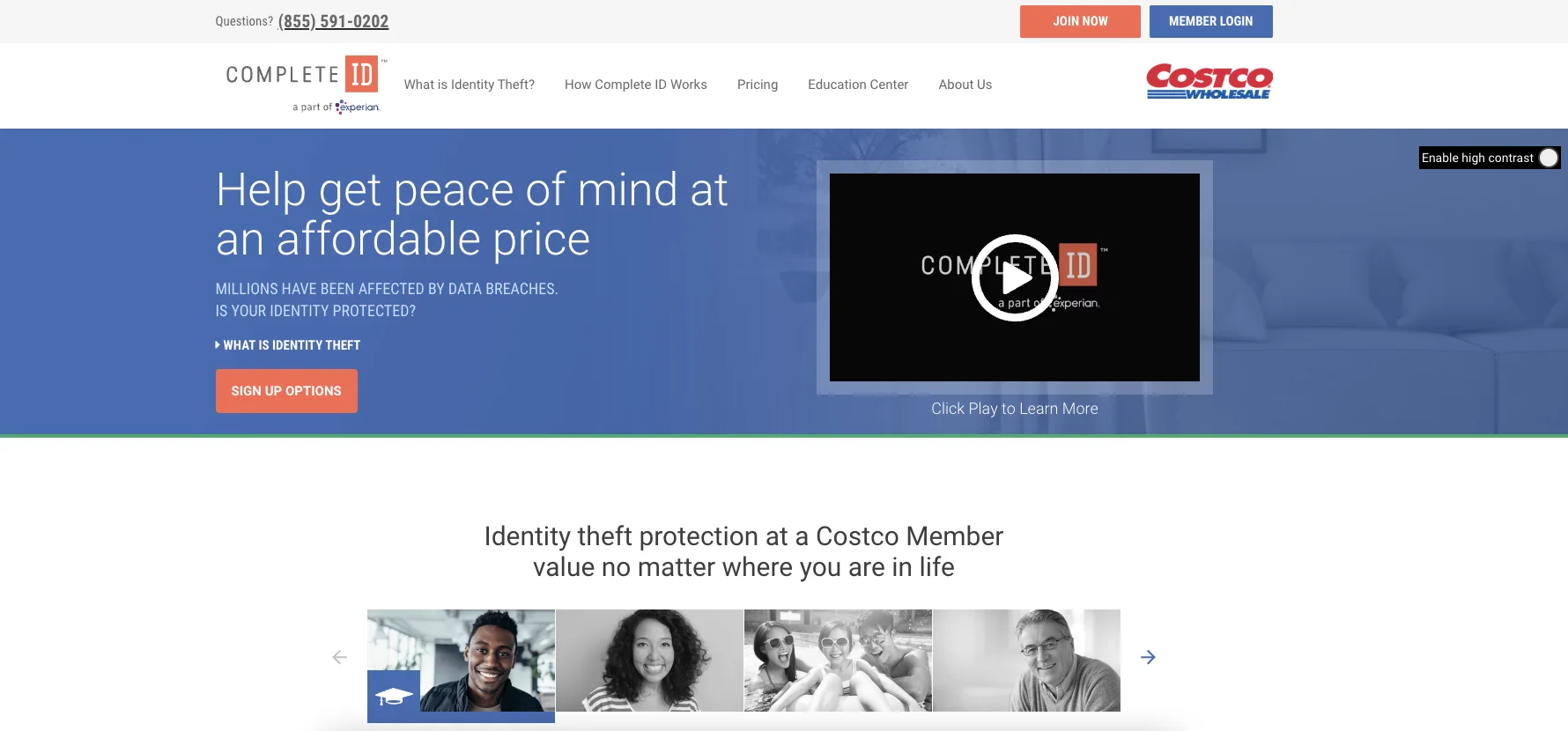 Experian's CompleteID boasts a more comprehensive service, but at the right cost. It claims to be the best compromise between free and high-costing credit monitoring services, especially since Costco executive members can get it for only $8.99.
Best free credit monitoring sites
Free credit monitoring services are also available if you want to save a little more money. Here are some of the best free credit monitoring services:
Credit Sesame
Credit Sesame offers free identity and credit monitoring services at a basic level. It also offers up to $1 million in complimentary fraud insurance, credit monitoring alerts dine daily, and even identity restoration.
Users on Trustpilot state that they like the service because it helps them learn about their credit, and it doesn't require giving away their credit card details.
NerdWallet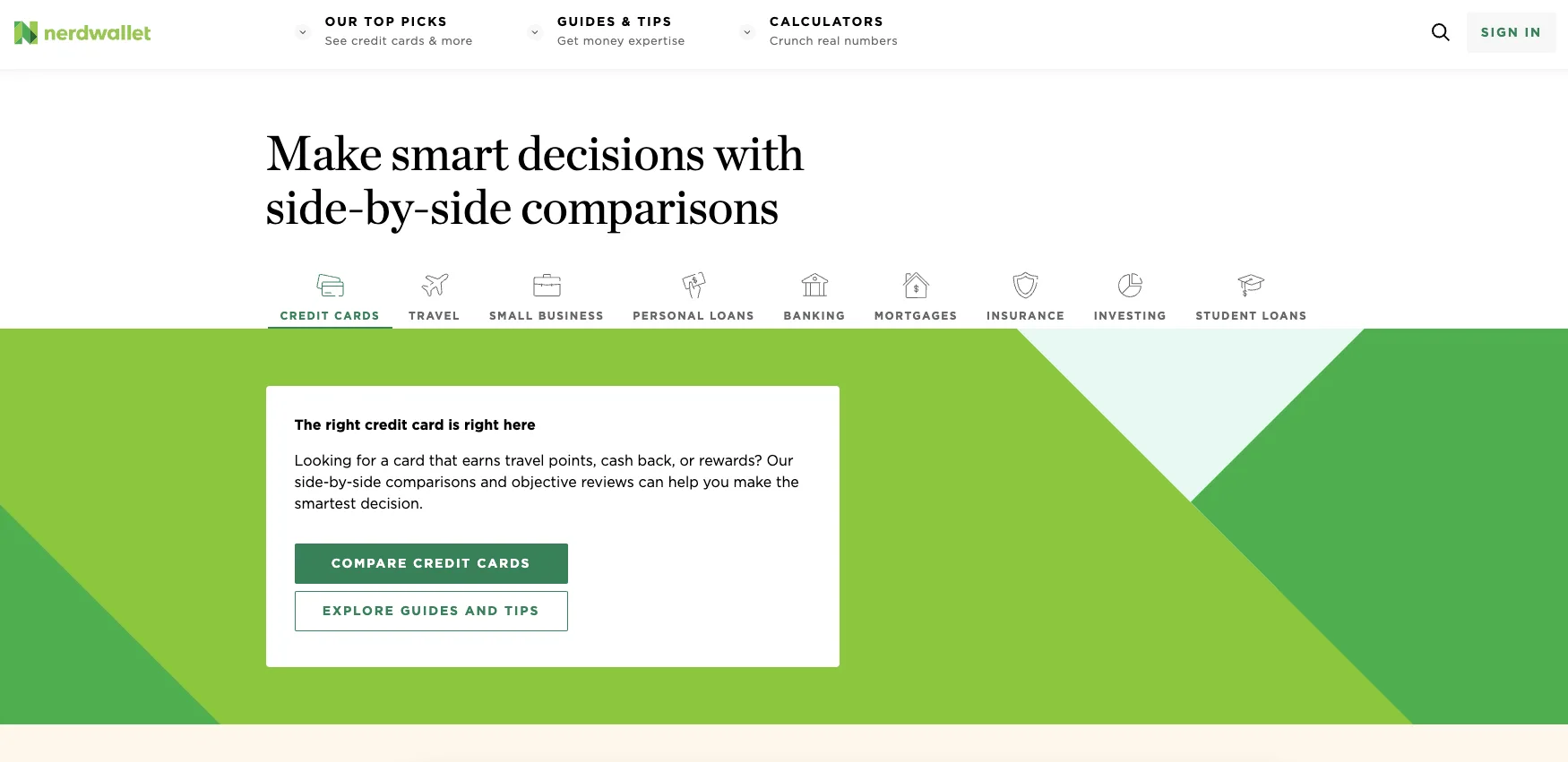 NerdWallet's website claims that users can gain access to their TransUnion credit reports upon signing up—for free. It also claims to refresh credit report details weekly, which can be helpful if you truly wish to keep track of your credit status for whatever reason. You can access these reports using a mobile app.
Some users find NerdWallet useful because it's informative and helps track finances, but others complain about its inefficient customer support.
Other ways to monitor your credit
You don't necessarily have to invest in credit monitoring services to monitor your credit report. As previously mentioned, you can do it on your own.
Check your credit report with AnnualCreditReport.com
You're entitled to one free annual report from each of the major credit bureaus:
Experian
TransUnion
Experian
You can access these reports annually without additional costs by visiting AnnualCreditReport.com.
Use free credit monitoring through your credit card company
Apart from taking advantage of free access, you can also ask your credit card provider for free access to their credit score monitoring. They usually offer these as part of their customer service, so don't hesitate to ask.
To get started, here's a list of credit card issuers that offer a free credit score.
Conclusion
Is credit monitoring worth it? Given the exhaustive process of credit report monitoring, we can safely say that investing in a credit monitoring service can be beneficial—but only to an extent.
If you only want a way to keep track of your financial standing carefully, then, by all means, contact the best company for the job!
If you want a comprehensive online protection plan, it's best to invest in an identity theft protection service—they also offer credit monitoring as part of their package.
At the end of the day, it will come down to your personal preference.