Nowadays, kids spend a lot of time online for school and leisure. They have more access to smartphones, tablets, and the internet than ever. As parents, however, are you sure that they are safe?
You've heard the horror stories. You know that the internet can be a dangerous place for teens, especially with scammers, hackers, and identity thieves lurking everywhere. But what can you actually do to protect your kids?
At the end of this article, you'll be able to set up some measures to ensure that your teens are protected against internet scams, identity theft, and other crimes.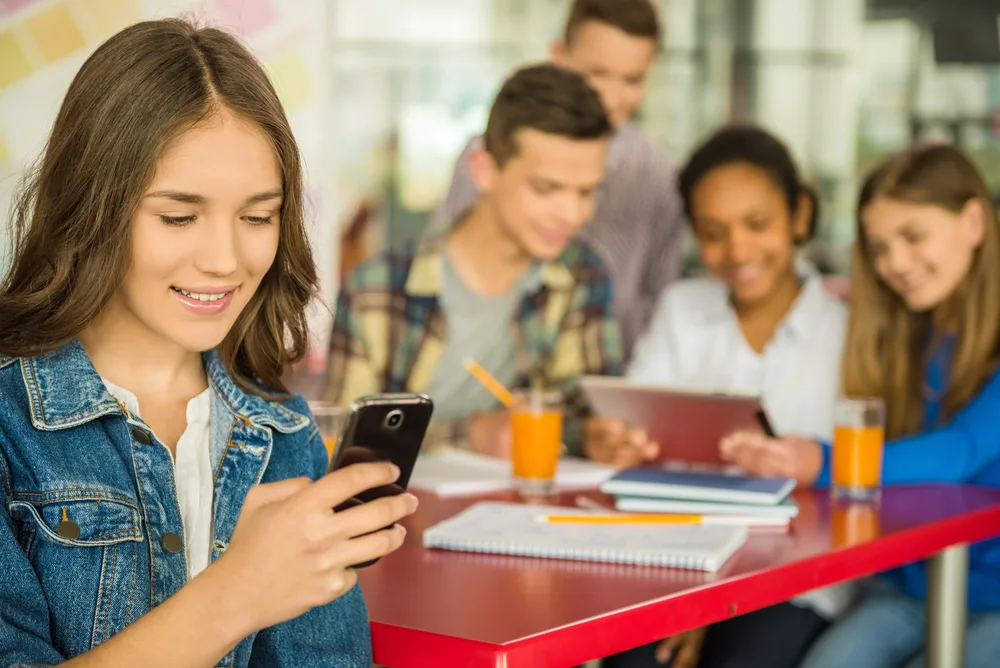 We've done deep research into this topic, searched the web for reputable sources on internet safety, and asked security experts for tips to keep teens safe online. 
Keeping up to date with all the latest online traps, scams and malware your children can get tangled up in is a nightmare you shouldn't have to deal with. Let Aura help you safeguard your whole family and give you control over your privacy and data.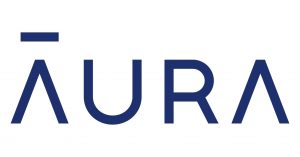 They will:
Provide you with easy to use parental controls to help you block sites, manage screen time, monitor internet usage and more.
Monitor you and your children's SSN and other data to help prevent identity theft.
Secure your browsing with a military grade VPN, password manager and antivirus software.
With the family option, all of your children are covered and up to 50 devices. Get back to doing what you love online, safely.
The last thing you want is to skip any of these crucial methods and compromise the safety of your kids. The slightest misstep can lead to personal information falling into the wrong hands and causing your kids to suffer serious consequences like ID theft, scams, and fraud.
Keep reading until the very end to find the top tip that could keep teens safe online 99% of the time.
Tips for keeping teens safe online
There isn't one fail-safe method for keeping your kids safe online. However, following the tips greatly lessens the likelihood of them becoming victims of scammers and thieves.
1. Set rules and boundaries for internet usage, and enforce them
The internet can be a valuable tool for children and teenagers, providing access to educational resources and social networking opportunities. However, it can also be a dangerous place, full of predators and other dangers.
So, it helps to set rules and boundaries for internet usage and enforce them. In doing this, parents can help their children stay safe and responsible online.
When setting rules, it's essential to be clear and concise.
For example, you may want to set a rule that prohibits your child from sharing personal information online. You should also explain the reasons behind the rule so that your child understands why it's necessary.
Once you've set the rules, it's equally important that you enforce them. Some basic guidelines include limiting the amount of time spent online, restricting access to certain websites, and monitoring activity through parental controls or other means.
2. Install parental controls on devices that connect to the internet
This has become even more crucial as more and more devices become internet-enabled. It's a great way to protect your children from harmful or inappropriate content that's often found online.
Parental controls allow you to set restrictions on what websites your children can access, what apps they can download, and how much time they can spend online.
You can also use parental controls to monitor your child's activity and receive alerts if they attempt to access restricted content.
3. Keep track of your child's online activity, including what websites they are visiting
In today's connected world, it's more important than ever to keep track of your child's online activity. Not only do you need to be aware of what websites they're visiting, but you also need to monitor their social media usage and any other online activity.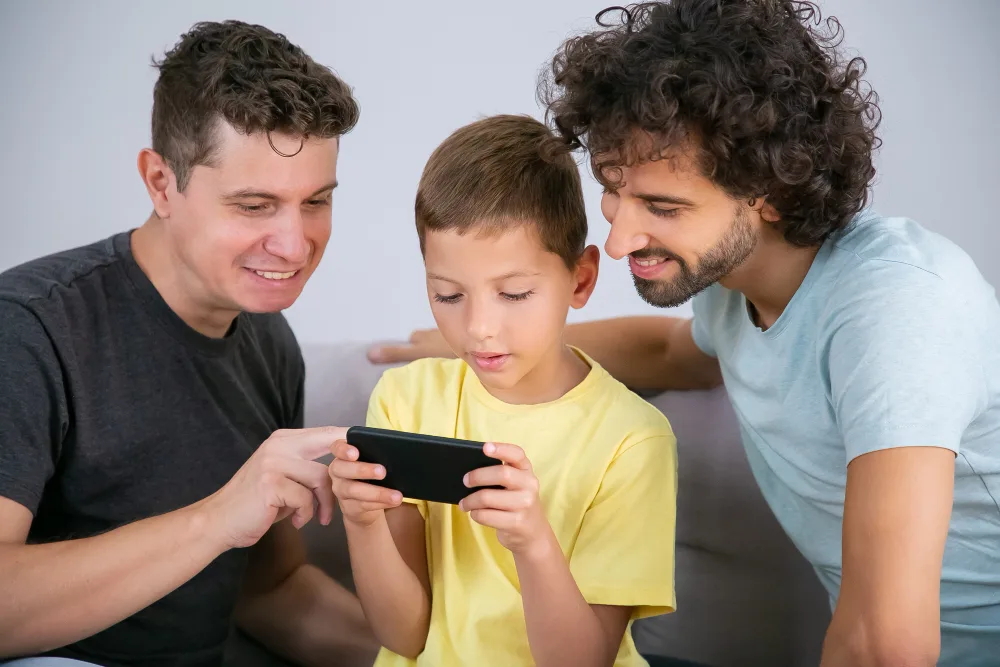 Doing so can help you protect your child from inappropriate content, cyberbullying, and other online dangers.
There are a number of ways to do this:
Install parental control software on their devices. This will allow you to block certain websites and monitor their online activity
Ask them what websites they are visiting and have a conversation about internet safety
Check your child's web browser history to see which sites they have been visiting
Regardless of the approach you take, keeping tabs on your child's online activity is essential for their safety and well-being.
4. Educate yourself about the latest online threats and how to protect your family from them
It's no secret that the internet can be a dangerous place. Every day, there are new threats, from viruses and malware to scams and phishing attacks.
While it's impossible to eliminate the risk of being targeted by online criminals, there are steps you can take to protect yourself and your family.
Educate yourself about the latest threats. Keep up with the news, read blog posts from security experts, and study the best practices for online safety
Make sure your computer and mobile devices are protected by reputable security software.
Don't hesitate to reach out for help if you're ever in doubt about whether something is safe or not – there's no shame in being cautious.
By taking these simple steps, you can help keep your family safe from the ever-evolving world of online threats.
5. Teach your kids how to spot fake profiles and scams online
With the internet becoming increasingly accessible, it's important to teach your kids how to spot fake profiles and scams. Unfortunately, scammers are always finding new ways to take advantage of people, so it's important to be vigilant.
One common scam is creating fake profiles on social media sites and dating apps. As such, it's important that you talk to your kids about what a fake profile might look like.
Often, it might have a "stock" photo instead of a real picture, or it might use someone else's name and personal information.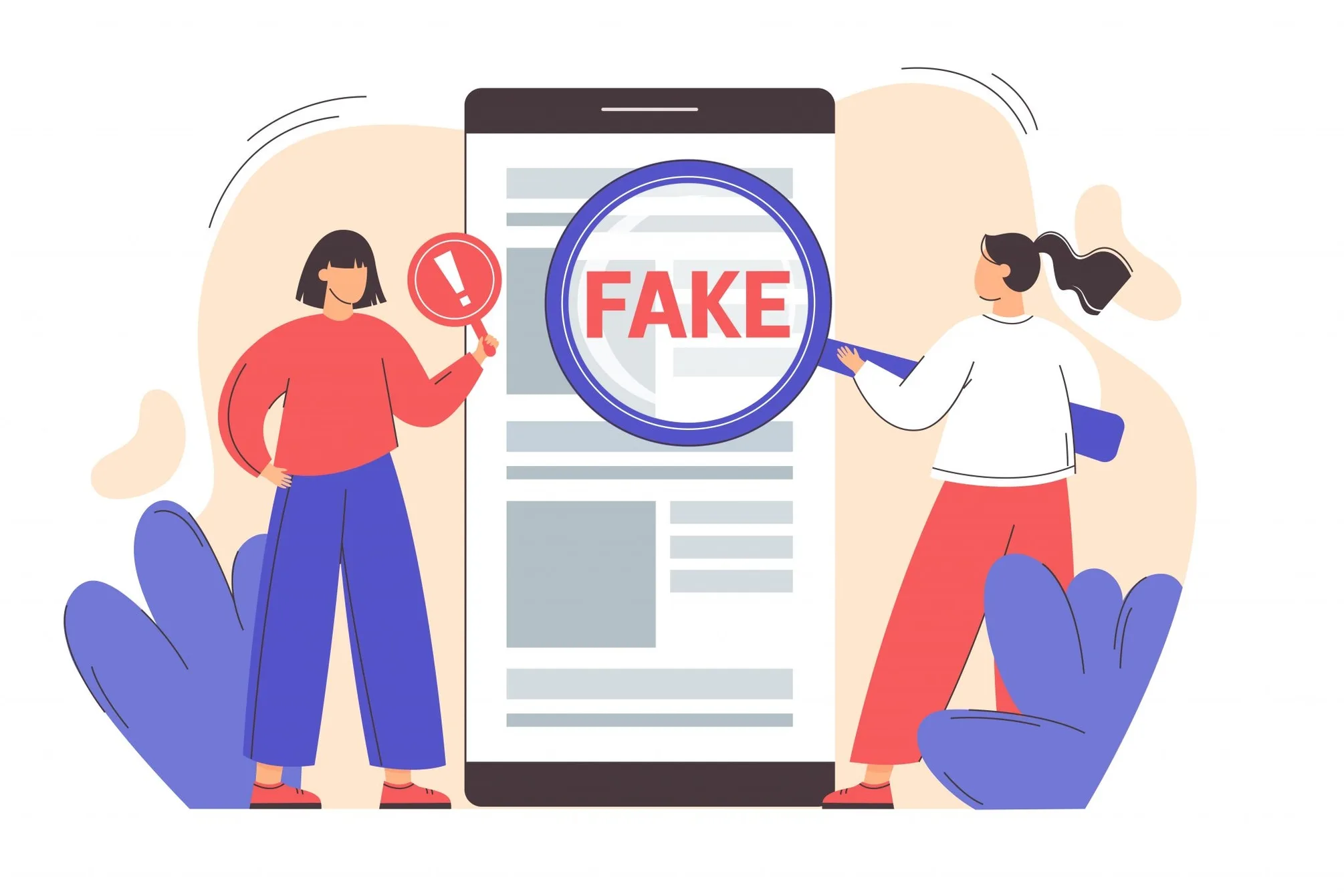 Explain that scammers often create fake profiles to trick people into giving them money or personal information. Once they have your personal information, they can use it to steal your identity or even blackmail you.
Another common scam is phishing, where scammers send emails or messages that appear to be from a legitimate source, but are actually just trying to get your personal information. They may pretend to be from your bank, for example, and try to trick you into giving them your account number or passwords.
It also helps to teach your kids not to share personal information with anyone online, even if they seem like a friend. Scammers can be very convincing, and they may try to pressure kids into revealing their home addresses, phone number, or other sensitive information. Remind your kids that they should never give out personal information without your permission.
If you ever receive a suspicious email or message, don't respond and don't click on any links. Instead, report it to the site or app where you received it.
6. Advise them not to post any personal information online, like their address or phone number
It's important to be careful about what personal information you share online. Once something is posted, it can be very difficult to remove it and you may lose control over who has access to it.
For example, if you post your phone number or address on a social media site, anyone who sees it may be able to contact you. In some cases, this may not be a problem, but in others, it could lead to unwanted attention or even harassment.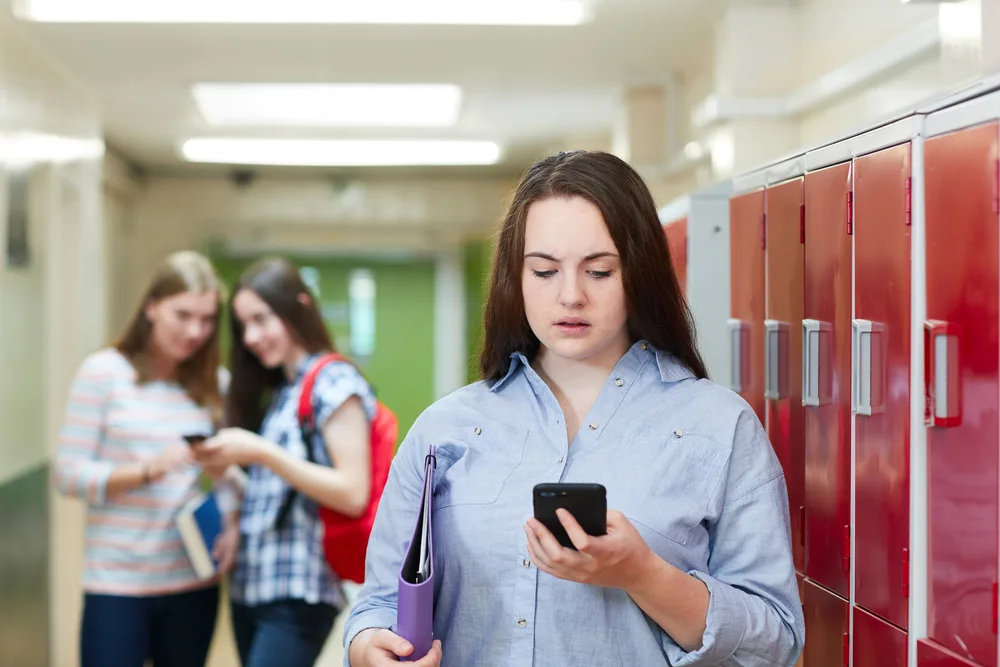 It's important to think about the possible consequences of sharing personal information before you post it online. If you're not sure whether something is safe to share, err on the side of caution and don't post it.
Remember, once it's out there, you can't take it back.
By being careful about the information you share online, you can help protect yourself from identity theft, fraud, and other potential problems.
7. Help them create strong passwords that are difficult to guess
It's important to teach your kids the importance of cyber security from an early age. Part of that is helping them create strong passwords that are difficult to guess. Here are a few tips: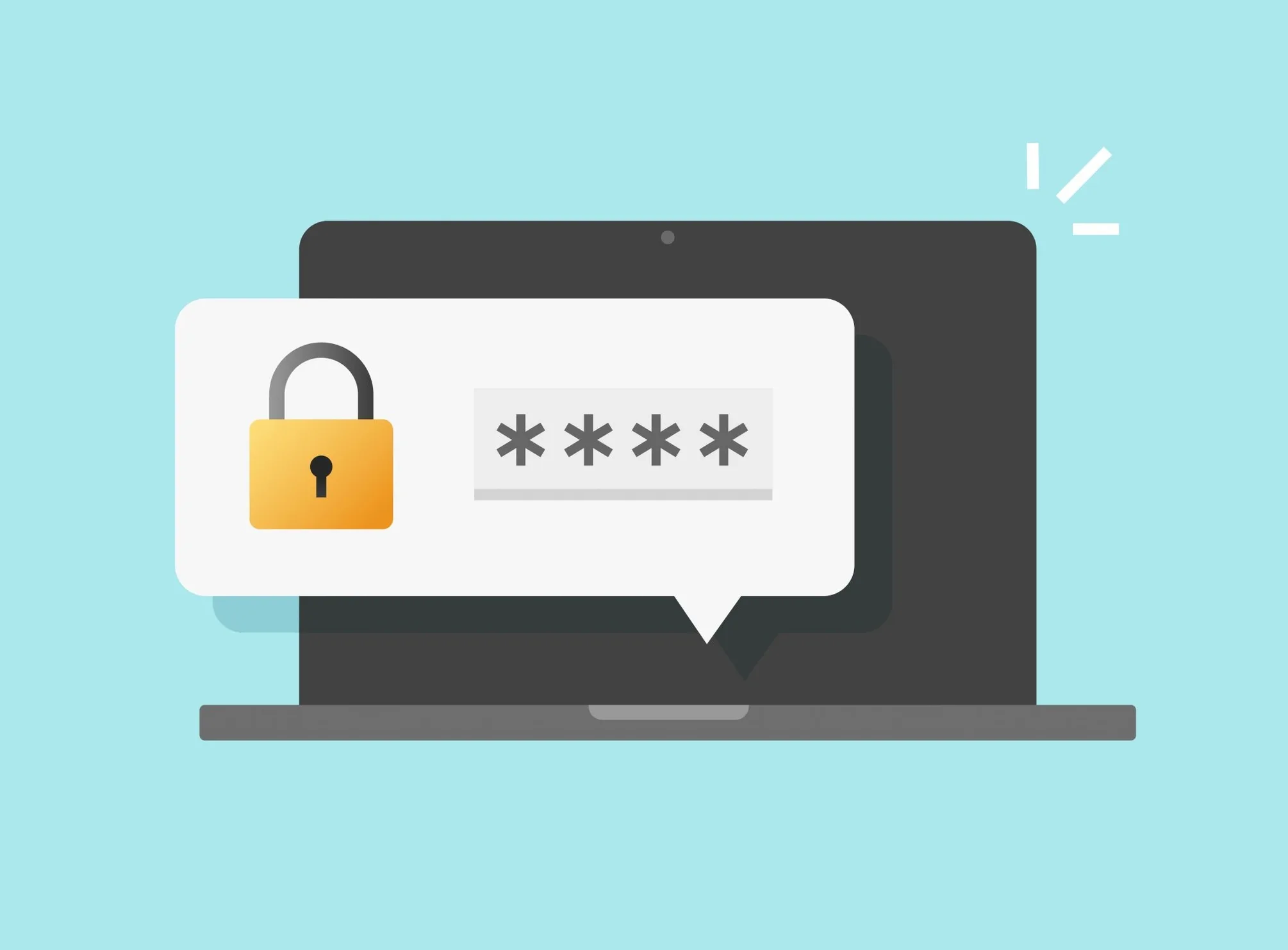 Use a combination of uppercase and lowercase letters, numbers, and special characters.
Avoid using easily guessed words like "password" or your child's name.
Make the password at least 8 characters long.
Avoid using sequences or repeating characters (e.g., "1234" or "aaaa").
Change the password regularly, at least every 3 months.
While these steps may seem like a lot of work, taking the time to create strong passwords is essential for keeping your accounts safe from hackers.
8. Keep an eye on their social media activity
Make sure they're only interacting with people they know in real life.
Social media has become an increasingly important part of our lives, and it's important to make sure that your children are using it responsibly.
In addition, encourage them to use privacy settings to control who can see their posts. This will help them avoid potential predators and cyberbullies.
9. Use antivirus software
With the increasing popularity of smartphones and tablets, it's more important than ever to make sure that your kids' devices are protected from viruses and other malware.
Antivirus software can help to detect and remove malicious software, as well as block unsafe websites. In addition, many antivirus programs come with other features, such as parental controls, that can help you keep your kids safe online.
When choosing an antivirus program, look for one that is compatible with your kids' devices and offers the features that you need. Also, be sure to keep the software up-to-date, as new threats are constantly emerging.
10. Show your kids that you trust them
As a parent, it's natural to want to protect your children from the dangers of the internet. But with so much of their lives now taking place online, it's important to strike a balance between keeping them safe and giving them the freedom to explore and learn.
One way to do this is to show your kids that you trust them when it comes to internet safety.
Talk to your children about internet safety and how to stay safe online. Open these lines of communication with your children. Teach them the methods we mentioned above, and explain to them why you need to take these precautions.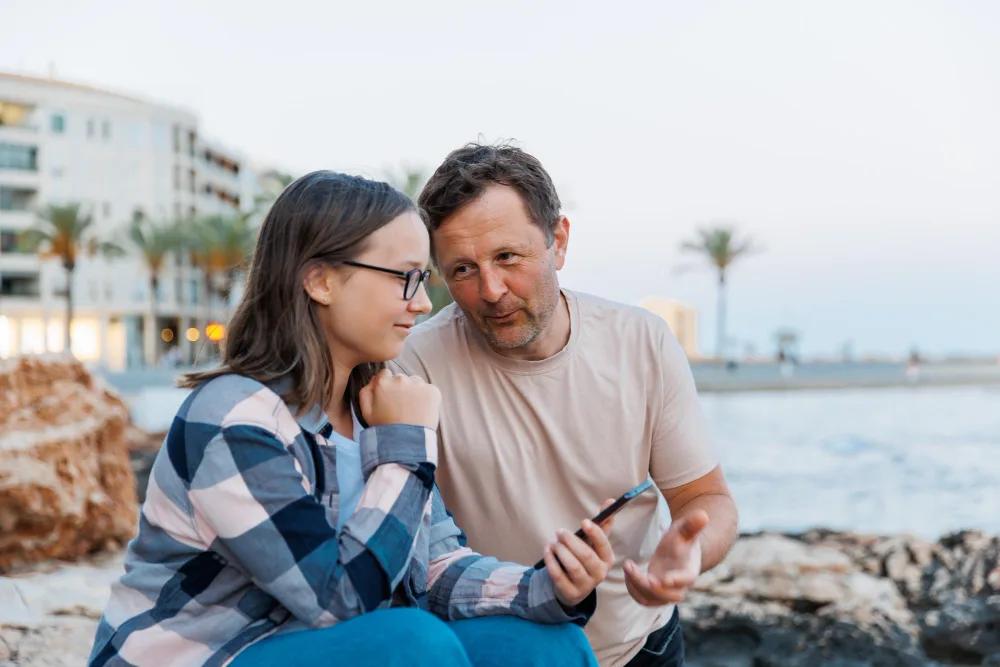 Talk to them about the importance of being responsible and respectful online, and let them know that you're there to help if they ever run into any problems.
Encourage them to come to you if they see something that makes them feel uncomfortable, and explain that they can always come to you with any questions or concerns.
By taking this approach, you can help your kids stay safe online while also teaching them how to be responsible digital citizens.
11. Be a role model for responsible internet use – lead by example!
Our top tip for keeping your teens safe online? Be a role model for responsible internet use! Just as parents set the tone for their child's physical health and well-being, they also play a crucial role in shaping their online habits.
Studies have shown that children who see their parents using the internet responsibly are more likely to do the same. When it comes to setting a good example, there are a few key things to keep in mind.
Be aware of the time you spend online. Just as you wouldn't want your child to be glued to a screen all day, try to limit your own screen time and make sure you take breaks to do other activities.
Be mindful of what you share online. Just as you wouldn't want your child to share personal information with strangers, avoid posting sensitive information about yourself or others.
Set aside some screen-free time for the whole family to enjoy together.
By following these simple guidelines, you can help your child develop healthy habits that will last a lifetime.
Make safe screen time easier on yourself with Aura . As identity theft, financial fraud & security experts, they will do all the heavy lifting and ensure your whole family is protected.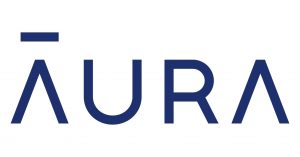 You'll enjoy:
Peace of mind knowing you will be alerted immediately if any SSN, credit cards, transactions or data has suspicious activity.
Total freedom of control over your children's online safety allowing you to block certain sites, restrict screen time and more.
Full identity theft insurance coverage up to $1M for eligible fees and losses .
Don't end up as the next victim. Protect your family with Aura today:
Recommended resources for information on Internet safety for their kids
There are a number of resources available to help you keep your kids safe online. Some of these include:
Conclusion
Internet safety is a crucial issue for parents to address with their kids. By taking the time to talk to your kids about responsible internet use, you can help them stay safe online while also teaching them how to be responsible digital citizens.
Additionally, setting a good example by being a role model for responsible internet use is an important way to encourage your kids to develop healthy habits that will last a lifetime.
If you're ever unsure, there are a variety of resources available if you want to learn more about internet safety for your kids.