Do you use the internet for a lot of work, school, and personal activities? If yes, you might share personal information that fraudsters can steal, albeit unconsciously.
As you search for ways to prevent identity theft, you might have discovered InfoArmor. However, you may not have an idea how it works.
We've heard that InfoArmor is a consumer favorite, but it has its pros and cons. So, we looked into official InfoArmor sources and searched the web for feedback and reviews from real users from independent sites, like TrustPilot, BBB, and Reddit.
This article will help you know whether InfoArmor is right for your needs. So, read until the end to learn about the top consideration before signing up for InfoArmor identity theft protection.
You can avoid missing out on critical factors that can help you choose the proper ID theft protection and wasting money on a product that doesn't suit your needs.
What is InfoArmor Premier Identity Theft Protection?
InfoArmor Premier Identity Theft Protection was created to safeguard people from identity theft by providing several monitoring services (we'll discuss them later in more detail).
Since 2007, InfoArmor has been serving millions of individuals who want to avoid identity theft. According to its website, the platform protects over 4,000 companies in the US, and that's a testament to InfoArmor's good reputation.
Also, InfoArmor awards & accolades include the SC 2018 Trust Award for Best Threat Intelligence Technology.
So you might be wondering what the company is behind this product?
First, we'll tell you about InfoArmor's history. Drew Smith previously owned it, but AllState acquired InfoArmor in 2018. The AllState Corporation ventures into different industries, including insurance and transportation.
Features
We listed InfoArmor Premier's features into five categories.
1. Identity Monitoring
InfoArmor searches the web, social media, and dark web for suspicious activities that could indicate that criminals have hacked your accounts.
Under the Dark Web Monitoring service, InfoArmor will alert you if someone mentions your usernames and passwords on the dark web. You'll also receive notifications if InfoArmor spots your driver's license or passport details on the darknet.
Since most hackers target credit card and bank account details, InfoArmor alerts you if someone sells your card information.
2. Financial Monitoring
InfoArmor can also help prevent financial fraud by alerting you if someone is trying to open a credit card or bank account under your name. It also notifies you of non-credit transactions like suspicious student loan activities and medical billings.
You can also use this program to manage your 401(k), which is a retirement savings plan offered by employers. Scammers can impersonate you, steal your identity and your 401(k), so it helps that you protect this fund.
3. Credit Monitoring
You can also check your credit standing from TransUnion when you sign up for InfoArmor Premier. With an enhanced feature of this service, InfoArmor can help you freeze and unfreeze your credit report.
This way, you can restrict other people from accessing your credit report. As a result, scammers won't be able to open a new credit account under your name.
4. Privacy Management
InfoArmor can assist you in rejecting scam calls, junk mails, and pre-approved credit offers. You can also get a monthly email showing your Identity Health status, informing you how at-risk your identity is.
Since one of the tactics of ID thieves is to change your address in some documents, InfoArmor also notifies you if TransUnion spots an address change under your name.
5. Insurance Coverage
InfoArmor offers a $1 million insurance policy that includes costs for reclaiming your identity from scammers. It also allows up to $500,000 as reimbursement for your stolen funds.
According to its website, the company can also reimburse up to $50,000 for your health savings account and 401(k) retirement plan.
When we read the footnote, we discovered that the insurance policy is still subject to various terms, conditions, and exclusions. The website also mentioned that such coverage might not be available in all jurisdictions.
It means that there's no assurance you'll get the $1 million insurance policy because conditions must be satisfied before you can become eligible for it.
Sign-up process
Here's how to register at InfoArmor:
Go to AllState Identity Protection website, then choose "personal."
Hover your mouse on the "plans" option, then select "consumer plans."
Under Premier, click "get 30 days free," so the website will redirect you to the sign-up page.
Choose your preferred Premier plan.
Enter your personal information, including name, email address, and phone number.
Type your street address, city, state, and zip code.
Create your username and password.
Provide payment details to start using InforArmor's services.
If you're wondering how to set up the family plan in InfoArmor, we discovered that it almost has the same process as mentioned above.
The only difference is you need to choose the "AllState Identity Protection Family" on the sign-up page.
How much does InfoArmor cost?
The Individual plan costs $17.99, while the Family option is worth $34.99 monthly.
What to consider before signing up for InfoArmor?
Here's what we found to be the top consideration before registering for InfoArmor: it doesn't prevent you from having your identity stolen; InfoArmor can only help monitor your accounts and alert you in case something suspicious happens.
It's also worth noting that the company asks for your Social Security Number (SSN). Take note that it's a private business, so it's not primarily authorized to request your SSN.
You can check our previous article for a list of institutions that can legally ask for your SSN.
So if you're comfortable sharing it with InfoArmor, you can continue signing up for their services.
Besides, InfoArmor offers credit monitoring, which is helpful for people who don't have the time to review their credit reports actively. It's also convenient because you can get automatic notifications whenever your information is at-risk.
Plus, it has insurance coverage that can reimburse you up to $1 million, provided that you meet the terms and conditions. It could help you reclaim lost funds, which would have been difficult to restore if not for InfoArmor.
InfoArmor pros and cons
Here's what we found to be InfoArmor's advantages and disadvantages.
| Pros | Cons |
| --- | --- |
| The Family plan includes you and an additional ten members. It's inexpensive because it only costs $34.99 per month. | The Premier Identity Theft Protection is costly at $17.99 per individual. |
| It's operated by a reputable company trusted by thousands of businesses. | It monitors only one credit bureau— TransUnion. |
| It has a straightforward sign-up process. | It doesn't provide anti-virus protection. |
| It has a mobile app. | According to the website, some features require additional activation. |
| InfoArmor offers insurance coverage of $1 million and $500,000 stolen funds reimbursement. | It doesn't notify you about suspected health insurance fraud. |
| It alerts you of any suspicious activity regarding your information, so you can prevent identity theft and fraud. | |
We found out that some services involve additional activation, which may refer to extra costs, or you may need to reach out to their customer service.
Here's how to contact InfoArmor customer service: call 1-800-789-2720 or email [email protected]. Fortunately, they have a 24/7 support line for their clients.
What do people say about InfoArmor?
Some are only using InfoArmor because their company offers it, so they can try it for free. According to them, the $1 million insurance coverage sounds appealing since it can help them in case they would be victims of fraud.
However, some users said that it doesn't offer much difference because the three major credit bureaus provide a free credit check. As a result, they can monitor the credit reports on their own.
They also suggested that it's better to freeze a credit report than sign up for InfoArmor Premier or other ID theft protection services.
Do you need identity theft protection services?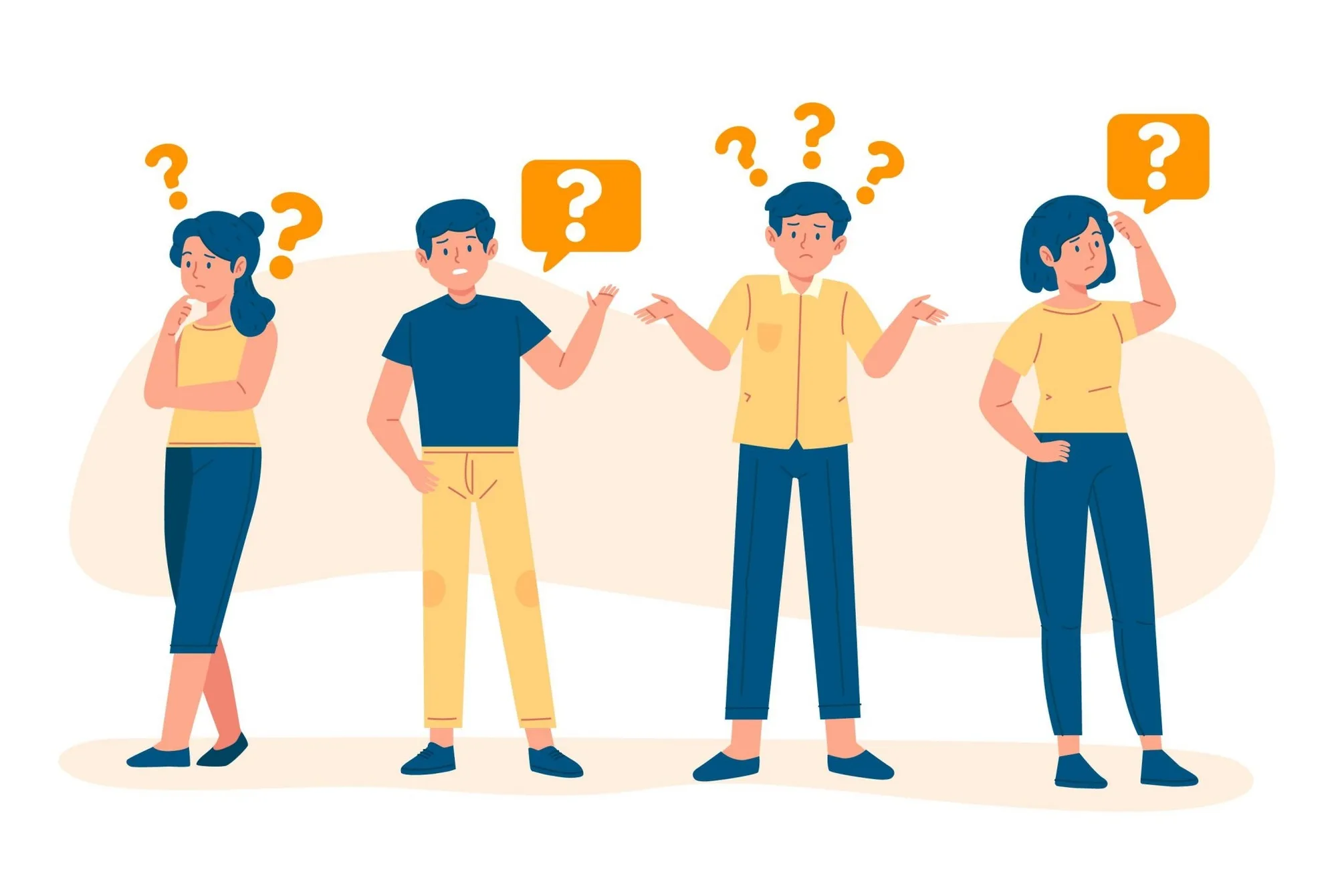 Since InfoArmor and other ID theft protection services can only alert you when something suspicious happens, some may say that you don't need these monitoring services.
However, their reimbursement feature and insurance coverage are helpful in case scammers will target your accounts.
The notifications are also great for individuals who don't have the time to monitor their credit reports manually. InfoArmor gives automatic updates regarding your accounts, so you can act immediately if you would be a victim of fraud.
Most victims discover their information has been compromised only when they apply for a loan or claim state benefits. This is something we believe you can prevent with ID theft protection services.
You can recover your accounts and finances more quickly because of regular updates regarding your credit and overall identity health status.
What should the best identity protection service include?
Here's what to look for in an ID theft protection service:
The app or software should monitor your accounts, including 401(k) retirement funds, bank accounts, and health insurance accounts.
It should provide regular credit reports so you can see if someone tries to apply for a loan, credit card, or bank account under your name.
The company should offer insurance coverage to replenish your stolen funds, as well as pay travel expenses and legal fees you incur while trying to reclaim your stolen identity.
It must help recover your account should you be a victim of identity theft.
Go for an ID theft protection service with a user-friendly mobile app that sends real-time notifications.
It should have 24/7 customer service that you can contact whenever you have a complaint or need an update regarding your account.
What are alternatives to InfoArmor Premier Identity Theft Protection?
We compiled the top three ID theft protection services and compared them to InfoArmor to help you decide which one's for you.
Identity Guard
If you're looking for information about Identity Guard vs. Infoarmor, then here it is:
Identity Guard offers more reimbursement than InfoArmor because it promises to give $1 million for financial loss and another $1 million for personal expenses.
It also offers credit monitoring for the three major credit bureaus, not only TransUnion. Identity Guard clearly has an advantage over InfoArmor.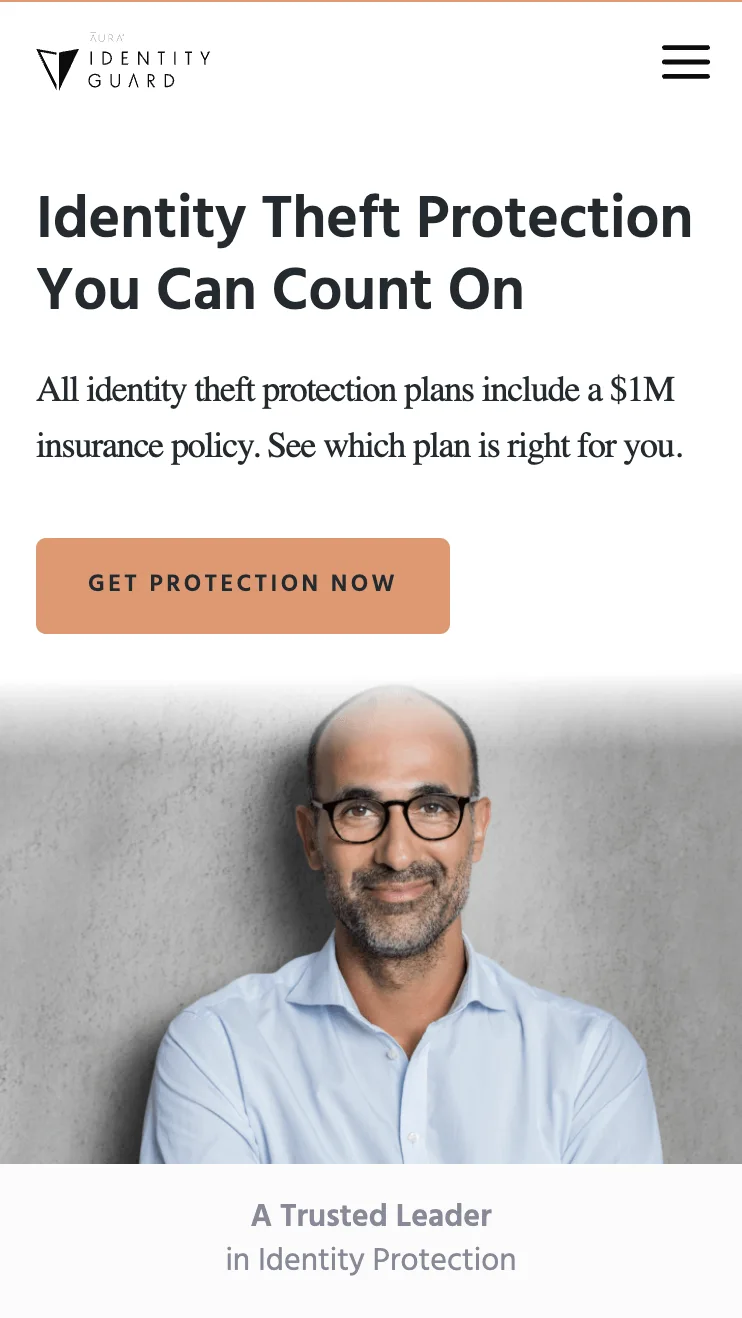 Norton LifeLock
Since Norton LifeLock is also used by many, you might be wondering, "Should I pay for InfoArmor or LifeLock services?"
Norton LifeLock offers more stolen funds reimbursement than InfoArmor because the former offers $1 million, while the latter only provides up to $500,000.
Like Identity Guard, LifeLock also gives credit reports from the three bureaus—Equifax, Experian, and TransUnion.
Based on our comparison, we recommend choosing Norton LifeLock over InfoArmor.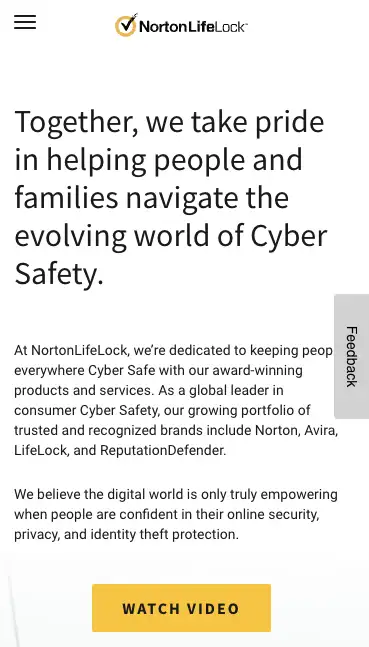 Aura
Only Aura offers a virtual private network (VPN) among these three services. It also has three-bureau credit monitoring, like Identity Guard and Norton LifeLock.
It also offers a $1 million maximum coverage but doesn't mention any stolen funds reimbursement for other purposes.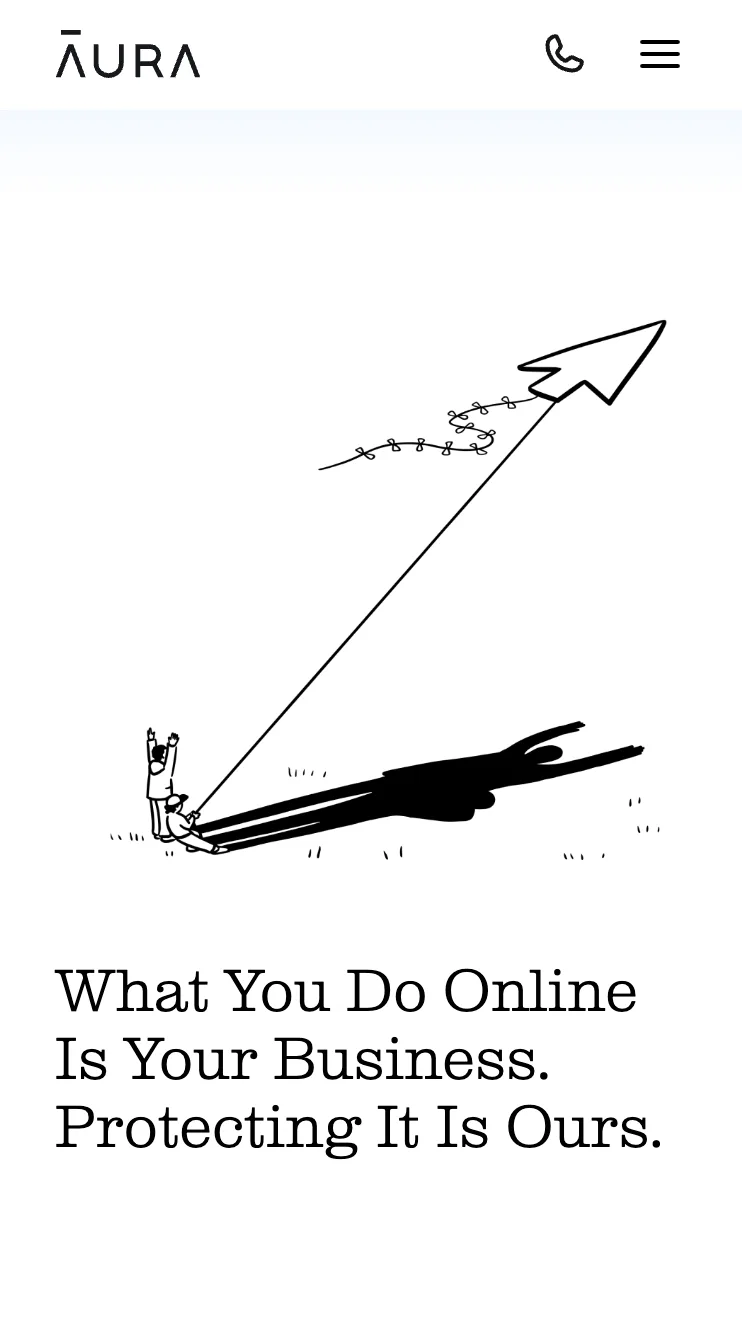 Is InfoArmor worth it?
InfoArmor is worth trying if you don't have time to review your credit reports manually. It also offers a great way to monitor your offline and online accounts because the software provides alerts on account activities.
Plus, you'll have $1 million insurance coverage and $500,000 stolen funds reimbursement, subject to terms and conditions.
The Premier plan may be costly for an individual, but it can help in identity recovery in case fraudsters steal your information.