Scams on the internet are one thing, but many fraudsters still rely on old tricks to steal information from us.
You may have heard of friends and family receiving phone calls from strangers claiming to be government agencies like the IRS or Social Security, offering help to solve identity theft cases.
Unfortunately, scammers can be convincing, and once they get your personal information, they steal your identity and your money. You'll want to know how to spot identity theft scam calls, and knowing their tactics can help you understand what you're up against.
We looked at the latest cases of ID theft scam calls. Scam tactics become more sophisticated as technology evolves, so it's essential to know the current scams to watch out for.
We also gathered the best tips from ID theft experts. In this article, we shared the most telling sign of a scam call that you shouldn't miss. So don't skip reading!
What are the signs of identity theft scam calls?
You may be wondering why you're getting so many spam calls all of a sudden—even in 2022.
That's because scammers nowadays have a wealth of information, and they can get your phone number by browsing your public data on the internet and other means.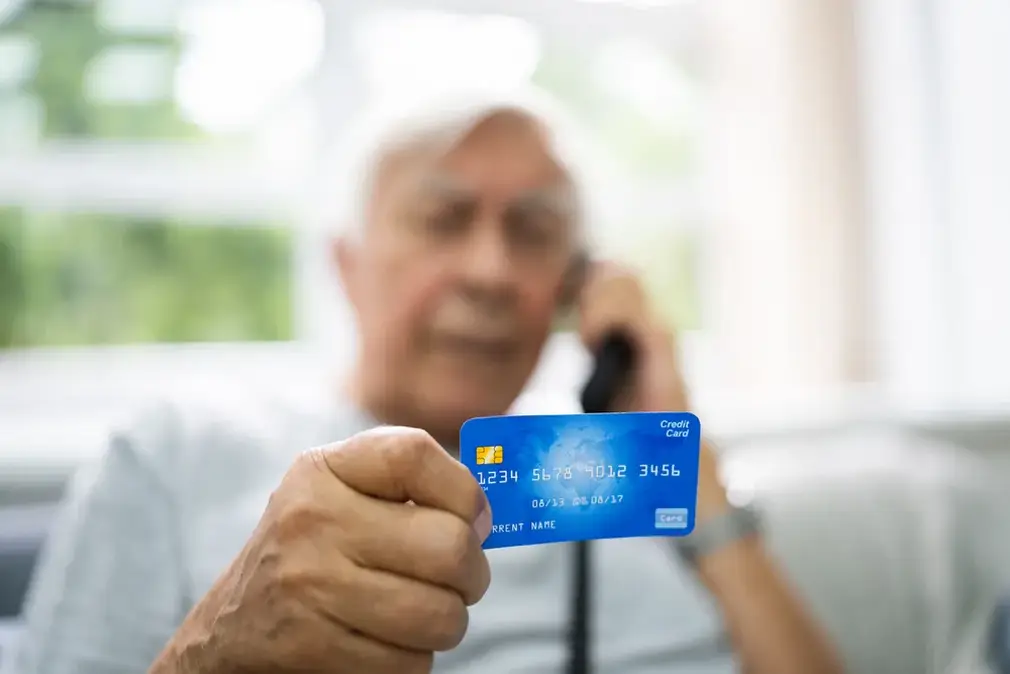 Can you get scammed just by answering a phone call? Although someone can't hack your phone by calling you, criminals can still use this method to get your money.
They may also steal your information to commit crimes like identity theft.
So, how do you know if an identity theft phone call is legit?
Typically, scam calls have several warning signs. Here are some things to watch out for:
1. They ask you for your personal information
Identity scammers usually pose as government representatives, often contacting you through text messages or calls.
They'll dictate their "employee ID number" to further convince you to engage, further supported by YOUR details.
They may have gathered some basic information about you to back up their claim that they work for Social Security, the IRS, and Medicare.
Unfortunately, this will later come with a request—they'll ask for sensitive personal information, such as your bank details or Social Security Number, or perhaps ask you to send them money.
2. You'll receive vague answers to questions 
After scammers ask you to pay for something randomly, you'll, of course, have questions in mind.
If you tell them your inquiries, you'll only receive vague answers. They'll usually deflect questions—far from the expected service from legitimate agencies.
3. You notice suspicious phone numbers
It's important to consider the phone numbers used. Government agencies often make use of standard phone numbers, which you can easily have access to online.
They'll also have unique numbers and identifiers and won't look remotely close to personal numbers.
4. They threaten you
Phone scammers want you to do as they say, and they'll only be successful once you let your guard down.
To do this, they rely on shocking messages. They may call about identity theft involving your information or that you have outstanding balances and pending crimes. They'll require you to pay as soon as possible.
These scammers will tell you to pay through wire transfers, gift cards, cash, and even cryptocurrency. They may even threaten that you'll be under arrest if you fail to pay.
Threatening is the most telling sign you're dealing with a scammer—no agency will directly contact you and bully you into paying.
Common examples of phone call scams
Now that we know the warning signs, it's paramount that we also understand the most common examples of phone call scams.
Here are some of the most prevalent:
Phishing
Phishing is usually common in emails, but scammers also use fake websites and phone calls to deceive you into sharing personal information. They may get your credit card numbers, bank accounts, social media accounts, and other sensitive data that can be used for identity theft.
Many fall victim to these tactics and lose money from their bank accounts, with unauthorized purchases on credit cards and other identity theft cases. 
False promises of prizes and lottery
Fraudsters also use prizes and lottery opportunities to scam you through phone calls, where they'll trick you into believing you have won some sort of prizes, such as a car, house, cash, or even vacation trips.
They'll instruct you to collect your prize, but to do so, you need to pay a minimal fee. Others will ask you for your credit card details, but in reality, there is no prize. 
IRS impersonation
No one wants to get in trouble with the Internal Revenue Service. Unfortunately, identity thieves can pose as IRS representatives, leaving you to believe that you owe the agency taxes.
They'll scare you into paying immediately, threatening arrest, deportation, or even revoking licenses.
Unfortunately, they can be convincing because they likely already have some information about you, including your Social Security number.
It's important to remember that the IRS will NEVER text, call or email you to pay your dues!
How to avoid phone call scams
If you want to protect yourself against identity theft phone calls, you have to know how to safeguard your data.
Matt Aubin, the founder of cybersecurity company Counter Surveillance Cyber Team, gives us the following tips:
"Always keep your phone number private—don't give it out over the phone or on social media. If you have to give out your number, make sure that it's not listed in the contact directory of any website or app.
Keep all sensitive information secure. Avoid sharing passwords, IDs, and bank account numbers with anyone over the phone. You should also never share any personal information with strangers in person or online unless you know them well enough to trust them."
Apart from these expert tips, you can also consider the following measures: 
You must never wire cash, use gift cards, or give in to anyone—especially when they say they're from the government. Real representatives will never ask you for money, but it's also important to remember that these transfer methods can be challenging to track, making your money impossible to get back.
You shouldn't blindly trust your caller ID. Although useful, scammers can fake caller IDs. They might display the government agency's real and accurate name, which can trick you into engaging. If you decide to pick up the phone, however, make sure to stay alert at all times—remember the warning signs!
You should never give away any financial or personal information, even if they claim to be a government employee. If you're hesitating about a phone call, hang up immediately and contact the agency involved directly, either through a verified email or phone number. From there, you can double-check if the information you've received—such as outstanding balances—is accurate. 
How to report an ID theft scam call
Identity theft phone calls can be highly damaging, so it's best to report them right away to help federal agencies gather evidence and investigate these instances.
So, how do you report these scam calls? You may provide details to the Federal Trade Commission (FTC) by doing so online or calling the agency at 1-877-382-4357.
If you receive an illegal robocall, however, you may contact the Federal Communications Commission (FCC).
What to do if you fall victim to an ID theft scam call
Unfortunately, scammers can sometimes get really creative and convincing. Should you fall victim to a phone scam, don't worry—there are measures you can take to minimize the risks and damages.
1. Contact local authorities 
Scams are essentially frauds, which are considered criminal acts under state and federal law. Should you fall victim to an ID theft phone scam, notify the police immediately.
Doing so allows you to file a police report, which can help you regain any financial losses. You can also use the police report to serve as proof of identity theft crime.
But how do you check if your identity has been stolen? You may examine your credit reports for new unauthorized accounts and unwanted transactions. Also, legitimate companies may warn you about a recent data breach.
2. Contact the credit bureaus and financial institutions 
If you have reason to believe that the scammer gained access to your social security numbers, tax numbers, and even credit cards, make sure to contact the credit bureaus immediately—TransUnion, Experian, and Equifax.
These bureaus will help you place a fraud alert on your credit scores, which can effectively bar identity thieves from applying for loans or credit cards.
Similarly, you can also reach out to your banks and credit card companies, as they can help you freeze your accounts to avoid further losses.
Conclusion
Scammers run rampant online, but they can also strike anytime in real life. It may be an old trick in the book, but many still fall victim to phone scams that lead to unauthorized credit card purchases, incurred debt, loss of savings, and of course, identity theft.
Thankfully, there are ways to avoid these scammers, so keep this guide in mind. The next time you receive a suspicious phone call, you'll know what to do.