Have you ever tried Googling yourself? Go on, try it. You might be surprised by just how much information Google has stored about you even from years ago.
In today's digital age, we all know how easy it is to access information. Unfortunately, while this convenience might have been intended for good, criminals have found ways to exploit that same information for fraudulent activities.
One way or another, you've probably heard of a close friend or family who've had their information compromised recently. And maybe, you've been a little complacent yourself. That's what we're here for.
In this article, we'll teach you a few steps you can take so you can ask Google and other entities to remove your information. We'll also let you in on a few tips you can follow to maintain your privacy online.
We looked into official Google sources to understand the process. We also read about the experiences of other people and what they did about it, and we looked for digital expert insights on how to keep your information safe.
Don't miss out on critical measures to take so that you can protect your information online. Keep reading until the end to find out one crucial tip to improve your privacy online and keep your information safe from hackers and criminals.
Can you remove public records from Google?
While removing some types of public records from Google may be possible, it's important to understand that this isn't always possible.
Public records are typically maintained by government agencies and are available to the public upon request. However, some agencies may choose to make records available online, which Google can then index.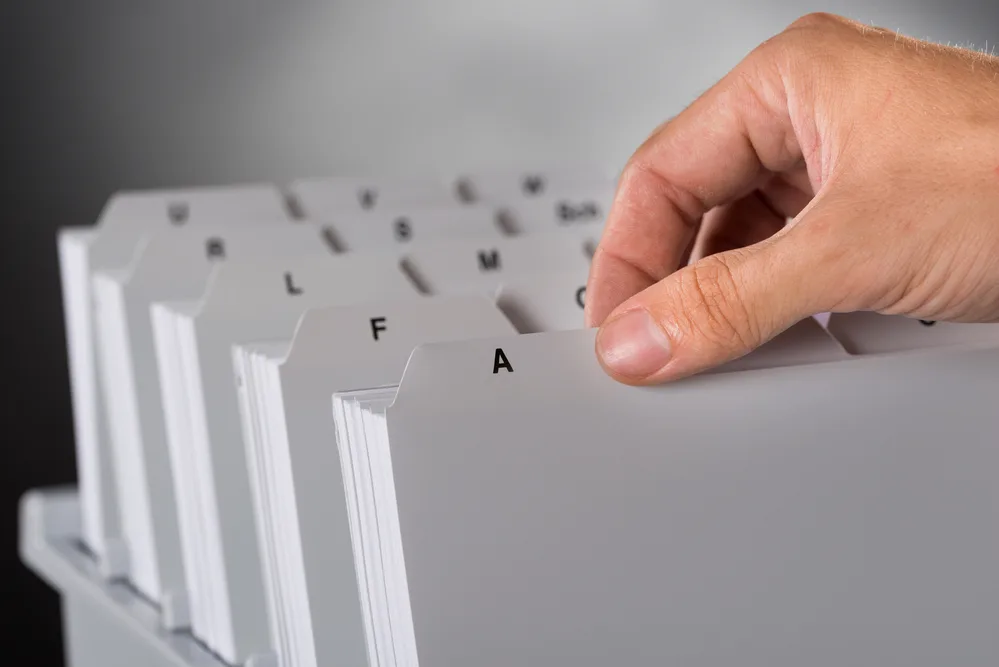 In addition, even if an agency doesn't make records available online, members of the public may still post them online. As a result, it's often difficult to remove public records from Google completely.
However, it may be possible to request the removal of certain types of information, such as your home address or phone number, and we'll discuss this further in the next sections.
Overall, removing your personal information from Google may be possible in some cases, however, it can be difficult to do, and it isn't always guaranteed to be successful.
Steps you can take to remove your data online
While it may be challenging and not always a guaranteed success, there are several measures you can take if you want certain personal information to be removed online.
1. Contact the owners of the site and ask them to remove your information
If the site is willing to comply with your request, they'll typically remove the content within a few days.
Most websites will have a dedicated customer service hotline or an email address that you can go to. They can help address any concerns you might have about your personal information that's present on their website.
2. Delete your social media accounts
If you're concerned about the information that's being shared about you on social media, the best solution may be to delete your accounts.
This will remove all of the content that you've posted, as well as any data that has been collected about you by the site.
Before you delete your accounts, be sure to download a copy of all of the content that you've posted. Once an account is deleted, it cannot be recovered.
3. Delete old and unused accounts on other platforms
If you have old and unused accounts on other platforms, such as email or file sharing services, it's a good idea to delete them. Not only will this free up storage space, but it will also reduce the amount of information that's available about you online.
You can typically delete an account by logging in and following the instructions on the site. Some sites may require you to contact customer service in order to delete an account.
4. Find out what information Google considers as public
If you're concerned about the information that Google has about you, it's a good idea to check out their "Privacy Policy" page.
This page lists all of the information that Google considers to be public, such as your name, email address, and phone number. More importantly, it details how Google uses your data.
Alternatively, you can also sign in to your Google account, go to "Manage your Google account," and review the details you'll find under the "Data & Privacy" tab. Here you can customize what information Google can track about you, what data you have on their website that's available for the public to see, and many more.
5. Delete your comments on websites
If you've made comments on websites, it's a good idea to delete them. This will remove any personal information that you've left behind, such as your name and email address.
To do this, simply find the comment that you want to delete and click on the "delete" button. Be aware that some sites may keep a record of your comments even after you've deleted them.
If you're concerned about this, you can contact the site owner and ask for your comments to be removed.
6. Request removal from Google's index
If you've removed content from the internet but it still appears in Google's search results, you can request that Google remove it from their index through their "Remove Outdated Content" tool.
This tool allows you to request the removal of certain types of information that is no longer accurate, such as an outdated search result or an image that has been edited or cropped in a way that changes its meaning.
To do this, you will need to submit a written request to Google that includes:
The URL of the page that contains your data
A description of why you believe the content is outdated or inaccurate
Your full name and contact information
A scan or photo of a government-issued ID (e.g., driver's license, passport)
Google will review your request and determine whether or not to remove the content from their index. This process can take up to a few weeks.
7. File a complaint with the FTC
If you believe that your rights have been violated online, you can file a complaint with the Federal Trade Commission (FTC).
The FTC investigates complaints about companies that collect, use, or share personal information. They also enforce laws that protect consumers' privacy, including the Fair Credit Reporting Act and the Children's Online Privacy Protection Act.
To file a complaint, you will need to provide:
Your contact information
The name of the company that you're filing a complaint against
A description of your issue
8. File a court order
As a last resort, it's also possible to file a court order asking for the removal of public records if they are inaccurate or invade an individual's privacy.
Again, this should only be an option if all the methods above simply didn't work and it is of utmost importance that the piece of information available about you only really has to be removed.
Filing a court order and getting a decision can be a long and tedious process. Make sure you exhaust all other options first before you go for this one.
Laws surrounding data removal requests
When you delete something from the internet, it's not really gone. Even if you've cleared your browser history or emptied your recycling bin, there's still a record of what you've done somewhere.
This can be problematic for a number of reasons, ranging from embarrassing to dangerous. That's why many people choose to submit data removal requests to internet service providers (ISPs) and search engines.
Fortunately, there are a number of laws that protect your rights when it comes to the information that is shared about you online.
1. Digital Millennium Copyright Act (DMCA)
The Digital Millennium Copyright Act (DMCA) is a U.S. copyright law that was enacted in 1998. The DMCA imposes strict liability on Internet service providers (ISPs) for copyright infringement by their users.
Under the DMCA, ISPs are required to remove or disable access to infringing material when they receive a notice from a copyright holder. The DMCA also creates a safe harbor for ISPs who take measures to prevent infringement, such as implementing a policy that terminates the accounts of repeat infringers.
Many have criticized the DMCA for its effect on fair use and free speech, as well as its potential to stifle innovation. However, it remains an important tool for protecting copyrighted works online.
2. Computer Fraud and Abuse Act (CFAA)
The Computer Fraud and Abuse Act (CFAA) is a US federal law that prohibits individuals from accessing or damaging computer systems without authorization.
The CFAA was enacted in 1986 in response to growing concerns about computer hacking and cybercrime. The CFAA provides criminal penalties for anyone who intentionally accesses a computer without authorization or exceeds authorized access, and for anyone who intentionally damages a computer or information stored on it.
The CFAA also covers activities such as denial-of-service attacks, virus propagation, and phishing.
In recent years, the CFAA has been used to prosecute individuals who have accessed sensitive information without authorization, such as trade secrets or financial records. The CFAA has also been invoked in cases involving online harassment and cyberstalking.
These laws have been used in cases involving data removal requests, particularly when the individual making the request is not the owner of the account or data in question.
For example, in 2012, Facebook filed a lawsuit against Power Ventures, Inc. for violating the CFAA by scraping user data from Facebook accounts and sending invitations to those users on behalf of Power.com.
How to protect your data online
In the age of social media, it can be difficult to keep your personal information private. Here are a few simple steps you can take to maintain your privacy online:
Choose a strong password
A strong password should be at least eight characters long and include a mix of upper and lower-case letters, numbers, and symbols. Avoid using easily guessed words like your name or birthday.
Think before sharing personal information on websites or in emails
If you're ever asked for your Social Security number or bank account information, make sure you know who you're dealing with before you share anything. When in doubt, always err on the side of caution and don't share anything that could potentially put you at risk.
Be aware of the privacy settings for your social media accounts
Most platforms allow you to control who can see your posts. You should take advantage of these settings to limit access to only your closest friends and family.
Use security tools
There are a number of security tools available online that can help protect your privacy, such as anti-virus software and firewalls. Use these tools to reduce the risk of your personal information being compromised.
Keep your software up to date
Out-of-date software can leave your computer vulnerable to malware and hacking. Make sure you always have the latest security updates for your operating system and web browser.
IMPORTANT: Of all these tips, however, the most crucial one is to think before you post. Remember, once something is posted online, it can be difficult to remove it entirely.
Be careful about how much personal information you share on social media or in other online forums. This includes everything from your home address to your date of birth to family photos.
Avoid sharing anything that could be used against you, such as confidential work information or embarrassing photos. The less information you share, the harder it will be for someone to track you down or steal your identity.
Conclusion
Yes, it's possible to have your personal information deleted from Google. The steps you can take, however, can be tedious and time-consuming.
If you really want to maintain your privacy online, it's always best to do it from the get-go. Avoid a long process that could even go up to the courts by simply thinking before you post or share something on any online platform.