Dental cavities are one of the most common dental concerns, especially among children. If you suspect you or your child has a cavity, you should seek the help of your family dentist right away to prevent this tooth decay from being problematic in the future. However, some people are worried about the cost of cavity fillings without dental insurance coverage. Due to this reason, it makes them stop to visit the dentist. Hence, I have already done my research online to get a rough estimate of the cost for the dental filling procedure and here is what I have found out.
The average cost of dental fillings without insurance can vary and will depend on two things: the number of fillings you will need and the type of filling material you prefer to fill the tooth. For metal fillings, it can cost around $50 to $150, for tooth-colored resin fillings, it usually costs around $90 to $250, and lastly, for cast-gold fillings, it can cost around $250 to $4500.
Aside from the number of teeth that need filling and type of filling material that will be used to fill your tooth, there are other factors that can influence the cost of your dental filling and here is the list below:
Factors That Can Affect The Cost Of Cavity Filling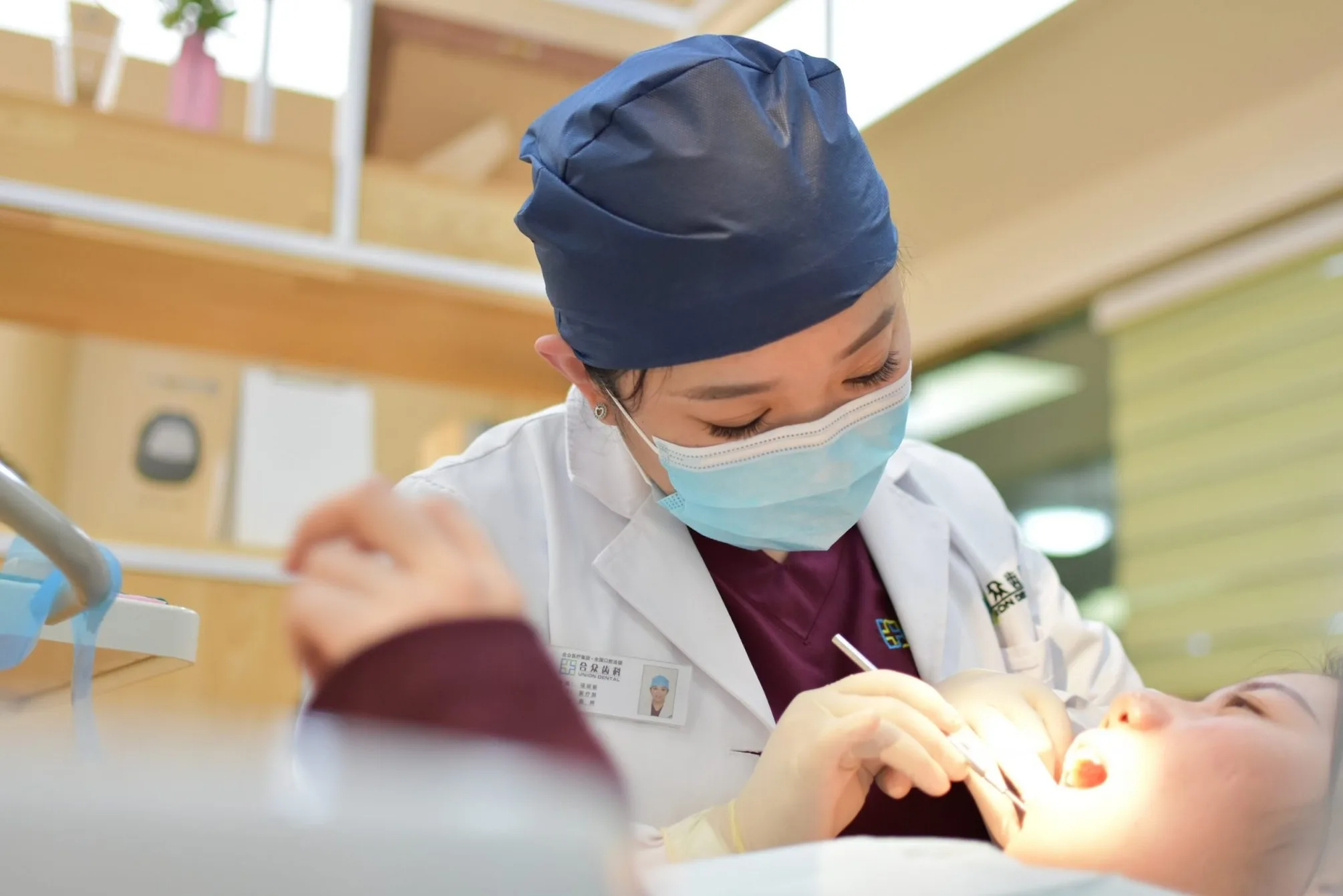 Due to the improvement in the field of restorative dentistry, this has given birth to the aesthetically pleasing dental filling procedures that many people have issues and concerns about the cost of dental fillings. However, there are several factors that can contribute to and affect the cost of dental restorations. Here are the factors listed below:
Number of teeth that needs filling
While it will cost you around $50 to $150 to get dental fillings for one to two of your teeth, you can expect to pay more if there is a need for multiple dental fillings. Therefore, this means that costs will be higher if you have more cavities that need to be filled.
Amount of time to do the filling procedure
This factor can greatly affect the cost, especially if you have infected teeth or gums because it will require you prior dental check-ups before the filling procedures, which will cost you more money.
Severity of damage
Another factor that can influence the cost of dental filling is the severity of damage to the cavities. Although dental fillings are primarily used to cover tooth decay, they can also be used to fix and repair broken, cracked, or teeth that are worn out. Therefore, the greater the damage, the larger the filling must be placed to fill the teeth and this means you will pay a higher cost.
Types of dental filling material used
The type of dental filling material is another factor that can affect the cost of dental filling procedures. The most expensive dental filling material is the porcelain or the cast-gold filling ranging from $250 up to $4500. The cheaper dental filling material is the metal/silver amalgam that can cost around $50 to &150. Lastly, for the tooth-colored resin that can cost around $90 to $250. You can check this site for more information.
Location of the tooth that has a cavity
If the cavity is located in the molar or somewhere that is difficult to reach, this can make the filling procedure more complicated; therefore, this can result in a greater dental fee if there will be a need to use for extra dental equipment to complete the filling procedure.
The function of the infected tooth
If the infected tooth's function is to chew solid hard and tough foods, therefore, the type of filling material must be strong and high-quality dental filling material that will suit your dental needs. This will typically charge you an additional cost for the dental procedure.
The dentist's experience
The cost of the dental filling procedure varies from dentist to dentist, especially if your dentist's expertise is more on dental restorations. There are more experienced dentists who took up advance training and seminar workshops;therefore, they may require raising their professional fee compared to those dentists who are just new to the profession.
Where you live
The cost of living across different areas in the United States varies, that is why an average cost for the dental filling procedure will depend on the location where you reside. To get a better estimate of the cost of the dental filling procedure within your city and state, make sure you visit your nearby dentist to get a quotation that will suit your budget.
Hence, to help you further locate the list of dental clinics with lower cost for dental procedures, here is a table with listed names of the dental clinic together with their address and contact information.
List of dental clinics with low-cost dental services
There are different types of dental clinics you can find in California. There are low-cost and affordable, some are sliding scale, and others accept and honor dental insurance. Therefore, here is a list of dental clinics where you can find a low-cost for dental services.
Name of Dental Clinic
Address and Contact information

American Dental Clinic

25 South 5th St.

Redlands, CA – 92373

(909) 793-0854

Anderson Center for Dental Care Children's Hospital Health Center

3020 Children's Way, MC 5073

San Diego, CA – 92123

800-788-9029

Avenal Community Health Center

1000 Skyline Avenue

Avenal, CA – 93204

(559) 386-4500

Clinic by the Bay – San Francisco

4877 Mission Street

San Francisco, CA – 94112

(415) 405-0222

College of Alameda Dental Clinic – Dental Clinic

555 Ralph Appezzato Memorial Parkway

Alameda, CA – 94501

(510) 986-6812

Daly City Clinic – Dental Clinic

380 90

th

St.

Daly City, CA – 94015

650-301-8600

Davis Street Family Resource Center – Dental Clinic

3081 Teagarden Street

San Leandro, CA – 94577

(510) 347-4620

Eastmont Wellness Center – Dental Clinic

6955 Foothill Blvd

Oakland, CA – 94605

East Oakland Health Center – Dental Clinic

7450 International Blvd

Oakland, CA – 94621

510-430-9401

Fuente Wellness Center School-based Health Center Dental – Dental Clinic

16335 East 14

th

Street

San Leandro, CA – 94579

(510) 481-4554

Havenscourt School-based Health Center Dental – Dental Clinic

1390 66

th

Avenue

Oakland, CA – 94621

(510) 639-1981

LifeLong – East Oakland Clinic – Dental Clinic

10700 MacArthur Blvd

Oakland, CA – 94605

510-981-4100

Mission Neighborhood Health Center – Dental Clinic

240 Shotwell Street

San Francisco, CA – 94110

(415) 552-1013

Native American Health Center – Dental Clinic

160 Capp St.

San Francisco, CA – 94110

(415) 621-1170

North East Medical Services (NEMS) – San Bruno Avenue – Dental Clinic

2574 San Bruno Avenue

San Francisco, CA – 94134

(415) 391-9686

Potrero Hill Health Center – Dental Clinic

1050 Wisconsin Street

San Francisco, CA – 94107

(415) 682-1740

San Leandro Health Center – Dental Clinic

16110 East 14

th

Street

San Leandro, CA – 94578

(510) 398-7500

Silver Avenue Health Center – Dental Clinic

1525 Silver Avenue

San Francisco, CA – 94134

(415) 657-1724

Southeast Health Center – Dental Clinic

2401 Keith Street

San Francisco, CA – 94124

(415) 671-7066

Sunset Clinic (San Francisco) – Dental Clinic

1450 Noriega Street

San Francisco, CA – 94122

(415) 391-9686
There are some cases where people really wanted to get dental insurance; however, they are in doubt whether they can still get insurance if they already have pre-existing conditions and if there will be a waiting period on their policies. Well, no worries, because I have already researched this thing, and here are my findings below:
Can you get dental insurance with pre-existing conditions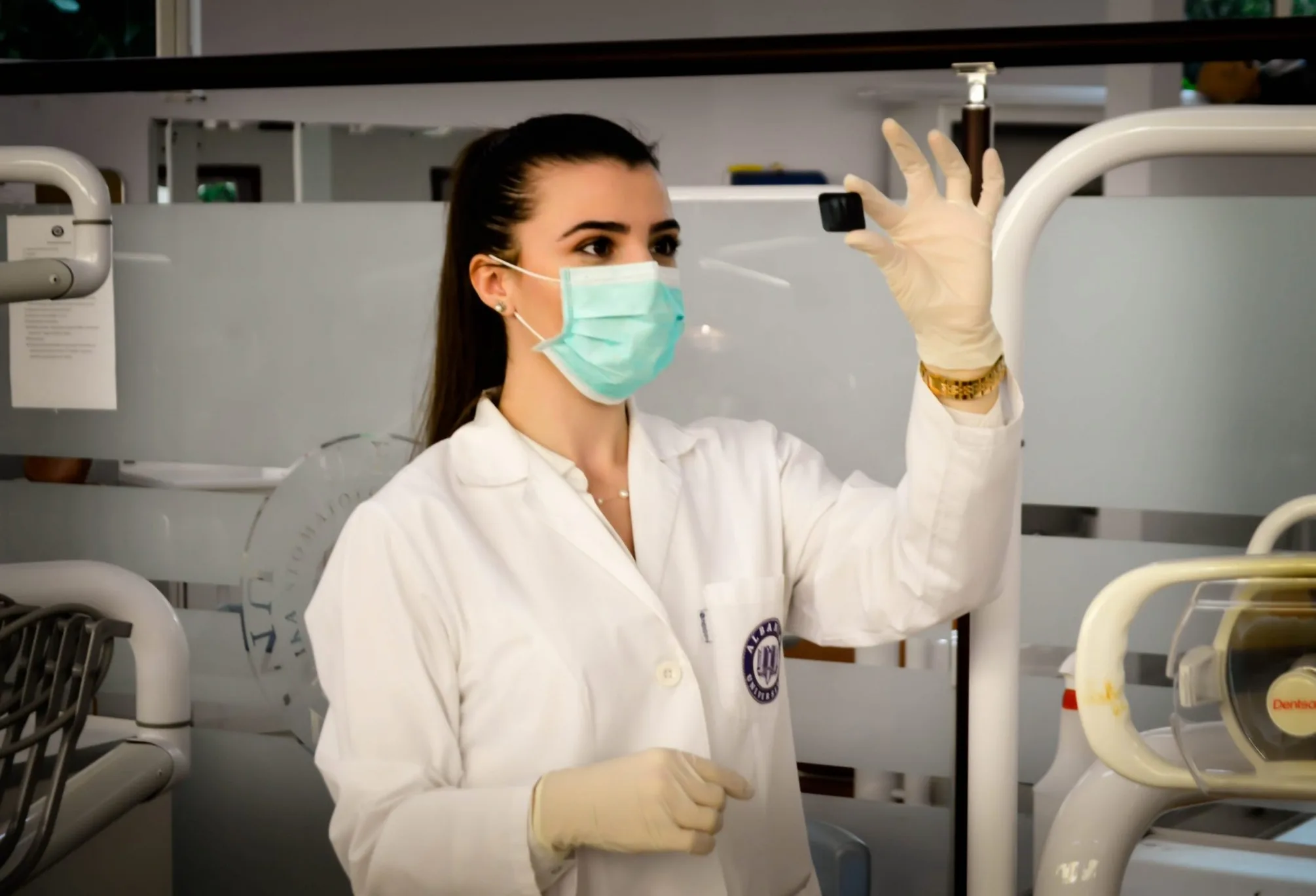 Another thing that can affect people's decisions on getting a policy plan is due to their pre-existing condition. This means that you had oral health problems already at the time you sign up for the insurance. Good thing, that most plans will cover minor dental concerns, such as cavities right away. However, some plans will not provide coverage for major dental procedures such as replacing a missing tooth and getting dentures. Tooth whitening is also not included in the coverage. Therefore, if your main concern is just dental cavities, it will be included in your dental insurance coverage and there is no need to increase your premium.
In addition to this, some insurance companies will often put waiting periods on their policies. This drastic move made by insurance companies is to prevent people from waiting until they need a major procedure before they will purchase the insurance plan. However, this is often dependent on the category of procedure at stake.
A typical classification system might somehow look like this:
CATEGORIES OF PROCEDURE
DENTAL PROCEDURE
WAITING PERIOD
COVERAGE

Class I

·

 

Preventive care such as routine cleaning every six months, fluoride treatments, and dental sealants

· Diagnostic services such as x-rays, oral evaluations, and space maintainers

NONE

100%

Class II

·

Basic restorations such as dental fillings and root canals

6 months

80%

Class III

·

More advanced dental restorations such as bridges, crowns, and dentures

12 months

50%
Before you purchase a policy, make sure you understand when and if your specific dental concerns will be covered so that you can maximize the benefits of your policy.
Dental Insurance Limitations
Listed below are the three common dental insurance limitations.
1. Procedure Limitations
Aside from your concern regarding pre-existing conditions, there are certain services that are excluded in the policy. While policy restrictions vary with different insurance companies, in general, dental insurance does not honor and cover cosmetic procedures such as tooth veneers and teeth whitening. For some orthodontic needs such as dental braces, there is a special insurance policy that provides coverage for those certain types of dental services.
2. Financial Limitation
In most cases, dental insurance policies operate under a "100-80-50" coverage model, this means that the insurance company will cover 100% for Class I procedures, 80% for Class II procedures, and 50% for Class III procedures. Be mindful that the dental insurance deductibles must be fully paid first by the insured person before the insurance company will cover the balance fee.
Medication and prescriptions are another large cost associated with dental work. You should learn what your insurance will cover by understanding what's on your insurance card, specifically the Rx, Rx Grp and Formulary sections. Armed with this information, you can then confirm how much your insurance policy covers by speaking to your insurer.
3. Time Restrictions
Many insurance companies place waiting periods on certain procedures. For example, during the first six months, the coverage will cover only dental cleanings and check-ups, and then after six months, the coverage will include basic dental restorations such as root canals and fillings. After a year, major procedures such as oral surgery and implants will be included in the coverage.
If you are still undecided, about whether you will get insurance or not, there are some practical ways on how you can have access to affordable dental services without dental insurance. Here are my tips below:
Ways to get affordable dental fillings without dental insurance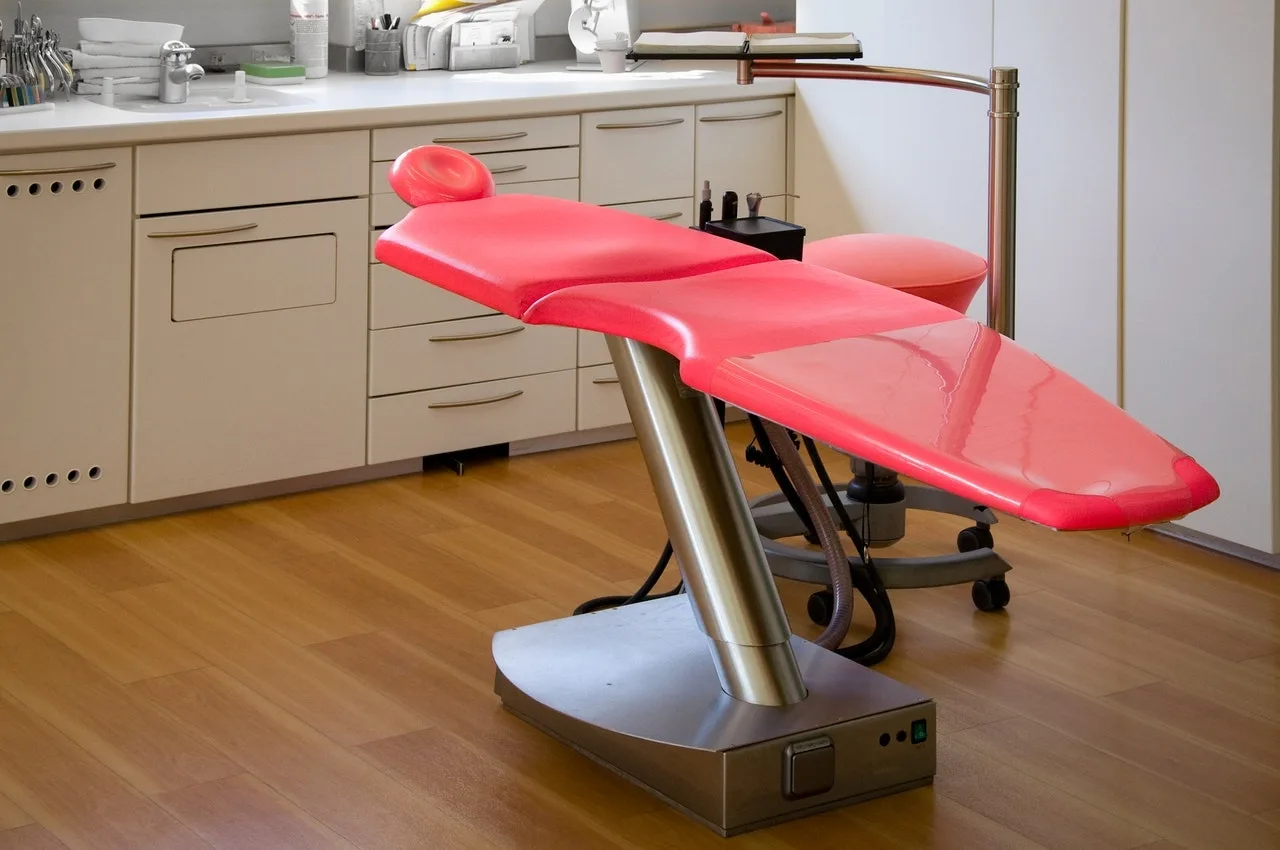 If you are tight in budget, fear not, because there are actually ways to get high-quality dental services at an affordable price. All you need to do is to read and follow these simple tips:
1. Look for local dental schools
Undergraduate dental students on your local dental schools are a great source of high –quality dental services at a lower cost. However, be prepared to spend a longer amount of time and patience since these dental students are working under the supervision of a professional dentist.
2. Try out an in-house insurance program
If you do not have dental insurance yet; therefore, in-house dental insurance programs are a must-try on your list! This is a great deal to maximize the dental services you need at a reasonable price.
3. Ask for an installment payment plan
Paying the bill for all the dental fillings services at once can be a bit devastating; however, try to ask your dentist if he/she offers an installment plan for ease of payment method.