We rely on the internet for most of our activities, including work, school, hobbies, and other interests. We turn to social media to connect with friends and loved ones and rely on software platforms to connect to our company networks.
So much of our lives now take place online, but such convenience comes at a cost. Identity theft is a rising problem, and if you think that you've been complacent with your online transactions, it's time to act.
Most people invest in identity theft plans to mitigate this issue; one popular example of such products is the GEICO identity theft protection plan. You're likely familiar with it, but you may be wondering exactly how it can benefit you and protect your digital footprint.
Is it truly worth signing up for, and how can you use its protection optimally?
We hear you and your worries, so we've created this quick guide to help you. We've heard some good feedback about GEICO ID theft protection, as well as some drawbacks, so we wanted to know more.
We dug into official GEICO sources and searched the web for feedback and reviews from real users from independent sites.
We've unearthed the top most important consideration before users sign up for GEICO. Don't make the mistake of wasting your money—read on to learn more.
GEICO Identity Theft Protection: What is it, and how does it work?
You've likely heard of GEICO for its auto insurance policies. Based in Maryland, GEICO has first built its name by providing insurance. The company now insures more than 28 million vehicles, making it a big name in the insurance industry.
Now, the company has ventured into identity theft protection under the promise of "offering consumers peace of mind." 
Formally known as the GEICO Portfolio Identity Theft Protection Program, this identity theft protection plan claims to safeguard you from malicious online attacks, keeping your personal data safe.
GEICO Portfolio Identity Theft Protection offers users different online protection services, including the following measures: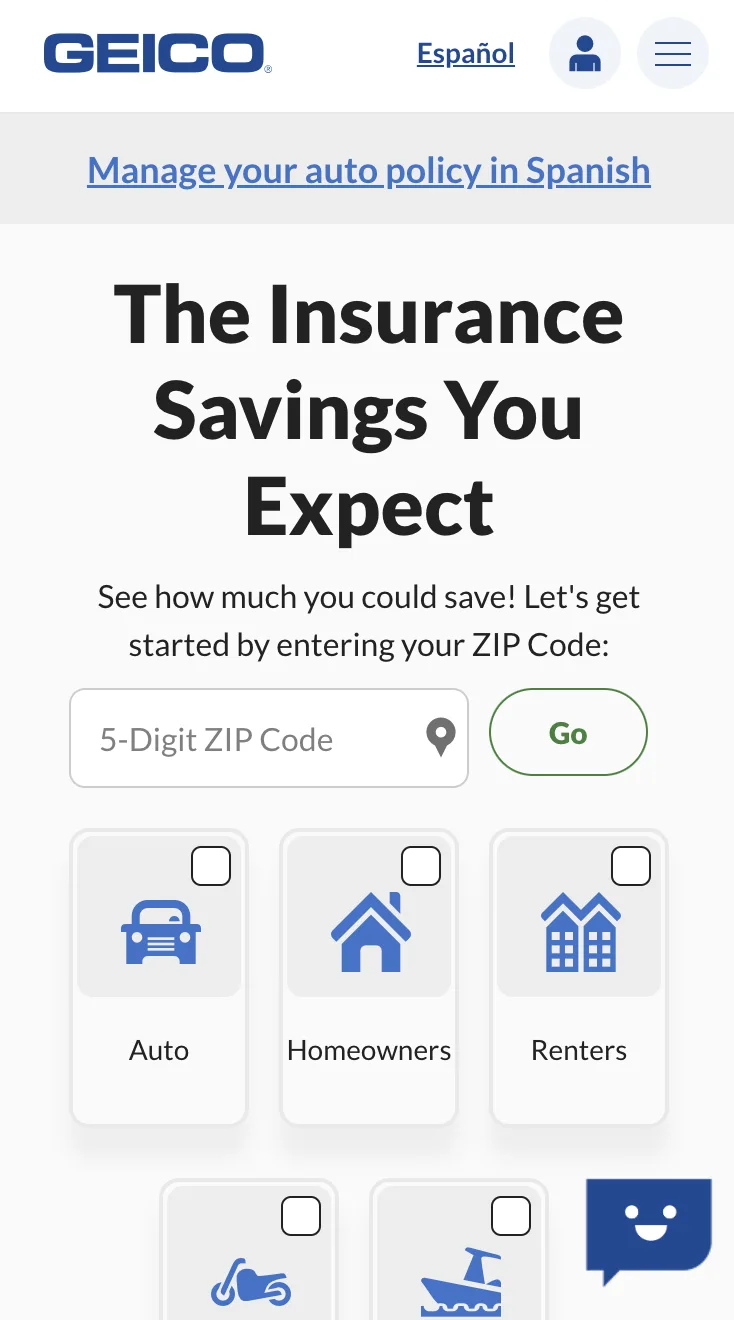 ID theft prevention methods
As part of its brand promise, GEICO identity theft offers 24/7 certified resolution specialists that monitor for support.
The company also has online resources to help users better understand their online activities. To complement this, it also built an online data protection software suite that claims to help protect users' personal data.
Credit monitoring and notifications
GEICO also claims to identify and detect fraud as it happens, as well as a credit monitoring system that alerts the three major credit bureaus when suspicious activity occurs.
This feature also promises to monitor email health through a check search tool, which allows them to know whether or not your email address has fallen victim to data breaches.
Resolution
Apart from 24/7 support specialists, GEICO also claims to have personal case managers whose role is to monitor and ensure claim resolution.
Depending on your GEICO plan, it offers up to $1 million in identity theft insurance coverage.
Flexible Plans
GEICO offers plans according to your needs. There are plans for individuals, couples, and families.
How much does GEICO Identity Theft Protection cost? GEICO ID Theft Protection has competitive rates compared to many other identity theft protection services.
According to the website, the individual plan costs $7.99 a month, but you'll pay only $79 if you choose to pay annually.
The couples plan is nearly identical to the individual plan, except that it covers two adults. It costs $8.99 a month or $89 a year.
On the other hand, the family protection plan can accommodate two adults and up to six children. The plan costs $9.99 a month or $99 a year.
You can check and compare the plans here.
Many users state that the good thing about GEICO's plans is that you don't have to pay more for extra features. You can access all features regardless of the plan you choose.
Why are identity theft protection organizations important?
You should invest in an identity theft protection plan because for one, they offer you protection from identity theft scams.
These companies help prevent hackers and scammers from accessing your personal information, including credit scores, social security numbers, bank accounts, and social media profiles.
The companies also monitor your personal information in various corners of the internet, so you'll receive alerts if any fraudulent or suspicious activity happens.
They can also help you when your data has suffered a breach, as they can directly contact banks, creditors, agencies, and credit bureaus to help you recover your identity.
Does insurance protect against identity theft? Not completely. Insurance will cover the financial losses due to fraudulent activities, but it will not provide resolution services and reputation management like identity theft protection companies do.
What to consider before choosing GEICO Identity Theft Protection
GEICO may sound reputable and trustworthy enough, but it's essential to read between the lines as a consumer.
Here are some important factors to consider when choosing GEICO:
Another company provides the protection services
This is perhaps the topmost consideration you need to think about very carefully. GEICO may be breaking ceilings in the auto insurance industry, but its identity theft protection service tells a different story.
For one, another company, the Generali Global Assistance, Inc. (GGA), provides its ID theft protection services.
The GGA is one of the largest providers of identity protection services in the country, and GEICO relies on the company to ensure that its customers remain safe and sound on the internet.
In other words, GEICO does not offer in-house identity theft resolution specialists or risk management specialists. It partners with GGA to provide those, which can be why most users complain about slow services.
The GGA handles thousands of identity theft cases and protects millions of customers daily, including GEICO's own identity theft plan customers. This can be a dealbreaker for many potential users and can be for you, too.
Multi-factor authentication for better security
The GEICO website claims to use a multi-factor authentication process to help secure the user's account, both in biometric and behavioral aspects.
It uses pieces of information only you will have access to and device identification to ensure that you're indeed the account's owner.
This is another critical factor to consider, as this feature helps separate legit login attempts from malicious hackers trying to gain access to your accounts. In this aspect, many users say that GEICO does not disappoint.
How it uses your information
GEICO claims to only use your account information for identification, which includes the following:
Name
Email address
Birthday
Contact number
GEICO securely passes all information gathered from and for monitoring to the security vendors. The company assures customers that they never sell data to third parties.
Pros and cons of GEICO Identity Theft Protection
GEICO Identity Theft Protection has numerous unique features to help protect you from fraud and other forms of identity theft, but the service has multiple pros and cons.
Here are a few advantages of GEICO Identity Theft Protection:
PROS
Starting at $7.99 per month, it has a relatively affordable price point.
It has 24-hour US-based customer support and a dedicated online data protection suite.
It offers numerous identity monitoring services.
GEICO also has a webpage dedicated to identity theft education, equipping you with the knowledge to protect your information better.
Here are a few disadvantages of GEICO Identity Theft Protection:
CONS
Users report going through slow customer service, which can be a deal-breaker.
Others also complain of missing recovery services, meaning that there is not enough protection when your data becomes part of a breach.
The dedicated GEICO ID Theft Protection suite currently only runs on Windows platforms, leaving out Mac users. However, you can still go to the GEICO Identity Theft Protection login website on any device.
GEICO Identity Theft Protection reviews and complaints
GEICO Identity Theft Protection reviews online are scarce, and no customer reviews exist on trusted websites like TrustPilot or the Better Business Bureau (BBB).
Upon further investigation on independent sites and online forums like Reddit, however, customers have mixed reviews about the service.
Customers like receiving regular updates regarding their accounts, as it gives them peace of mind that their information is secure. They also appreciate that GEICO ID Theft Protection also provides advanced monitoring tools and $1 million in identity theft insurance.
Some customers, however, express their dissatisfaction with the slow-acting customer service. They report that the company also doesn't help them with a tax or financial identity recovery.
Alternatives to GEICO Identity Theft Protection
If GEICO isn't a good fit, don't worry. There are other identity theft protection plans for you, including the following alternatives:
LifeLock
LifeLock services mostly those who seek investment and credit monitoring. It also offers USPS address modification, services for when you lose your wallet, and even legal defense coverage.
LifeLock's identity theft protection plan covers identity threat screening and alerts, should any suspicious activity under your name and personal data arise.
LifeLock also claims to notify you of data breaches and financial account (including 401k and investments) hacking attempts.
Standard plans will cost you $7.50 per month in the first year, but you can choose from a wide range of plan options.
So, when it comes to GEICO identity protection vs. LifeLock, the latter is more comprehensive.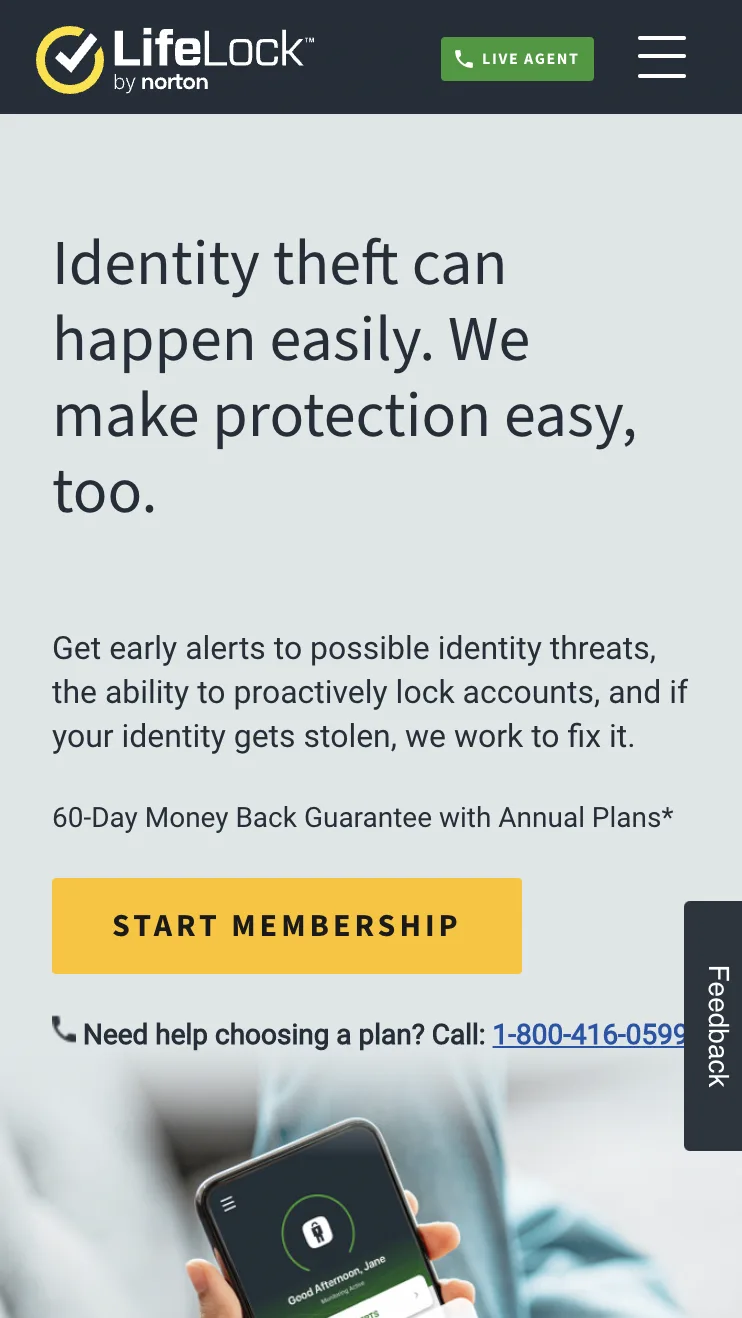 Identity Guard
Identity Guard uses artificial intelligence (AI) to monitor your accounts and the dark web for potentially malicious activities tied to your information.
It relies on IBM Watson technology, which is why the company claims that it can interpret and analyze data more accurately.
The service's plans cover 24/7 scanning and quick alerts, meaning that you'll receive alerts as soon as it detects a threat.
Its standard plans will also cost you $7.50 per month, but you can choose between an individual or family plan. You also have the option to choose between paying monthly or annually, whichever works best for you.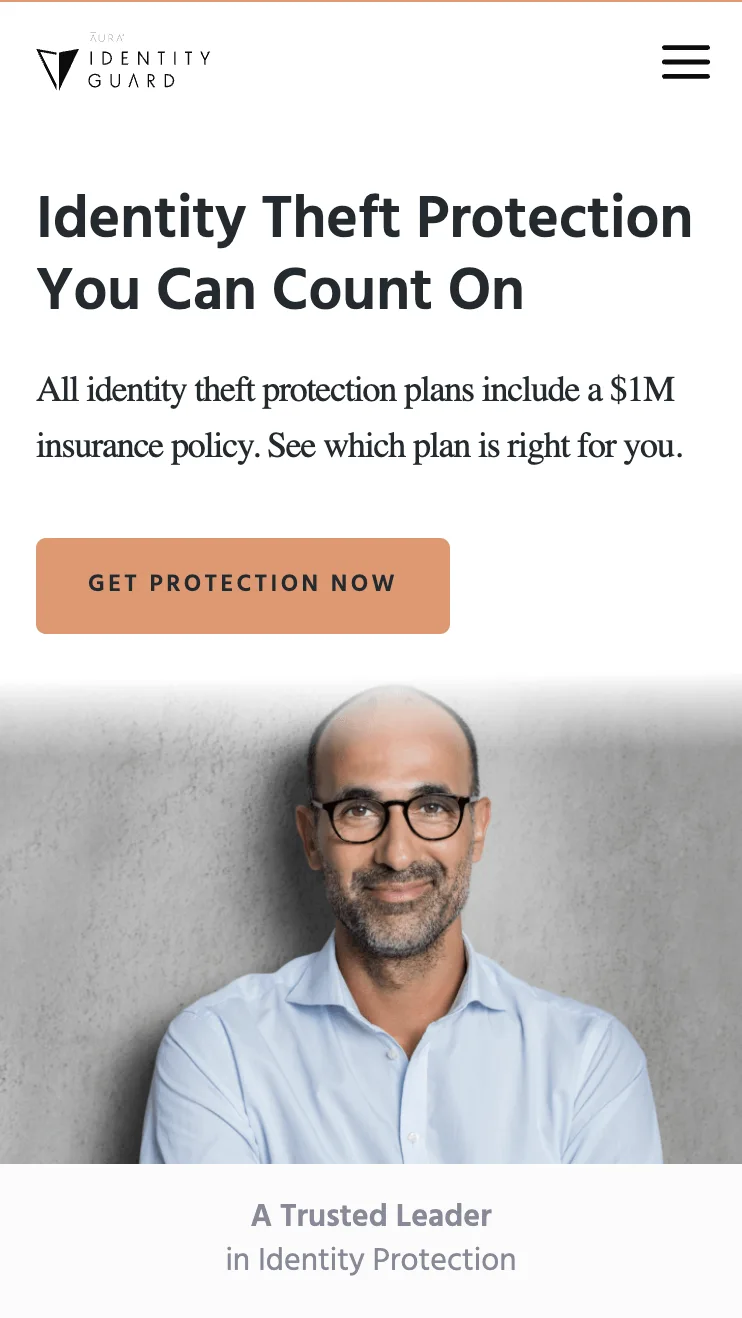 Aura
Aura offers full-service security solutions. It includes dark web monitoring, financial fraud protection, malware solutions, and even an online account scanning process.
If your plan allows it, you'll also have access to a VPN or virtual private network for anonymous internet browsing.
Aura's individual plan will cost you $12 per month, which can be heavy for most users. You can find the full price list here.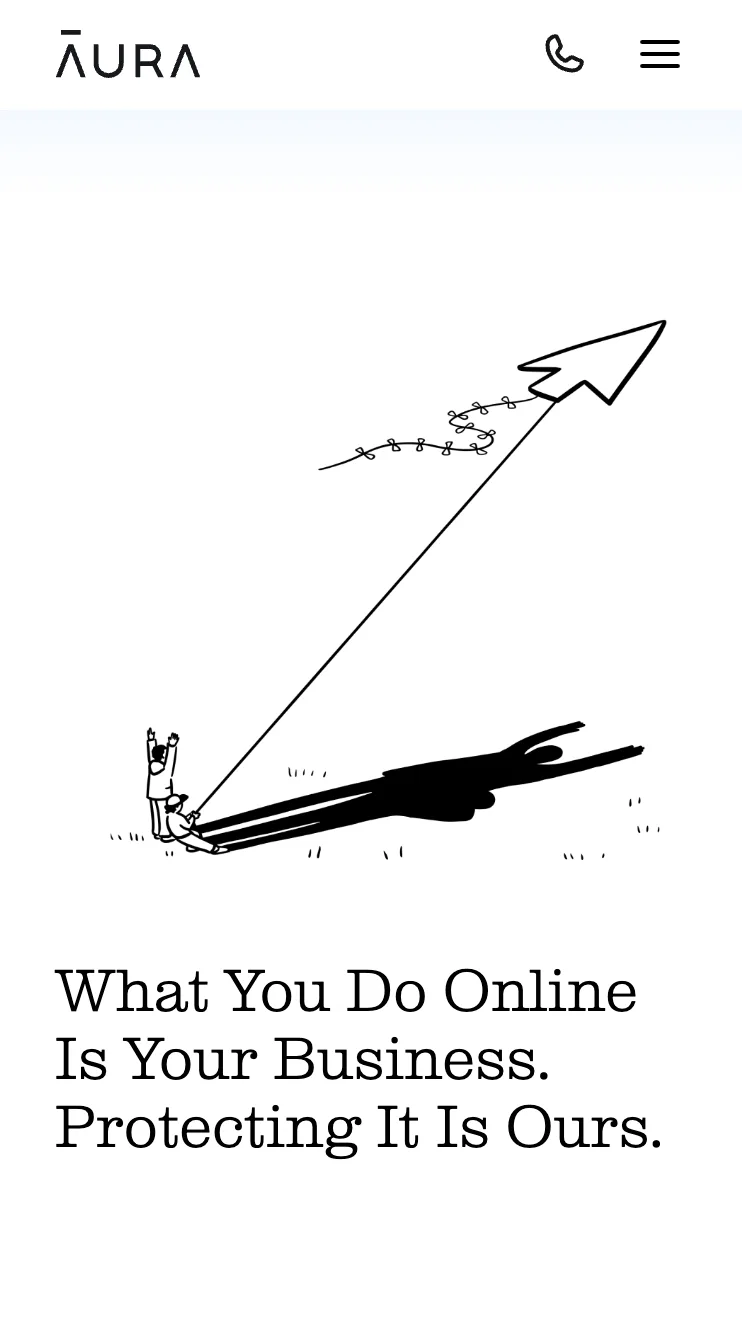 Conclusion: Is GEICO Identity protection worth it?
Yes, identity theft plans are worth it. In general, we believe that they should become the norm. They help keep the internet safe for everyone, ensuring that we continue enjoying convenience, accessibility, and connection like never before.
GEICO offers powerful features that can help keep your online identity safe. However, remember that it also relies on another service provider to deliver you the protection you need.
Given its price point, this can be easy to overlook, but other options can offer you more comprehensive solutions if you're willing to pay a little bit more.