Social media sites connect people worldwide, but scammers also use them for their recent criminal acts involving money flipping scams.
Money flipping scams have been around for several decades but have different variations. Not knowing what you're up against can make you an easy target of scammers.
In this article, we looked at the latest cases of flipping money scams. Scammers take extra steps to trick you into giving your money with creative tactics, so it pays to be up-to-date with their latest strategies. We gathered the best tips and sought expert insights on how to avoid such scams.
We'll share the best way to spot a money flipping scam. Knowing the warning signs is also helpful, so you won't fall victim to such fraud.
Have you seen or been approached by anyone online with a scheme to make money that's too good to be true? They often pretend to be someone you know, so there's no shame in falling for one.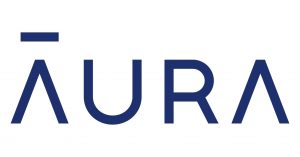 That's why you need control over your data protection so you can ensure your identity and finances are safe. You can do this through Aura, our #1 identity theft protection service who:
Monitors your sensitive data such as your social security number across the web and dark web and alerts you in the event of a leak.
Helps you navigate the process of regaining your identity and any lost finances.
Covers you up to $1M in identity theft insurance.
Stay safe with Aura today:
How does money flipping scam work?
Before, this scam happened when someone met with the victim personally, offering to turn a small amount of cash into hundreds of dollars. But in recent years, fraudsters have been using social media apps to execute a get-rich-quick scam.
The Federal Trade Commission reported that over 95,000 people lost $770 million to social media-related fraud.
1. Facebook posts
Here's an example of a Facebook user falling victim to the scam: Spectrum News reported the experience of Joseph Thompson, who was scammed out of $300. He watched a Facebook story posted by his son's friend. The person claimed he received a lot of money by investing in Bitcoin through the Cash App.
Thompson sent money to his son's friend, and after receiving the money, the scammers asked for his Facebook password and driver's license for verification. They also requested Thompson to create a Facebook video, claiming he earned $3,000 thanks to the investment opportunity.
However, Thompson didn't receive any amount. Also, he couldn't recover the $300 he sent to the scammers.
2. Instagram direct messages
Unfortunately, scammers also target Instagram users, like what happened to Irene Gee. She received a direct message from her chihuahua's groomer, claiming he earned $13,000 from a $700 Bitcoin investment.
He instructed Irene to transfer more than $7,700 to a woman named Tricia. She trusted the account posing as her chihuahua's groomer, so she paid via Cash App, Venmo, and Zelle.
However, it turned out that she was talking to Instagram money-flipping scammers, not her chihuahua's groomer. She never got paid and lost over $7,700.
Some Instagram users also reported that scammers offer money flipping through PayPal. It's not surprising since fraudsters use any payment platform to steal cash from their victims.
3. Snapchat messages
Did you know there are also Snapchat money flipping scams? In fact, fraudsters use Snapchat to commit money laundering.
But what's money laundering? It refers to the illegal process of concealing the identity, source, and destination of illicitly acquired money.
Here's how the scammers launder cash with the help of Snapchat users:
They send a message asking their victims, "Do you want to make easy cash?" Everyone's a target, but people under 25 are more vulnerable to becoming money mules.
When you respond, they'll ask for your bank details, so they can launder money through your account.
Fraudsters promise you a portion of the money they'll send, but in reality, you won't get any amount.
Your bank may even block your account for illegal transactions. The Federal Bureau of Investigation (FBI) also stated that you could be prosecuted if you conspire with money launderers.
Aside from that, giving financial information will compromise your identity because scammers may use your data to commit other fraudulent acts.
4. Cash App circle scams
Have you heard of the Cash App flip $100 to $800 blessing loom? Sometimes, flip cash investment also involves a pyramid scheme.
Here's how it works:
One person creates a social media post, requesting friends to join a money circle or blessing loom.
The post claims that if you join and bless someone with $100, then repost the original message; you'll receive eight payments of $100 for a total of $800.
But it takes the form of a pyramid scheme because there will be people at the bottom of the pyramid who would send $100 but won't receive $800 in return.
In reality, only the people at the top or those who started the scheme will be "blessed" with thousands of dollars.
According to North Carolina's Attorney General, these gifting clubs are illegal because a legitimate gift doesn't require any condition. Also, the Internal Revenue Service (IRS) doesn't approve money circles, contrary to scammers' claims.
But what's the next step after knowing that scammers use social media sites to deceive people? It's helpful to recognize the warning signs of money flipping scam.
When someone promises you quick returns, it's likely a scam.
It's almost impossible to receive ten times the amount you invested without any risk.
Unsolicited messages requesting your personal and financial information are definitely from scammers.
Fraudsters use buzz words and phrases like "guaranteed" and "no risk, high reward."
Although these scammers are all over social media, you can still avoid money flipping scams. We'll provide tips on how to avoid them at the end of this article.
Is money flipping a real thing?
It is, but did you know you can legally flip money? It's not only through deception that you can double your cash.
You can buy in-demand but heavily discounted things, then sell them online for a higher price.
Another way to turn your money fast is by investing in Bitcoin. But take note that it comes with risks, so make sure to consult with an expert.
Flip domain names for up to $100,000 yearly, but it's not a get-rich-quick technique because you need buyers for the domain you acquired.
Start a simple business that you can operate inside your home.
Renovate and decorate your unused room and flip it into an Airbnb.
These are only some ways to flip money without being scammed.
How to avoid money flipping scams?
The best way to spot a money flipping scam is by searching the identity of the person offering the investment. In searching outside Facebook, you might find complaints from their victims and avoid this scam.
According to Vince Tint, the Chief Executive Officer (CEO) of 12SM, another way to avoid becoming a victim of a money-flipping scam is to be aware of the warning signs. Some common signs that you may be dealing with a scam are high-pressure sales tactics, unexpected expenses, and sudden changes in the deal.
Don't trust your friends' online posts all the time because their accounts might be hacked.
Never provide your personally identifiable information (PII) and bank account details to anyone, especially strangers on the internet.
Don't believe when someone promotes a high-return investment opportunity that carries no risk. It's definitely a scam.
Change the privacy settings of your social media accounts, so hackers won't be able to message you.
Use social media without falling victim to money flipping scams
Fraudsters devised several tactics to lure social media users into giving their money or personal information. However, it doesn't mean you can't avoid money flipping scams.
As long as you're doing thorough research on the identity of the person promoting the investment, you can recognize and avoid these fraudulent acts.
Sometimes things can slip through the cracks and it's hard to know whether your data has been compromised. When you're backed by a security solution like Aura, you'll always be sure of your data privacy and know who to turn to in the event of a breach.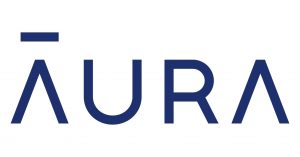 Aura will:
Check whether your personal data has been used to open any new accounts, loans or perform criminal activities.
Help you recover from any losses, both legal and financial up to one million dollars.
Provide you with security tools including a VPN, antivirus software and password manager so your data is more secure.
Your digital safety is just as important as everything else. Ensure yours with Aura today.