Do you have a Facebook account? If you have one, then you know that the social media platform always shows your name and picture to the public. Some profiles even display their birthdate, address, and phone number.
That's why it's not news that your identity can be stolen from Facebook. In 2021, a massive data breach happened, affecting almost 500 million users.
This means that it's quite important to be careful with what you put on your social media. Thieves can use your information for fraudulent activities.
We've looked into official Facebook sources and studied how it deals with identity theft reports. We also sought tips from industry experts and reputable online safety publications. Additionally, we read stories from actual people who experienced Facebook identity theft and how they dealt with and recovered from it.
Below, you can learn the most critical step to take when you experience Facebook ID theft. So read until the end, and don't miss out on essential steps that can help you prevent ID theft on social media. One loophole can keep your identity vulnerable to theft.
If your Facebook account has already been hacked and you need assistance now, don't hesitate to call Aura . Their 24/7 expert team is here to help you recover from identity theft and financial fraud.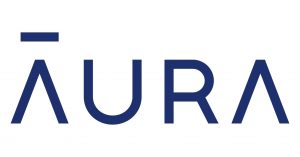 They will
Assign you a dedicated account manager to assist you in your case.
Cover you for up to $1,000,000 in identity theft insurance for eligible costs and fees.
Help you further secure your digital life with a comprehensive suite of security tools and monitor your data for fraudulent activity.
Don't wait to find out what they've done with your identity, catch them before they do any damage!
What should you do when someone steals your Facebook identity?
Your Facebook account usually contains your name, phone number, gender, and profile picture which fraudsters can use to commit identity theft.
We'll show you the necessary steps to take in case it happens to you.
Report to Facebook
There are two scenarios when your Facebook identity can be stolen. First, through hacking and second, by pretending to be you.
Recover your account
If you think your account has been hacked, here's what you need to do:
Go to this page to start the recovery process.
Click "My Account Is Compromised."
Enter your email or mobile number.
Choose your real account from the list of profiles that used your number.
Type your old or current password.
Click "Secure My Account."
Facebook will ask you to choose among your registered phone number, so you can receive a reset code.
You will also undergo Facebook identity confirmation to reclaim access to your account. Facebook will require you to send one government ID, such as:
Driver's license
National identity card
Passport
Birth certificate
You may send them two non-government IDs to recover your Facebook identity if you don't have any government ID.
Student card
Library card
Refugee card
Employment verification
Diploma
Loyalty card
Report fake profile
But if you discovered that someone created a Facebook profile using your information, here's what you can do to file a Facebook identity theft report:
Go to the impersonator's Facebook profile. Fraudsters often hide the profile from you, so ask your friends to send you a link.
Click the three dots icon on the impersonator's profile.
Choose "Report Profile," then select the following answers:
"Pretending to be someone"
"Me"
Tap "Submit."
Did you know it's possible to have a Messenger account without a Facebook account? You can also report if someone pretends to be you on Messenger. Here's how to do it:
Search for the impersonator's name on Messenger.
Click the three dots button on the upper right corner.
Select "Report," then choose the answers we provided above.
Click "Submit."
We discovered that Facebook would terminate the account promptly if several people reported it, so share the fake profile with your family and friends.
Change your password
We recommend changing not just your Facebook password but also all your passwords. It will help in preventing cyberattacks on your other accounts.
You can also enable two-factor authentication to have better security. Here's how to turn it on:
Select "Security and Login Settings."
Click "Use two-factor authentication," then tap "Edit."
Choose your preferred security method and follow Facebook's instructions.
Get a credit report
This is the most critical step to do when you experience Facebook ID theft.
Carl Bunch, the owner of Carl Bunch Credit Repair, stated that if someone stole your Facebook account, you should immediately check your credit file.
According to him, it's best to assume that other types of ID theft may have also occurred or are about to happen.
Fortunately, Experian, TransUnion, and Equifax give free weekly credit reports via AnnualCreditReport.com until December 31, 2022. They are the top three credit bureaus, so it's an effective way to check ID theft.
US residents are eligible for the free credit report. You can check the instructions below to create your account.
Visit the website.
Enter your name, address, zip code, and email address.
The websites will ask for your Social Security Number (SSN), so we recommend using a virtual private network (VPN).
You can also follow our tips below to find out if someone is using your identity.
Track and review your monthly bills.
Check your bank and credit card accounts.
Review medical records for unusual prescriptions and tests.
Report to the Federal Trade Commission (FTC)
If you discover that your credit rating has been compromised or there are unusual bank account transactions due to social media hackers, the FTC can provide a recovery plan for you.
However, you need to contact them immediately to lessen your liability, if any.
You can file a report by visiting https://www.identitytheft.gov/#/. Fortunately, the agency provides a personal recovery plan, depending on your situation.
The FTC also offers assistance to victims of different types of fraud, including social media identity theft.
How does social media identity theft work?
Although the multinational company employs security measures, scammers still find a way to steal your social media identity.
So how do hackers steal your Facebook?
Scammers send suspicious emails, allegedly from Facebook, asking you to click a link and log in to your account.
They employ "password spraying," which means hackers guess your password by entering a common one. They can also use your birthday or the last digits of your phone number if they have access to such information.
Fraudsters can grab your password from another website and then enter it on your Facebook account, hoping you use the same password for both accounts.
Hackers can snoop over your information shared in unsecured networks, like public WiFi.
They can also copy your data, then create a new identity using your profile photo to scam other people or threaten you.
How to protect yourself against social media identity theft?
Facebook's identity theft cases have been rampant for several years, despite laws prohibiting ID theft.
Fortunately, you can always do something to protect yourself against these thieves. We compiled tips from security experts:
Avoid publicly posting too much information, including your birthday, address, and phone number.
Report malicious email senders immediately and don't open links coming from them.
Think twice before buying from Facebook, as it will require you to input credit card details.
Stop geotagging photos to conceal your location because geotags can reveal your exact address.
Use a VPN to encrypt your data, especially when accessing Facebook using public WiFi.
Don't accept friend requests from strangers, and make sure to change your privacy settings to "Friends" and not "Public."
Change your passwords regularly for all accounts and use different passcodes for each.
It's a smart idea to be proactive about your digital safety. Cyber criminals are only becoming more prevalent and social profiles like Facebook can make you a target.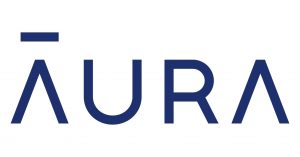 With Aura, you'll be able to set up identity theft protection in minutes where you'll have:
24/7 SSN monitoring & one click credit card freeze in case any malicious activity is detected on your accounts and data.
Up to $1M in identity theft insurance cover for eligible losses and fees.
Access to privacy protection tools included, such as antivirus software, parental controls, password manager and secure VPN.
Keep your identity secure and never stress about your privacy again.
Conclusion
When someone steals your Facebook profile, you must take steps to recover your account and prevent damages. You can report to Facebook, change your password, get a credit report, and report to the Federal Trade Commission. You can also turn to the FTC for a recovery plan and victim assistance.
Always check your credit profile and keep an eye for suspicious ratings, as social media identity theft can also give rise to other types of fraud.