If you're juggling multiple online accounts—be it email addresses, social media, and financial accounts—you likely have a password manager or are thinking of getting one.
Having a complex password is paramount nowadays, as so much of our lives now exist online—and losing even one account to a hacker can be disastrous.
We've been there too! We used really common and weak passwords, and we had family members and friends who became victims of hacking, data breaches, and identity theft.
Hacking is getting more sophisticated over time. So, we looked into the latest hacks to secure passwords and asked some experts about their best tips.
In general, password managers are safe for storing your passwords, but not everyone is quick to trust them.
A little knowledge goes a long way, so let's debunk the biggest misconception about password managers and learn the best tips to improve digital protection. Don't miss out!
How do double-blind passwords work?
Using a password manager may sound counterintuitive, especially because we always receive warnings never to put all our eggs in one basket. Why should you store all your passwords in a single password manager, then?
Having the right password manager and using it with proper strategies can keep hackers away.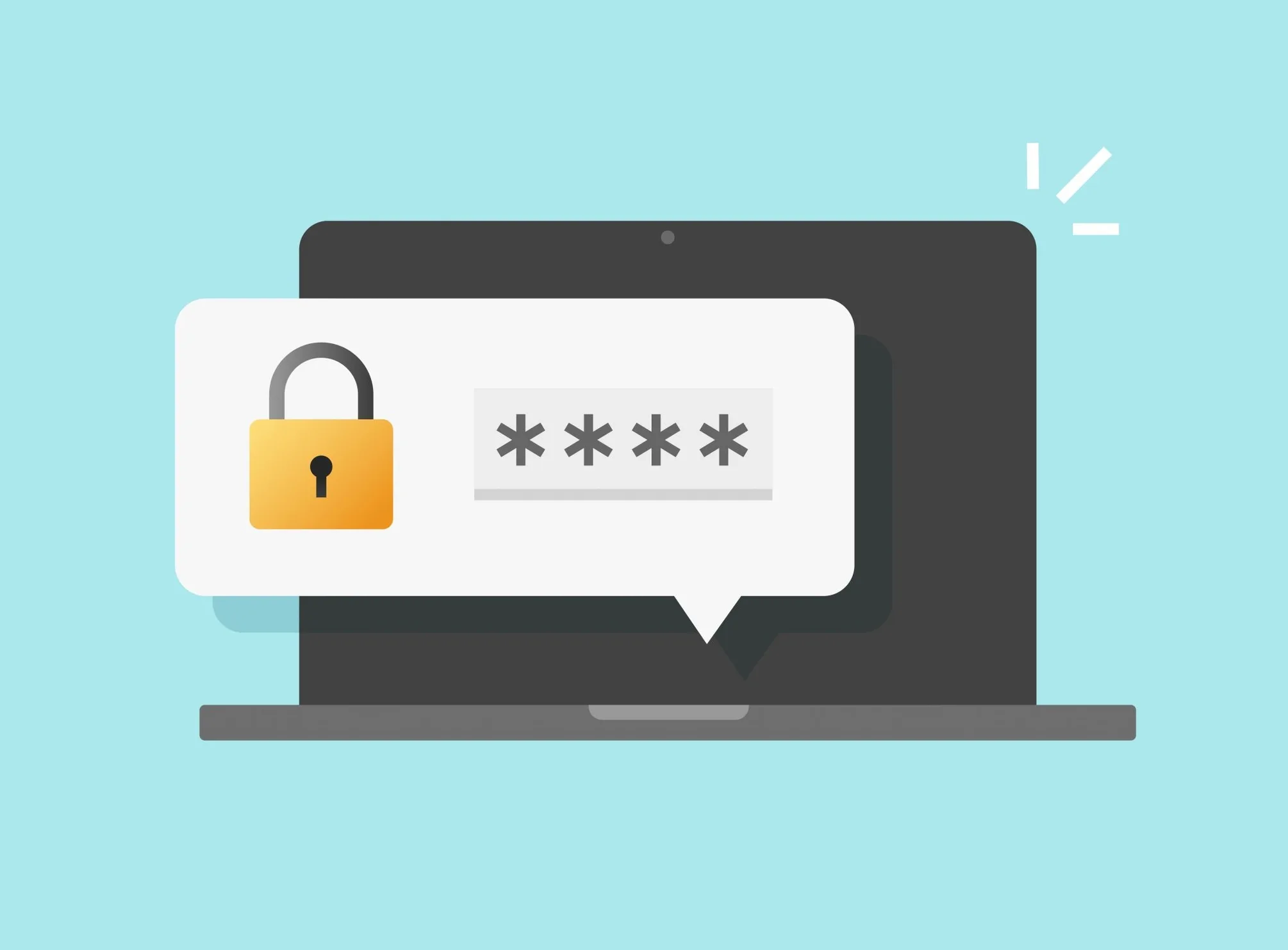 However, remember that a password manager can't fix all your online security concerns. Some hackers can be more sophisticated than others, and once they crack the code to your password manager, they can gain access to every other account.
This is where the double-blind password strategy comes in handy. The premise is that neither you nor the password manager of your choice knows your full code or password.
Also called "horcruxing," double-blind passwords allow you to use a unique identifier only you can access, which is the first half of the password.
The password stored in the password manager isn't the full password, either—only the second half of the password.
With only half a password to work with, a hacker will find it impossible to crack your code. Every password stored in the manager will be near impossible to get into, keeping all your online accounts safe.
Apart from splitting the password, you also reduce the need to memorize passwords. Unfortunately, our memories aren't always reliable, especially when using unique and complex character combinations.
With a double-blind password, you only have to memorize half of it—and you can also write it down and store it somewhere safe.
Adding double-blind passwords to your password managers
If you're using programs like 1Password, DualSafe, and Masterpass password managers to help you secure your passwords, you can improve your security by setting up double-blind passwords.
Setting up a double-blind password on 1Password
If you want to know which app is best for keeping passwords, 1Password is a popular password manager that can meet your needs. To set up a double-blind password on this software and similar programs, here's what you need to do after installation:
Step 1: Go to the sign-up or change password screen of your chosen website. When it prompts you to create a password, accept the one that the password manager suggests.
Step 2: Once you've used the suggested password, save it to your vault so that the program stores the information.
Step 3: Before confirming your sign-up or password change, add the unique identifier of your choice. It could be a single word or phrase, but generally, adding more characters is safer as long as you can remember it. Memorize or store it somewhere safe, as you'll be typing it in every time you log in.
Step 4: Complete the sign-up or password change process.
Once you've set this up, your password manager will only store a part of your real password. In the unlikely event that hackers breach your password manager's data, they can't use it because they don't have the full password.
Ensure that you can remember your unique identifier, as it could be tricky to log in if you forgot your double-blind password.
You may also want to turn autofill off when using password managers, so your device won't store your double-blind password when you use it.
Logging in with your double-blind password
Once you've set up your double-blind password, it'll take a few extra seconds to log onto your accounts. However, it's always worth it because you won't be sacrificing your security.
If you want to log in on your Facebook account, for instance, you can use the password manager to input the password you've saved in the vault. Then, before clicking "Log In," add your unique identifier.
The password manager may ask you to save this new password, but you should ignore this notice to keep your double-blind settings.
What else can you do to keep your password manager secure?
You can also use two-factor authentication to secure your password manager.
Wojciech Syrkiewicz-Trepiak, security engineer at infrastructure delivery platform Spacelift.io, said, "Considering the fact that the password manager centralized all of your login information, it's wise to protect the account as much as possible."
"Two-factor authentication is recommended to provide more security despite having a strong password. If someone cracks your password, they will still need to provide a second set of information," he added.
Apart from the double-blind password strategy and the two-factor authentication method, there are other ways you can up your password manager's security. 
Pro Tip:
Use your password manager on multiple devices.
Your password manager must always be accessible across all the devices you use, as you don't want to rely on a single device for your entire digital life. 
The best thing about this tip is that two-factor authentication and a double-blind password already provide extra protection.
Should you lose the device, there's no need to worry. You'll still have access to your password manager, giving you the chance to delete information that's been compromised.
You also have to ensure not to forget your master password for your password manager. Now, how do you remember your master password? One trick is to make it a complex yet catchy phrase you can easily recall.
Summary
Protecting your digital life is critical. Huge chunks of our lives now exist within social media platforms, emails, messaging apps, online banking, eCommerce, and other spaces.
Practicing good digital hygiene, which includes using strong passwords, entails the use of password managers strengthened by clever strategies. Don't skip out on having a double-blind password!