Using a prepaid card to pay for your purchases is a convenient alternative for credit cards, bank-issued cards, and cash. There's a big chance you've seen a prepaid card near the counter of many retail establishments.
Perhaps, you were standing beside it while waiting at the counter in Dollar General. So does Dollar General sell prepaid cards?
YES, Dollar General has many types of prepaid cards in store for you, including Prepaid VISA cards. But, does Dollar General sell Vanilla Gift Cards? Or phone cards? Well, they have a wide array of prepaid cards for you.
What Kind of Prepaid Cards Does Dollar General Sell?
The question "does dollar general sell prepaid visa cards" is not the main question as the answer is simply YES. But, what kind of cards do they sell besides Visa prepaid cards?
They have prepaid cards of all sorts. Aside from prepaid Visa or Mastercards, they also have gift cards and phone cards. Being a one-stop shop for your convenience, Dollar General provides you with a wide prepaid card collection for all your needs.
Wondering what cards they have? Check out the categories below.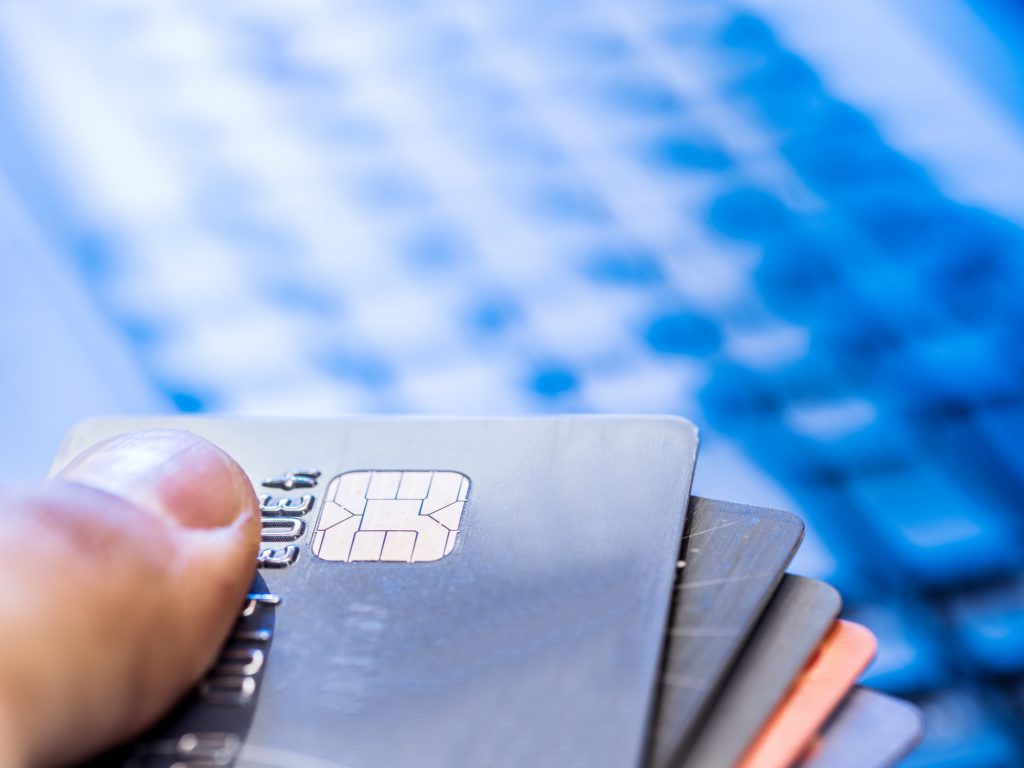 1. Gaming and Entertainment Cards Sold at Dollar General
Are you a gamer, or do you someone who loves to play games? Do you love watching movies or listening to music?
If you do, subscribing to apps like Netflix, Spotify, and gaming platforms often requires you to have a credit card. But, what if you don't have one? That's where prepaid gaming and entertainment cards come in.
All you need to do is buy the card, load it to your account, and you're good to go.
Sony Gift Card. You can use this card to purchase games or access online games for your PlayStation unit. Sony gift cards are accepted in the PlayStation Store.
Steam Mall Gift Card. A Steam gift card is just like a normal gift certificate. To use it, you have to enter the card's code, and the system will automatically add the value of the card to your Steam wallet. You can use this at Steam Mall only.
Xbox Gift and Membership Cards. An Xbox gift card can be used to top up your digital wallet on Xbox. You can use it to purchase games on the store. However, you need a membership to subscribe to Xbox Live, a feature required for online multiplayer games.
Nintendo Gift Card. You can use a Nintendo gift card to buy game products for Nintendo Switch, Wii U, and Nintendo DS.
Google Play Gift Card. If you need to buy paid apps on the Play store, a Google Play gift card is another way to top up your account balance.
Apple Gift Cards. Just like the Google Play gift card, you can also use the Apple gift card to buy paid apps on iOS.
Netflix Gift Card. Do you enjoy movies and series? If you do, subscribing to Netflix is easier with a Netflix gift card. Just enter the code, and you're good to go.
Spotify Gift Card. If you're more of a music person, a Spotify gift card can pay for your music subscription, depending on the card's value.
Uber Gift Card. You can use an Uber gift card to deposit an amount to your Uber wallet.
Hulu Gift Card. Just like Netflix, you can use this card to use on a Hulu subscription.
Sling TV Gift Card. A Sling TV card can be used to purchase domestic or international channels for your TV.
Are These Cards Reloadable?
No. All of the cards above are for single use only. Once you encode the activation code, you cannot reuse it anymore. However, you can always buy multiple cards.
2. Wireless Airtime and Phone Cards Sold By Dollar General
Postpaid phone plans can be a burden to your budget. Paying monthly subscription fees is an automatic deduction to your monthly budget.
So if you're not a heavy phone user in terms of internet access and communications, you can go prepaid and use prepaid phone cards instead. Here's a list of Dollar General prepaid phone cards available:
RELOADABLE CARDS
SIMPLE Mobile Prepaid Phone Card. Simple Mobile offers prepaid cellular plans that require no contract. Best for people who are not heavy phone users
AT&T Prepaid Card. You can use AT&T prepaid cards to buy the kind of cellular service that matches your needs. The ReUse card is perfect if you want to refill your prepaid plan.
NON-RELOADABLE CARDS
Verizon Cards. Verizon products include gift cards and phone cards. You can use the gift card to buy the latest gadgets and the phone cards to top up your prepaid sim.
Total Wireless Prepaid Phone Card. Total Wireless offers the same service as Simple Mobile. There are no contracts, and you buy the prepaid plans at your will. Family plans are available as well.
Boost Mobile Gift Card. You can use this card to avail of Boost Mobile products like phone plans and cellular plans.
Tracfone Prepaid Phone Card. You can use this card to add more airtime to the phone.
How Do You Reload These Cards?
A common way to reload prepaid phone cards is by texting an activation code and sending it to the service provider's number. You can follow the instructions included in the individual reload card for a more detailed explanation.
3. Shopping Gift Cards Sold by Dollar General
Shopping with gift cards is the best way to shop with control over how much you plan to spend. You can set aside a budget for your shopping through prepaid cards and allocate enough funds for it.
After all, it's prepaid, and whatever you put in your account comes from your funds but you have sufficient time to think about and plan your purchases beforehand rather than do impulsive and compulsive shopping on the fly.
Here are some shopping cards you can buy at Dollar General.
RELOADABLE CARDS
Amazon. You can buy Amazon gift cards and use them to purchase Amazon products. If you're out of cash, you can use Amazon Reload to top up your balance instantly.
Home Depot. If you have home renovations or projects, you can use Home Depot cards. These cards can be plastic cards or eGift cards. You can also reload them online or in-store.
Lowe's. You can use this card to pay your bills. These cards are reloadable.
Bed, Bath & Beyond. These cards have a Mastercard logo, and you can use them within the U.S. or abroad.
Dollar General. And yes, Dollar General has its own gift card as well. According to Dollar General gift card policy, their cards are reloadable and have no expiration dates.
NON-RELOADABLE
eBay. An eBay gift card can be used to purchase items on eBay and receive refunds, rebates, and discount vouchers only.
TJ Maxx. You can use TJ Maxx cards at TJ Maxx, Marshalls, HomeGoods, Homesense, and Sierra stores.
Gamestop. You can use GameStop cards to purchase video games, consoles, and other gadgets.
Bass Pro and Cabela's. You can use Bass Pro cards to purchase at Bass Pro or Cabela Shops. These cards are non-reloadable.
WWE. You can use WWE cards to subscribe to the WWE network. These cards aren't reloadable.
How Do You Reload These Cards?
You may visit the card issuer's website or physical store to top up your balance. However, check first if the card is reloadable.
4. Reloadable Prepaid Debit Cards at Dollar General
Prepaid debit cards are affordable alternatives to bank cards. With this kind of card, you can reload an amount that's within your budget. You can get prepaid VISA and Mastercards for the following brands at Dollar General.
1. Netspend
Netspend is a leading brand in prepaid debit cards. You can use it as a bank debit card without worrying about bank requirements.
Netspend offers Visa, Paypal Mastercard, UFan, and a Western Union Mastercard.
2. Green Dot
A Green Dot prepaid card is similar to NetSpend. However, they offer related services like Reloadable GoBank and MoneyPack.
They also have Visa cards, Cash Back Visa Debit Card, and Pay As You Go Visa Debit Card.
3. Vanilla Visa Gift Cards
Though it's named as a "gift card," Vanilla Visa cards can be used for merchants who accept Visa.
However, one good thing about Vanilla Visa is that you can customize or personalize it. That's why it's a perfect gift for your loved ones and close friends.
How Do You Reload These Cards?
You can cash in prepaid cards on participating stores and banks. You can also choose online transfers for your convenience.
Transfers may have fees depending on the platform used. If you want to know more about these things, visit the card brand's website for more information.
5. Dining Gift Cards Sold By Dollar General
Giving cash is awkward. But, giving dining gift cards is elegant and classy. It's more of a formal way to provide gifts for people who are celebrating birthdays, anniversaries, or milestones.
Give them these gift cards that you can buy at Dollar General.
RELOADABLE CARDS
Darden Restaurants. You can use this card at Seasons 52, Cheddar's Scratch Kitchen, Olive Garden, LongHorn Steakhouse. They can also be used at Yard House, Bahama Breeze, The Capital Grille, and Eddie V's.
Wendy's. You can use this card to order online or at any Wendy's store.
Subway. You can load currency to your Subway card at any Subway restaurant and use it to purchase Subway products.
Starbucks Gift Card. You can use this card to purchase Starbucks products. You can reload the Starbucks card subject to the daily cash-in limits.
NON-RELOADABLE
Little Caesars. You can only use this card for in-store orders and not on orders via the app.
Burger King. Buy your favorite Burger King products using this gift card. You can load it to the app as well to get additional benefits.
Cracker Barrel. Use Cracker Barrel gift cards online through their website, at the restaurant, or the country store.
DoorDash. Use a DoorDash gift card to redeem your rewards at their official website at doordash.com or via the DoorDash app in Canada.
Dominos. You can use a Domino's Gift Card to pay for your purchases. Just select Voucher/Gift card as payment method.
Dairy Queen. You can use this card at any participating Dairy Queen or Orange Julius branch in the U.S.
Texas Roadhouse. You can use this gift card for your purchases in the restaurant or online orders.
Red Lobster. You can get a Red Lobster electronically, and you will present it to the Red Lobster employees.
Applebees. You can only use Applebee's gift cards at Applebees or for online orders.
Brinker Chilis. You can use this card at any Chili's Bar and Grill. On the Border Mexican Grill & Cantina and Maggiano's Little Italy also accepts this card.
Ruby Tuesday. You can only use this card at Ruby Tuesday stores around the U.S.
TGI Fridays. You can use this card at any participating Friday's location.
How Do I Choose a Prepaid Card Account?
There are many prepaid debit cards out there, and you might find yourself staring at the cards at Dollar General wondering what to buy.
To help you make the decision, here are some tips to help you choose the best reloadable prepaid debit card:
Research about the card brand. Before going to Dollar General, check online reviews of prepaid debit cards. You can also read online guides on how to use this card so that you'll have an idea of how it works.
Check out the fees. Fees will always be present. Before buying a card, compare the fees of every card brand you're eyeing. Then, decide which card has the lowest fees. But, don't always choose the card with the lowest fees. Consider the benefits of having a card and compare it with its cost. If the benefit outweighs its cost, even if it's not the cheapest to maintain, you can consider buying that card as well.
Assess the card's accessibility features. You must know how and where you can use this card. Are there multiple ATM locations in your area? Can you use it in stores? What are the modes of topping up your card? Will it be a burden to have that card? These are some questions that can help you assess its accessibility.
Conclusion
Prepaid cards can be used for purchases or as gifts to the people you love. It can also give you a convenient and comfortable shopping experience.
Fortunately, Dollar General has a wide variety of cards from various establishments. You can buy them at the Dollar General store near you.
However, you may consider calling them first to ask if the card you want to buy is available in-store. Then, request for a curbside pickup to be safe from the COVID-19 virus.