We rely on digital tools for many of our activities, including online transactions that involve signing documents.
Brands and companies continue to innovate and find ways to make this part of the process easier on our ends, so you may have heard of DocuSign.
With so many phishing scams happening online, however, how reliable are DocuSign and other similar platforms?
Phishing scammers can steal information for identity theft and fraud, and unfortunately, it can be difficult to discern scams from authentic emails.
It's important to learn how to spot legit DocuSign emails from scams, so we looked into the latest DocuSign phishing email scams, expert insights, and real-life stories of people who experienced Docusign email scams and what they did to overcome them.
We'll also share the most subtle sign that you shouldn't miss in a DocuSign email scam. Read on to learn more because not knowing the red flags can make you fall for their tactics. 
If you've already clicked on a fishy Docusign email, don't worry. As long as you take action right away you can prevent identity theft or stop potential thieves in their tracks.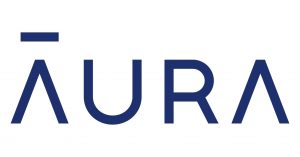 You can check your safety right now with Aura, our #1 identity theft protection service. They help you:
Ensure your sensitive data (SSN, credit cards, bank accounts etc) isn't being sold or used to perform criminal activities.
Recover from financial fraud with up to $1M identity theft insurance for eligible fees and losses.
Tighten the security on your data with a military grade VPN, password manager and antivirus software.
Don't wait until you find out you're a victim. Be proactive about your safety with Aura today.
What are DocuSign email scams?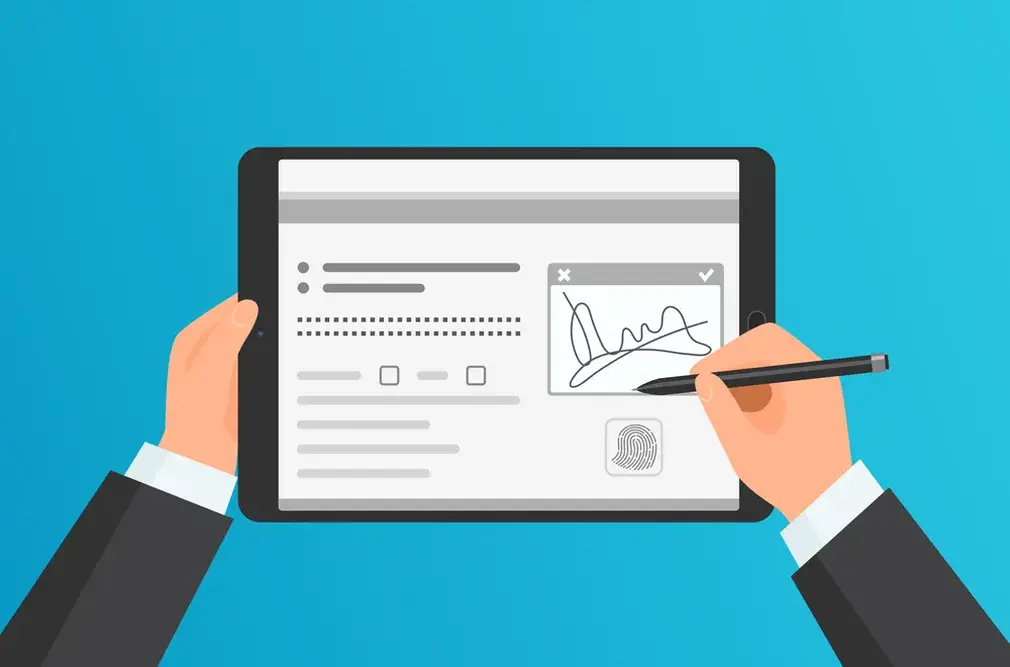 With COVID-19 still rampant, individuals and companies try to minimize physical interactions. Many business, legal, and financial transactions now happen online, so e-signatures are now in demand.
DocuSign is a platform that provides electronic signing services, making online transactions easier for its users.
It's one of the most used tools in terms of e-signatures, as it allows you to sign documents using different devices. After signing, you can conveniently send the documents to your intended recipients.
According to its website, businesses and individuals alike use its services for legal materials, including contracts and tax documents.
They also use it to sign home inspection reports or mortgage loan applications, as well as freelance contracts, services, and other documents that require a legally-binding agreement through signatures.
Although undeniably convenient, DocuSign faces one big threat—cybercriminals. Fraudsters and scammers lurking online can steal electronic signatures, putting you at risk for identity theft and other criminal activities.
The most subtle sign you're dealing with a DocuSign scam
Are there fake DocuSign emails? Unfortunately, yes—scammers can send false messages posing as the company.
Phishing attacks are common nowadays. Criminals pose as representatives from DocuSign and ask you to not only provide your e-signatures but your personal information. Given widespread warnings about phishing attacks, criminals have found ways to be more creative.
In April 2019, DocuSign released a website statement warning users of a phishing campaign that uses the email address "[email protected]," claiming that the user has received an invoice from "DocuSign Electronic Signature Service."
This email contains links to malicious Word documents, which, upon clicking, will download malware to your device. But how do you know if you're being scammed through DocuSign?
Many fell victim to this scam simply because of one subtle sign they often overlooked—DocuSign envelopes usually come with a unique security code!
This unique security code can be found at the bottom of the email, and each DocuSign envelope ALWAYS contains one. If you don't see this code, you're likely dealing with a phishing scam.
It's important not to click on any links and attachments but to report to the security team right away through the email [email protected].
Other warning signs of DocuSign phishing attacks
Apart from the lack of security code, you may notice other signs you're dealing with a DocuSign scam. Here are some red flags we've uncovered:
Sign #1: You have no idea who the sender is
If the email comes from an unfamiliar name, brand, or company, you must delete the email immediately. It's important to remember that receiving random signature requests can be shady, so it's best not to interact with any of them.
Sign #2: You received a suspicious link
It's important to never click on any links, especially those you find in random emails. You must also check the URL of these links to ensure you're dealing with an authentic site. But what's a sure sign you're dealing with a dangerous link?
CJ Xia, VP of Marketing and Sales at Boster Biological Technology, points the following out: "Verify the site's security and URL authenticity before clicking on anything—the 's' after the 'http' in the web address and a lock icon are both present."
Sign #3: You see misspellings
Criminals end up successfully stealing information mainly because they try to use emails as close to the real ones as possible.
With DocuSign, for instance, email addresses can look like "@docusgn.com" or "@docsign.com", which is close to the authentic email address ending "@docusign.com."
What to do if you encounter DocuSign email scams?
Because hackers use DocuSign email scams to take advantage of people and commit identity theft, it pays to know what to do when you encounter an attempt.
What to do if you receive a fake DocuSign email
Now that you know the signs to look out for in a fake DocuSign email, it's crucial not to click any suspicious links or download attachments within the email. DocuSign never sends unprompted PDF, ZIP, or Word files.
Ignore the email contents, then forward it to [email protected]. DocuSign's security team will investigate the case. After doing so, delete the email immediately to avoid accidentally opening it.
What to do if you accidentally open a fraudulent link or attachment
If you've accidentally downloaded an attachment or clicked on a link from a DocuSign virus email, you need to act right away. The first thing you must do is to change your login credentials and choose a strong password. It's best if it's not similar to your past passcode.
Once you've fortified your security with a password change, we recommend scanning your computer for malware. Hackers can use viruses or ransomware to track your activity or lock you out of your device.
After you've run an antivirus scan, it's recommended to warn your friends and family about these fake email scams. Hackers may spoof your email and send similar messages to your contact list.
Protecting yourself against DocuSign phishing emails
Donna, a close family friend, uses DocuSign regularly as a small business owner. She has been using it since 2018 for hiring freelancers, filing tax returns, and sealing client deals. One day, however, she receives an email from "do[email protected]"—from the 2019 phishing campaign fiasco.
Fortunately for Donna, she recognized the patterns of a phishing scam and reported it right away to DocuSign's security team.
"I dodged a bullet that day," she shares, "The first sign that noticed was the email—but it seemed so authentic given the email subject. I would have lost my personal information that day."
Aside from checking for the warning signs of fake emails, you can also protect yourself from DocuSign fraud by following these tips:
You may enable multi-factor authentication to prevent hackers from accessing your account—even if they've stolen your login credentials.
If you want to open your documents, you must go directly to docusign.com, and enter the security code that should always be at the bottom of the site's official emails.
It's wise to update your antivirus software regularly so that it can detect malware that the links and attachments contain.
If you've received a DocuSign email from someone you know, you can contact them through other means to verify it.
Now, how do you stop DocuSign spam emails? Unfortunately, there's no clear way to avoid getting these phishing messages, so it always pays to stay vigilant instead.
Spam, malware and scams are everywhere nowadays and even the tightest security can be broken. That's why you need safety measures in place if the security of your data is ever compromised.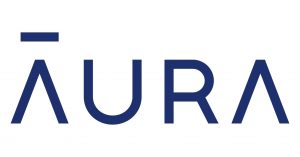 With Aura's experts in identity theft and financial fraud, you won't need to fear. They will:
Scan the web for signs of your data being used fraudulently and alert you immediately.
Help you halt thieves in their tracks with a one click credit freeze.
Insure you for up to $1M so your finances won't take a hit.
Being vigilant is only half the battle. Let Aura do the watching and the fighting for you.
Is using DocuSign safe?
DocuSign is a well-known platform—it has a rating of A on the Better Business Bureau (BBB). The site claims to provide a safe platform for electronic signatures, but how secure is a DocuSign signature, anyway?
DocuSign states that e-signatures are safer than conventional wet signatures because the latter is prone to forgery and tampering. These activities may lead to serious crimes like identity theft.
On the other hand, DocuSign claims that electronic signatures on its platform have many security layers and seals of authenticity. The site's Trust Center also states that it uses advanced encryption, malware protection, and anti-tampering controls for your security.
Conclusion
DocuSign offers a convenient way of signing documents online, but online criminals are becoming more sophisticated by the day. Although the platform claims to use seals of authenticity and security measures, it's important to implement security measures yourself. Remember the signs of a scam DocuSign email and trust your gut!