In the US, credit score is king. A great one can help you buy a house or a car, get a lower interest rate on a loan, and even land a job.
Your credit score is also intertwined with your personal data, such as your credit card numbers, bank accounts, Social Security number, birthday, and more.
That's why taking care of your credit also means protecting your identity from hackers and fraud. Credit Sesame wants to do that for you, all for free.
Specifically, it wants to help you monitor and build your credit, find loans and credit cards with lower interest rates, and alert you to any changes in your credit score or identity theft.
So what's the catch?
To find out, we looked into the company's offerings, read the fine print, and analyzed user reviews on sites like BBB to see if Credit Sesame is the real deal.
We found it useful in several ways, but there's a big drawback in its ID theft protection feature. Make sure to factor that into your decision if you don't want to waste money on an inadequate service.
Here's our in-depth Credit Sesame review.
Credit Sesame: Features, ID theft insurance, cost, etc.
As a credit and loan company, Credit Sesame helps its members track and improve their credit, manage their debts, and find loans with better rates.
Before we discuss those in detail, let's take a look at who owns Credit Sesame and what its reputation tells us.
Credit Sesame company background
Credit Sesame was founded in 2010 by its current CEO, Adrian Nazari. Adrian Nazari graduated from Stanford Business School with a Master's in Business Administration. He also has a healthy reputation online, including an Entrepreneur author profile, several interviews, and active social media accounts.
So far, so good.
Investors seem to trust the company as well. Credit Sesame has undergone nine rounds of funding for a total of $171 million to date.
It raised $51,000,000 during its Series G round last 2021. As of June 2021, Credit Sesame has a post-money valuation of at least $1 billion.
We did read some negative reviews from Credit Sesame employees on Indeed. While it's not indicative of the company as a whole, a company's work environment does have an impact on the quality of its products and services.
That said, we didn't find any major red flags in Credit Sesame's business practices.
Overall, we think Credit Sesame is a reputable company with a good CEO and sound financial backing.
We can confidently say that Credit Sesame is legit and not a scam.
Credit Sesame's key features
What can you get when you sign up for Credit Sesame's products? Let's take a look:
Free Credit Score: A Credit Sesame account lets you view your TransUnion score and credit report for free once a month. You don't need to provide a credit card number, and there's no trial period.
Free Credit Monitoring: You'll get notified via email or text whenever there's a change in your credit score or report.
Free Credit Report Card: Your free Credit Sesame account comes with a credit report card. This shows you where you stand in five categories that affect your credit score: credit utilization, payment history, age of credit, account mix, and inquiries.
Sesame Cash: This is Credit Sesame's "no-fee prepaid debit account." It's a digital checking account that works like a regular debit card, and you can also earn cash rewards or cash back for using it.
Free Identity Theft Insurance: All Credit Sesame members – even those on the free tier – are covered by $50,000 in ID theft insurance. This covers you for any "out-of-pocket" expenses related to identity theft, such as lost wages, legal fees, and more.
Loan & credit card recommendations: To help users build credit, Credit Sesame will use your credit report to match you with loan and credit card offers from their partner lenders.
Debt analysis: This is a feature that's designed to help you pay off your debts faster. Credit Sesame will analyze your debts and create a personalized plan to get you out of debt as quickly as possible.
Debt tracking: You can track all your debts in one place with Credit Sesame. This includes credit card balances, mortgage payments, student loan debt, and more.
Credit coaching: If you're not sure how to improve your credit score, Credit Sesame's credit coaching feature can help. A certified financial coach will create a personalized action plan for you based on your current credit situation.
Rent payment reporting: Paying your rent on time can help boost your credit score. With Credit Sesame's rent payment reporting service, you can have your rent payments reported to the major credit bureaus (TransUnion, Experian, and Equifax).
Income & expense tracking: Keep track of your income and expenses with Credit Sesame's money management tool. This can help you budget and save money more effectively.
Bill reminders: Never miss a bill payment with Credit Sesame's bill reminder feature. You can set up reminders for when your bills are due, and you'll get an email or text notification when it's time to pay.
Freeze your account: If you ever misplace your Credit Sesame account login information, you can freeze your account to prevent unauthorized access. Once you find your login information, you can unfreeze your account and resume using Credit Sesame as usual.
Mobile apps: Credit Sesame has mobile apps for both Android and iOS devices. You can access your dashboard, credit score, credit report, and more from the app.
Credit Sesame is definitely a feature-rich service, especially if you need assistance with credit repair or debt management.
Credit Sesame costs
The features above sound great, but is Credit Sesame really free?
The answer is yes, Credit Sesame is free, but it also has two paid tiers: Advanced and Platinum.
Let's break down the features of each tier and who they're good for:
FREE Credit Sesame account
ADVANCED Credit Sesame account ($9.95)
TransUnion credit score
TransUnion credit monitoring alerts
TransUnion credit score updates (monthly)
$50, 000 identity protection insurance
The free tier would be enough for most people. If you just want to check your credit occasionally but are otherwise not too concerned about it, the free Credit Sesame account will suffice.
TransUnion credit score updates (daily)
Monthly credit report from TransUnion, Equifax, and Experian
Monthly full credit report updates from TransUnion, Equifax, and Experian
$1 million identity protection insurance
If you have a low credit score or are recovering from issues like bankruptcy, you'll need to keep a closer eye on your report. In that case, the Advanced tier might be worth the price.
PLATINUM Credit Sesame account ($19.95)
Everything in the FREE and ADVANCED tiers
24/7 credit dispute resolution assistance
Social Security number monitoring
Black market website monitoring
Public records monitoring
Only Credit Sesame's Platinum tier actually offers identity protection features. But for nearly $20 a month, it's not a strong option if you're looking for comprehensive ID theft protection.
There are better – and cheaper – options out there that we'll discuss later.
Credit Sesame's ID theft protection: Not worth it
Credit Sesame is a great financial app. Having one dashboard to monitor your credit, analyze your debt, and receive advice on how to improve your credit is extremely useful.
But Credit Sesame's ID theft protection features are lackluster at best. Sure, SSN monitoring and black market website monitoring are helpful, but they don't cover all the bases.
Beyond that, our biggest issue is that they don't offer any real recovery assistance if you do become a victim of ID theft.
Their free $50,000 insurance doesn't really protect you from ID theft either.
You can only claim expenses that come from restoring your identity, such as:
Phone bills
Postage
Certified mailing costs
Notary
Lost wages (often limited to 4 weeks)
It doesn't cover actual losses from ID theft, such as fraudulent charges on your credit card.
We also don't like that only the most expensive tier offers ID theft protection – and basic features at that.
At that price point, we expect some advanced features like crime alerts, credit card activity alerts, data breach notifications, and more.
Credit Sesame reviews and complaints
Credit Sesame's online reviews also gave us pause. They have low scores on some review sites, and positive ratings on others:
Based on star ratings alone, Credit Sesame seems to have a good track record. As for complaints, the most common ones we found were about:
Inaccurate credit scores
Sesame cash debit accounts getting frozen after depositing money
Getting charged for premium subscriptions even after canceling
Unresponsive customer service
Aggressive spam emails and texts
Failure to flag fraud or unauthorized activity
These are all valid complaints but they don't seem to be widespread. Still, always do your research before signing up for a financial product.
Credit Sesame pros and cons
Still not sure if Credit Sesame is the right financial tool for you? Here's a quick recap of the pros and cons:
PROS
Free credit monitoring
Free credit score
Debt payoff calculator
Debt consolidation advice
Customized credit optimization plan
Sesame Cash digital debit card
Cashback and rewards program
Loan and credit card offers
CONS
Inaccurate credit scores reported
No ID theft protection features in free or lower-priced tiers
Customer service complaints
Free credit score only reports from one bureau
Spam credit offers and texts
If you're looking for a financial dashboard to help you stay on top of your credit and debt, Credit Sesame looks like a good choice. Stick to the free tier if you don't need ID theft protection, or consider our recommendations below if you do.
Credit Sesame ID theft protection: Top alternatives
Identity theft can quite literally destroy your life. Aside from compromising your financial wellbeing, it can also ruin your credit, damage your reputation, and cost you thousands of dollars in recovery fees.
In today's digital world, ID theft protection is not an option anymore. It's a necessity. Here are some of the best ID theft protection services on the market, all of which offer more comprehensive protection than Credit Sesame:
1. LifeLock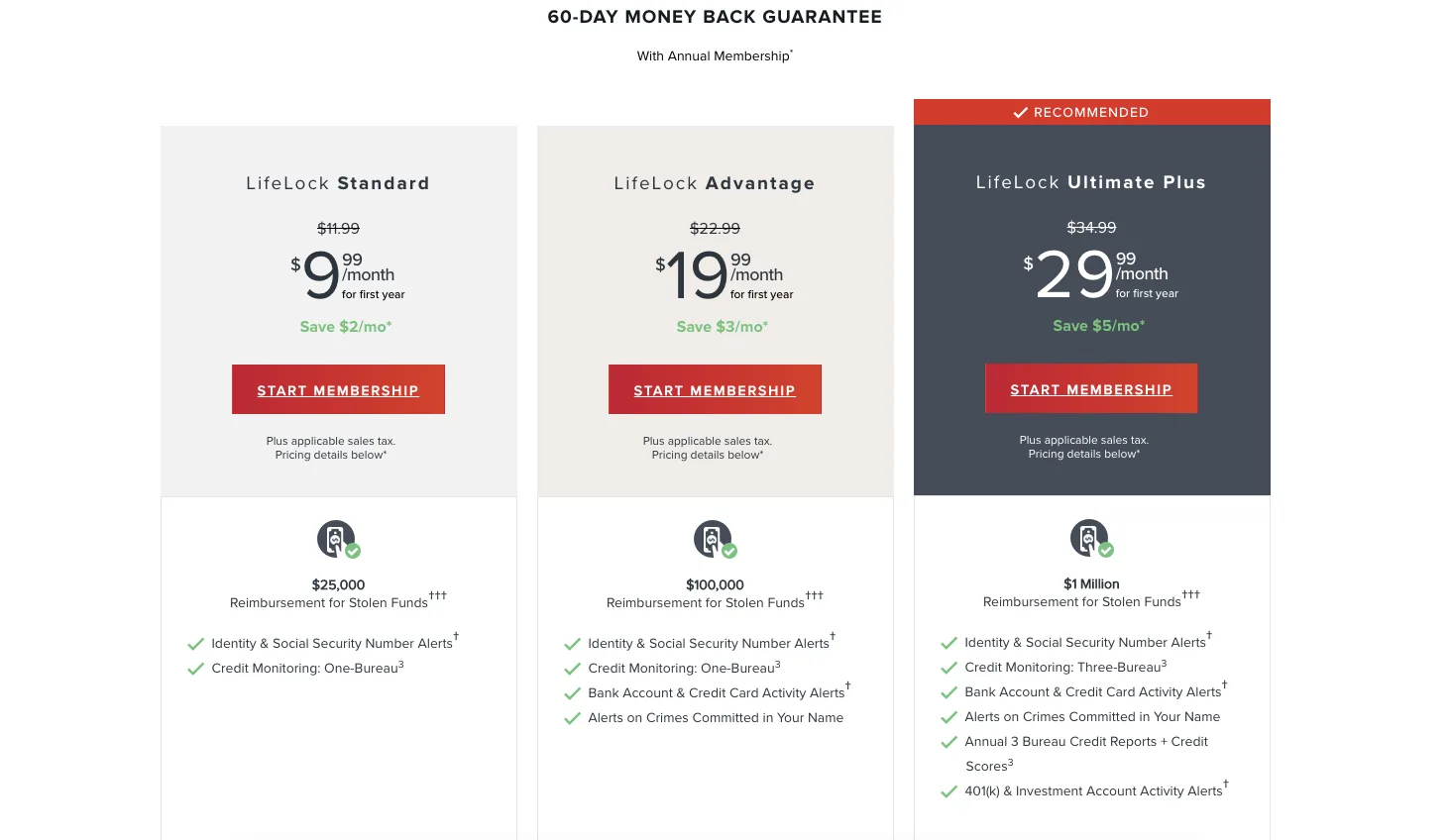 LifeLock is one of the most well-known and respected names in ID theft protection. They offer a wide range of features to keep you safe, including reimbursement for stolen funds, identity alerts, alerts on crimes committed in your name, and dark web monitoring. At $9.99 a month for the most basic tier, you get a lot more bang for your buck.
2. Aura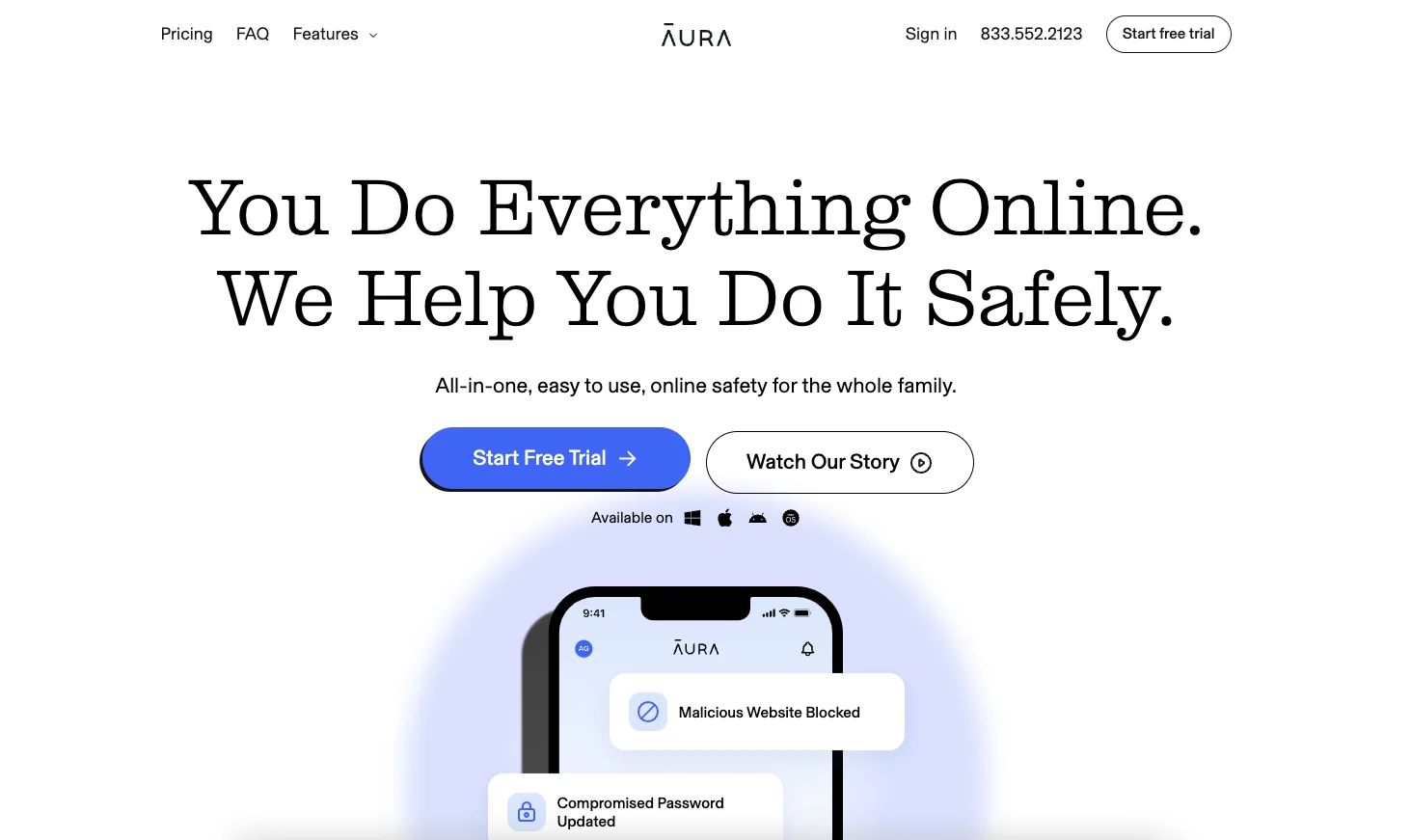 Aura is a newer player in the ID theft protection space, but they're already making waves. They offer some unique features, such as a personal security coach, that you won't find elsewhere.
3. IdentityForce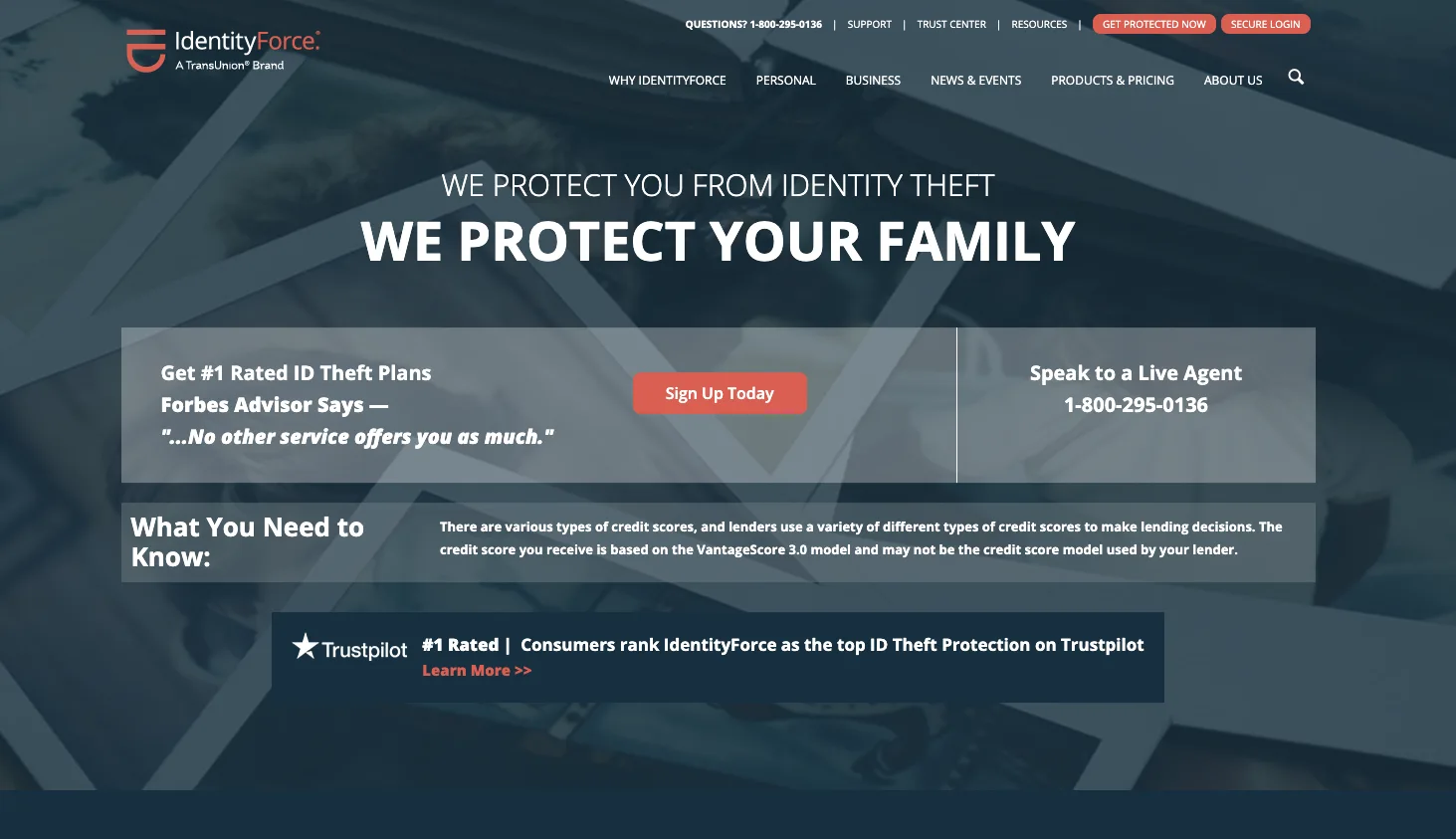 Another trusted name in ID theft protection, IdentityForce also partners with government agencies to offer the most comprehensive protection possible. They have a wide range of features, including real-time alerts, lost wallet assistance, and credit file monitoring.
Verdict: Is Credit Sesame ID theft protection enough?
No. While Credit Sesame does offer some basic ID theft protection features, they are not as comprehensive as what you'll get with a dedicated ID theft protection service. If you're looking for the best possible protection, we recommend one of the alternatives above.
But if your goal is to simply monitor your credit and get some free debt consolidation advice, Credit Sesame can be a helpful tool on your financial journey.