We all need to adopt numerous financial management habits, especially in these times. With rising costs and higher digital risks, having a credit line can put you at various risks.
Naturally, you want to build your credit score but remember that inaccurate data can impact your standing. Even more terrifying, criminals have the power to steal your credit information for fraudulent activities.
Thankfully, services like credit monitoring exist to help you keep careful track of your data. It's important to understand exactly how they work, especially since you need to know if they're the right fit.
It's essential to sign up with a service that not only delivers but has everything you need. We hear your concerns, especially since we know that credit scores directly affect our financial health.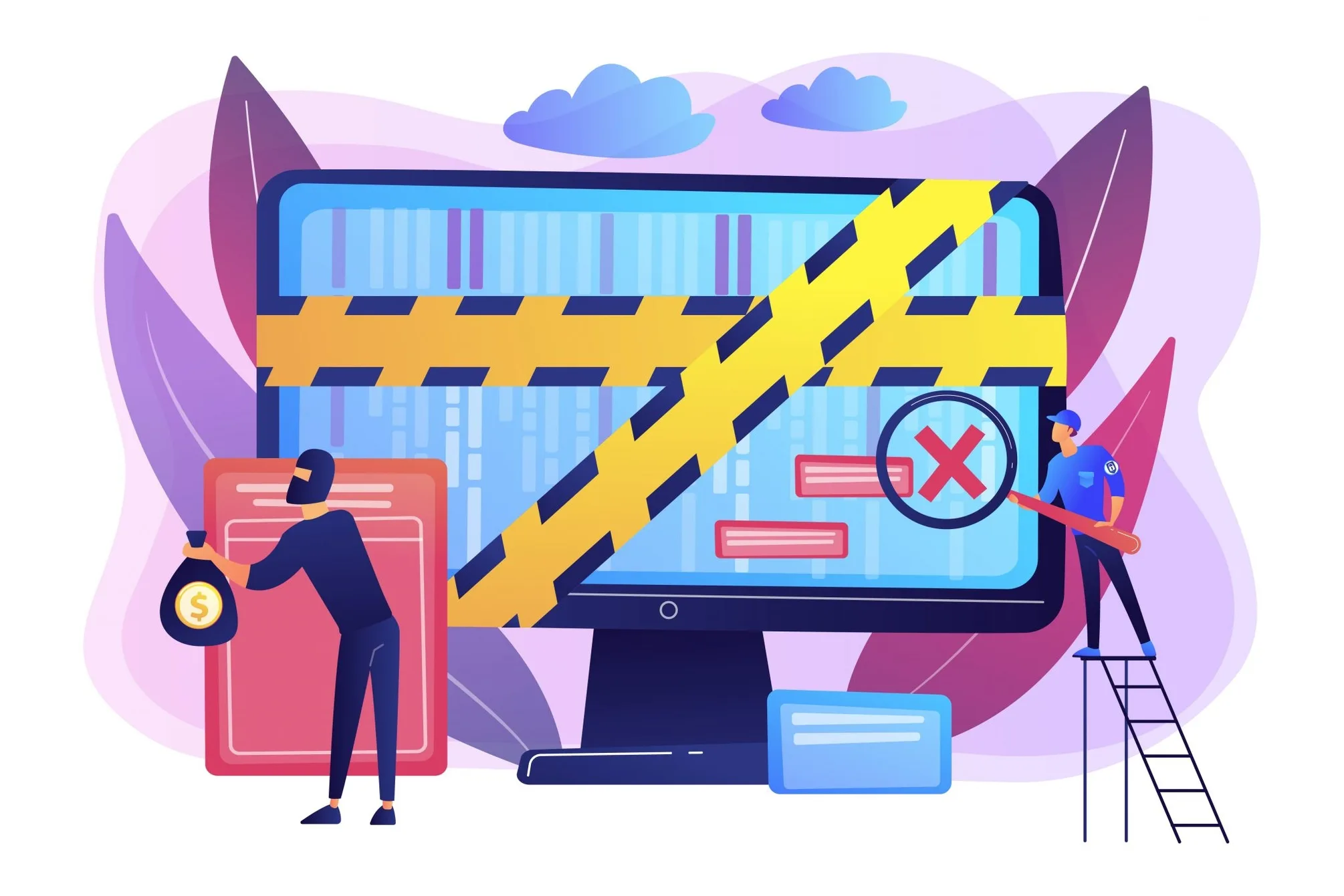 As cybercriminals get creative with their tactics, we also feel the urgency of having protections in place. Getting your credit compromised can be disastrous.
So, we scoured the web for the best credit monitoring services, validated their legitimacy, and reviewed dozens of feedback from users on independent sites like Reddit, BBB, and Trustpilot.
In this post, we share the top factor to look for in a credit monitoring service, so stick with us!
Don't miss out on crucial tips that will prevent you from using a credit monitoring that's not right for you and one that would compromise your data and personal information
Top credit monitoring services you should consider
What is the best way to monitor your credit? One of the most effective ways to do so is by investing in credit monitoring services. Here are some of the best ones, according to many users online:
Aura
BEST FOR: Total identity theft protection
Total identity theft protection goes beyond credit monitoring, and many users claim that Aura is the best company for the job.
Although it's a fairly new company that started in 2019, Aura claims to provide numerous helpful features for protecting your identity and credit, such as:
Financial fraud and credit protection
$1 million in identity theft insurance
Experian credit lock
Password manager
Virtual private network (VPN)
24/7 US-based customer support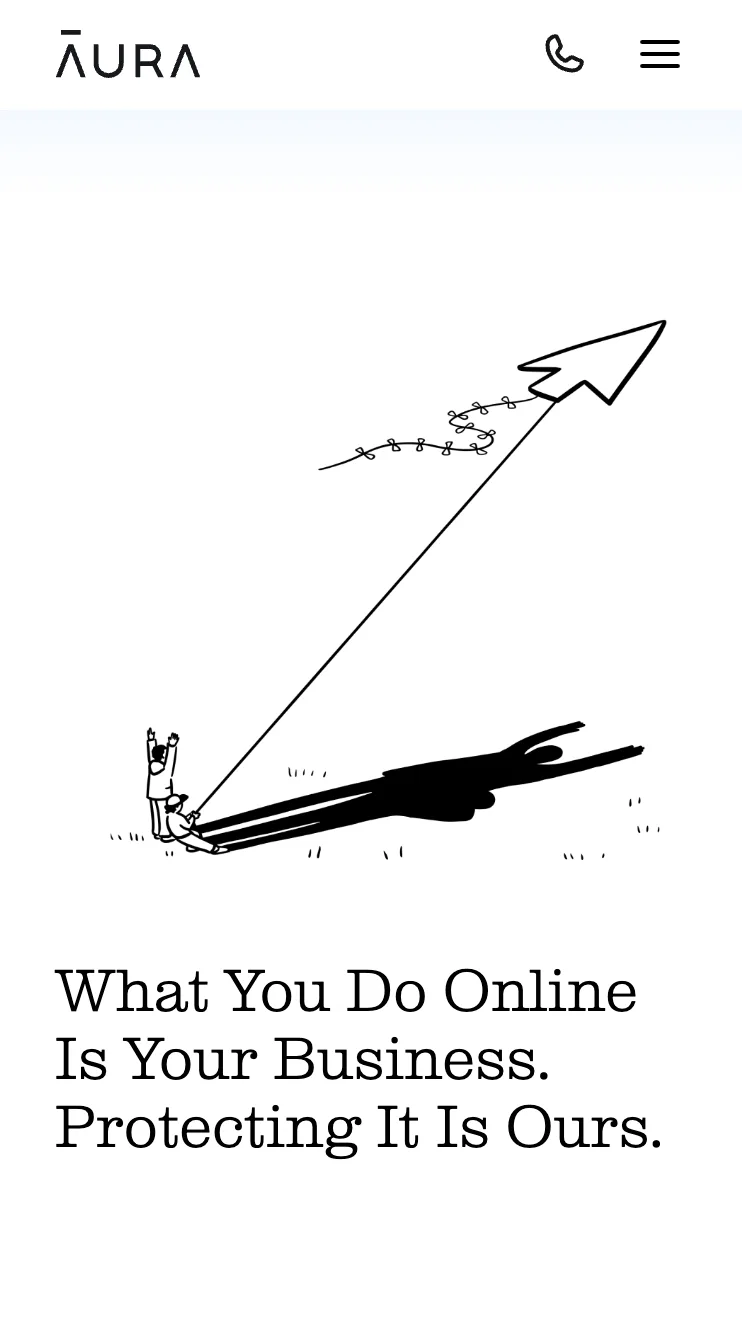 Aura also offers three-bureau credit monitoring for comprehensive reports from the three major credit checking bureaus.
The company offers plans for individuals, couples, and families, starting at $12/month, billed annually. You can check the full price list here.
Another benefit you can get from Aura is that you can try the services for free for two weeks. For many users, that's plenty of time to test the waters before investing in a plan.
Nav
BEST FOR: Those with small businesses
We found that many users consider Nav as one of the best credit monitoring services for businesses. So if you want to protect your business from financially harmful activities, this one's for you.
Nav provides 24/7 credit alerts for personal and business accounts. It claims to let you access your business credit scores on its easy-to-use platform—which is also available on Android and iOS mobile devices.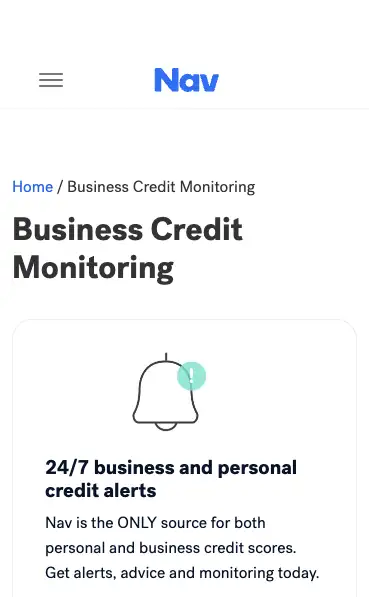 Nav offers TransUnion, Experian, and Equifax credit monitoring, which can be helpful if you want to receive comprehensive reports. However, the drawback is that you can only see detailed reports if you sign up for its paid plans.
The company has a free plan for those on a budget, but it has limited features. Paid plans start at $29.99/month, and you can enjoy 24/7 alerts, credit specialists on call, and cash flow insights. You can check its pricing details here.
LifeLock
BEST FOR: Those looking for credit monitoring sites with investment protection
LifeLock is an identity theft protection company that started in 2005 and currently operates under the software company NortonLifeLock Inc. (formerly Symantec Corporation). It claims to offer robust credit tracking and defense against ID theft.
LifeLock offers one-bureau credit monitoring, 24/7 live member support, data breach alerts, investment protection, and dark web monitoring.
This top credit monitoring service offers three plans: Standard, Advantage, and Ultimate Plus. Plans start at $7.50 per month. You can view the price list on the official website.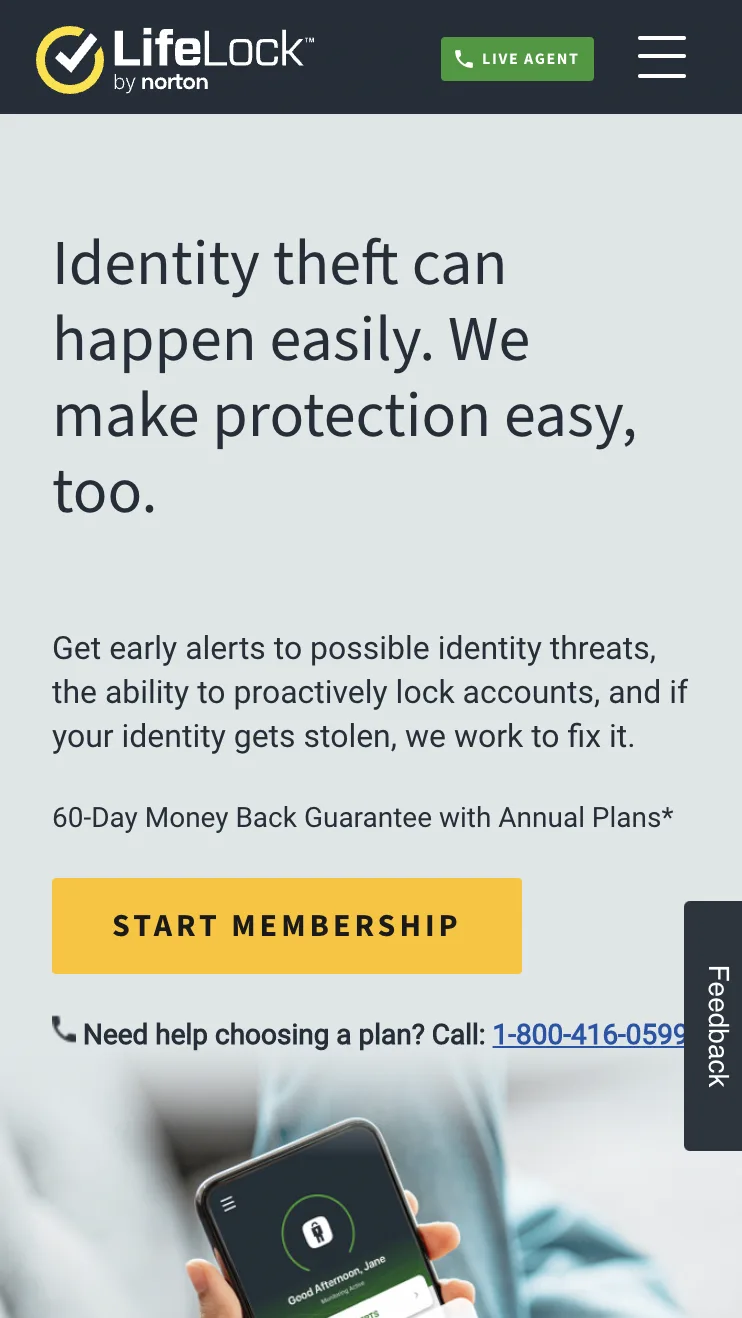 Users enjoy the LifeLock Ultimate Plus plan because of its numerous additional features, such as TransUnion credit file locks, stolen funds insurance, three-bureau credit monitoring, and bank account takeover alerts.
Based on our research, one of the main drawbacks to using LifeLock is that the Standard Plan only offers up to $25,000 reimbursement for stolen funds, while other standard plans offer $1 million in insurance.
IdentityIQ
BEST FOR: Credit monitoring on a budget
If you need to look for credit monitoring sites on a budget, many users stand by IdentityIQ. The company has been around since 2009. We like how affordable it is—even for a paid option.
IdentityIQ claims to check numerous signs of credit fraud like delinquent accounts, new records involving existing accounts, new credit lines, and address changes.
The basic plan, which starts at $6.99 per month, has numerous features that many users find necessary.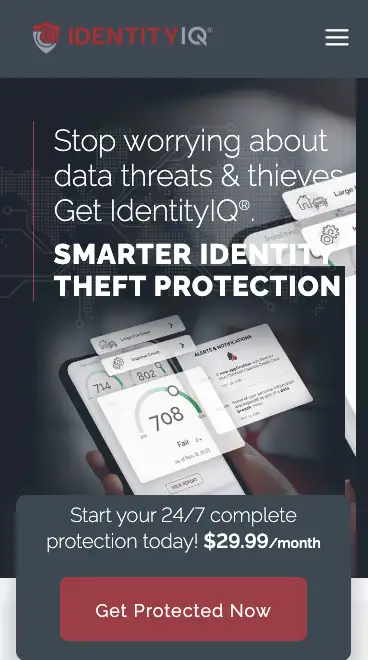 Its key features include daily credit report monitoring, Social Security Number (SSN) alerts, lost wallet assistance, checking account reports, "do not call" registry, and $1 million stolen funds reimbursement.
The Secure Max plan also claims to have a credit scores simulator and tracker, enhanced credit report monitoring, and $25,000 ID theft insurance for your family. You can see the full list of plans and their features here.
Credit Karma
BEST FOR: Those looking for free credit monitoring services
Credit Karma may be a viable option if you're looking for credit monitoring services you can use for free. The company started in 2007 and launched the beta site in 2008, so they've been around for some time.
The credit monitoring site provides you with free TransUnion and Equifax credit reports, scores, and insights with your permission. You only have to sign up and provide some information like your name, email address, and the last four digits of your SSN.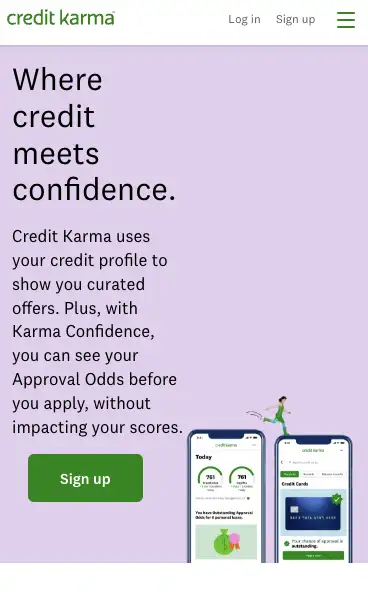 The company makes money off of ads it shows through its app. Its Privacy Policy states that it doesn't sell your personal information, which many users take as a sign to trust the site.
Credit Sesame
BEST FOR: Those looking into personal finance management
Credit Sesame has been around for more than a decade in the industry—it launched in 2010. It specializes in laying out your debt details and helping you understand how your credit score works.
Its basic subscription offers you free and useful tools for credit and debit tracking. If you want to dig a little deeper, like learn how to increase your credit score, you will need to pay for a premium plan, which starts at $9.95 per month. You can view the pricing details here.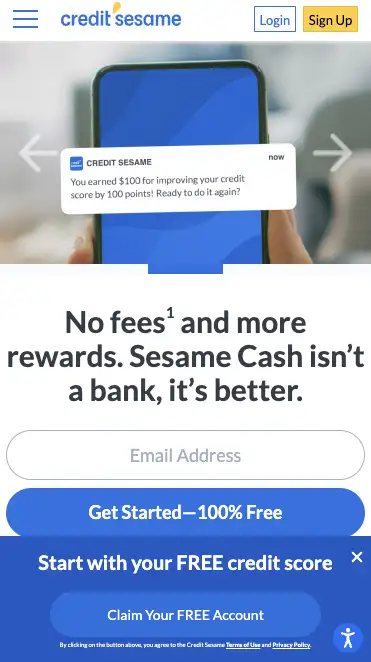 For its free plan, expect to receive credit card and loan suggestions that fit your current financial standing. Unfortunately, it doesn't track your income and expenses for you.
How does a credit monitoring service work?
A credit monitoring service is designed to monitor your credit scores and reports for you. It alerts you for any changes made, particularly when unfamiliar loans or new credit card accounts suddenly appear.
This can be helpful since it helps you recognize patterns of identity theft faster, giving you ample time to act.
However, remember that credit monitoring is only one measure of protecting yourself from identity theft. Not all fraudulent activities reflect on your credit reports.
If a criminal ends up using it for tax-related crime, for instance, a credit monitoring service won't be able to pick that up.
That said, it's important to remember that credit monitoring services alone can be limiting and might not be a good fit.
What features are worth looking for in a credit monitoring service?
If you decide to invest in a credit monitoring service, you need to set some standards. Simply put, some features should always be non-negotiable, including the following:
24/7 credit score monitoring
There's no point investing in a credit monitoring service if it doesn't provide round-the-clock service!
The company must report any changes to your credit scores immediately, and we never know when an identity thief can strike.
Moreover, monitoring must come with free copies of your credit reports annually.
Immediate alerts
Apart from 24/7 monitoring, you should also receive alerts immediately when the system detects any inconsistencies and signs that criminals have used your credit accounts for nefarious purposes.
The company must flag unusual activity and allow you to take action as soon as you can.
What types of errors can credit monitoring catch?
Apart from helping you keep your information safe online, credit monitoring can also catch errors. Some of these include:
Information errors, which include name misspellings, incorrect initials, and inaccurate contact details
Account reporting errors, which include inaccurate balances, credit limits, and existing or closed accounts
Paid vs. free credit monitoring: Which is better?
Everything comes at a price, and for a good reason. Sometimes, paying more means expecting better service, which rings true for credit monitoring services.
You can choose the cheaper road of relying on free services, but premium credit monitoring services often provide you with more benefits and extra features.
By paying for the service, for example, you'll have access to all three of your credit reports and scores from the three accredited bureaus—free options typically only offer one-bureau credit monitoring.
Who is credit monitoring best for?
If you're an avid online user and wish to build a healthy credit score, a credit monitoring service may help you. 
Here, you'll have access to your reports on a regular basis, all while enjoying some level of identity theft protection.
Can you trust free credit monitoring services?
From what we've gathered so far, we can definitely say that there's some value to free credit monitoring services. However, their functions can be limited.
You're better off getting premium services from actual identity theft protection plans. If you want to focus on your credit status, however, it's worth looking into.
How do you avoid credit scams?
Apart from investing in a credit monitoring service, there are ways you can avoid credit scams, including the following:
Safeguard your credit cards in a secure wallet or bag. After using them for transactions, return them immediately to avoid loitering eyes from seeing the details.
Never allow eCommerce websites to remember your card numbers.
Only opt to pay through secure payment portals, such as PayPal or GooglePay.
For lost or stolen credit cards, report them immediately.
Review your monthly bills as carefully as possible before paying.
Conclusion: Is credit monitoring worth it?
Yes, credit monitoring services can be worth it—but typically only for those willing to pay extra.
While credit monitoring services can help you track your personal accounts and information, they typically only flag suspicious activities. If you want to secure your digital presence more, you're better off with comprehensive identity theft protection plans.