If you're a Facebook user, chances are your information might not be as secure as you believe it to be. The platform has default settings that may compromise your security.
A lot of people haven't thought about changing their privacy settings on the platform. But with the number of privacy issues that we now face on social media, adding layers of protection to your accounts is paramount.
Facebook, in particular, has access to a large amount of your personal information. Unfortunately, the company doesn't have a good reputation for keeping it private.
Thankfully, changing your privacy settings can help circumvent potential risks, such as identity theft and other fraudulent activities.
As social media users, we understand the importance of protecting your privacy and information.
So, we've looked into official Facebook resources to understand the most recent privacy settings and what you must change right now to keep your information safe. We also sought expert insights on maximizing privacy settings when using social media.
Here, you'll find the MOST common mistake people make with their Facebook privacy settings. Don't leave your information vulnerable—read on to learn more.
Changing your privacy settings on Facebook
It may look a bit complicated, but changing your privacy settings on Facebook can be a breeze.
How you get to the privacy settings depends on how you use Facebook. You can access it in the mobile app, phone browser, or even desktop browser.
The best way to change your privacy settings is through the desktop browser, as it can be confusing to navigate via the mobile.
How to change privacy settings on Facebook on a desktop
If you use Facebook mainly on your desktop browser, follow the steps below:
Step 1: Open your Facebook account on your desktop computer or laptop in a web browser. Log in if you need to. 
Step 2: Click your profile picture icon at the top right of the page. You'll see a drop-down menu of the account settings. 
Step 3: Click on "Settings & privacy," which has a gear icon on its left. 
Step 4: You'll see another menu, where you can click on "Settings."
Step 5: After clicking on Settings, you'll go to a page dedicated solely to Facebook's Privacy Settings. You can navigate different areas through the menu on the left, where you can see security and log-in, location, face recognition, and so much more.
How to change privacy settings on Facebook on a mobile browser
If you use Facebook on your mobile browser, consider the steps below:
Step 1: Open your Facebook account using your mobile browser and log in. Tap on the menu at the top right, represented by three lines.
Step 2: Scroll down and look for "Settings & Privacy," which has a gear icon. Under it, you'll see "Settings" with an icon of a person. Tap that button.
Step 3: After doing so, complete the Privacy Checkup. Only then will you have access to the privacy settings.
How to change privacy settings on the Facebook app on iOS and Android
If you want to know how to change Facebook privacy settings on the Android and iOS mobile apps, the process is highly similar and straightforward.
Although you'll have more control when you modify your settings on a computer browser, changing them on the app can still help protect your privacy.
Here are the steps you should follow if you want to change your privacy and security settings on Facebook on your phone or tablet:
Step 1: Start the Facebook app on your phone, then select the three-line menu. On Android, you can find this at the top right. On iOS, this button is on the bottom right.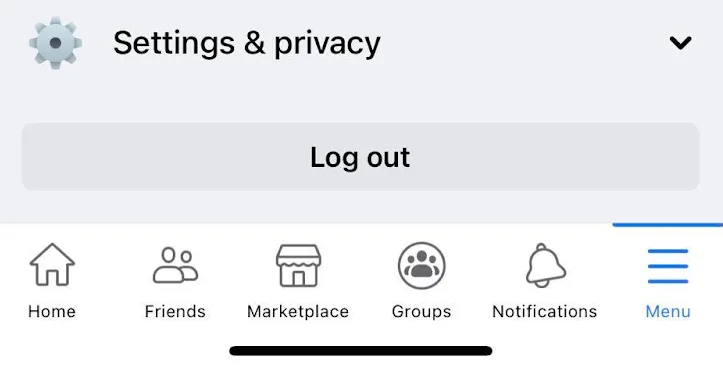 Step 2: Once you're on the Menu page, scroll down to locate the "Settings & Privacy" menu next to the gear icon.
Step 3: Tap the "Settings & Privacy" menu to reveal a drop-down selection. Select the "Settings" button with a person icon.
Step 4: Tapping the "Settings" button takes you to another page. Locate the "Privacy Checkup" option, and you can modify some crucial settings by tapping on it.
How to change your post privacy and limit who can see your posts
One of the best things you can do to protect your Facebook account is to control who sees your posts.
Although you can control who sees your posts by changing "public" to "friends," you can still fortify your privacy settings and further limit access to your content. Here's what you can do on your computer browser:
Step 1: Follow the steps for changing privacy settings on a desktop browser. Ensure you're on the "Privacy" menu.
Step 2: Locate the "Your Activity" heading.
Step 3: Click "Edit," and you'll now be able to customize all your posts, future posts, present ones, and even content from years back. This can include the following:
Public: This means everyone, even those without Facebook accounts, can view your account's content.
Friends: From what the name suggests, only your Facebook friends can have access to your posts.
Friends Except: This allows you to filter further who can access your posts, which can be handy for when you don't have the option to unfriend specific individuals.
Specific Friends: Apart from filtering, you can also choose from the get-go who can have access to your posts. You can choose friends you trust dearly.
Only Me: Only you will have access to your posts, making it the perfect private setting.
Custom: You can use this setting to include or exclude individuals and groups when you share, comment, or like posts on Facebook.
Why do you need to change the privacy settings on Facebook?
Is Facebook a safe platform for your personal information? Unfortunately, it's not. Regular users of social media sites like Facebook are 30% more likely to be victims of identity theft.
Although now a household name, Facebook's security has always been questionable. The site is vulnerable to security breaches, which include the scandalous Cambridge Analytica incident of 2018.
Around 87 million users' information became vulnerable to mining and collection without consent, which placed them at risk for identity theft and other criminal activities.
However, it's important to remember that Facebook isn't the only platform with security flaws. All social platforms, particularly the big social media names, keep a valuable amount of consumer information that criminals try to get every day.
As social media users, we're all vulnerable to phishing attempts, scams, and identity theft. The risks are high, but this shouldn't mean that you should stick to pen and paper and let go of the convenience of the digital world.
You can stay safe and enjoy the wonders of the cyberworld, and one of the best ways you can do so is by customizing your privacy settings.
The best and most important privacy settings for Facebook
Visiting your privacy settings can be overwhelming, especially if it's your first time customizing it. For one, where do you start? And how can you ensure that your chosen settings help keep your account secure?
Based on the data we've gathered, here are the best and most important Facebook privacy settings you need to pay attention to:
Disabling Facebook's facial recognition feature
Ah, facial recognition—it has certainly proved to be helpful in the last few years, especially when unlocking our devices and accounts. You no longer need to store and remember passwords, cutting log-in time by half.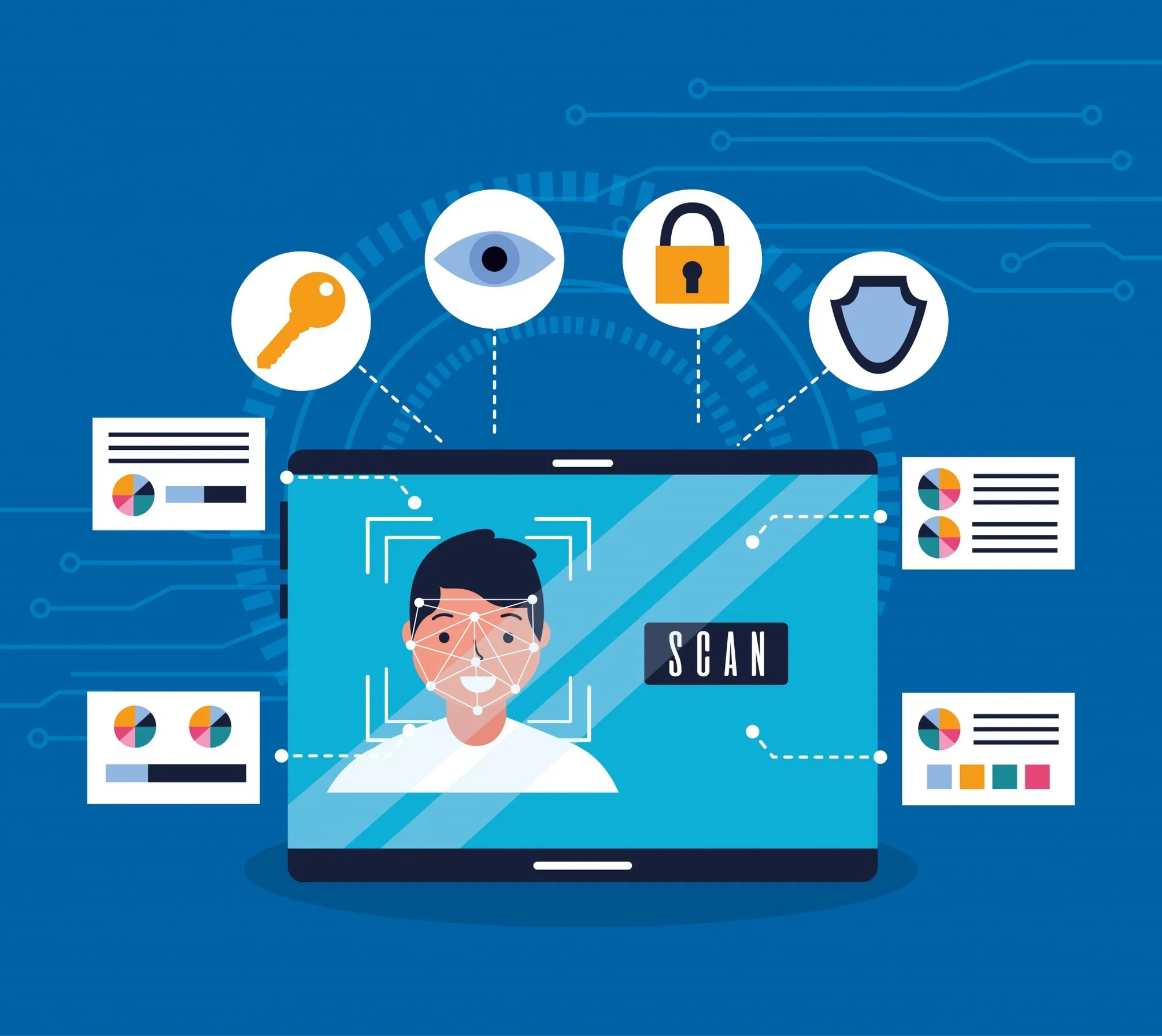 Unfortunately, identity thieves have found ways to override the system. They can easily use your photos for various criminal activities, especially since the app can recognize your face from tagged photos, suggested posts, and so on.
Identity thieves can impersonate you, use your photos to access other accounts, and engage in other fraudulent activities that can put you at risk. To turn this setting off, follow the steps below:
Step 1: At the top right corner of your Facebook account, click on your icon and choose "Settings & Privacy."
Step 2: Go to "Settings" and click on "Face Recognition." Click on the "Edit" button, and then disable the "Do you want Facebook to be able to recognize you in photos and videos?" You're good to go!
Limiting the apps and websites that connect to your Facebook
Sam Richter, CEO, and Founder of custom online search resource Intel Engine, states that "Any time you accept or use a Facebook application, you could be sharing all your private information with the application, which it then may share with others, and/or you could be returning your privacy settings to the default setting."
He further explains that you must review your settings regularly to ensure that your privacy settings remain where you want them to be.
Facebook's biggest scandal so far, Cambridge Analytica, has harvested millions of data using an app called "This Is Your Digital Life." This was the focal point of data harvesting, where users had to log in using their Facebook accounts.
Logging in using your Facebook account onto another platform is common practice to this day, but Facebook claims to have made changes to ensure your data is safe. However, it's best to remain proactive and limit other apps' access to your account.
Can you restrict people from finding you on Facebook?
Your username on your profile will always be visible, but you can prevent others from finding you on Facebook via email, phone numbers, and other information.
Simply put, you can remain largely incognito—and therefore, unreachable unless you specifically send them a link to your profile. Here's what you can do:
Step 1: Click on your profile picture icon on the top right corner of your Facebook feed. Go to "Settings & privacy," and head on over to "Settings."
Step 2: From "Settings," select "Privacy" and scroll down to the "How people can find and contact you" option.
Step 3: Set the email address and phone number options to "Only me" to prevent other people from finding you using those personal details.
You can also prevent people from looking you up on search engines using the same method, only that you need to disable the "Do you want search engines outside of Facebook to link to your Profile" option.
In doing so, you make sure that only people you know—especially those with access to your contact details—can find you on Facebook.
Final Thoughts
Social media has shaped our interpersonal lives in so many ways, which is why it's become an important part of our daily routines. We communicate with loved ones through video calls, while friends and other loved ones rely on the chat box for updates and small talk.
It can be difficult to cut social platforms off our lives, especially something as interconnected as Facebook. While security risks remain rampant, changing your privacy settings can help curb the onslaught of identity theft, scams, and other criminal activities.
The only thing left to do now is to customize your Facebook privacy settings—keep this guide in mind as you do!