Dual citizenship has its privileges. For instance, you can own property outside the country, avoid the need for travel visas, and so on.
However, here's a benefit you might not have thought of – expanded banking options. As a citizen of a second country, you're free to open a savings/chequing account there. From higher interest rates to lower fees, there are countless reasons for doing so.
Canadians and Americans have dual citizenship in countless countries around the world. However, US-Canadian citizenship is one of the most common arrangements. If you're one of them, what advantages do American chequing and savings accounts have over Canadian ones (and vice-versa)?
In today's post, we'll dive into the details.
Which American Banks Offer The Best Accounts?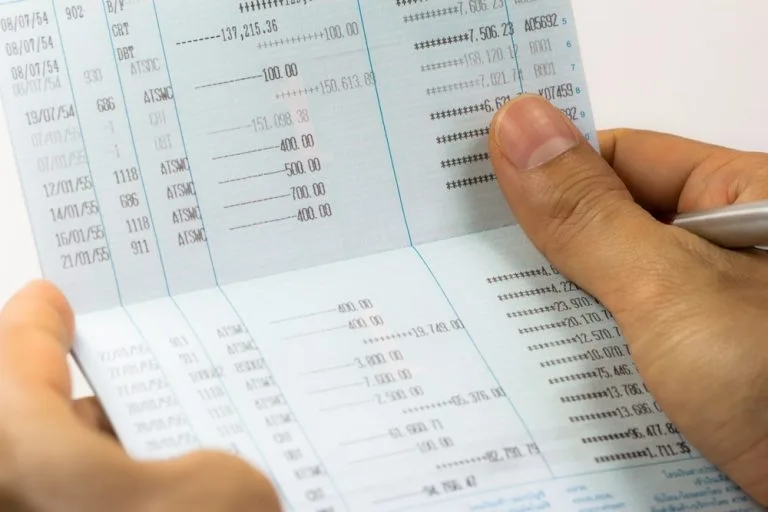 Getting an American bank account sounds like a great idea. But, with more than 5,000 different institutions south of the border? Good luck trying to assess them all.
Fortunately, we've done the heavy mental lifting for you. Below, we've listed the top three options for the best chequing account and the best savings account in the USA.
Top American Chequing Accounts
1. NBKC Bank Everything Account
NBKC Bank is a small financial institution based in Kansas City, Missouri. While they only have a handful of brick-and-mortar locations, anybody can apply for an account online. 
Why are they so popular? Firstly, NBKC offers the best chequing account when it comes to fees. If you hold an NBKC chequing account, you won't pay fees on things like stop payments and overdrafts. NBKC customers also enjoy access to over 34,000 ATMs in the MoneyPass network. If you use out-of-network machines, NBKC will also reimburse up to $12 per month in ATM fees.
Lastly, NBKC does not have a high bank account minimum. You can get started with as little as $5, and so long as you have $0.01 in your account, you'll earn 0.4 per cent interest APY.
2. Heritage Bank eCentive Checking Account
Heritage Bank is another small financial institution, with locations scattered across Iowa, Minnesota, and South Dakota. Despite their small physical footprint, though, they offer the best chequing for interest rates in America.
Exhibit A: their eCentive Checking Account. When you hold this account, you'll earn 1.09 per cent APY on your money. Just a reminder: this is a checking account. Also, Heritage covers up to $25 per month in out-of-network ATM fees. 
3. Radius Bank Rewards Checking Account
When it comes to the best chequing account in America, small banks generally have the best incentives. However, most have one Achilles Heel – small ATM networks. While most of these institutions partially cover out-of-network ATM fees, these incentives don't cover all these losses.
Radius Bank, a mostly virtual financial institution (they have one branch in Boston), is best on this issue. Of all the aspects in their favour, their unlimited ATM fees are the strongest. No matter where you live, you can withdraw cash without worrying about these charges.
You can also earn up to 1.5 per cent cashback on Signature (purchases in select categories such as food, social good, etc.). Combine the two, and it's enough for this account to make our list.
Top American Savings Accounts
1. Synchrony Bank High Yield Savings Account
Of all the American banks we've reviewed, this institution boasts the best savings account. With an APY of 0.6 per cent, they top our list on this measure. That might not sound like much, but unlike other banks, this rate isn't a teaser. There are no account minimums either – if you have a balance, you'll earn interest on it.
On top of this, Synchrony Bank account holders enjoy other noteworthy benefits. This account comes with discounts on travel & leisure expenses and protection against identity theft.
2. Citi Accelerate High-Yield Savings Account
Generally, you won't see many major US banks on lists like these. However, Citibank has managed to score a position on ours thanks to their Citi Accelerate High-Yield Savings Account.
For starters, it comes with an attractive interest rate of 0.5 per cent APY. Second, there is no minimum balance requirement to earn interest at the headline rate. And finally, you can access funds in your savings from an ATM – a feature missing from many other savings accounts.
If you're looking for the best savings account with a widespread presence, this Citi account is your best option.
3. Vio Bank High Yield Online Savings Account
Vio is an online-only bank. However, if you have concerns about their stability, no worries – MidFirst Bank underwrites this institution. They're a reliable option with an interest rate of 0.57 per cent APY available to all balances.
However, about a half-dozen institutions have rates that compete with Vio. So, how does this bank stand out? Firstly, this account has no monthly fee. And second, they don't charge for incoming wires (domestic or international).
Which Canadian Banks Offer The Best Accounts?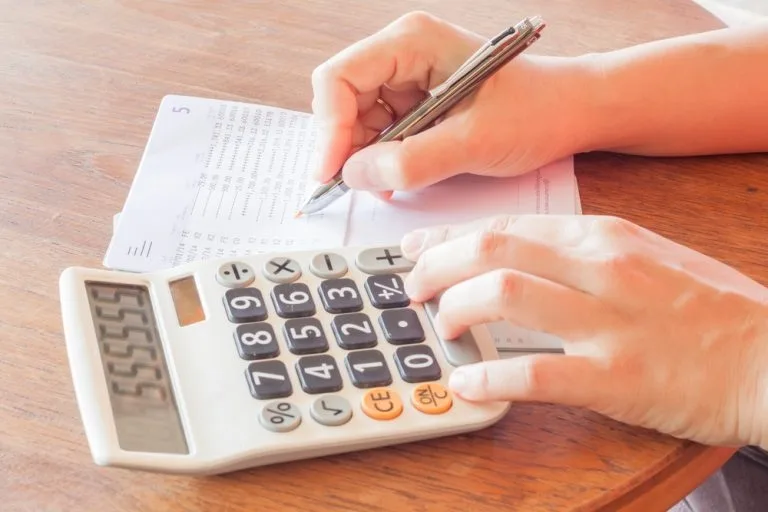 What if you're looking to open a chequing or savings account in Canada? While the Canadian market is much smaller than America's, things have changed significantly over the past decade.
Below, we'll highlight our choices for Canadian savings and chequing accounts.
Top Canadian Chequing Accounts
1. Scotiabank Ultimate Package
Unlike the USA, a small number of financial institutions service most Canadians. While some lament the lack of competition, others don't trust Canada's new online banks.
If you fall into the latter category, Scotiabank offers the best chequing account of any Big Five institution. Scotia's Ultimate Package Chequing Account stands out from their competition's premium offerings in several profound ways.
Like its competitors, Scotiabank Ultimate offers unlimited transactions and free Interac e-transfers. However, what makes this package amazing is their fee waivers. If you have a credit card through Scotia, they'll waive the annual fee up to $139. Also, by keeping your balance above $5,000, you pay no monthly account fee.
You'll also enjoy the ability to earn Scotia Rewards or SCENE points on debit transactions, and no out-of-network ATM fees anywhere in the world. Not bad Scotiabank – not bad at all.
2. Simplii Financial No Fee Chequing Account
Up until 2017, Canadian grocery giant Loblaws and the Canadian Imperial Bank of Commerce offered an online banking brand known as PC Financial. At that time, though, Loblaws opted out of this arrangement. Soon after, CIBC changed the name of this online institution to Simplii Financial.
Today, this institution offers the best chequing account in Canada for fees. They charge no monthly account fee, offer free Interac e-transfers, provide free access to telephone banking, and allow unlimited cheques and transactions. And since CIBC runs the company, Simplii members get free withdrawals at any CIBC ATM.
Best of all, you can even earn 0.05% interest APY on your chequing balances. For a Canadian chequing account, that's worth noting.
3. Motive Chequing Account
But, if you're looking for the best chequing account interest rate in Canada, you'll want to go with Motive. Motive is an online financial institution run by Canadian Western Bank.
Like Simplii Financial, Motive pays interest on balances. However, Motive offers far more generous rates – 0.6 per cent. Additionally, they don't charge a monthly fee, nor do they charge for transactions (Interac e-transfers excepted).
Motive doesn't have brick-and-mortar branches, as they're entirely online. Fortunately, members do enjoy access to the Exchange ATM Network, which offers over 3,600 ATMs.
Top Canadian Savings Accounts
1. EQ Bank Savings Plus Account
Most "alternative banks" in Canada are actually owned by its major financial institutions. Not EQ Bank – since 1970, they've been an independently-run Schedule I financial institution. This status has encouraged them to embrace aggressive incentives usually found south of the border.
First of all, their Savings Plus account has a headline interest rate of 1.5 per cent APY. Accordingly, they are the best savings account on this stat. Second, they don't charge for transactions and Interac e-transfers. And third, if you're hesitant to trust them, deposits are CDIC-insured up to $100,000.
2. Oaken Financial Oaken Savings Account
EQ Bank isn't alone atop the Canadian savings interest rate leaderboard – Oaken Financial is hot on their tail. They offer an annual interest rate of 1.25 per cent, and they don't charge a monthly fee or for transactions.
When it comes to differentiators, Oaken Financial's GICs stand out. On a five-year term, you can get interest rates as high as 1.8 per cent.
3. Outlook Financial High-Interest Savings Account
Unlike most major Canadian banks, credit unions are getting wise to the opportunities presented by online banking. In Manitoba, Assiniboine Credit Union offers online accounts to Canadians via their online arm, Outlook Financial.
At press time, Outlook offered its depositors an interest rate of 1.2 per cent APY. On its GICs, they offer annual rates as high as 1.7 per cent. And, thanks to Outlook's credit union associations, account holders get access to the "ding free" ATM network.
What Advantages Do American Banks Offer Over Canadian Banks?
The American financial industry is far more competitive than Canada's. As a result, their incentives are far more generous. For instance, out-of-network ATM rebates are common in America, but rare in Canada. Also, some American chequing accounts pay interest that exceeds many Canadian savings accounts.
Now, we're not downplaying the benefits that the best online banks in Canada offer. After all, accounts like the Scotiabank Ultimate Package are pretty sweet. But head-to-head, American banks generally offer better incentives, especially when it comes to the best chequing account.
What Advantages Do Canadian Banks Offer Over American Banks?
Surprisingly, the top rated high interest savings accounts offer better annual interest rates than their American counterparts. In our research, the best ongoing non-teaser APY in America topped out at 0.6 per cent. But in Canada, EQ Bank offers 1.5 per cent as their headline rate.
On top of this, Canadian banks tend to be more stable than American institutions. During the Global Financial Crisis, 465 banks failed in the USA. In Canada? Zero.  
It's Your Money: Get the Best Deal Possible
Not everyone can enjoy the advantages that Canada-US dual citizenship offers. So why not put your money where it'll grow optimally? By using the institutions named above, we're confident you'll save more cash than you ever thought possible.