When someone mentions a ride-hailing app, the first thing that comes to mind is Uber. From its inception in 2009, Uber is now available in more than 84 countries and across 789 cities. As of January 2020, the ride-sharing app is used by 41.8 million Americans and 75 million people across the globe. For riders, Uber is a convenient option for cheaper and faster transportation options. For drivers, Uber offers an opportunity to earn extra cash.
Uber accepts different payment options. Can you use a prepaid card for Uber? The quick answer is yes. But there's a catch. You can use prepaid cards to pay for the service, but not all types of prepaid cards are accepted.
What is a Prepaid Card?
With prepaid cards, you have to load funds onto the card and then use it to purchase goods or services. The money you add must not exceed the amount indicated on the card. It's an excellent alternative for credit cards since it doesn't require bank approval or a credit check.
A prepaid card looks and works like a credit card. As long as it has enough funds, you can continue using it to make purchases. Otherwise, your purchase will be denied, and you'll have to provide an alternative payment method.
How to Register and Link a Prepaid Card to Pay Uber
Follow these steps to add a payment method:
Open the Uber app
Click "Wallet"
Choose "Add Payment Method"
Add credit, debit, or prepaid card info manually or scan the card
To add a prepaid card manually:
Enter your prepaid card number
Enter the expiration date
Enter the CVV number
Enter your postal code
Click Save
To scan a prepaid card:
Tap the camera icon and allow Uber to access your camera app
Position your prepaid card on the center of your phone's screen until all four corners flash green
Enter the prepaid card's expiration date
Enter the CVV number
Enter your postal code
Click Save
How to find out if your prepaid card is compatible with Uber's billing system
Prepaid cards that have a Mastercard or Visa logo are most likely to work with the Uber app. Just make sure that your Uber prepaid card has enough funds so that you can use it without any issue.
To find out if your Uber prepaid card is compatible with Uber's billing system, you can try adding the card to your Uber account. The card is good to go if you don't encounter issues in adding it as a payment option. But if you receive an error message that says the card cannot be added despite providing all the correct information, then the card you're trying to add isn't compatible with the system.
Check the card number, CVV number, and ZIP code. Make sure that you entered them correctly. If it doesn't work, you can contact the support team through the Uber app.
What are some prepaid cards that can be used with Uber?
According to Uber, Entropay, Satoshi, Tango, and Xapo cards are compatible with Uber's billing system. Unfortunately, Uber doesn't have an official list of all the accepted prepaid cards. So, you'll have to register your prepaid card first to find out if it'll work or not.
Does Uber have Gift Cards?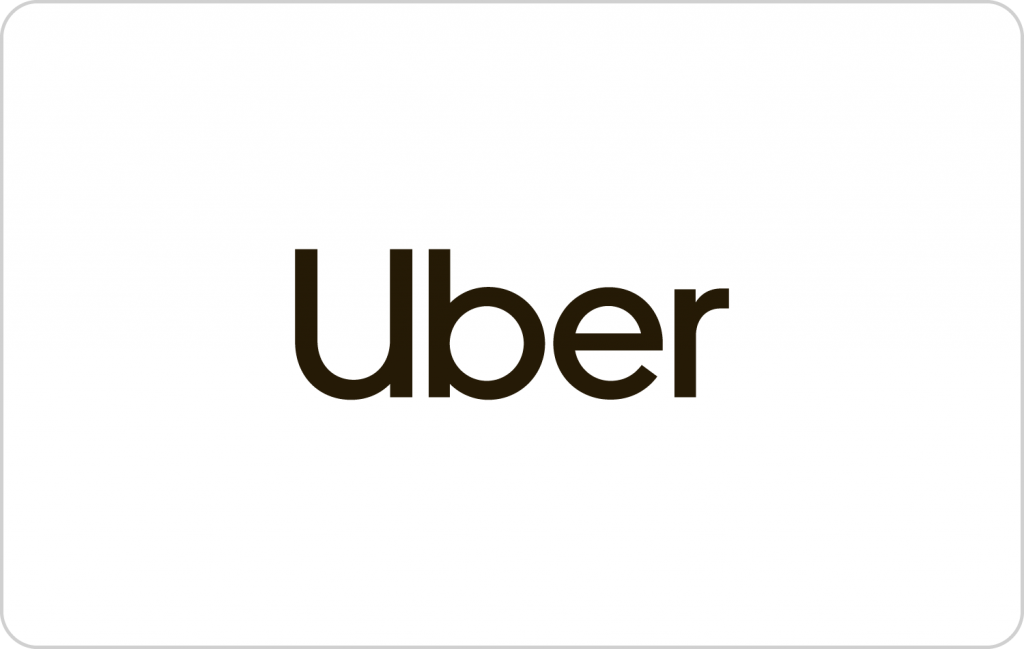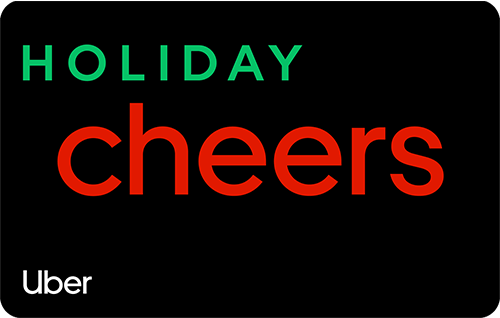 Yes. If for some reason you'd rather not use your debit card, prepaid card, or credit card, or you want your friends and family to try out Uber's service, then an Uber gift card is the way to go.
You can only load the gift card once, and it's non-transferrable. It can't be exchanged for cash, returned, or refunded. You can have as much as $1,000 gift card value, which is added directly to your (or your giftee's) Uber cash balance. You can add more gift cards as you use up your remaining Uber cash balance.
Uber gift cards can only be used on vehicles for hire or food delivery (Uber Eats) in the country where it was purchased. By default, your Uber cash balance will be used to pay for your next trip, but you always have the option to choose a different payment method.
If your Uber cash balance is running low and is less than the cost of your next trip, you'll get a message asking you to add another gift code or payment method before you can request a ride.
How to Purchase Uber Gift Cards?
You can purchase Uber gift cards at retail stores, such as Walmart, Target, Kroger, and more. You can also buy an Uber gift card online from websites like GiftCards.com or Amazon, or directly from Uber. You can order a physical Uber gift card or a digital version, which is offered with different customizable designs if you want to send it as a gift.
Here are the steps to purchasing an Uber gift card online.
Open the Uber app.
Click on the menu button on the upper left corner of the screen (icon with three horizontal lines).
Choose whether the gift card is for you or someone else.
Choose between a physical gift card or a digital gift card.
If you choose a physical card, choose the design and amount preloaded onto the card.
For a digital gift card, choose between the available designs and messages. Then choose an amount.
The default choices are $25, $100, and $200, but you can enter a custom amount.
Add a personalized message (optional).
For digital Uber gift cards, you can choose when you'd like the gift card to be sent.
Add the gift card to your cart and check out.
How to Add an Uber Gift Card to Your Account?
Launch the Uber app on your phone
Select "Wallet"
Choose "Add Funds"
Click on "Gift Cards"
Enter your gift code (no spaces)
Do You Need to Have an Alternative Payment Method Aside from Your Prepaid Card?
Yes. Even if you successfully added and linked your prepaid card to your Uber account, you have to set up an alternative form of payment. Before you book a trip, you have to make it a habit to check your remaining balance. If your prepaid card is running low on funds, having an alternative payment method means you can still get to book a ride without any problem or delay.
Do you need a credit card for Uber? No, it's not required. If you have a credit card, it's the most common payment option used in the ride-sharing app. But there are other available alternative payment methods.
Debit Card – If you don't wish to use your credit card, you can go for an Uber debit card, instead. Adding it as a preferred payment method is as simple as adding a credit card. You can use your debit card without problems as long as you have enough balance.
PayPal – If you don't want to link your bank account to your Uber account directly, you can use PayPal as the payment method. However, this option isn't available in all countries, so double check your app first if it's offered in your location.
Google Pay – If your Android device is linked to your Google Pay account, then you can add it as a payment method for Uber. As long as Google Pay has access to a source of credit, then you can continue using it to pay for your trips.
Apple Pay – You can use Apple Pay to book an Uber ride without using the Uber app. You need to:

Launch the Apple Pay app
Choose Uber
Choose your pickup location
Choose Apple Pay as the method of payment
Confirm with TouchID
Submit a request for pickup
Other accepted payment methods are Samsung Pay, Venmo, Uber Cash, and Uber gift cards.
Can You Delete a Payment Method?
Yes, you can delete a payment method. But if you only have one payment method listed in your account, you have to add a new one first. Once that's done, here's what you need to do next.
Launch your Uber app
Select Wallet
Choose the payment method you'd like to delete
Click on the three-dot icon located in the upper right corner of the screen
Click delete and confirm
Can You Pay Cash For Uber Rides?
Uber provides consumers with a cashless riding experience. Cash payments are generally not allowed. You have to download the app, set up your preferred payment method, which will be used to pay for your Uber trips.
However, some cities accept cash payments, such as:
Hyderabad, India
Bandung, Indonesia
Manila, Philippines
Jeddah and Riyadh, Saudi Arabia
Nairobi, Kenya
Hanoi and Ho Chi Minh City in Vietnam
If you're in a city where cash is accepted as payment, all you have to do is launch the Uber app, enter your pickup location, and choose cash as your preferred payment option. Once you've completed your trip, pay the Uber driver the amount shown on your app.
Conclusion
Can you use a prepaid card for Uber? Yes, you can. But not all prepaid cards are accepted. You have to try adding the prepaid card as a new payment method onto your account to find out if it will be accepted or not. Aside from prepaid cards, you can also purchase gift cards and use them to pay for your rides.