It can be challenging to study college, especially with limited financial sources. More than 50 percent of current college students in the US take out loans to continue their education. However, the costs of education go beyond just tuition. You have to pay for living expenses too. So, can you take out a student loan for living expenses?
The quick answer is yes, you can do that. When you use a federal student loan for your living costs, you can spend more time studying instead of worrying about where to get money or working part-time.
How To Use Federal Student Loans For Living Costs?
Tuition and fees are the biggest expenses of college students, followed by books and supplies. Then you have living expenses: housing, food, and transportation. You also need clothing and other essentials, such as a cell phone and internet.
On Housing – When it comes to housing, you may choose an on-campus dorm or rent a place nearby. Compare the rental rates and consider the one that can save you on expenses, including utilities.
On Food – Food is also essential. With an empty stomach, you'll have a hard time learning anything from your lessons. Many students resort to instant and junk food—avoid that. You may sign up for campus meal plans or cook something for yourself at home. Home-cooked meals tend to be cheaper and healthier. With proper budgeting, you can still follow a healthy diet.
On Transportation – If you live in a dorm inside the campus, you won't need a car most of the time. If you have a car, you have to ensure that you set a budget for fuel, maintenance, and insurance. Of course, using public transportation can be cheaper and help you save money.
Other Expenses – You need to set a budget for clothing too, along with other miscellaneous expenses, such as your mobile phone, internet, and home furnishings. You'll also need money for school projects, events, and emergencies. And you would probably want some form of entertainment too! All work and no play and all that!
Types Of Student Loans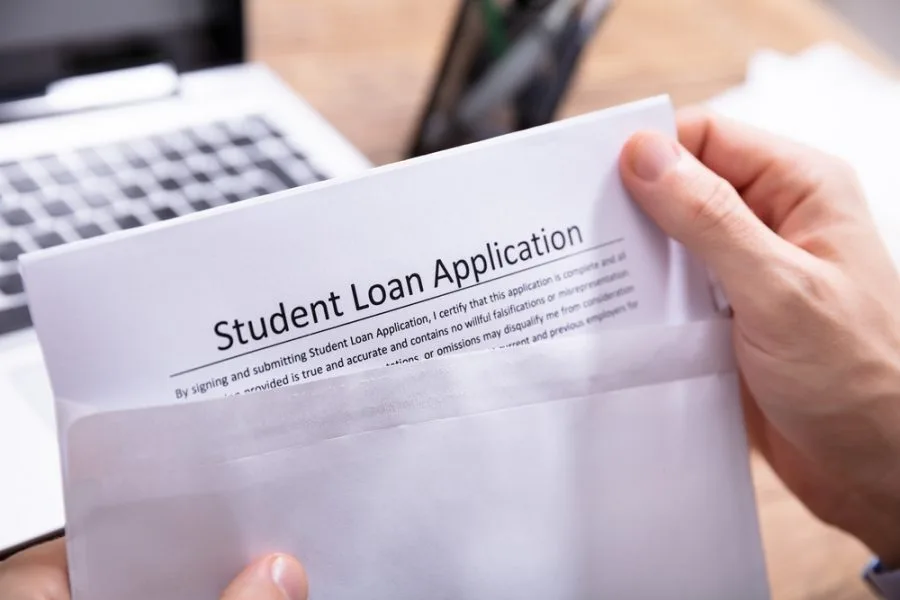 There are three types of student loans. Understanding their scope will help you decide which one is best for you.
Federal Student Loans
These are government-funded loans for college or career school students. The interest rate is 2.75% for the school year 2020-2021. Congress determines the interest rate every year. As a result of COVID-19, though, the interest is currently 0% until December 31, 2020.
The federal student loan is under the US Department of Education's William D. Ford Federal Direct Loan (Direct Loan) Program. The education department, therefore, is your lender. This program is further categorized into different types of direct loans:
1. Direct Subsidized Loans
Loans for undergraduate students with financial need. The Free Application for Federal Student Aid (FAFSA) will ask questions about your and your parents' income and assets, how many siblings you have, and other factors. The FAFSA considers the cost of attendance and determines your Expected Family Contribution (EFC) or the money they can put on the cost of your education. The government pays for the interest rates while you're still studying, during the first six months since you graduated, or while your payments have been deferred.
How much you can borrow depends on your school's assessment, but it won't be more than what you need. You can borrow up to:
$3,500 a year if you're in your first year at college
$4,500 a year if you're second-year
$5,500 a year if you're in the third year and beyond
$23,000 aggregate loan (the cumulative amount borrowed for your entire education) for dependent and independent undergraduate students
2. Direct Unsubsidized Loans
If you're eligible, you can take this type of loan without having to prove your financial need. You'll be responsible for paying all the interest, currently 2.75% for undergraduate and 4.30% for graduate or professional borrowers.
You can qualify for this type of loan if you're an undergraduate or graduate student enrolled at least half-time in a degree or certificate program. The school will determine how much loan you can take out based on the cost of your attendance and other financial aid you receive. You can borrow a maximum of:
$2,000 if you're a dependent student (first to the third year)
$6,000 if you're an independent first-year or second-year student or dependent undergraduate but your parent didn't qualify for Direct Plus Loans
$7,000 if you're an independent third-year (or beyond) student or you're dependent undergraduate but your parent didn't qualify for Direct Plus Loans
$20,500 if you're an independent graduate student
$8,000 aggregate loan for dependent undergraduate students
$34,500 aggregate loan for independent undergraduate students
$73,000 aggregate loan for graduate students
3. Direct PLUS Loans
Loans for graduate students and eligible parents of dependent undergraduate students. You or your parents need to have a good credit history to qualify for a Direct PLUS Loan. However, you may still be approved for this loan if you meet additional requirements.
The loan amount depends on the cost of attendance as determined by the school, less the amount of other financial aids you receive. The current interest rate is 5.30%.
4. Direct Consolidation Loans
This allows you to consolidate multiple federal student loans into one with no additional costs. You'll pay the average interest rates of the loans.
How To Apply For Federal Loans?
Fill out the Free Application for Federal Student Aid (FAFSA) form.
Review the Student Aid Report containing the aid offer. It details the amount and types of student loans you can take and the expected costs of attendance depending on the college you wish to attend. You're eligible to receive student loans for six years if you're taking a four-year course and three years for a two-year associate degree program.
Compare the aid offers from multiple schools and send your acceptance from the school with the best offer for you.
The financial aid office at your school will automatically deduct the tuition and other school fees from your aid and send you the remaining balance, which you can use for your living expenses and other college costs.
When you graduate, you'll have a grace period of six months before you'll be required to pay back your student loan. The repayment period ranges between 10 to 25 years. The monthly repayment amount can be fixed, graduated, or tie-in with your income.
Private Student Loans
Private Student Loans are loans you can obtain from private entities, such as banks, credit unions, schools, or state agencies. Most of them require you to start paying your student loan while studying, and they also have varying interest rates that are higher than federal student loans, ranging from 1.24% to 14.99%. Here's a calculator you can use. It's advisable to take private student loans only when you've maxed out federal student loans.
Some of the best private student loan providers are:
Refinance Student Loans
You can get a new repayment plan and interest rates by refinancing your student loans. You can compare refinancing providers here, such as the following:
Brazos
Citizens Bank
ELFI
PenFed
INvestEd
Tips For Using Student Loans
Is it a good idea to use student loans for housing and living expenses? In general, it's a good idea to get student loans and use them for your living expenses. It will lighten the burden for you. Instead of looking for a job, you can focus your time and energy on studying and finishing your program. However, like with anything, you must have the discipline to spend the money wisely. Here are some tips on how to manage your finance while in college:
Create a Budget Plan – Allocate the money properly to ensure that all your living expenses are covered, plus everything else that you need. It will also help you avoid overspending or spending on unnecessary things.
Manage Your Spending Habits – Don't give in to impulse purchases. Stick to your budget plan.
Cook Your Meals – Create a meal plan that will help you prepare food in advance or follow a quick recipe. Cooking your own food will save you a lot of money.
Buy Second-Hand Books – See if you can buy old books from previous students, which will be cheaper than brand new textbooks.
Consider a Side Hustle – If you have the time and the energy, you can consider a side job that won't negatively impact your studies. You can tutor other students for a few hours a week, write online articles, help proofread other students' papers for a fee, and more. A side hustle will give you extra money that you can use for additional or emergency expenses or to pay off your loan earlier.
Conclusion
For people with limited financial sources, pursuing a college education is challenging. Student loans help them get through. Can you take out a student loan for living expenses? Aside from tuition and other school fees, you can take out a student loan to cover living costs, such as housing or rent, transportation, and food.
Taking a government-funded student loan is the best option with lower interest rates than private loans. Apply for private student loans only when extremely necessary and you've maxed out the federal financial aid. Also, manage your budget well and practice good spending habits.
Have you taken a student loan? What tips can you offer for students experiencing financial hardship? We'd love to hear from you in the comments below!