Building a business takes hard work, so as a business owner, you'll do everything to protect it.
Did you know that impersonation can also happen to businesses? So, it's important to put security measures in place to prevent it.
We looked into various identity theft sources online and sought expert insights into how to keep your business safe against identity theft.
We also read real-life stories of businesses that experienced ID theft and what they did to overcome it.
Read until the end to find out the best way your business can fight ID theft. Don't miss out on crucial steps to protect your business and keep it from being vulnerable to ID theft.
What is business identity theft?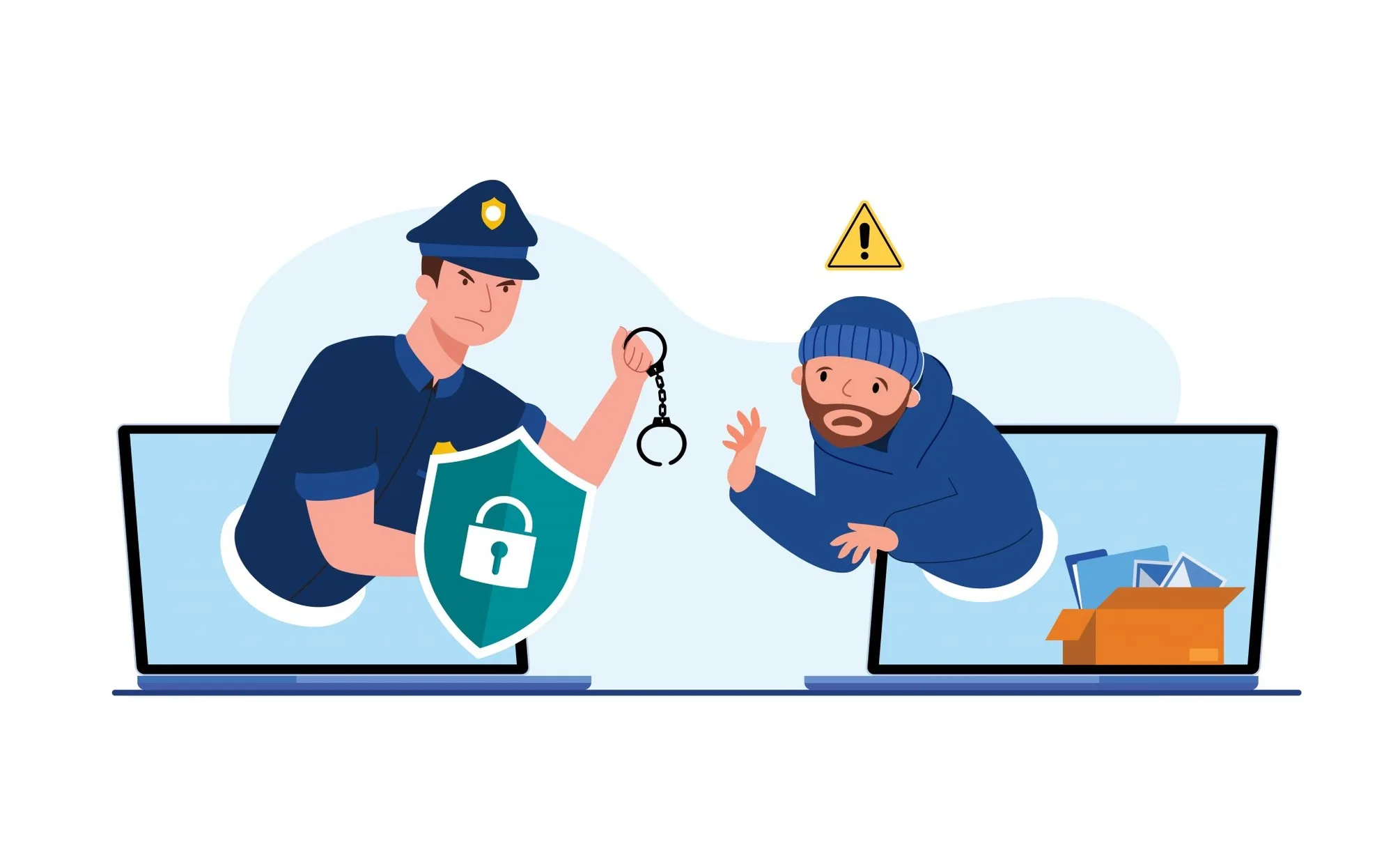 Business identity theft happens when other people pose as owners or employees of a business to access financial information about the company, owner, or even its employees.
They commit this crime to illegally get cash, receive a credit, or apply for loans under a certain company's name.
Unfortunately, we found alarming business identity theft statistics. According to Dun & Bradstreet's High Risk and Fraud Insight (HRFI) team, there was a 100% increase in business identity theft in 2019.
That's why it's important to know the typical business scam techniques that criminals use, so you can put the proper security measures in place.
What are the common business identity theft tactics?
Thieves use various methods to impersonate a business. Here are the most common corporate identity theft strategies you should be aware of.
1. Fake social media profiles
Businesses can also become victims of social media identity theft.
Scammers can create fake accounts using your company's name, logo, and other information to steal prospective customers and cause a decline in your sales.
They can diminish the brand value and fabricate a negative experience for prospective customers. Unfortunately, it usually takes days to detect these fake profiles.
2. Official-looking websites
Scammers can create look-alike websites.
How does this scam work?
Fraudsters generate a website that looks like your company's. So, when customers search for your website, there's a high chance that they'll click the fake one. Then, scammers can trick your clients into providing financial information.
As a result, your business might be sued for other persons' fraudulent actions.
3. Phishing emails
This is one of the most common business identity theft examples.
Scammers send emails with your brand's logo to employees. This way, they can get your company's financial information, which they can use to apply for loans.
4. Abuse of tax information
Fraudsters take advantage of the fact that sales tax numbers and business license numbers are often publicly available. They can abuse your tax information to know your Employee Identification Number (EIN).
Can an EIN number be stolen? The answer's yes, and scammers can file false tax returns and get refunds under your business's name.
5. Trademark ransom
Scammers can also steal your business name or logo, then register it as an official trademark. But how does this affect your brand?
You can't operate your business unless you pay them to release your trademarked business or logo.
6. Invoice fraud
Fraudsters may also impersonate your suppliers to notify your company that their payment details have changed and give new information about where you can send your payment.
However, the new financial information is actually fake. Scammers will be the ones who'll receive your payments. It's either you don't get the supplies at all, or you'll also be in trouble with your supplier for non-payment.
7. Fake registrations and filings
Can someone steal your LLC?
Yes, criminals can change your LLC's registration to make it appear that they're officers or managing members of your LLC. It gives them access to your LLC's financial information.
Aside from that, scammers can also update your address, so they'll receive your LLC's mails and bank statements.
8. Financial fraud
Small business identity theft also happens when criminals have enough information, so they can obtain new loans or credit cards under your company's name.
Your business will be asked to pay for debts you didn't incur.
9. Bust-out fraud
A bust-out fraud may be connected with synthetic identity theft when a scammer creates a seemingly legitimate business, racks up transactions, steals money, then closes the company before being caught.
But bust-out fraud can also happen when criminals use your information to establish a fraudulent company.
10. Material misrepresentation
Material representation happens when a scammer builds a fake business with a name identical to your company's.
You risk losing money, a good reputation, and clients when your customers fall for this tactic.
How to detect business identity theft?
Identity theft, in general, is hard to know until damage has been done. But these are some warning signs to help you detect commercial identity theft:
You may notice unexplained charges on your personal or business credit cards and unauthorized withdrawals on your company's bank accounts.
You may have erroneous credit reports, like a poor credit rating or a sudden increase in your score.
Your employees may report numerous complaints about scams experienced by your customers after they visit a website that looks like your company's.
Your mails may be missing because scammers have already altered your address on different documents.
You may receive collection notices stating that your business has applied for loans, which scammers spent for personal gain.
It helps to have a regular security check and monitor your business's accounts and credit records. The earlier you notice any discrepancies, the faster you can stop the crime.
How to prevent business identity theft?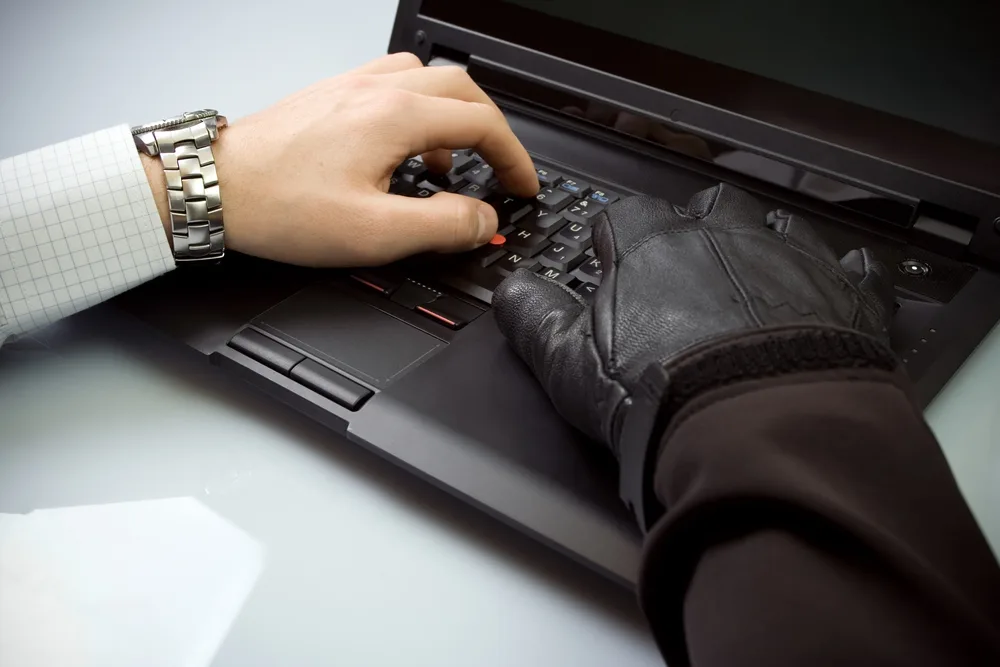 We believe that your best defense against identity theft is prevention. Fortunately, there are several ways to protect your business from ID theft.
1. Be aware of past and current scams
You must watch out for various tactics scammers employ to steal a business identity.
For example, instruct your employees to search for your website regularly to prevent social media identity theft. You can also research the latest news on business ID theft.
2. Set up secure business protocols
Daniel Longreen, Chief Technology Officer (CTO) of Marketplace Fairness, claims that the best way to protect a business from identity theft is to have a system in place that can detect and prevent any unauthorized access to sensitive data.
This can include using strong passwords, firewalls, and anti-virus software. It's also essential to have a data breach response plan in case of an incident.
3. Monitor your credit reports
We also recommend reviewing your credit reports, both business and personal. You can check them at:
This way, you can be alerted when someone gets a credit card or applies for a loan under your company's name.
4. Research about new companies
Another step to business identity theft protection includes performing a background check when dealing with new companies. You can also review their credit history to ensure that you deal with a reputable business.
5. Train your employees to spot phishing schemes
Delia Joyce, the Chief Marketing Officer (CMO) of Startups Anonymous, says business owners must train their employees to spot phishing emails and other scams.
Another step to business identity theft protection includes performing a background check when dealing with new companies.
How does business identity theft affect companies?
Identity theft can cause severe damage to businesses.
In 2013, Target Corporation experienced a data breach, where the personal information of over 41 million customers was stolen. Due to the said incident, Target needed to pay $18.5 million as a settlement.
Aside from the loss of revenue, these are the other effects of business identity theft:
Bad company reputation
Loss of customer trust
Costly tax disputes and penalties
What to do if your small business has fallen victim to identity theft?
In case scammers target your company, here's how to report business identity theft:
Is it possible to prevent business identity theft?
Although fraudsters always develop new scam strategies, you can still safeguard your business from identity theft.
Set up secure business protocols, be aware of scam tactics, monitor your credit reports, research new companies when you deal with them, and train your employees to spot phishing schemes.