If you're approaching your retirement, you're likely looking forward to a restful life, further improved by the convenience and accessibility the digital world brings. For instance, you can apply for and manage retirement benefits through the SSA portal, while friends are just one message or video call away.
Thanks to the digital world, you can enjoy a more convenient life—until you realize that seniors are common identity theft targets. Horror stories from friends with close encounters with ID thieves have become rampant, and you'll naturally worry about your own digital safety.
Because of these threats, protecting your online identity, retirement benefits, savings, and insurance policies is crucial.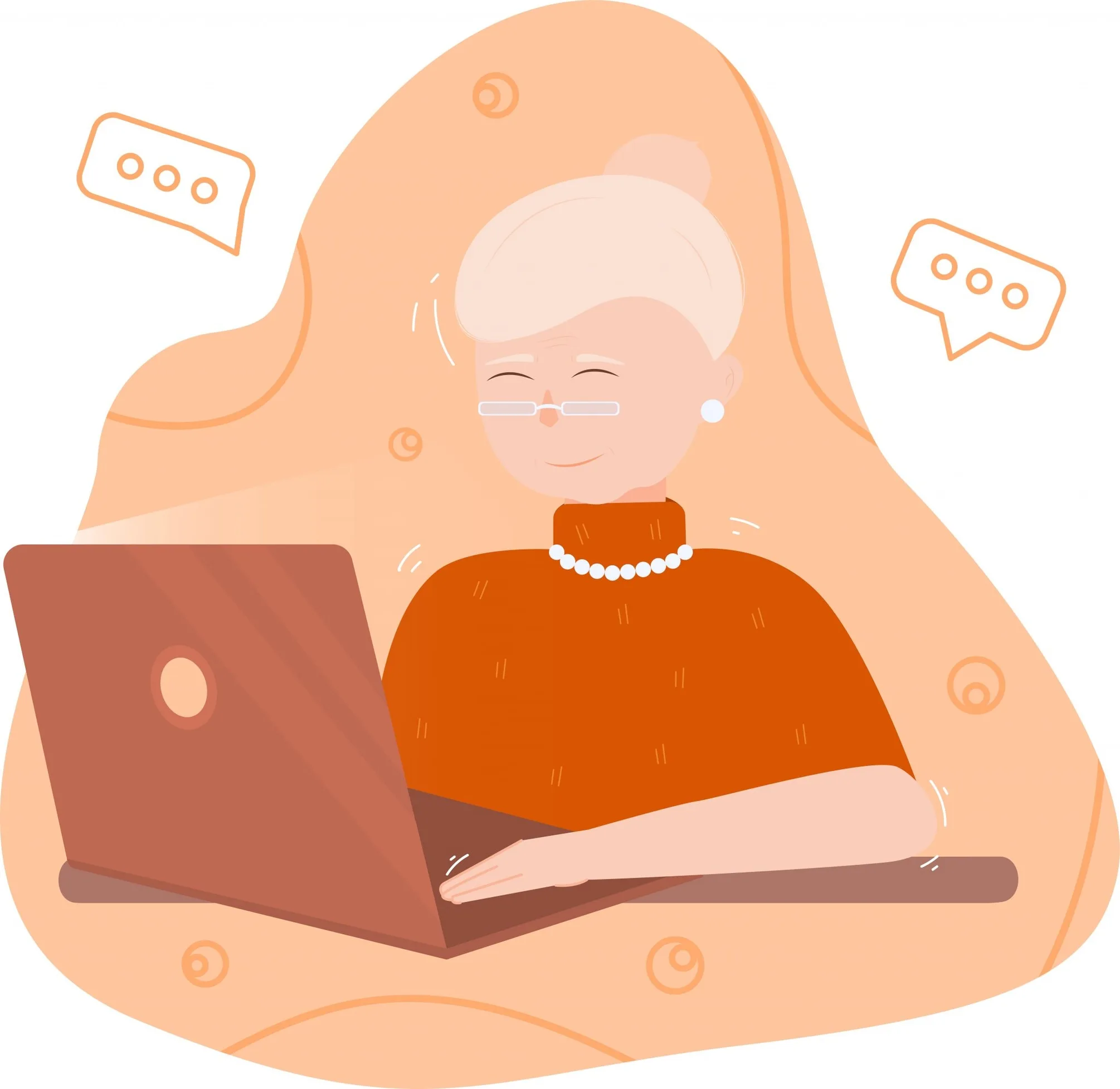 Thankfully, there are identity theft protection services you can count on, but choosing which one to invest in is easier said than done. You don't want to sign up for a service that over-promises and underperforms or perhaps causes you to be more vulnerable than ever to ID theft.
You deserve a hassle and stress-free retirement, away from thefts, scams, and other crimes.
To help make this a reality, we've scoured the web for the best ID protection for seniors by going through official sources of ID theft protection companies.
We've also read recommendations from other people through ID theft online sources. We reviewed dozens of feedback from independent sites and checked ratings and reviews for these products.
In the end, we shared the most critical factor all seniors should consider when looking for an ID theft protection service. So read without skipping!
The best identity theft protection for seniors
If you're looking to protect yourself or your senior loved one from identity theft, here are some companies worth working with:
Zander Insurance
Zander Insurance claims to cover all types of identity theft and fraud, such as financial, tax, Social Security, medical, etc., with insurance coverage of up to $1 million for stolen funds and expenses.
The service also features data breach updates, lost wallet services, SSN monitoring, address change monitoring, and dark web screening.
On the Better Business Bureau (BBB), Zander Insurance has a customer rating of ​​3.28/5. Some users complain that it partners with subpar insurance carriers and has poor customer support.
Despite these flaws, some users reported that they were satisfied with the service and that Zander Insurance acts fast when it comes to fraud protection.
Aura
BEST FOR: Seniors looking for full-service solutions
On Aura's website, it claims to be Security.org's #1-rated identity theft service. It also has a high rating of 4.8 over 5 stars on TrustPilot, meaning that customers deem it an excellent site.
Many users like Aura's wide range of protection packages, including individual, couple, and family plans. Because of this, it offers flexibility and coverage for up to five people if you need to protect other family members from identity theft.
Some users complain of poor customer service experience, but customer support is available 24/7. The website has a help center, and you can also contact them at [email protected] or +1 833-552-2123 for your concerns.
Identity Guard®
BEST FOR: Those looking for a wide range of pricing options
Despite its good reviews, some customers are unhappy about issues when processing their Identity Guard subscription.
LifeLock
BEST FOR: Those looking for robust investment and credit monitoring
Although it has helpful features, LifeLock does not seem to appeal to many users, as it only has a rating of 1.3/5 on TrustPilot and 1.1/5 on BBB. Many customers complain about delayed actions, unexplained account disconnections, and poor customer support.
IdentityForce
BEST FOR: Seniors with jobs or businesses
Many users enjoy the peace of mind that IdentityForce gives because the company checks up on its customers regularly. Some users also report that customer service exercised patience despite the customers not being good with computers.
Some customers, however, report that customer service can take a while to respond. They also report that the iOS app often experiences bugs.
ID Watchdog
BEST FOR: Offline protection
ID Watchdog has an A+ rating on its BBB accreditation, with a customer rating of 3.28/5. Many users like the ease of setup and the VPN for safe browsing.
However, customers disliked the lack of free trial and computer security features.
IDShield
BEST FOR: Public record monitoring
Once the 30-day free trial is up, IDShield will automatically renew your subscription into a paid one. Plans start as low as $14.95/month.
IDShield has a customer rating of 4 out of 5 stars on TrustPilot, with customers stating they can rest easy knowing that IDShield has their back. They also appreciate working with licensed private investigators and legal teams.
Some users, however, complain about issues working with credit bureaus. Others claim that the customer service representatives they've interacted with were unprepared.
Experian IdentityWorks
BEST FOR: Social Security monitoring
MyIDCare
BEST FOR: Covering numerous types of identity theft
MyIDCare provides protection against numerous types of identity theft with a recovery guarantee. It also offers unlimited consultations with experts to help you work through protective and restorative procedures.
MyIDCare features credit monitoring and identity theft insurance. For those with dependent children, MyIDCare also claims to protect them even if they don't enroll in its services.
Although the website doesn't outright state its pricing, users state that MyIDCare's cost differs depending on the level of protection you want to get.
You can sign up for the service if the Office of Personnel Management (OPM) mails you a 25-digit enrollment PIN code, which you need to validate on their enrollment page.
MyIDCare has an A+ accreditation on BBB. Although, it has rather low customer ratings of 2.6 over 5 stars on TrustPilot and 2.69 on BBB. Users often complain of issues regarding registration, login, and fraud alerts.
What should you look for in an identity theft protection service?
An ID theft protection service should be able to cover everything you need. You need reliable monitoring, so it's essential to understand that different pieces of information require respective monitoring processes.
Apart from monitoring, your ID theft protection provider should also offer insurance coverage. You'll want your chosen service to offer most of the following aspects—if not all.
Why do identity thieves often target seniors?
According to the American Journal of Public Health, around 5% of older adults fall victim to scams yearly.
"What's worse, it's very likely an underestimate," said David Brune, a professor at the University of Toronto, "This is most likely because it's expected that a large percentage of Internet scams go unreported."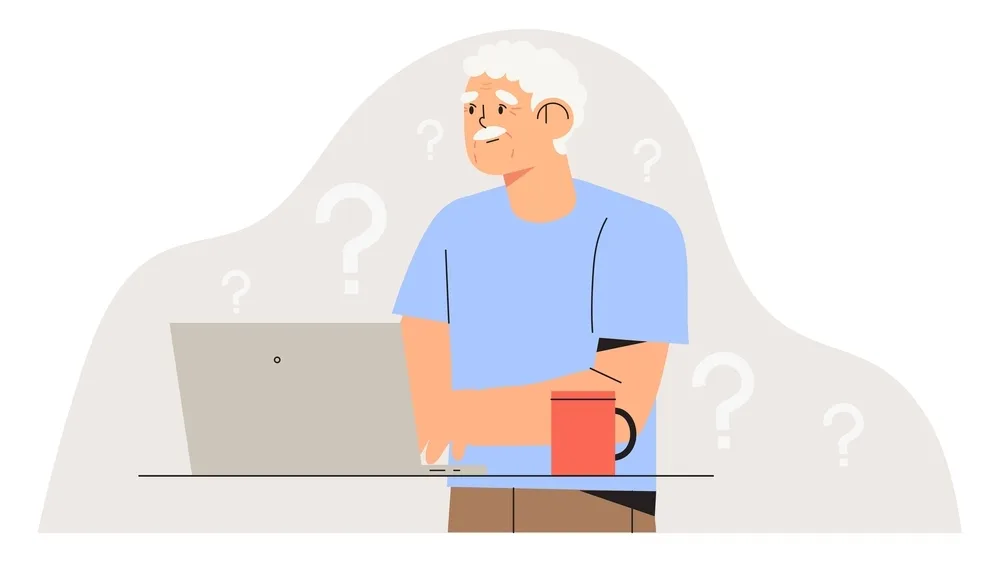 The study further explains that the elderly are often prime targets due to their financial situations—whether it be healthy retirement funds or monthly government stipends and pension checks.
Seniors are also more trusting and often have more limited digital knowledge. Because of this, seniors end up victims of countless schemes and scams.
Common examples of identity theft in seniors
Hackers and identity thieves follow numerous strategies when scamming seniors. Among the most prevalent types of identity theft are the following:
Phishing
Scammers steal identities online using various methods, but the most prevalent one is phishing, which often happens through email.
Here, seemingly legitimate messages from banks, companies, and other entities request information, such as credit cards, bank accounts, and even SSN.
Scammers ask seniors to "verify" these pieces of personal information by clicking on links, only to "phish" them away for fraudulent activities.
Credit card fraud
Apart from phishing, thieves also rely on credit card offers. They contact seniors with promises of low or zero interest rates, which they can use to shop, splurge, and so on.
Unfortunately, these offers come with requests for personal information and, oftentimes, deposits for a one-time "fee."
These are scams, but the criminals can trick or threaten seniors into thinking otherwise.
Counterfeit offers
Users also report that seniors also fall victim to contests and prizes offered online, as well as fake investment opportunities.
Theft through health and beauty product offers is also common. Typically, hackers offer these items in exchange for money and information.
Health insurance scams
Unfortunately, hackers can easily access health insurance information online.
Scammers also rely on emails to contact unsuspecting seniors, claiming to be personnel.
They convince seniors to get new cards or upgrade policies, forcing them to hand over their social security numbers to jumpstart the paperwork processing.
Preventing older adults from falling for identity theft scams
Due to an alarming increase of identity theft victims annually, it pays to remain vigilant at all times. No matter your age, make sure to keep the following measures in mind:
Don't entertain suspicious calls
If someone asks for confidential information such as your credit card CVV, social security number, and bank accounts, remember that you don't need to provide it, even under threat of legal action or account closure.
Don't hesitate to hang up the phone immediately, as scammers are likely extorting you for information.
Actual representatives from your banks or credit card companies will never ask for such sensitive information—especially over the phone.
Avoid clicking on suspicious email links and attachments
If you receive a questionable email link or attachment, don't access it or click on links—even if the message seems like it's from a reputable source. This is likely a phishing scam, which may cause you to lose your personal information.
Review and monitor
Apart from trusting in an identity theft protection service, we recommend that you regularly check your statements. Go through your bank, credit card, insurance, and retirement statements.
Look for suspicious transactions and if something is amiss, call the agency in question as soon as possible.
Shred old documents
This may be old, but gold: shred your old documents. Don't simply throw them in the trash.
You should destroy any documents containing your bank balance, social security numbers, healthcare insurance, and other personal information if you're discarding them.
In doing so, you prevent criminals from sifting through your trash and collecting your information.
The bottom line: Is it worth paying for identity theft protection?
Hackers, scammers, and thieves all fall under a single goal of stealing information for profit.
Seniors are vulnerable to their schemes, as these criminals are knowledgeable enough to take advantage of financial situations and limited digital knowledge. In other words, they know exactly how to steal from you.
So, yes, it's worth paying for an identity theft protection service. But it also pays to remain well-informed, so keep this guide in mind as you look for the right one that suits your needs.
More importantly, invest in protection beyond the digital world. It's best to shred your papers, hang up the phone, and monitor your transactions. Don't let the hackers outsmart you!