A background check is a standard part of pretty much every hiring process. It allows your potential employer to verify that you're exactly who you claim to be by looking into your educational background, criminal records, employment history, and so on.
However, scammers have found a way to use these background checks to lure unsuspecting job hunters into giving them data willingly.
If you're looking for a job, you may have heard that there are rising cases of background check scams and bogus job interviews. And it's only right that you're worried about falling victim to them.
In this article, we'll help you ensure that your information is safe and that you don't become the victim of these fake background checks.
We looked into the latest background check scams because it pays to be updated. We searched for the latest news and sought guidelines from reputable online sources.
The last thing you want is to leave your data vulnerable to identity theft. Keep reading until the very end to learn about the most crucial tip to guard yourself against background check scams and identity theft.
What is a background check scam?
A background check scam is a type of fraud where someone impersonates a legitimate background check company to collect personal information from you. They can then use that information to commit identity theft and other crimes.
Background check scams often target job seekers, as well as people who are looking for love or companionship online.
The scammers create fake websites or call centers that look identical to legitimate companies. They may also use email, social media, or even text messages to contact their targets.
Once they've collected the necessary information, they'll either sell it to third-party companies on the dark web or use it themselves to commit crimes.
In some cases, the scammers may also try to extort money from you by threatening to release your personal information unless you pay a ransom.
What are the signs of a fake background check service?
Several red flags can indicate that a background check service isn't legitimate. If you're contacted by someone claiming to be from a background check company, be suspicious if they:
Request your Social Security number, driver's license number, or bank account information as these aren't typically required in legitimate background checks
Ask you to provide credit card information without first providing a written estimate of the costs
Charge an excessively low price (or even nothing at all) for their services or ask for payment via cryptocurrency
Have a "premium" service that gives them "special access" to certain information
Guarantee that you will get the job if you pay for their background check
Claim that they can remove negative information from your background check
Refuse to give you their contact information, physical address, or the name of their company
Are unwilling to provide references from other businesses or individuals
Have a poorly designed website that's full of grammatical errors
Refuse to give you a copy of any reports that they generate
If you come across a background check service that meets any of these criteria, it's best to steer clear.
You must stick with reputable companies that have been vetted by the Better Business Bureau and other organizations. That way, you can be sure you're getting accurate information about your potential new employer.
What is background check email spam?
Background check email spam is a type of phishing scam where scammers send out mass emails pretending to be from a legitimate background check company.
The email will often contain a link that leads to a fake website where you will be asked to input personal information. They can then use this information to commit identity theft or other crimes.
There are several red flags that can indicate that an email is part of a background check scam. Be suspicious if the email:
Is not addressed to you by name
Contains grammatical errors or typos
Asks you to click on a link or open an attachment without explaining why
Refers to you as a "customer," "client," or "member" without ever having done business with you before
If you receive an email like this, don't click on any links or open any attachments. Instead, report it to the Federal Trade Commission and delete the email.
What are the consequences of falling for a background check scam?
If you fall for a background check scam, you could end up becoming a victim of identity theft. This can result in your information being used to open new credit accounts, file taxes, or even commit other crimes.
You may also end up on the receiving end of legal trouble if the scammers use your information to commit a crime. In addition, you may have to deal with the financial consequences of having your personal information stolen.
You may end up having to pay for credit monitoring services, and you may even have to pay off debts that the scammers rack up in your name.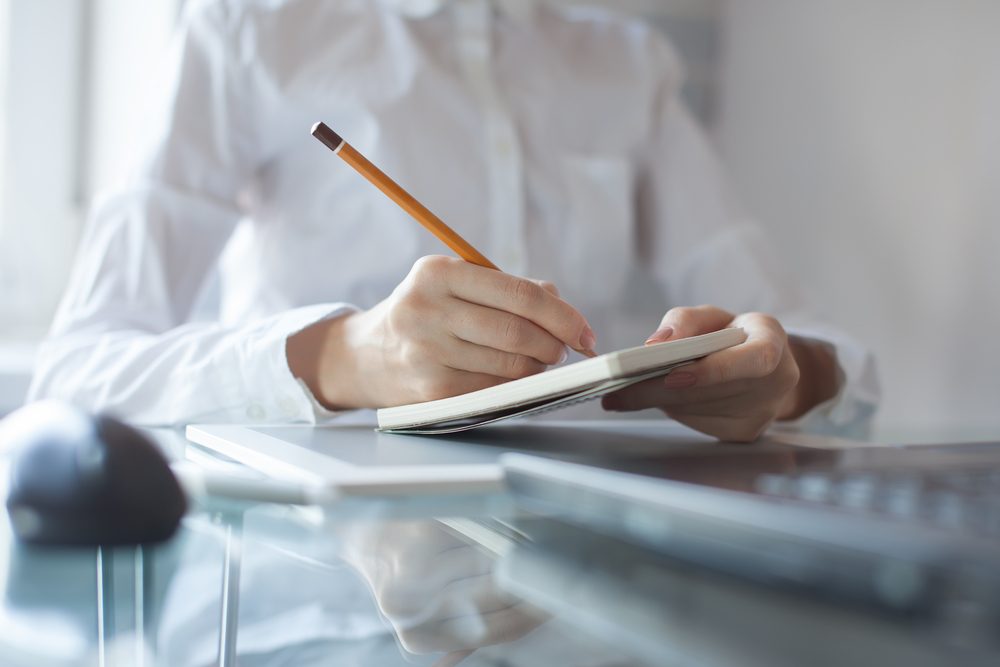 How can you tell if a background check is legit?
You can take several steps to make sure that a background check is legitimate. If someone calls you and claims to be from a background check company, make sure to:
Ask for their name, company name, and contact information
Check the website of the company that is offering the background check. They should have a privacy policy that outlines how they collect and use personal information.
Take note of how much information the company is asking for. A legitimate background check will only require basic information like your name and date of birth.
Get a written estimate of the costs before providing any payment information
Check out the company's website and read online reviews
Read the fine print before agreeing to anything. A legitimate background check will not require you to provide your Social Security number or sign any long-term contracts.
Check the company's Better Business Bureau rating. This will give you an idea of how other customers have felt about the company's services.
Ask for references from the company. These should be people who have used the company's services in the past and can vouch for its legitimacy.
If you're unsure about whether a background check service is legitimate, you can always contact the BBB to check if there have been any complaints filed against them.
Remember that a reputable background check service will always provide a clear and concise explanation of how they collect and use your data.
In addition, they'll give you the opportunity to review the report and make corrections if necessary.
What should you do if you think you've been scammed?
If you think you may have been the victim of a background check scam, there are a few steps you should take immediately.
Contact the company that was conducting the check. If possible, provide them with any information you have about the scammer, such as their name or contact information.
Report the scam to the BBB, the Federal Trade Commission, and your local police department. Be sure to include as much detail as possible in your reports, as this will help law enforcement investigate the matter and bring the responsible party to justice.
Alert your bank or credit card company if you've provided any financial information to the scammer.
Change your passwords and keep an eye on your credit report for any suspicious activity.
By taking these steps, you can help protect yourself from further harm and make it more likely that the scammers will be caught and brought to justice.
How can you protect yourself against background check scams?
There are several steps you can take to protect yourself against background check scams.
Be suspicious of any unsolicited emails or phone calls from someone claiming to be from a background check company. If someone claims to be from a background check company, make sure to ask for their name, company name, and contact information.
Get everything in writing before you provide any personal information or payment.
Be aware of how background check services work and what to look for before you provide your personal information.
Only provide your personal information to an employer or a background check service after verifying that the company is legitimate. You can do this by checking with the BBB or conducting an online search for customer reviews.
Read about the Fair Credit Reporting Act, which governs how background checks are conducted. Under the FCRA, job applicants must give their consent in writing before a background check can be conducted.
Lastly and perhaps most importantly, make sure that you're applying for a job in a reputable and trustworthy company.
It's very easy to get caught up in a job hunt and rush to provide companies with all the information they ask for, but if it might lead you to financial ruin and legal problems later on, is it really worth it?
Before applying for a job, do your research and learn as much as you can about the company. Look for reviews from customers and previous employees.
This won't just help you get a better sense of the company's culture, but also establish the company's history and reliability.
Even when you find out that the company is reputable, take some additional measures to keep yourself protected just in case.
Keep copies of all correspondences you have with them. This includes any forms that you've filled out, as these can help you identify any attempts to fraudulently use your information.
Conclusion
Background check scams are becoming more and more common, but there are steps you can take to protect yourself.
Start by learning how to differentiate legit background checks from fake ones. Additionally, take the time to know what you can do if you fall victim to a background check scam so you can act quickly if it does happen.
No one deserves to be the victim of a scam, and by taking some simple precautions, you can help protect yourself from becoming one. Be aware of how background check services work and what your rights are under the FCRA.
And most importantly, don't let anyone rush you into providing your personal information before you're ready. If something doesn't feel right, trust your gut and walk away.