Amazon was created 25 years ago, and since then, more than 197 million people across the world have visited Amazon.com to shop monthly. Unfortunately, a lot of Amazon users have received suspicious emails, and some of them have been scammed already.
Do you know a friend or a family member who has been a victim of Amazon email scams? Are you afraid of falling prey to this scheme?
Amazon email scams look legit, making it difficult to spot fake ones.
Fortunately, there are precautionary measures you can take to keep your information safe online. There are also warning signs you can watch out for.
We checked reputable resources online and performed comprehensive research on Amazon email scams.
In this article, you'll learn about the most obvious but most overlooked warning sign of an Amazon email scam. Don't miss out, so you don't fall victim to such schemes.
What does an Amazon email scam look like?
An Amazon email scam looks a lot like the real emails from the retail giant, which is why they can be tough to spot.
You may receive a shipping confirmation or receipt for an order that you never placed with Amazon.
The email may also contain a notification that your payment method or Amazon account has a problem.
They may ask you to click a link or call a number to fix the problem. The primary goal of scammers is to get your credit card or bank information.
What are the Amazon email scammers hoping to achieve?
Amazon email scams are dangerous for many reasons. If you click on a link or open an attachment from the fake email, a virus may be installed on your computer.
Once that happens, scammers may finally get access to not only your Amazon account but to your financial information as well. They may trick you into entering your login credentials, banking information, and other personal data, such as your Social Security number.
They can use these details to commit fraud and identity theft. They can use your Amazon account or your credit card to make purchases that you didn't approve of.
They won't just cause financial harm, but they can also steal your identity.
Identity theft is one of the most common crimes in the USA, occurring roughly every 10 seconds. With how digitally connected we are, there are more and more ways for your sensitive info to slip through the cracks, causing you a lot of problems that you might not know about until it's too late.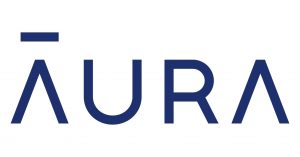 If you've clicked on any fishy emails from Amazon lately, it would be a good idea to check in with Aura. They will:
Scan, monitor and alert you if any of your personal details come up on the dark web or are being used for fraudulent activities.
Check if your identity is being used to open any new credit cards, bank accounts or loans, redirect mail, change your address, steal your medical benefits and more.
Assign you a personal security specialist to help you recover in the event of identity theft or financial fraud .
Keep yourself with Aura today.
How to spot fake Amazon emails?
You should look out for signs that the email you received isn't really from Amazon. Here are some common red flags.
The Amazon links don't have a dot before amazon.com
The emails contain links to an IP address
You'll receive an email order confirmation for an item that you didn't purchase.
You receive a request asking you to update your payment information for an order that you didn't place or for a different item that you didn't purchase.
The email contains a lot of grammatical errors.
The email asks you to install software on your device.
They'll ask you to change your phone password.
They'll ask you to change your login credentials and other personal information in your account.
They'll ask you to use a gift card as payment, send photos of gift cards, or provide the numbers on the back of the gift card.
What are the examples of the most common fake Amazon Emails?
Here are the most common fake Amazon emails you might receive:
An email that contains a fake order confirmation from Amazon. The email includes your name, a fake invoice number, and a link or attachment that would give scammers access to your personal account and information.
A fake Amazon payment confirmation requesting you to update your payment information
An email with a fake invoice and return policy that looks exactly like legitimate correspondence from Amazon
A fake email asking you to subscribe to Amazon Prime for a much higher price than usual
A fake email informing you that your Amazon account was suspended and asking for your personal email to restore your account
A fake Amazon courier service email contains your name and fake charges. It will ask for your personal information to steal your money
A fake Amazon email notifying you about the delivery of your order. It includes your name and an attachment requesting your personal information
It's important to take note of them, so you can easily recognize a scam over legit communications from Amazon.
What steps should you take if you receive an amazon email scam?
If you receive an Amazon email scam, there are a few simple rules you can follow to avoid responding to such emails. Here are a few dos and don'ts that you need to remember.
Dos when you receive an Amazon email scam:
Check the website address. Scammers will develop spoofed websites that contain the word Amazon in the URL. Legitimate websites end with ".amazon.com," "amazonsellerservices.com," or "sellercentral.amazon.com." Any emails that contain otherwise may be fake.
Use Seller Central to track your orders. It has useful features, such as the Managed Orders and the Sold, Ship Now email notifications.
Check your Amazon account to verify if you placed an order, paid for an item, or changed any of your information. This way, you can verify if the content of the email is true or not.
If the offer from the email sounds too good to be true, then it most likely is. Amazon scam emails may offer unbelievable discounts or free items. In return, you need to do something like sign in to your account.
Don'ts when you receive an Amazon email scam:
Don't give out your personal information. Always remember that Amazon won't ask you for your bank information, personal details, including your mother's maiden name, or your account password for Amazon or Seller Central.
Never click on unfamiliar links. It may trigger a computer virus that may steal your personal information.
Don't call the phone number indicated in the email. It may put you at a higher risk of receiving more scam calls.
Don't reply to emails that you suspect may be fake. Even if you reply without voluntarily giving away any information, you may end up receiving a lot of spam emails later on. Because when you reply, you're giving scammers a hint that your email is active, so they'll start to send you phishing and spam emails.
Don't follow the instructions in a fake email that tells you how you can unsubscribe. Scammers use this method to gather the email addresses of potential victims.
Do not send cash to anyone you don't know, especially if it's a request made by someone who's pretending to be from Amazon.
What should you do if you fall victim to any of these Amazon email scams?
If you believe you're a victim of an Amazon email scam, there are things you need to do.
If you think or suspect that you became a victim of an Amazon email scam, there are steps you need to take.
Log in to your Amazon account and change your password.
Turn on the dual-factor authentication.
Improve the security of your Amazon account by clicking on the "sign out everything button."
Check how the email is worded. Watch out for typographical or grammatical errors. Scammers often translate the content they add to the phishing emails from other languages, and they don't usually proofread the emails they send.
Check the email address in the received from or reply-to field. Legitimate Amazon email addresses usually end with "@amazon.co.uk." If it's not, then the email didn't come from Amazon.
If you give out your financial information, you should contact your credit card provider or bank.
Report the scam to the Federal Trade Commission (FTC) and Amazon's customer service right away.
Falling for an Amazon email scam can happen to anyone. It's best to know what you should do in case it happens to you.
There's no shame in falling for a scam. With so many new ones popping up daily, it's impossible to keep up with them unless it's your job.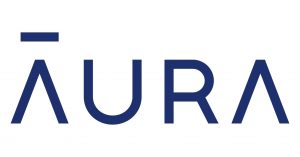 That's why you should leave your data security to professionals like Aura, so you can get back to doing what you love online safely. With Aura you'll enjoy:
Peace of mind knowing that if your SSN, credit cards, bank accounts and other personal details are compromised, you'll be the first to know.
Assistance taking action against criminals to recover your identity with a specialist by your side 24/7.
Financial insurance up to $1M for eligible identity theft losses and fees so you're never out of pocket .
And so much more.
Conclusion
You must be vigilant, especially nowadays when scams have become so prevalent. If you're an avid Amazon shopper, you must protect yourself against Amazon email scams. They appear like a legit email, but they're not, so you need to familiarize yourself with the red flags of an Amazon email scam.
You also need to know how to deal with such emails if you received one and what you need to do if you fall victim to them. Arm yourself with the right information so you can protect yourself from financial ruin and identity theft that are brought on by these Amazon email scams.